World's First Postage Stamps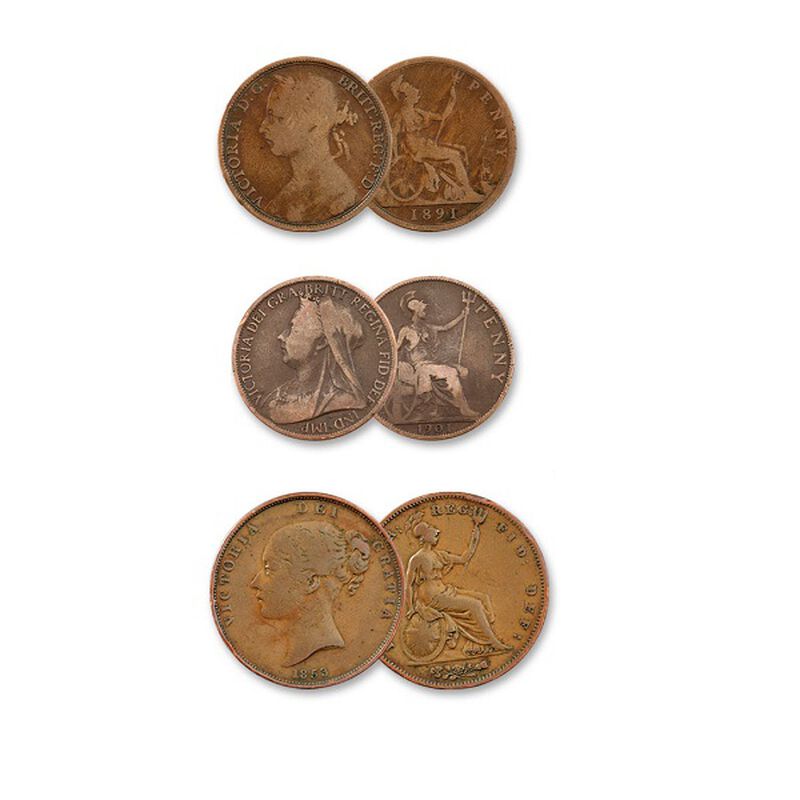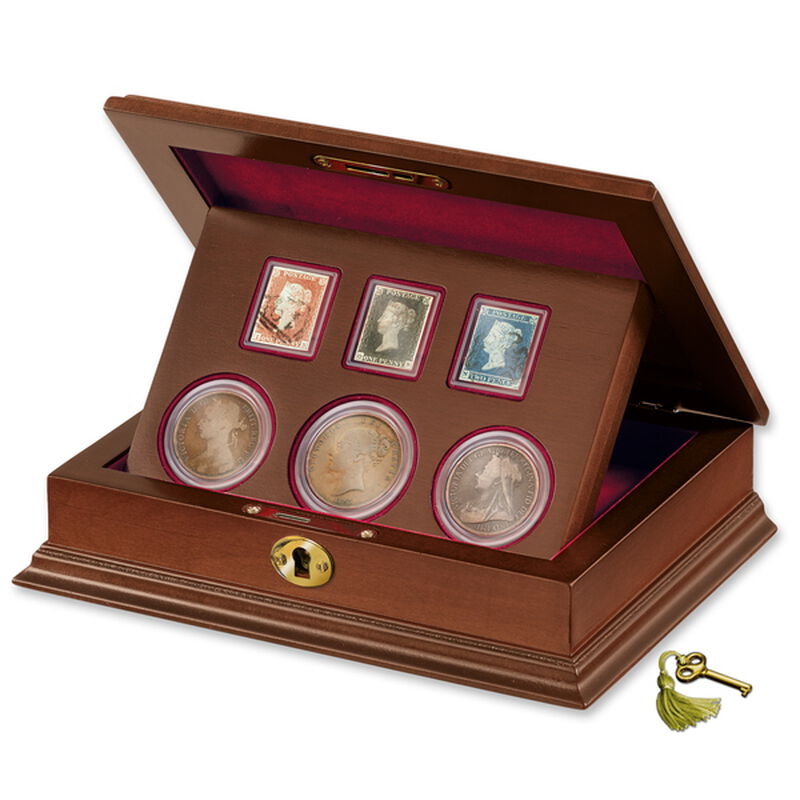 In stock. Ships in 3-4 business days.
£164
per shipment
You will receive a stamp and a coin every two months. You will receive the free display with the first shipment.
It was a simple idea that has had a lasting global impact. In May 1840, Great Britain issued the world's first postage stamp, the Penny Black. The Twopenny Blue and the Penny Red quickly followed.
Every collector dreams of owning these stamps.
Now, you can – with this collection of all three of these highly-sought after Victorian stamps.
Danbury Mint has secured a small quantity of genuine stamps in excellent condition for their age. They have been officially postmarked during actual use and have the four good margins that all serious collectors look for.To accompany these world-famous stamps are three pennies minted in the Victorian era that feature the different portraits of the Queen:
the large copper 'Young Head'.
the lighter bronze 'Bun Head'.
the 'Veiled Head', the last penny of her reign.
Each stamp and coin is encapsulated for protection and for ideal presentation. They are mounted on a richly-finished wooden panel, which can lie flat or be set at an angle in the handsome display chest provided. The chest features gleaming gold-tone fixtures and a lock and key, and is accompanied by a certificate of authenticity.