The World War II U.S. Coin Collection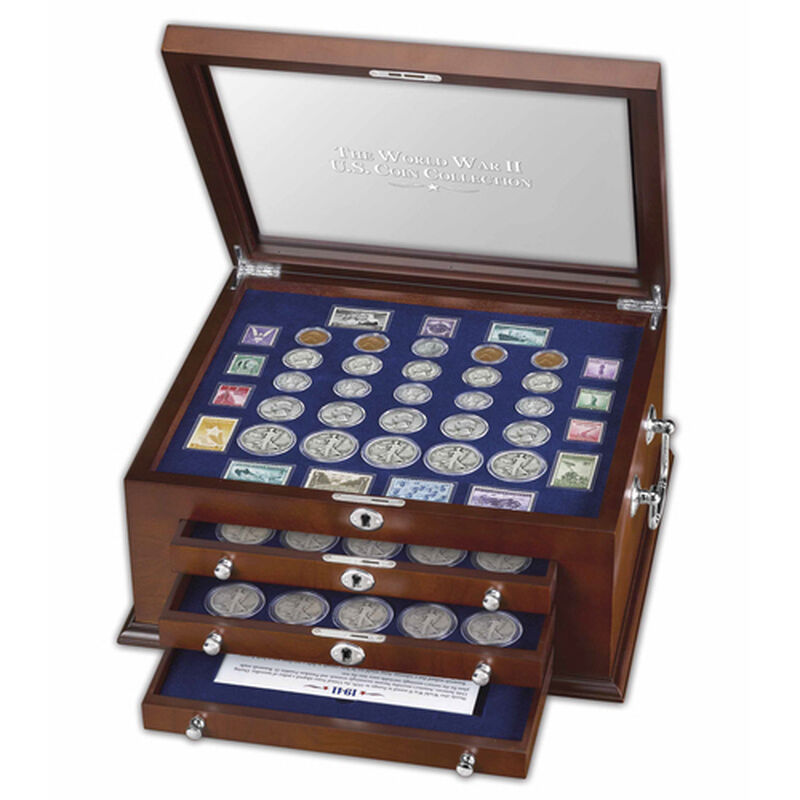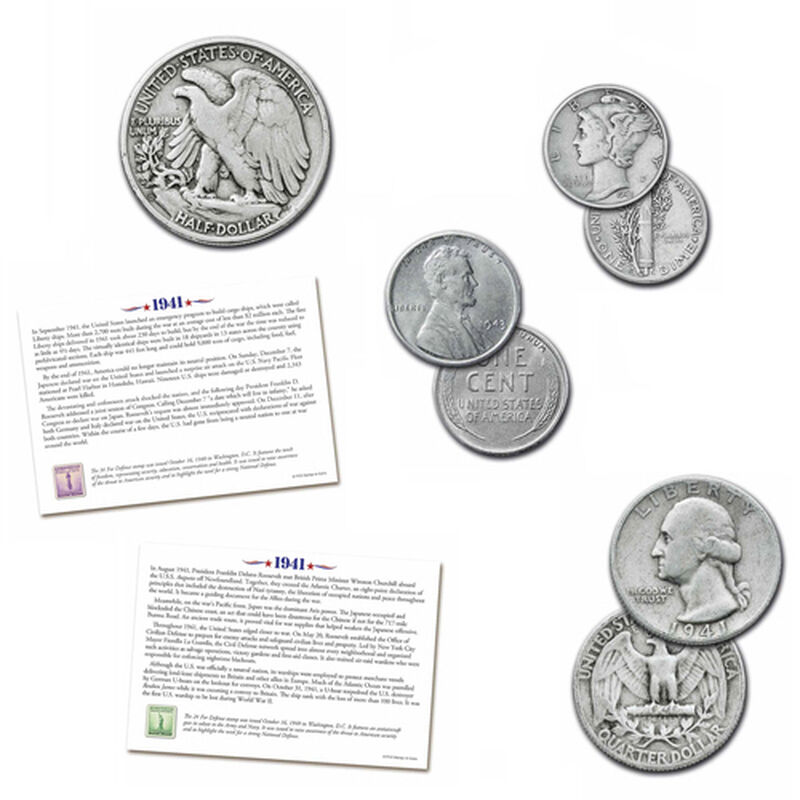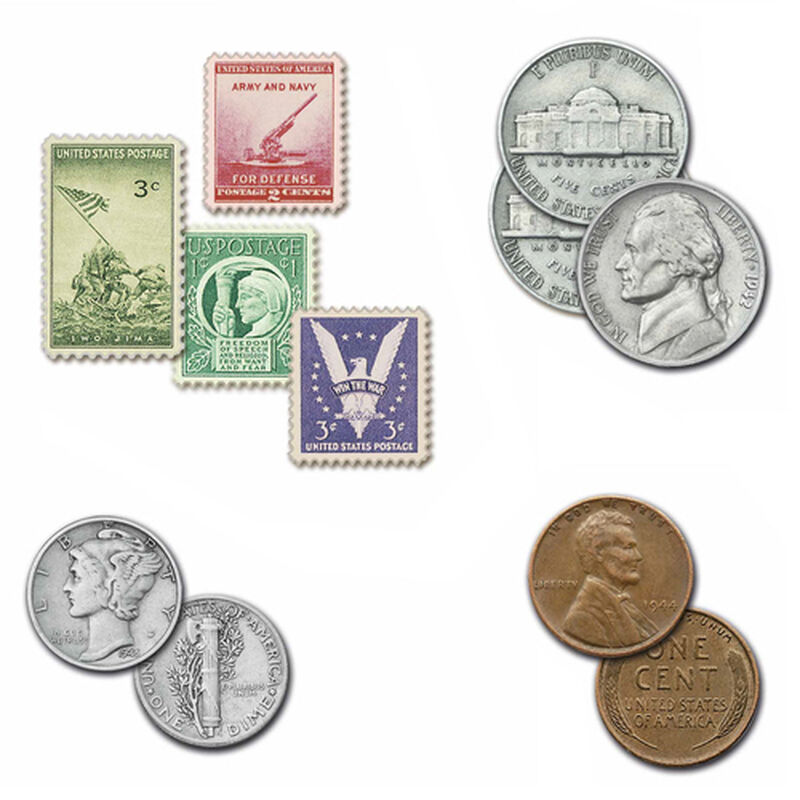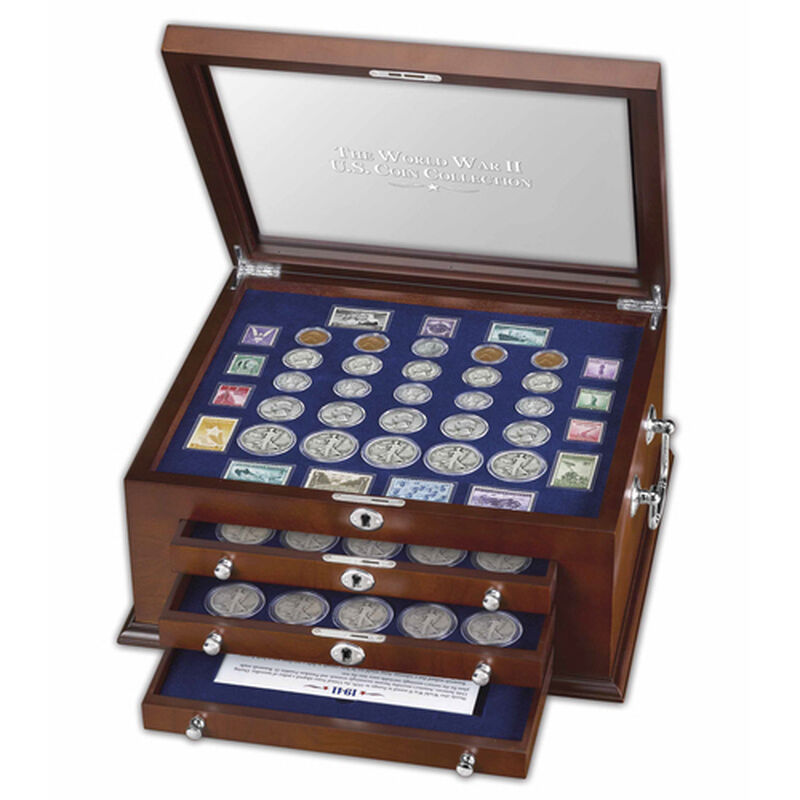 Own all 75 World War II circulating U.S. coins with this monumental collection. That's all five denominations from the penny to the dollar for all five years of issue from each issuing branch of the U.S. Mint. Plus, each shipment of five coins includes a mint-condition U.S. postage stamp issued in the 1940s in support of the war effort.
Show Less
Show More
Ships in 3-4 business days.
£74
per shipment
Every other month you will receive a shipment of five coins, one postage stamp, and one collector card.
Sorry - this product is sold out and is no longer available.
On September 1, 1939, Germany invaded Poland, marking the beginning of World War II. Seventy-five years later the World War II era is still remembered as a time of unprecedented challenge, selfless courage and extraordinary triumph. When the ashes of war settled, the United States and its Allies stood tall as world heroes, defenders of freedom.And just as the U.S. was bracing to defend democracy throughout the world, U.S. coinage was undergoing many changes as well. Several coin varieties were born out of the need to conserve nickel, tin and copper for the war effort, resulting in wartime coins that were issued for a limited time during the war years, and are virtually impossible to find today.Now is your chance to own a total of 75 U.S. war-era coins, representing five denominations, five years of issue, and each issuing mint. Each coin is protectively encapsulated for easy handling and viewing on both sides, safe from fingerprints and damage.Some highlights include:
Three 1943 steel Lincoln Cents – one from each of the three issuing U.S. Mints, PLUS all of the 1944-45 "shell case" pennies made from salvaged cartridge cases.
The complete set of eleven 1942-1945 Wartime Nickels, each with 35% silver content.
All five years of World War II U.S. circulating 90% silver coinage: every half-dollar, quarter and dime from every mint and every year of mintage from 1941 to 1945.
Each shipment of five coins comes with a mint-condition U.S. postage stamp issued during the 1940s in support of the war effort. These stamps will come to you protectively encased in a custom-fitted capsule and can no longer be found in any U.S. post office. What's more, World War II milestones and events are thrillingly recounted on bonus Collector Cards that put the Pacific and European fronts in historic context. You will receive a Collector Card with each shipment – yours at no additional charge.With your subscription to this amazing collection, you will also receive a luxurious display chest, custom-crafted especially for this collection,
at no additional charge
.