The Ultimate WWI International Stamp Collection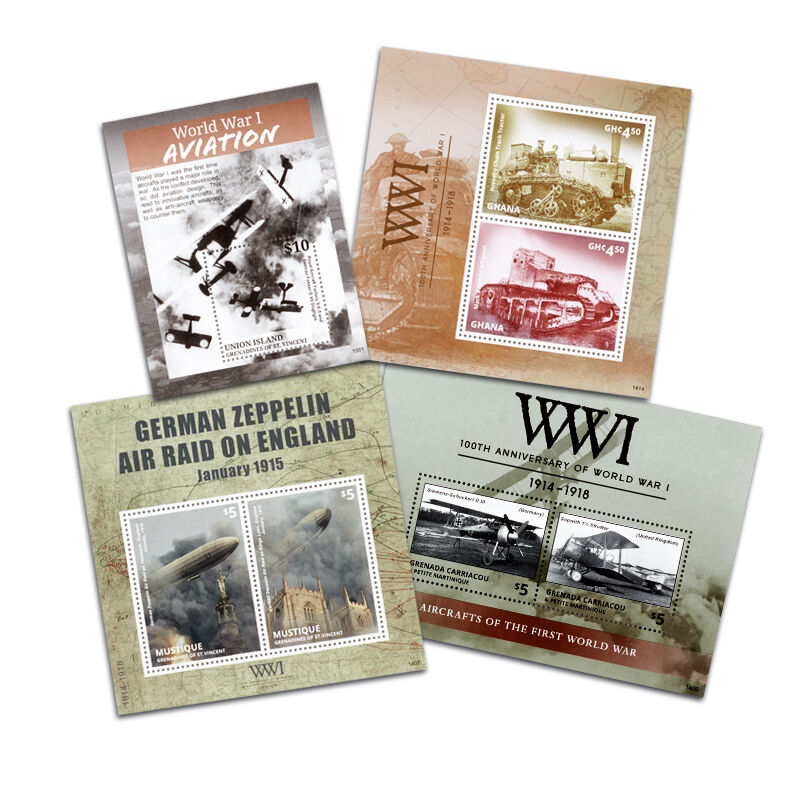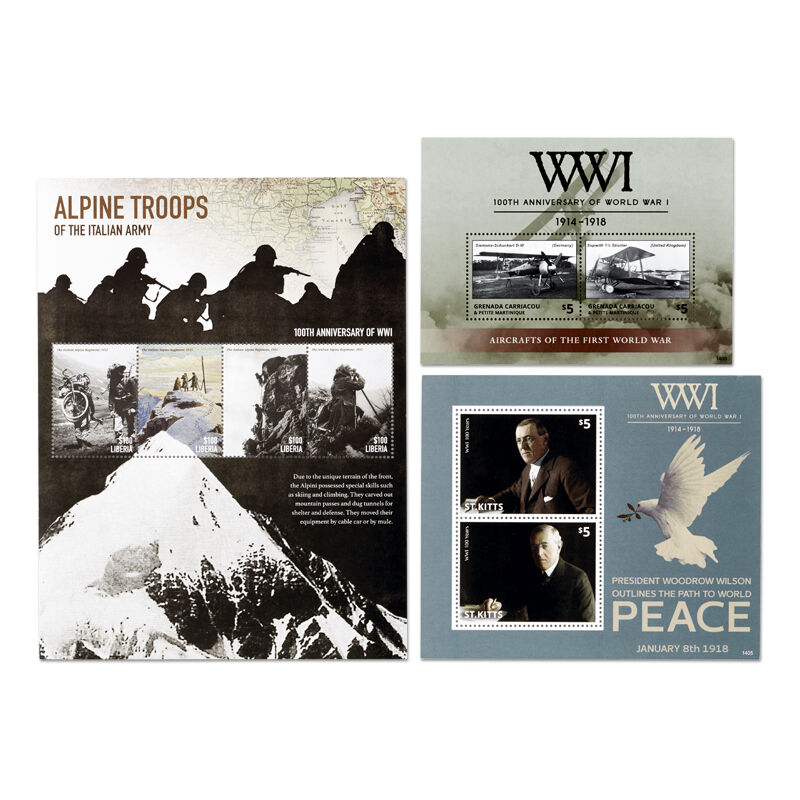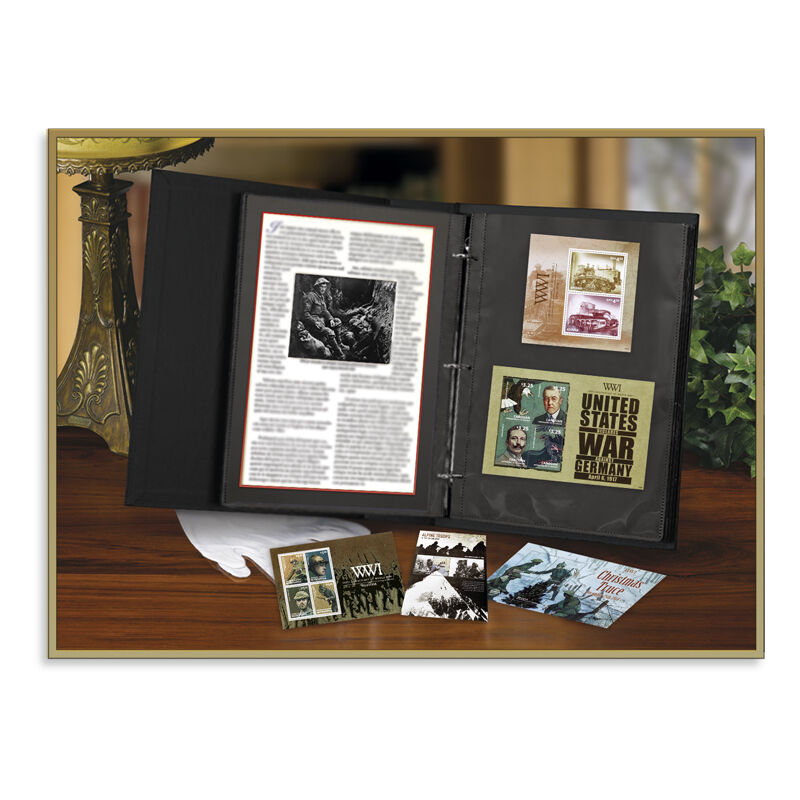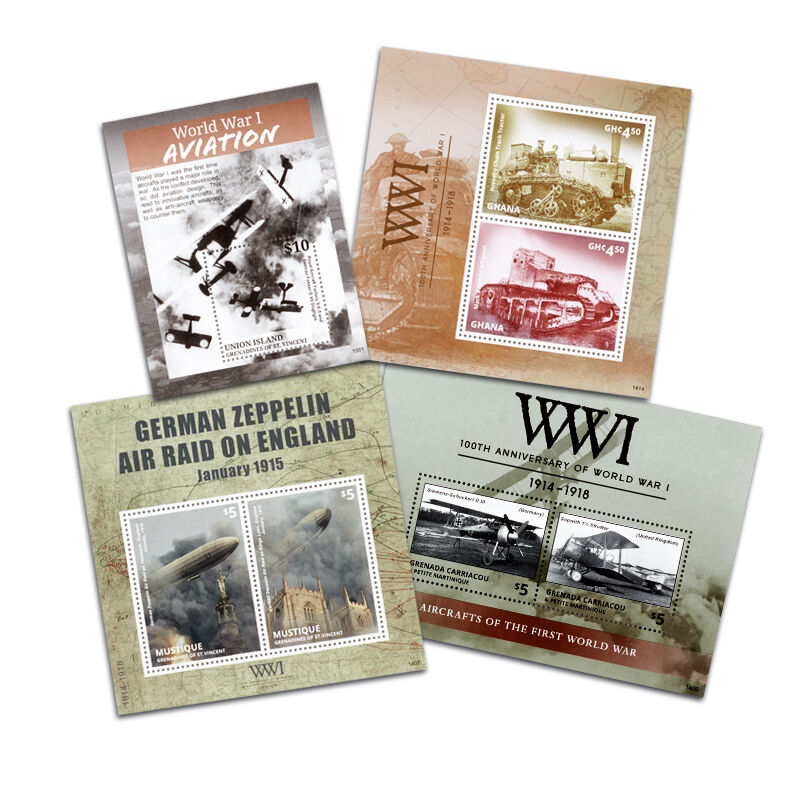 In stock. Ships in 3-4 business days.
£39.80
per sheet
You will receive four stamps every month.
On the eleventh hour of the eleventh day of the eleventh month in 2018, the nation – and indeed the world – came together to mark 100 years since the guns of the First World War fell silent. This brought to an end five years of remembrance for all those who fought and died during the Great War.To mark the events of 1914-1918, countries around the world have issued official postage stamps featuring historic photographs, posters, and detailed artwork commemorating the War and the centenary of the Armistice. Through its wide-reaching resources, Danbury Mint is assembling a collection of 100 of these unbroken multi-stamp sheets and souvenir sheets.They are preserved in mint condition and presented in a deluxe Collector's Album, offered free of charge with every subscription. Collectors will also receive three Collector Panels featuring narrative and historic photographs, and white gloves as a bonus gift.This collection allows you the convenience of building it item-by-item with a gradual payment plan. Stamp sheets will be shipped directly to your home at the rate of four per month (25 total shipments in this collection).You will receive four sheets every month.