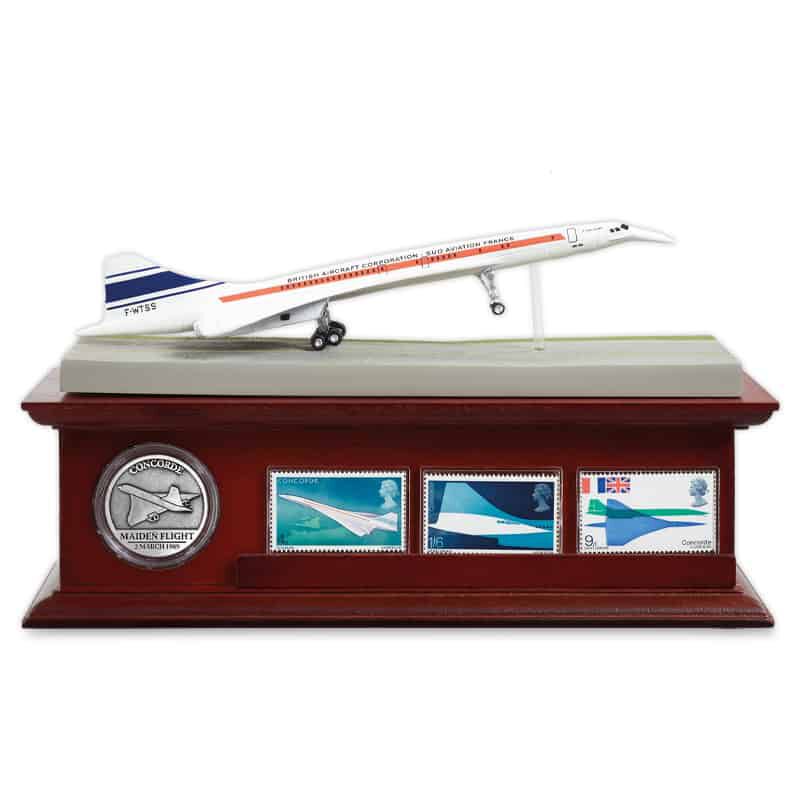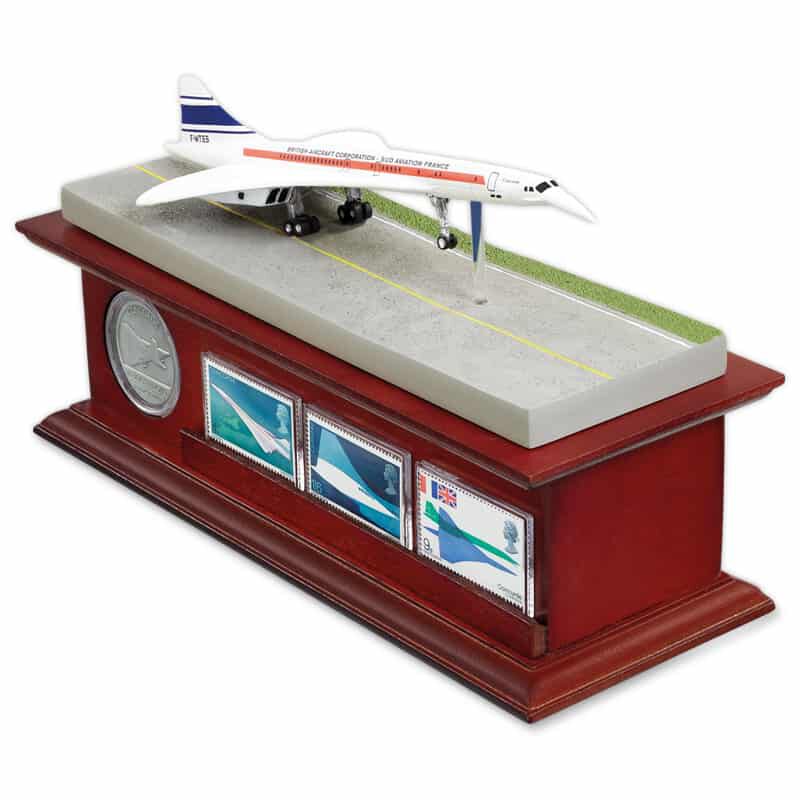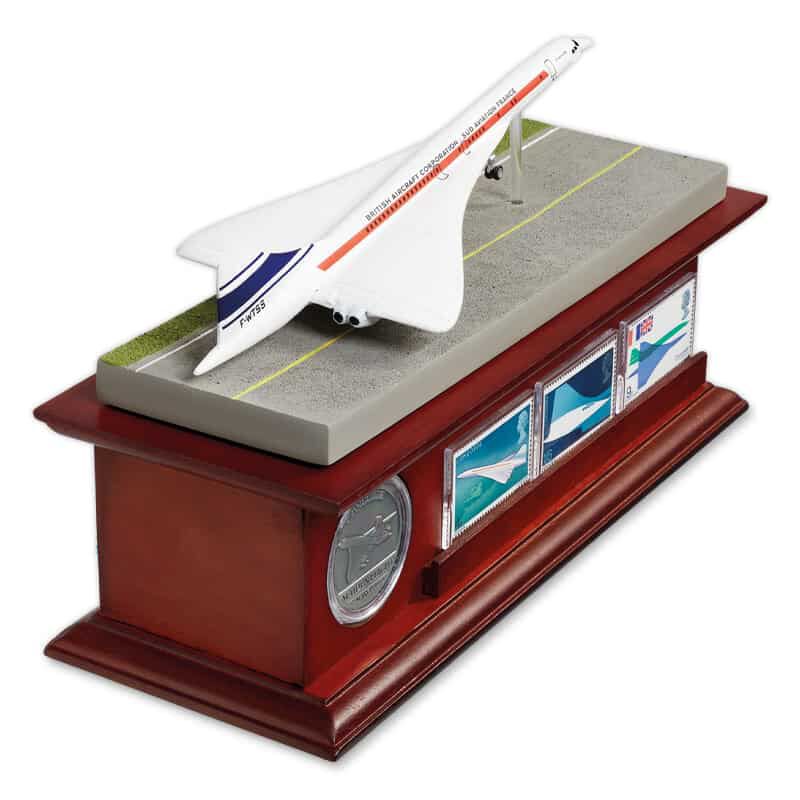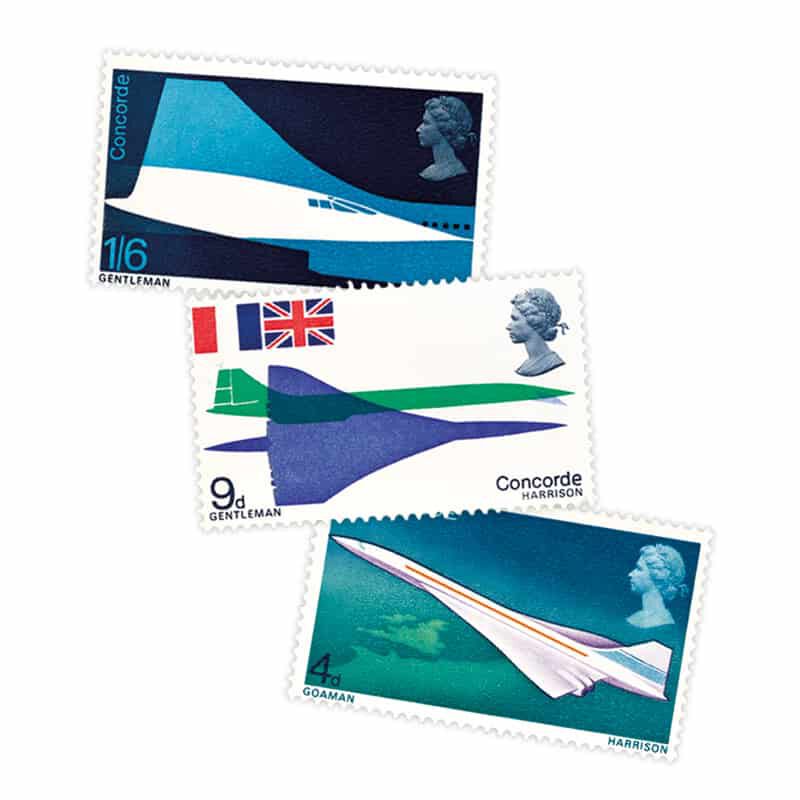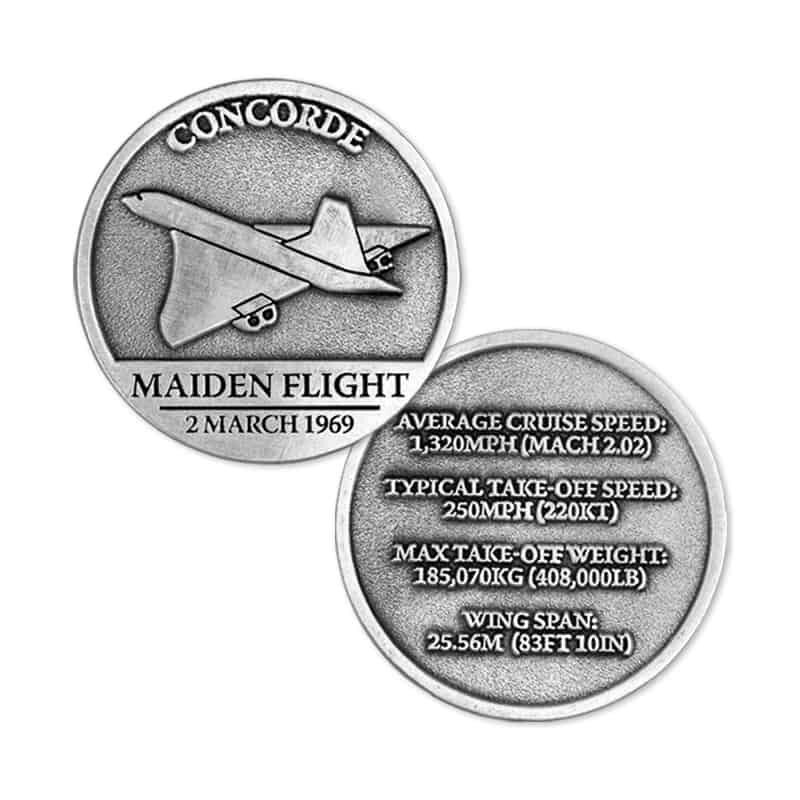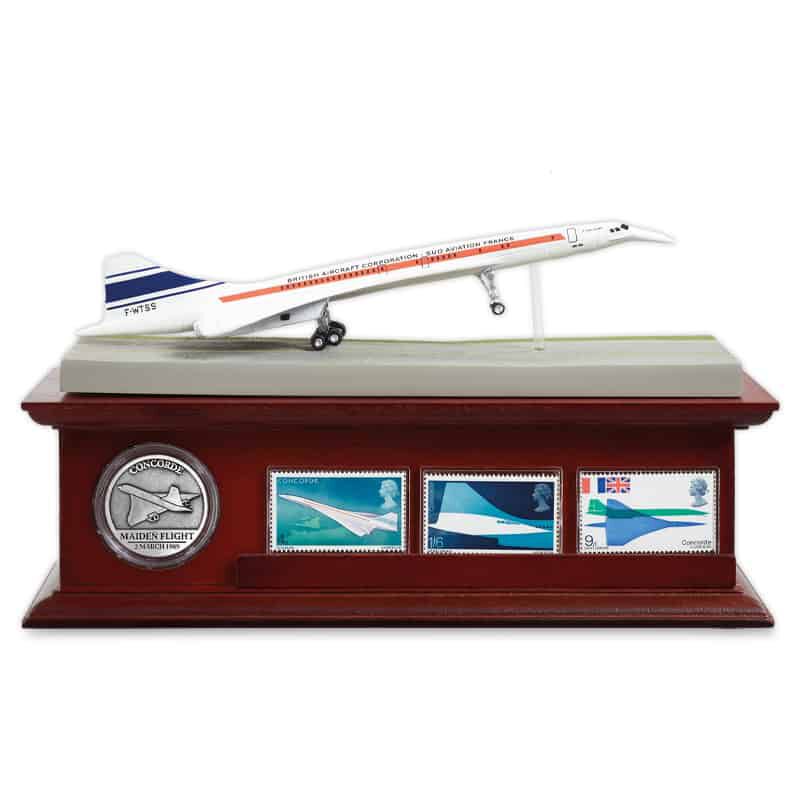 Concorde was an engineering marvel. A commercial airliner capable of crossing the Atlantic in around three hours, she cruised at twice the speed of sound at an altitude of 60,000 ft. Her passengers could sip champagne and marvel at the curvature of the Earth visible from their windows.As a tribute to this revolutionary aircraft, Danbury Mint presents…
The Queen of the Skies
.
Using expert guidance, our craftsmen have captured every detail. Notice the delta wings and the drooped nose. The result is something truly elegant and iconic.
Genuine, mint-condition Royal Mail stamps from 1969. These are some of the last ever pre-decimal stamps to be issued!
A specially-crafted rectangular wooden base.
The exclusive commemorative medal shows Concorde's first flight and lists some of her jaw-dropping specifications.
This sculpture is exclusive to Danbury Mint.
Strict limited edition of just 1, 969 – the year of Concorde's maiden flight.