The Elizabeth II Definitive Stamp Collection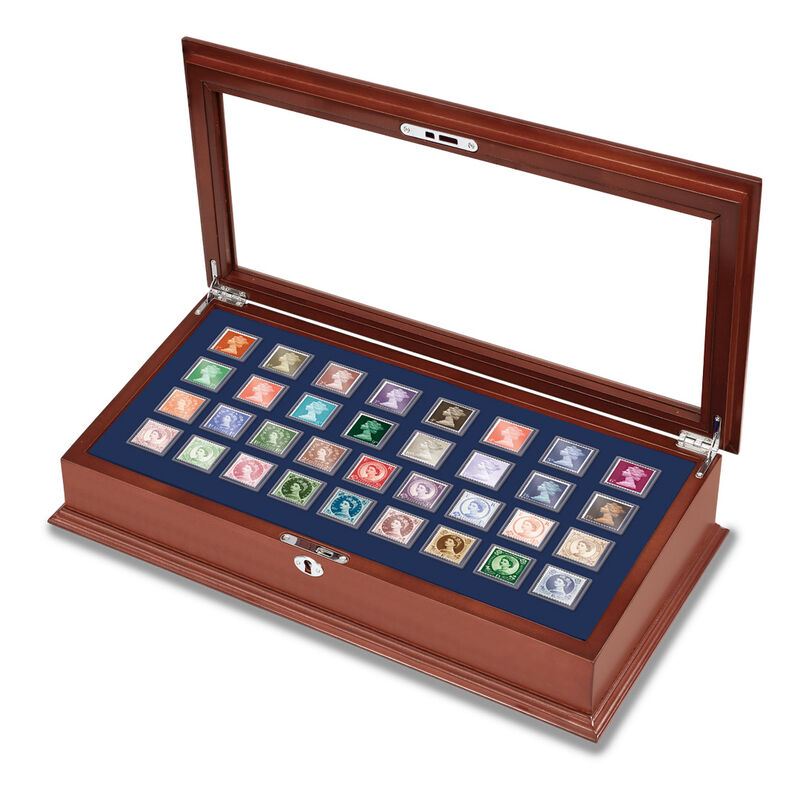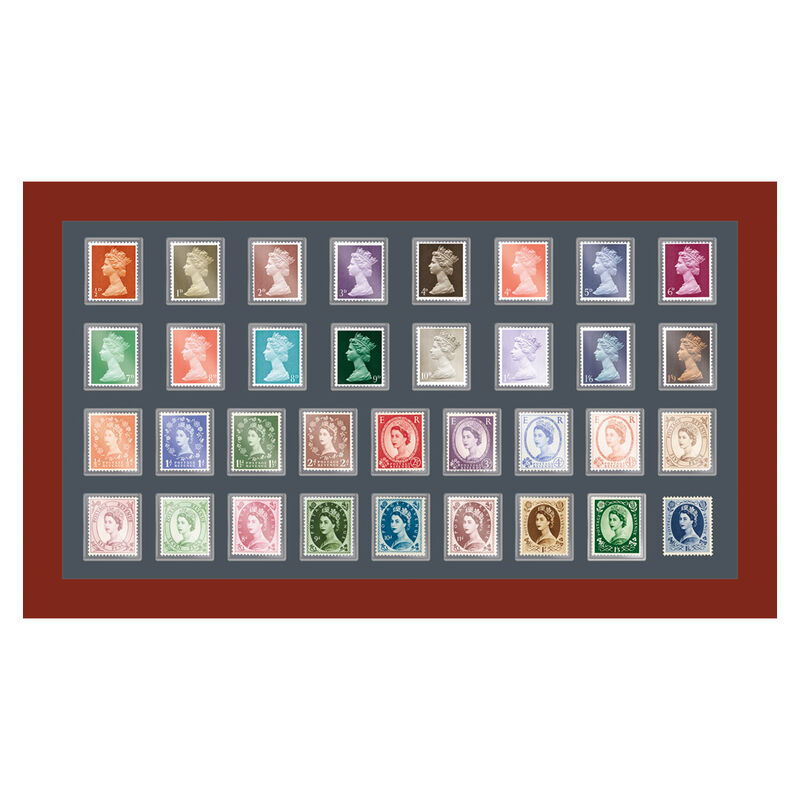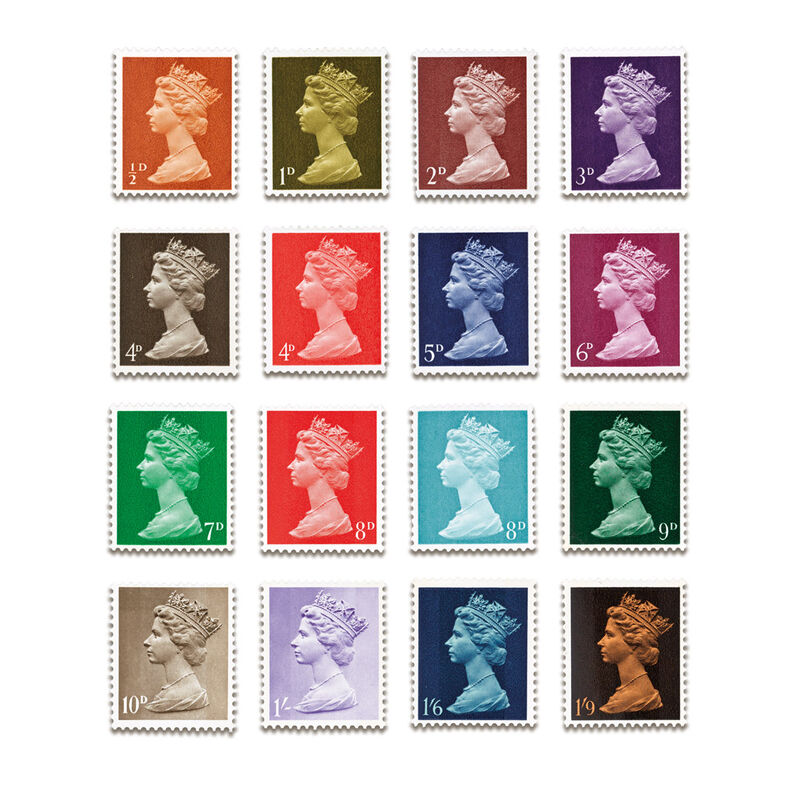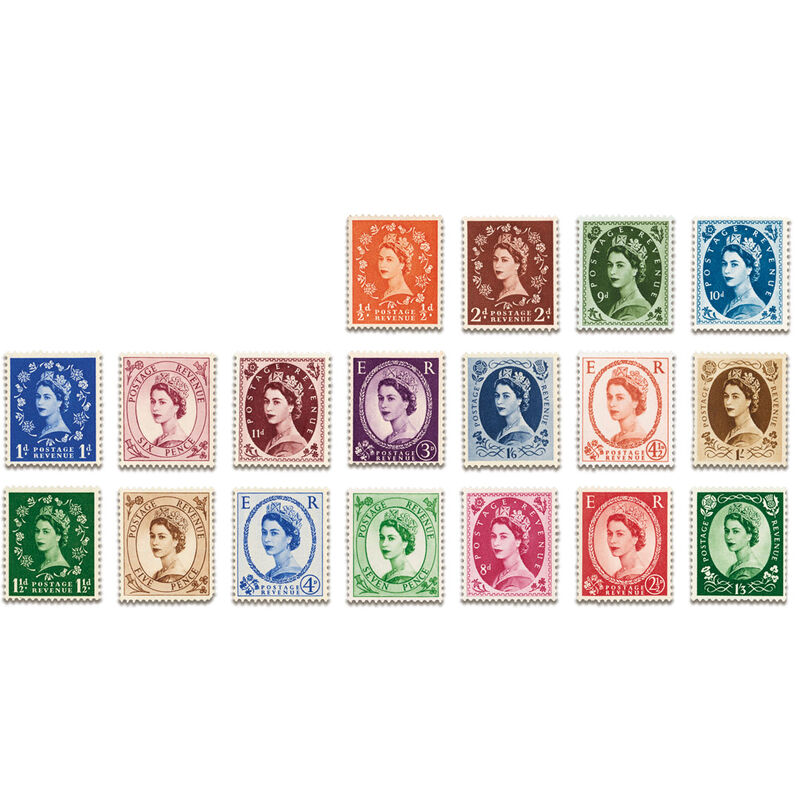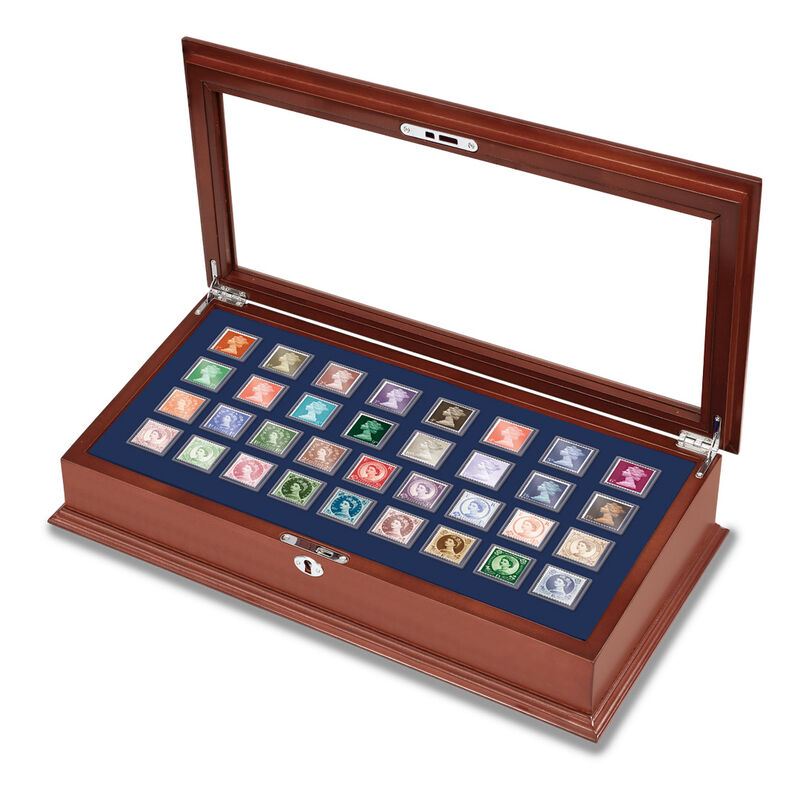 Ships in 3-4 business days.
£19.90
per shipment of two stamps
You will receive two stamps every month.
Queen Elizabeth II's reign has been a revolutionary period in the history of British postage stamps. This collection takes you back to where it all began, with a complete set of Wilding and pre-decimal Machin stamps!The Wilding series was the first Elizabeth II stamp series to be issued. The beautiful designs were in use for 15 years, but this collection includes the original set from 1952-1954. These stamps differ from later Wilding issues in that they bear a special mark – the Tudor Watermark. From the very first Victorian stamps, watermarks were used as a means of preventing forgery. But after just two years, the Tudor Watermark was replaced with a new design, making this set of stamps highly collectable!To complete the collection, we've added the 4 1/2d Wilding stamp, which was first issued in 1959. It's not part of the original set, but it does mean that you will be the proud owner of every low value Wilding issued during our Queen's reign!We've also induced a complete set of the first Machins. 1967 saw the introduction of this new set of definitives - the last pre-decimal definitives to be issued. Elegant and simple, the designs proved so popular that they are still used to this day, over 50 years since they were first introduced! The most striking thing about the Machin stamps is their colours. The rainbow created when the complete set is brought together is absolutely stunning!Each stamp is in genuine mint condition, and is encapsulated for protection. As a collector, you will also receive a luxurious glass-topped wooden display in which to keep your stamps, and a certificate of authenticity!