Silver Coins of the Great American Hoard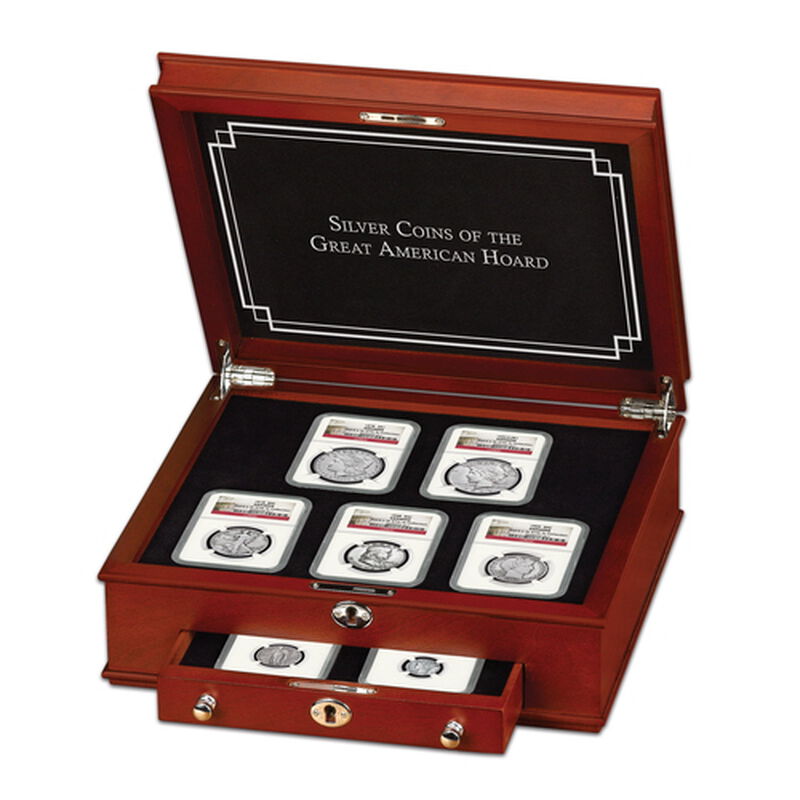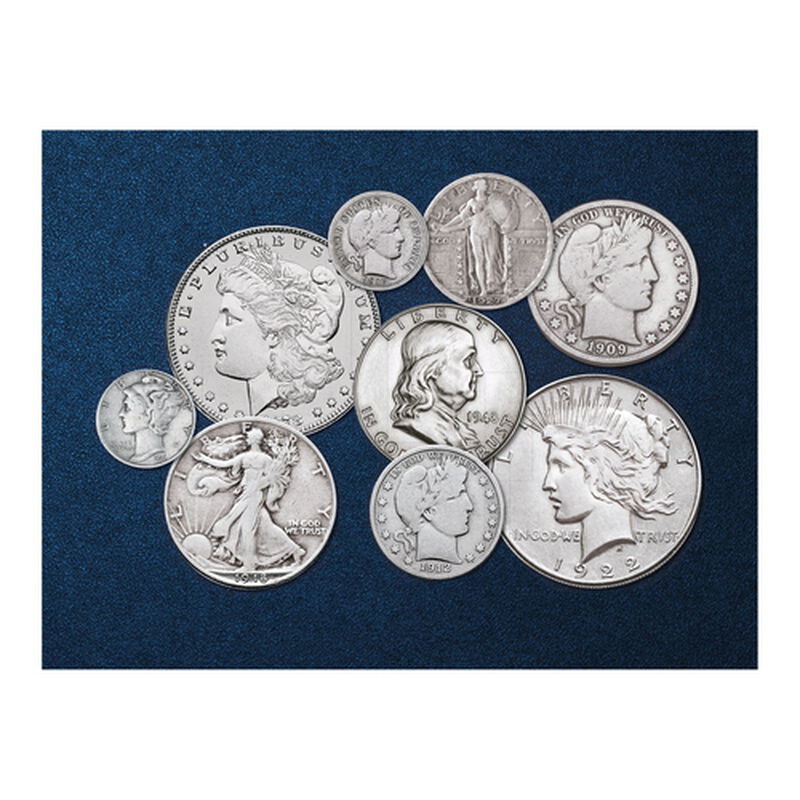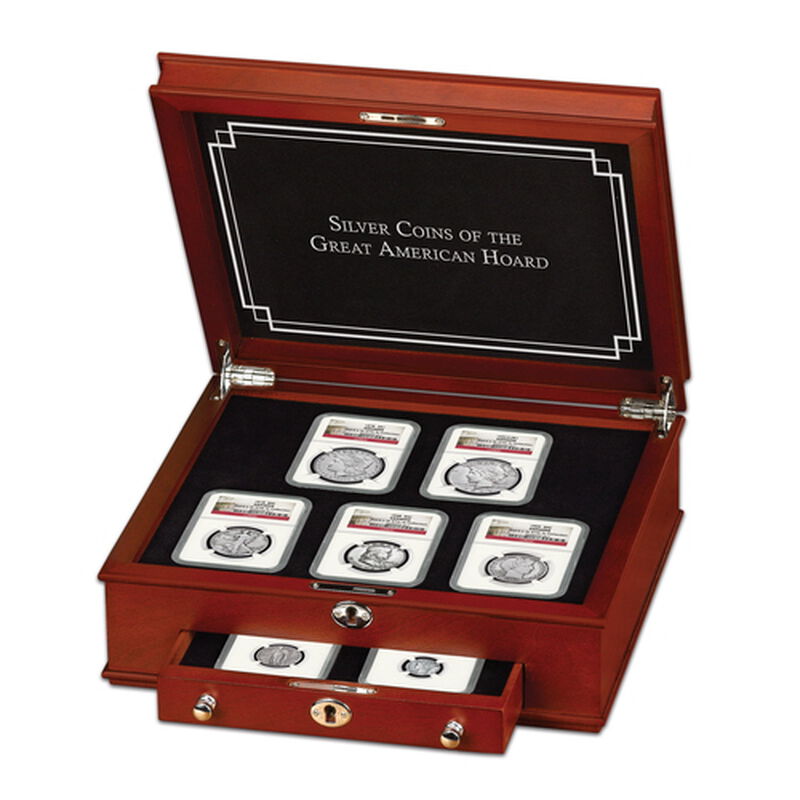 In stock. Ships in 4-7 business days.
Weighing in at more than 30 tons, this vast, unprecedented discovery contained more than a million coins from the 19th and early 20th centuries! Although very little is known about this incredible hoard—who owned it… where it was stashed…or even why it is now coming to market—none can dispute its significance. Likely once used in daily commerce, the coins were obtained in New York City and throughout the country, then stashed away for decades, and are now worth many times their face value. These nine genuine 90% silver coins from the Great American Hoard:
Are certified by NGC, one of the world's largest and most trusted coin-grading companies, as genuine coins from The Stack's West 57th Street Collection.
Feature the magnificent King and Queen of U.S. coinage—the Morgan and Peace Silver Dollars—as well as two highly coveted Silver Half-Dollars, including the landmark first-ever circulating American coin to honour a non-President; the most beautiful U.S. quarter; three denominations from the last-ever "family" of U.S. silver coins; and the stunning "Winged Liberty Head" dime.
Are sonically sealed in air-tight capsules to protect them for generations to come.
Included at no additional charge
: A deluxe Display Chest, measuring 10½ x 9½ x 3¾, which will be sent with your third shipment, plus a fascinating information booklet with the history of the Great American Hoard and details on your coins.