Proof U.S. Silver Dollars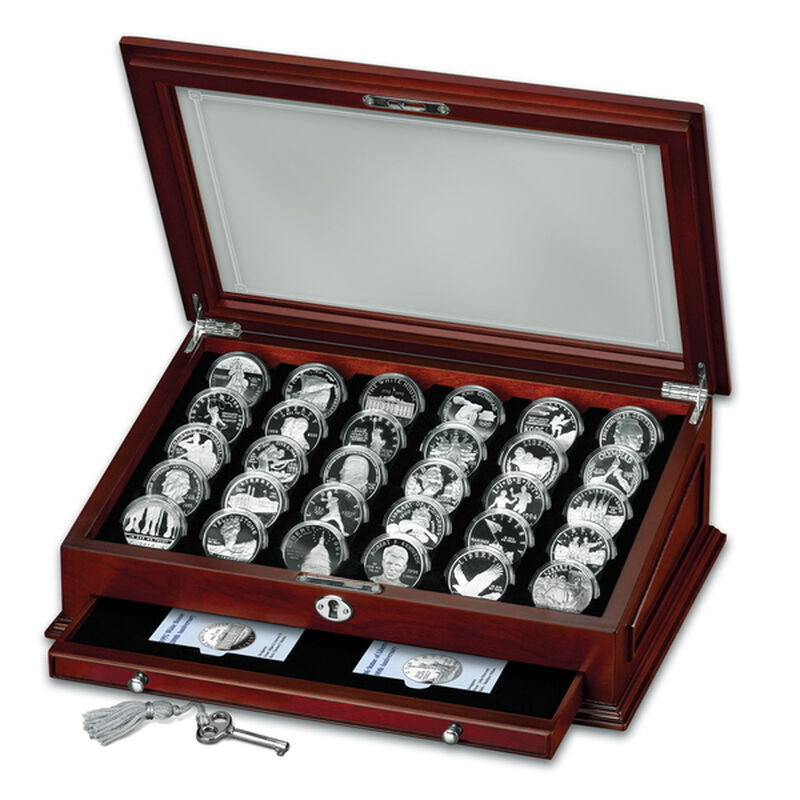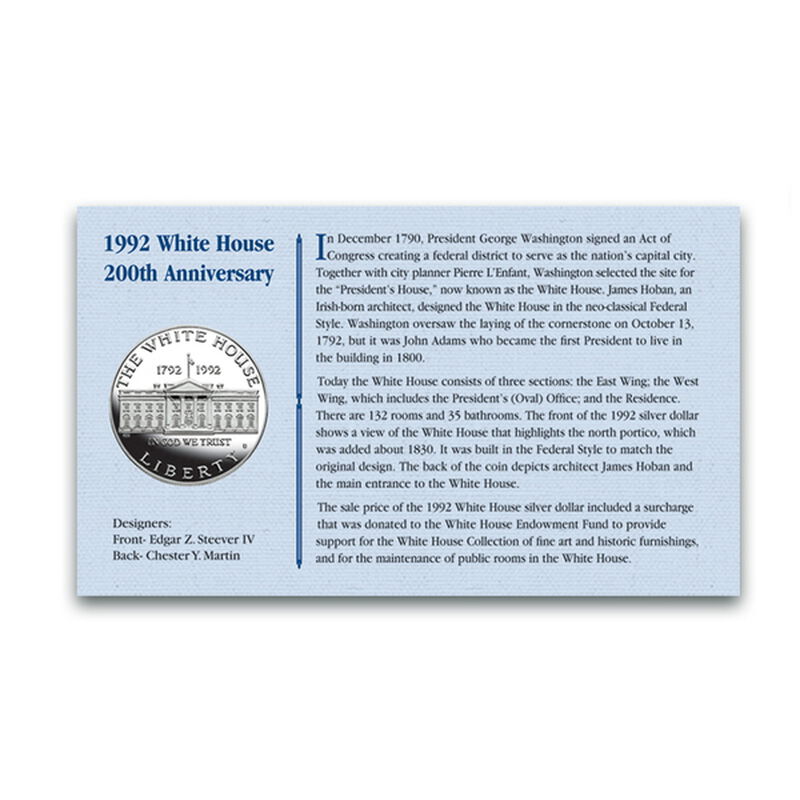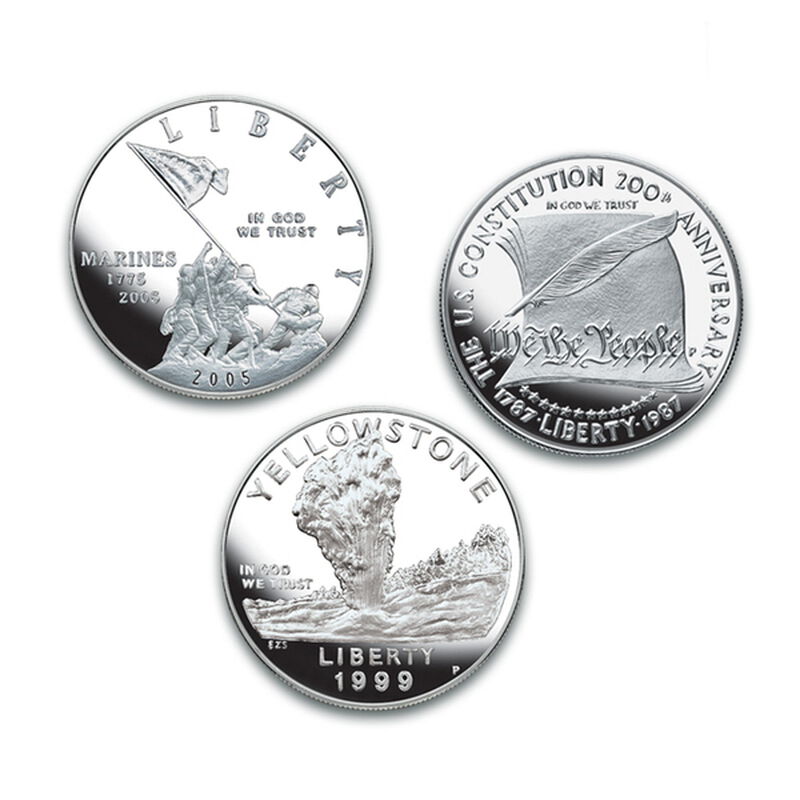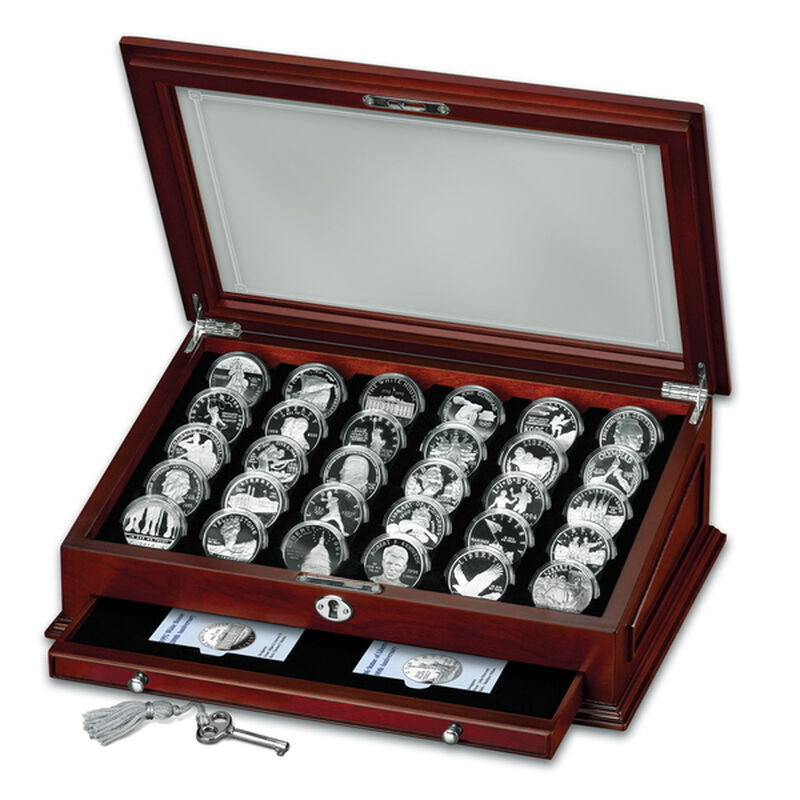 In stock. Ships in 3-4 business days.
£85
per coin.
You will receive one coin every two months.
These 90% silver commemorative coins were each mandated by order of U.S. Congress and minted for collectors only in extremely limited quantities—most for only one year—meaning they disappear into the hands of knowledgeable collectors before most can even learn about them!In addition to the limited mintage quantities and sky-high precious-metal content, these Silver Dollars were minted in stunning Proof quality. Proof is simply the best: it's the highest quality minted by the United States. As different from everyday coins as diamonds are from coal, these Proof coins are struck at least twice on both sides with hand-polished dies for razor-sharp relief.
This striking collection of 90% Silver Dollars:
Features 30 Proof U.S. Silver Dollars—each specially chosen for its historic importance and artistic beauty.
Is minted entirely in 90% pure silver, making each of the coins worth many times face value and highly coveted by collectors.
Contains landmark issues including the first Commemorative Proof U.S. Silver Dollar, the first coin to honour military veterans, the only U.S. coin to show a double portrait of the same person on the same side of the coin and the first U.S. coin to honour the Olympic Games.
Is presented in pristine Proof quality, the quality collectors covet and investors demand, protectively encapsulated for safe handling and easy viewing.
Included at no additional charge: A velvet-lined wooden Display Chest, which will be sent with your third shipment. It will house your entire coin collection and your Collector Cards. Your Collector Cards have been specially written for each coin.This collection allows you the convenience of building it item-by-item with a gradual payment plan. Coins will be shipped directly to your home at the rate of one coin every other month (30 total shipments in this collection). You can pay for each coin in two monthly instalments.
Display measures 15 x 5¼ x 10½.