The Uncirculated Peace Silver Dollar Collection: 100th Anniversary Edition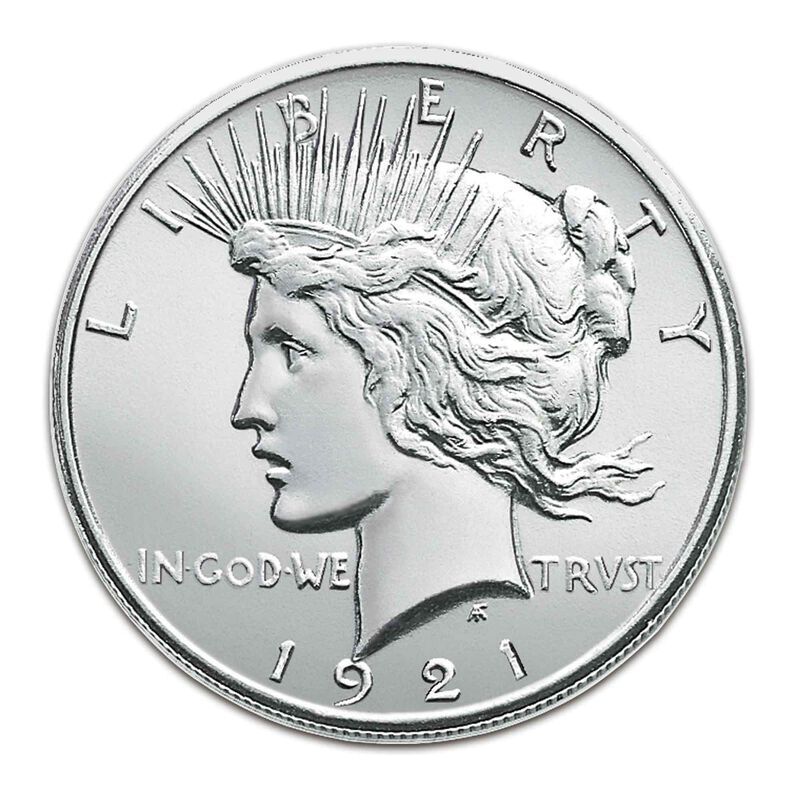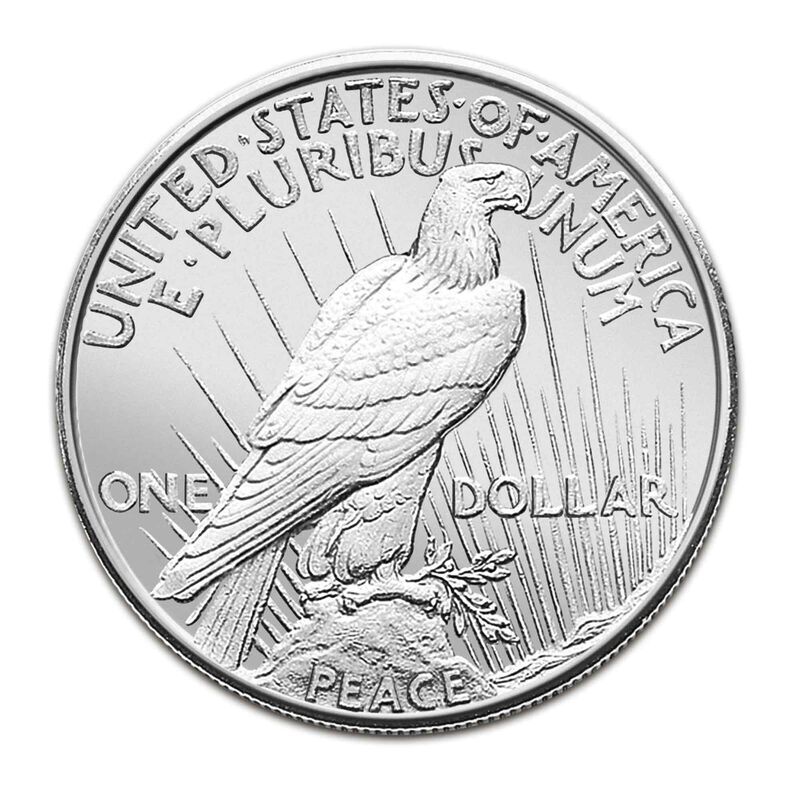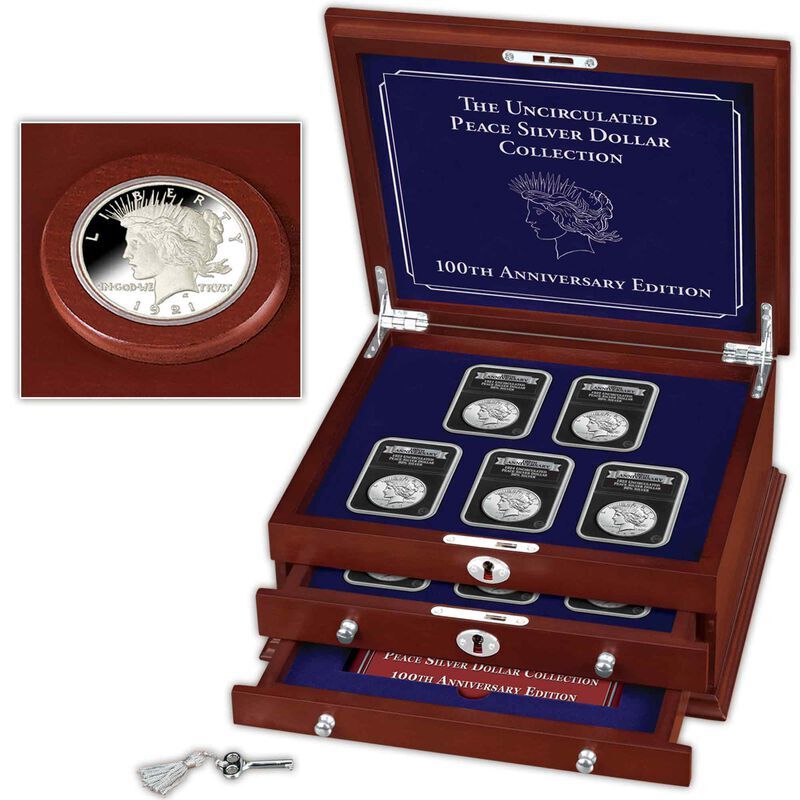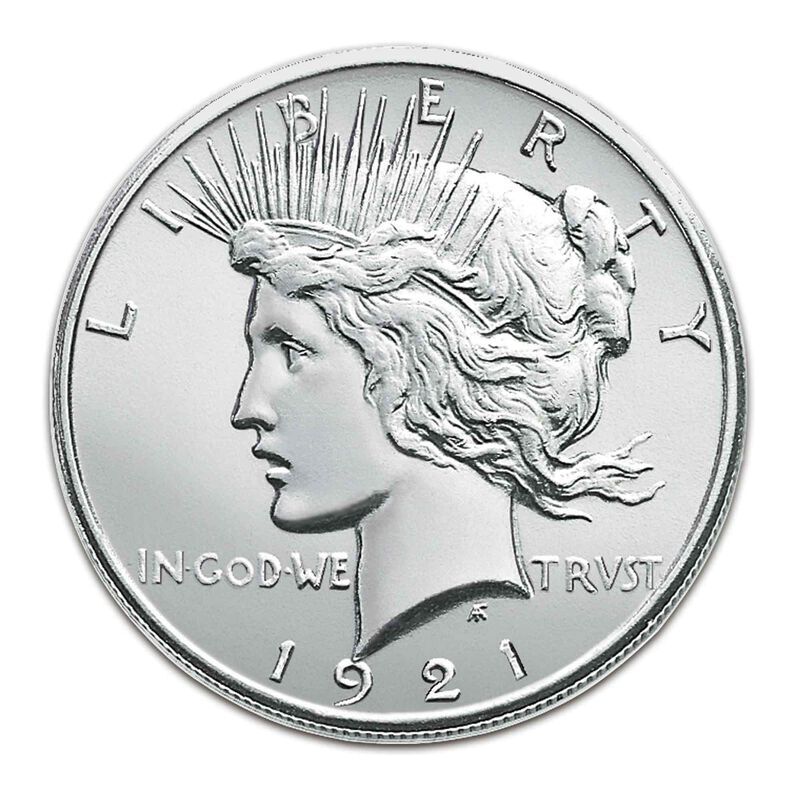 Peace Silver Dollars have always been among the most sought-after of all U.S. coins – for their beauty, their history and their extraordinary silver content.  The Peace Silver Dollar ushered in a new era of hope and optimism, and it was America's silver dollar from the Roaring Twenties to the early years of the Great Depression. It is a breathtaking work of art that is among America's most beautiful and inspiring coins. It was also America's last silver dollar struck for circulation.The first coin was issued by the U.S. Mint 100 years ago in 1921… and the last coin was made 86 years ago in 1935. Demand for these coins is expected to intensify because of the 100th anniversary, making it harder with every passing day to assemble a complete collection of every year's coin.This remarkable collection features:
The complete and unbroken collection of Peace Silver Dollars – each struck in 90% silver –from the first in 1921 to the last in 1935.
Includes all the key dates, even the "declining mintage" 1928 coin representing a little more than 1% of the total mintage, plus the low-mintage 1934 and 1935 coins.
Made for only six days, the 1921 coin is the rarest in the collection, while the 1935 coin is the last U.S. silver dollar ever made for circulation.
FREE: A Display Chest and Collector's Guide, yours at no extra charge, sent with the third shipment.
Guarantee of Satisfaction: Free returns and you may cancel at any time.