The Uncirculated Morgan Silver Dollar Collection: 100th Anniversary Edition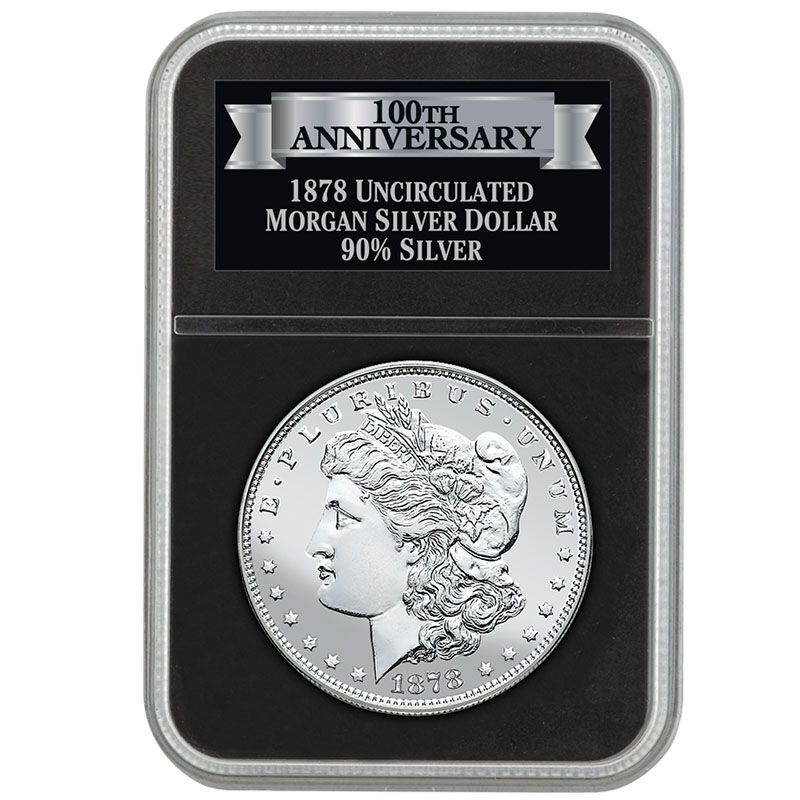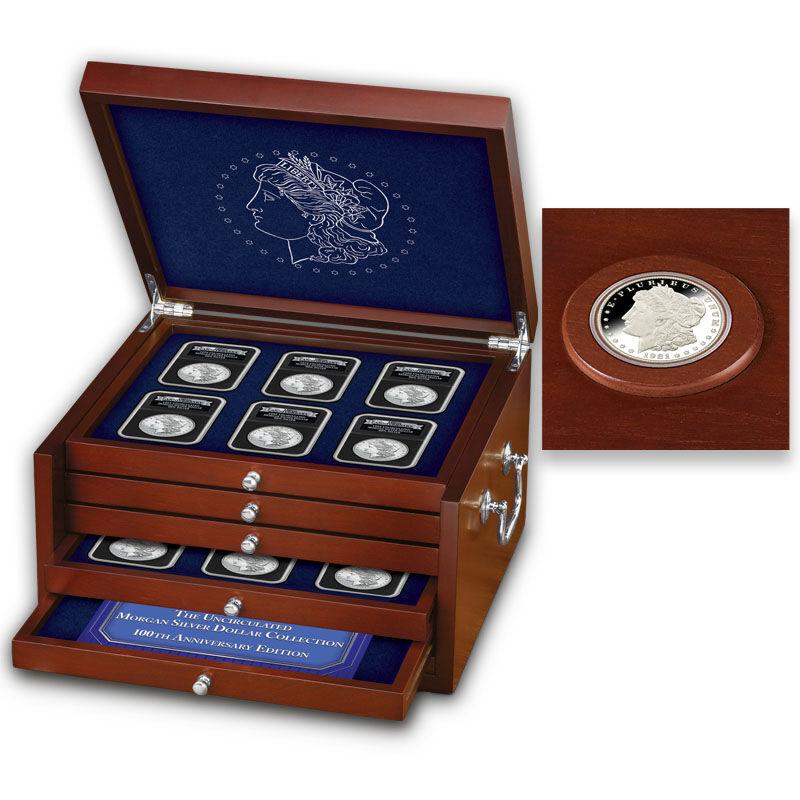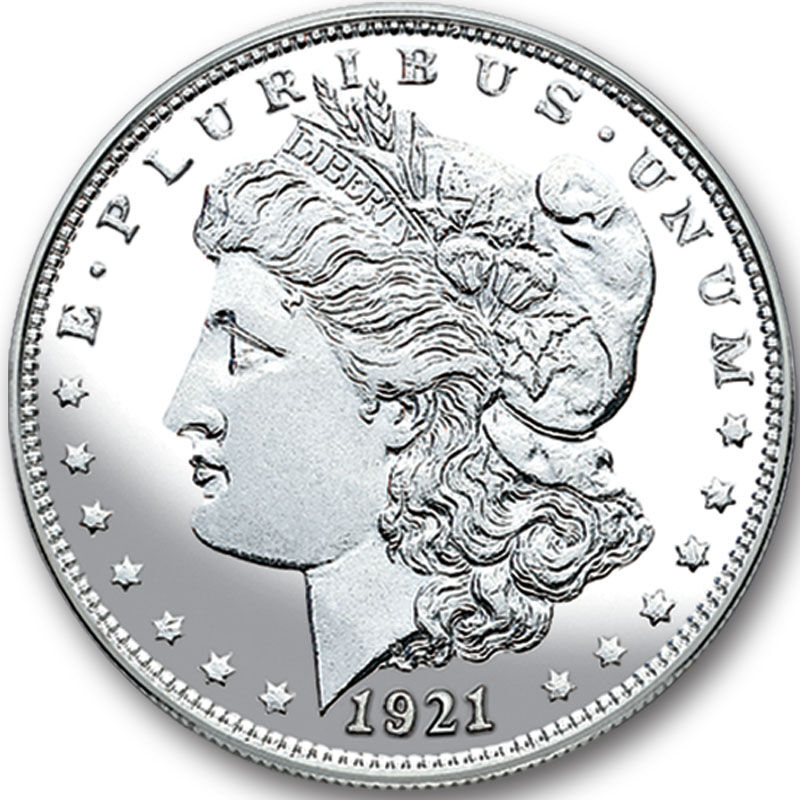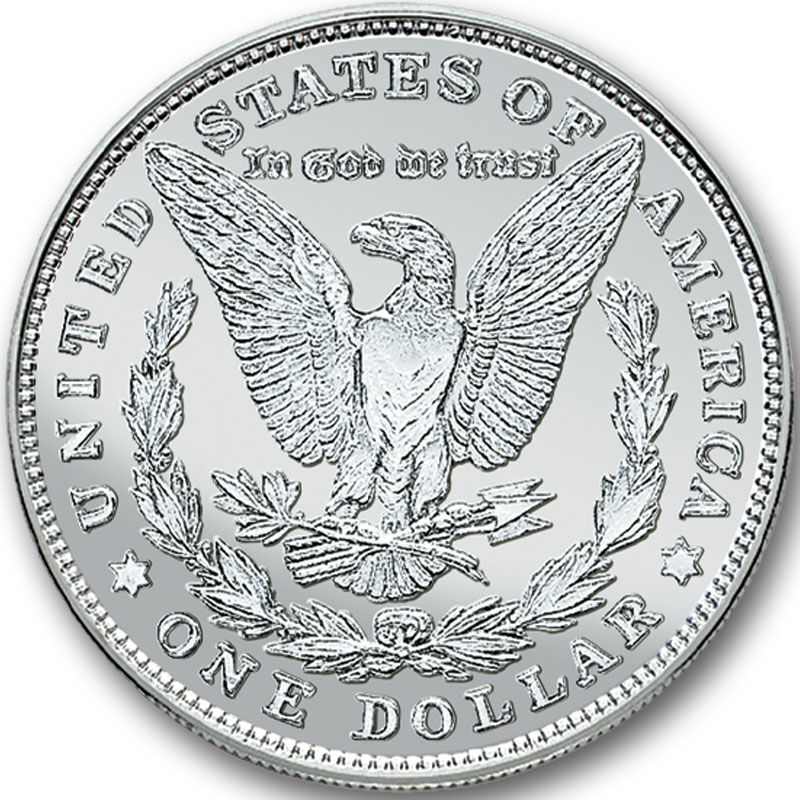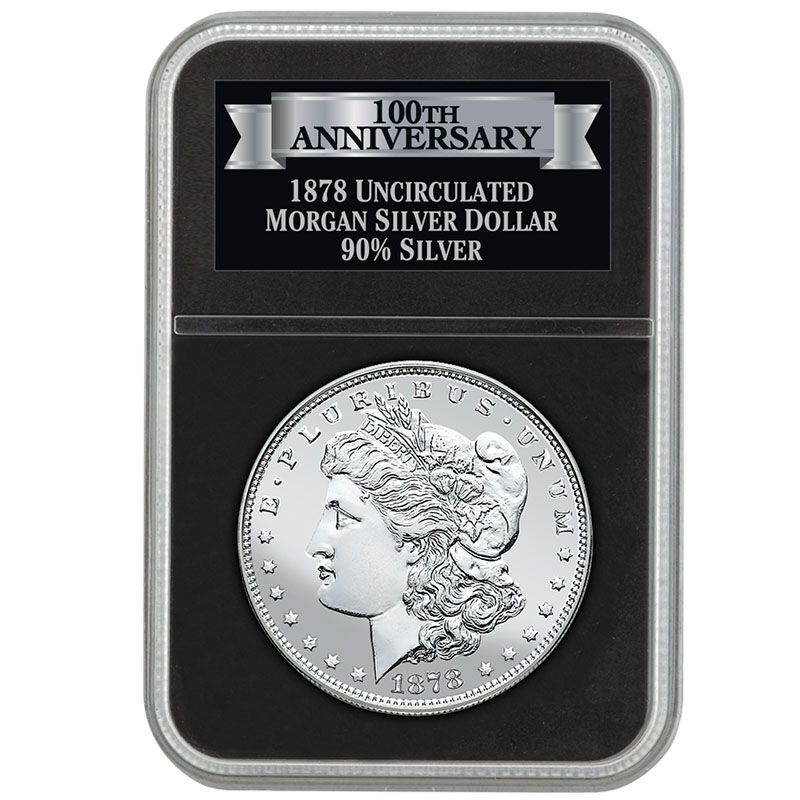 Spanning the coin's entire history, this treasure trove of 24 Morgan Silver Dollars features the coveted first-year 1878 coin, the incredible turn-of-the-century 1900 coin and the very last issue in 1921. It also includes the low-mintage years of 1891, 1896 and 1903 that represent only a tiny fraction of the overall mintage.

• Each coin was struck in 90% pure silver and contains over three-quarters of a troy ounce of silver.
• Remarkably, every coin is in gleaming uncirculated condition, a coveted but rarely seen condition for coins of this age.
• The special Danbury Mint-exclusive 100th Anniversary label certifies the date, silver content and uncirculated condition of each Morgan Silver Dollar.
• FREE: A Display Chest and Collector's Guide, yours at no extra charge, sent with the third shipment.
• Guarantee of Satisfaction: Free returns and you may cancel at any time.

To preserve its spectacular uncirculated condition, each Morgan Silver Dollar is sonically sealed in a crystal-clear archival case similar to those used by major coin-grading companies.

The deluxe wooden Display Chest and informative Collector's Guide – which provides the history of the Morgan Silver Dollar, details about its beautiful designs and historical narrative about the era in which the coins were minted – will be sent with the third shipment. Created exclusively for this collection, the special 100th Anniversary 1921 Morgan Silver Dollar replica medallion is displayed on the chest's lid.

Display chest is 9⅜" x 10¾" x 6¾".