The U.S. Coin Complete Denomination Set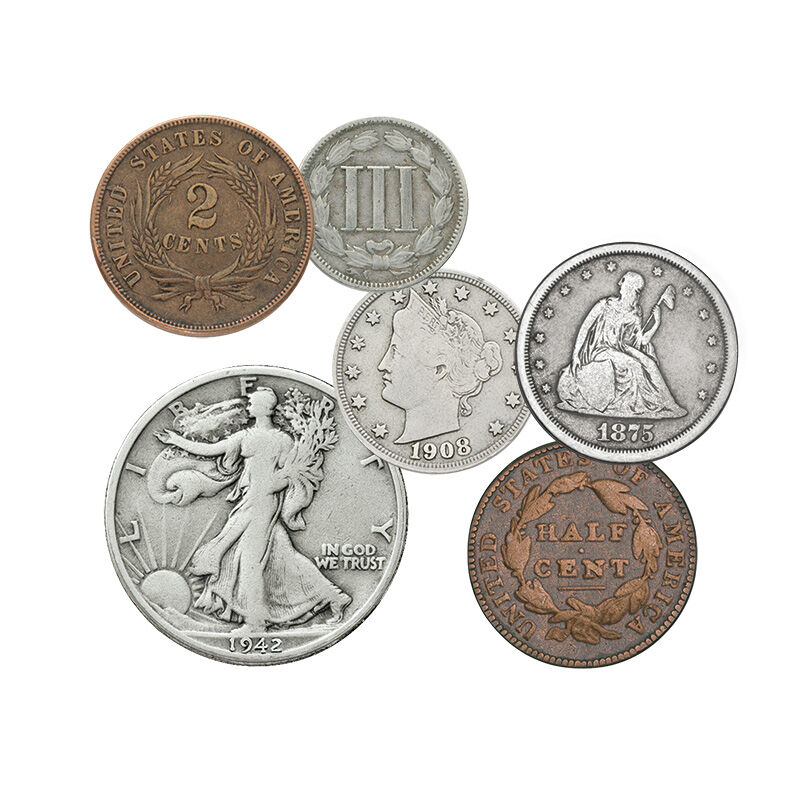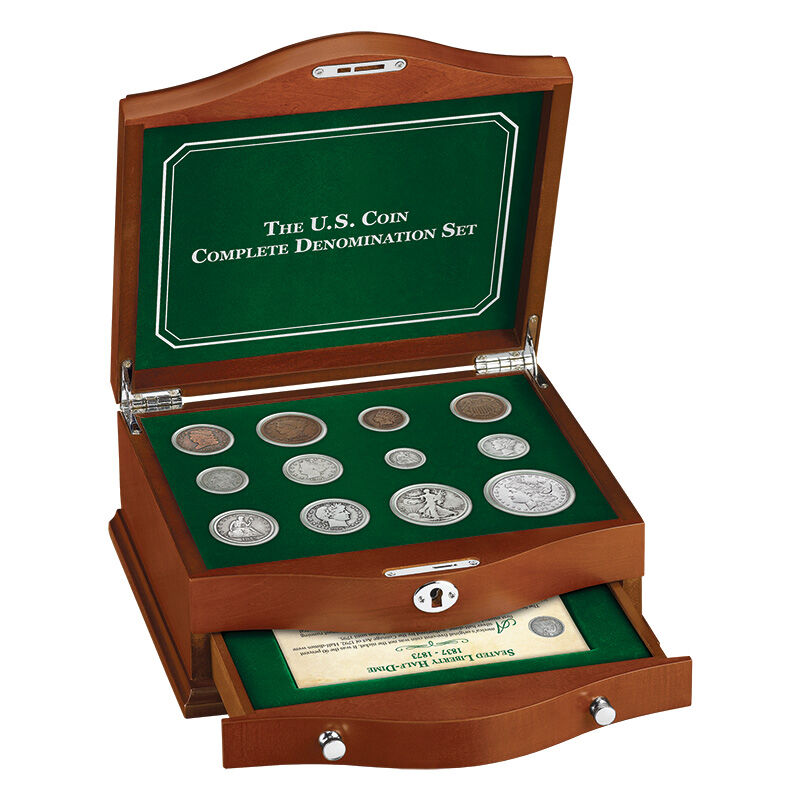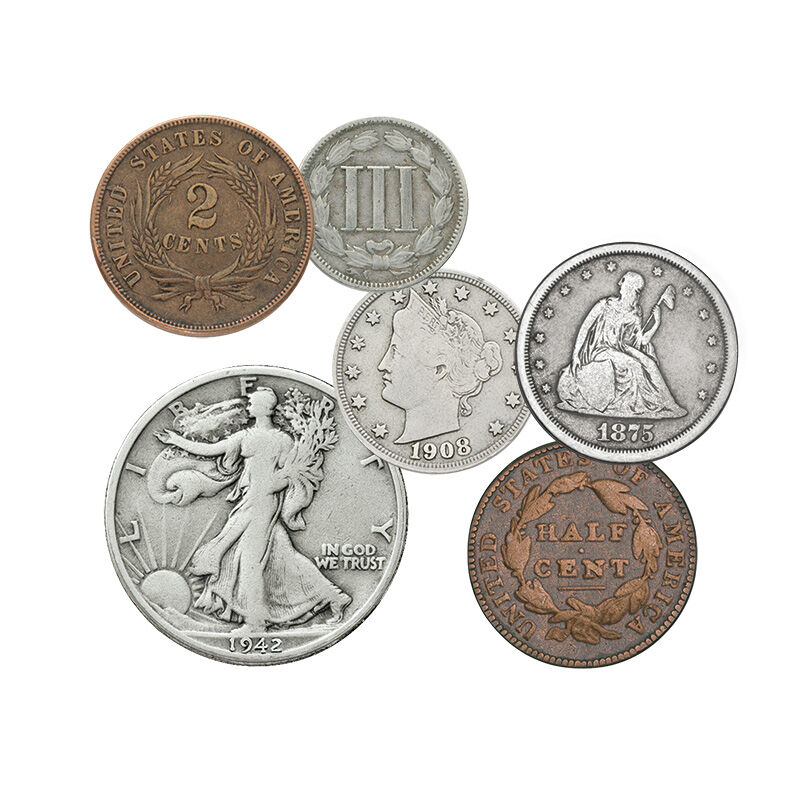 All 12 of these legal-tender coins date back at least 70 years, and most were minted well over a century ago. Danbury Mint makes it easy to acquire a collection of these long-out-of-circulation gems, featuring coveted obsolete denominations and other sought-after, hard-to-find coins. Many were minted in 90% silver – a purity level not seen in circulating U.S. coinage in more than 50 years!Included are:


The half-cent, the lowest face-value U.S. coin ever struck.
The two-cent piece, the first to bear the U.S.' national motto.
The nickel three-cent piece, the last of this denomination.
Unusual denominations (e.g., half-dime, twenty-cent piece).
Fascinating Collector's Cards that accompany each coin.
Plus a Display Chest, 

yours 

at no extra charge.