The Platinum & Gold-Highlighted U.S. State Quarters Collection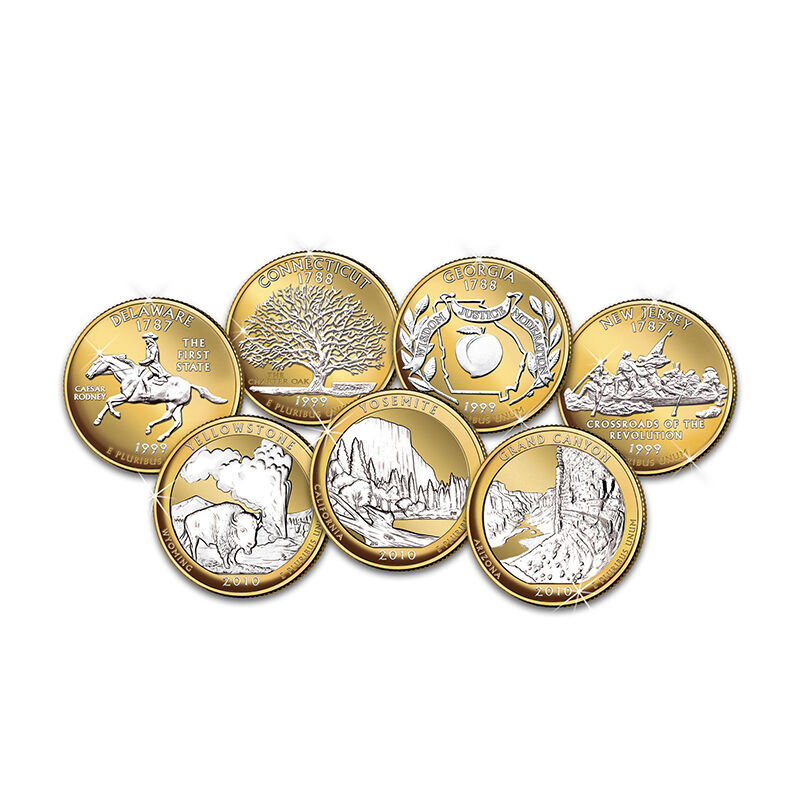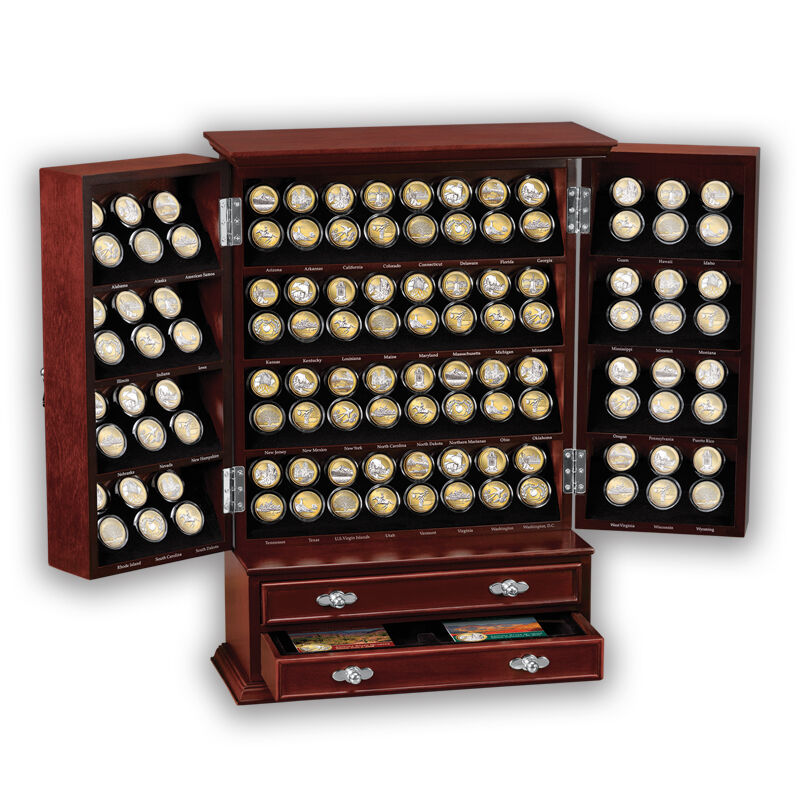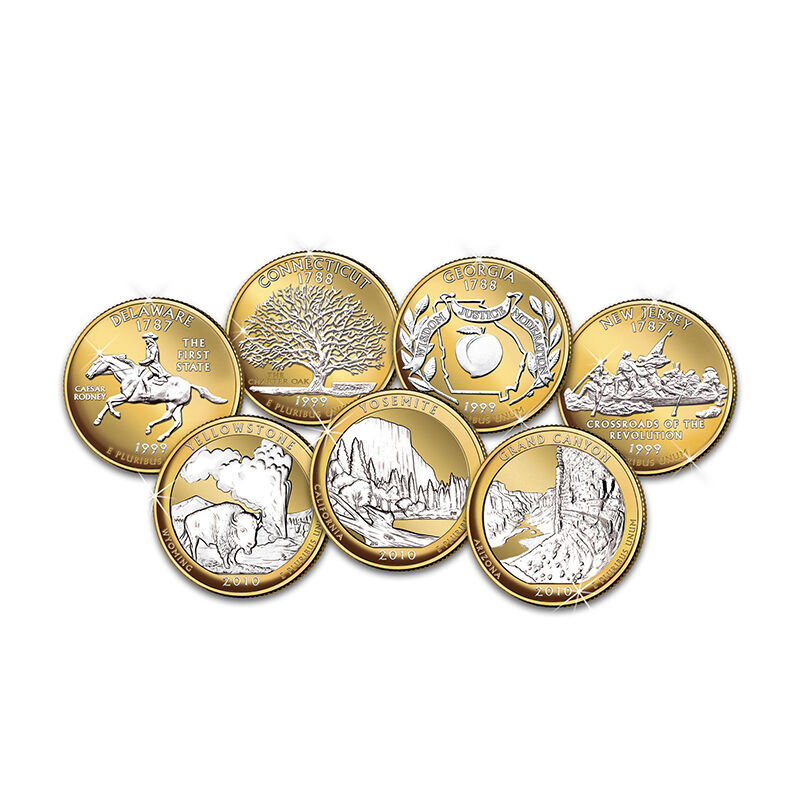 In stock. Ships in 3-4 business days.
£29.90
per shipment of two coins
You will receive two coins every month.
The National Parks State Quarters are the first U.S. coins dedicated to America's natural beauty. This collection of unparalleled beauty and grandeur is luxuriously layered with the purest grades of the world's two most precious metals. First, each never-circulated State Quarter is drenched in genuine 24ct gold. Then, to bring out the full depth and dimension of the official design, each coin is richly enhanced with .999 pure platinum.Included are:
Every U.S. National Parks State Quarter ever issued, plus all future issues!
Statehood Quarters from every year of issue — including the hard-to-find 1999 original U.S. Statehood Quarters.
Information Cards that highlight the significance of each coin design.
Plus a richly finished wooden display chest, yours at no extra charge.