The Last Godless Dollar Error Coin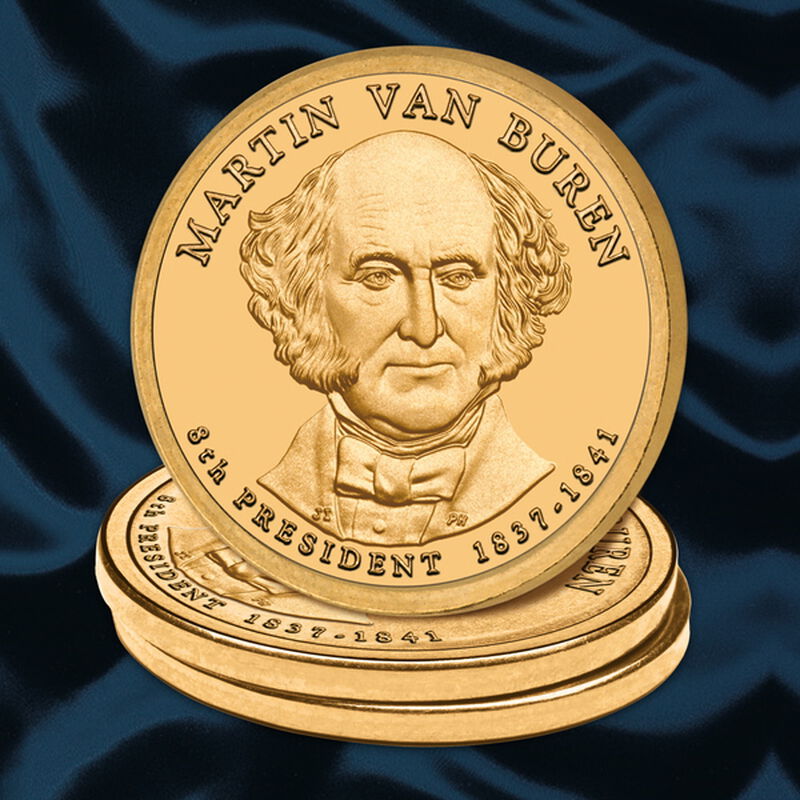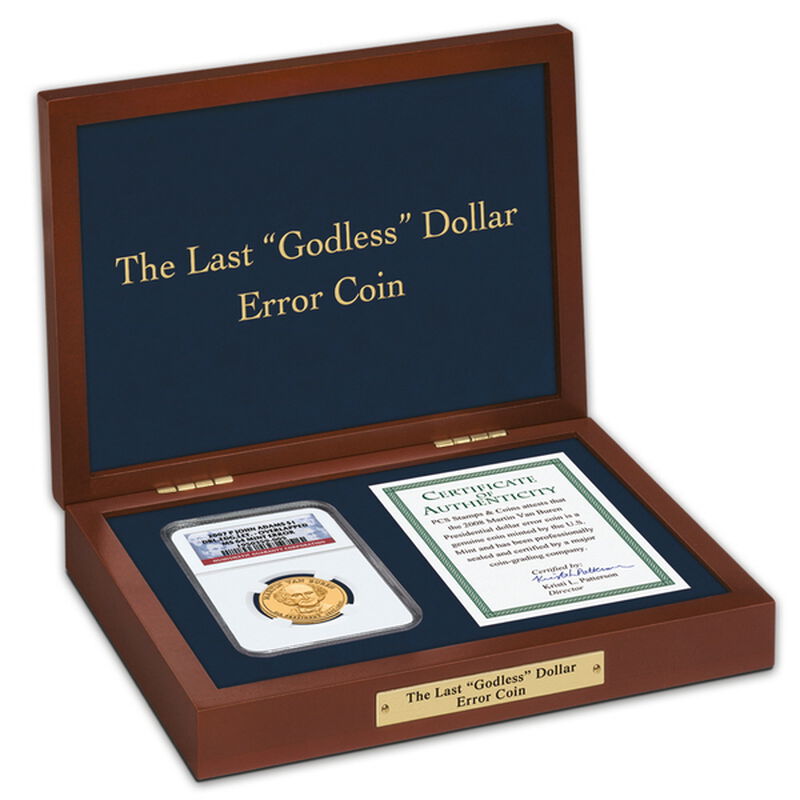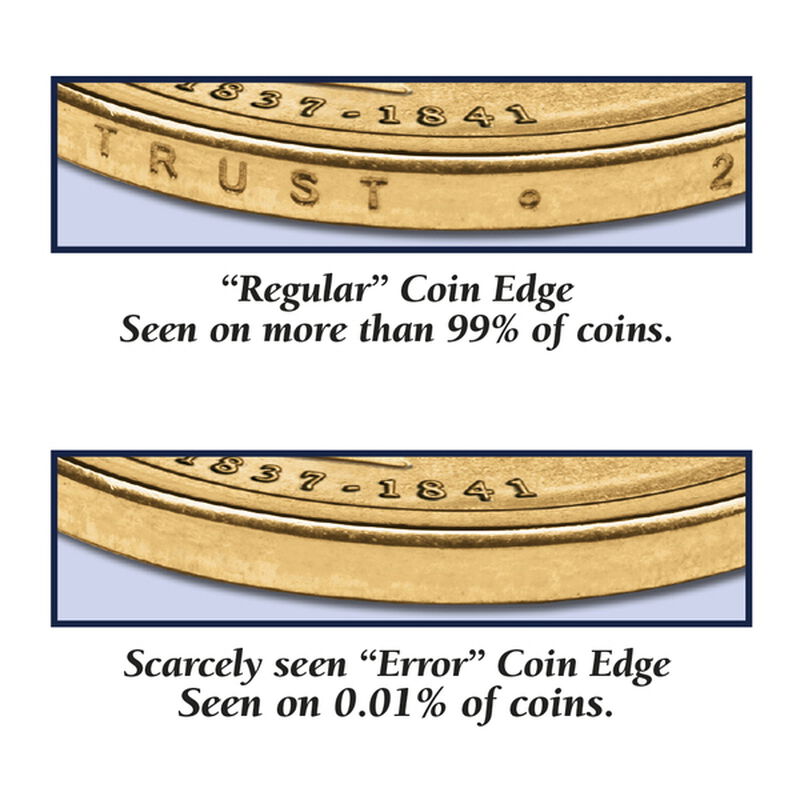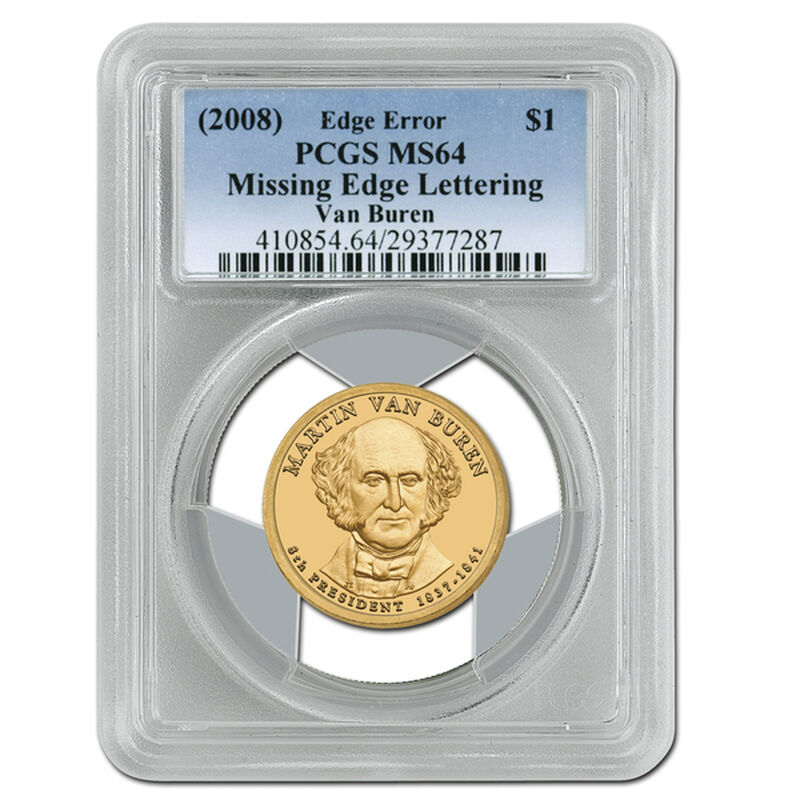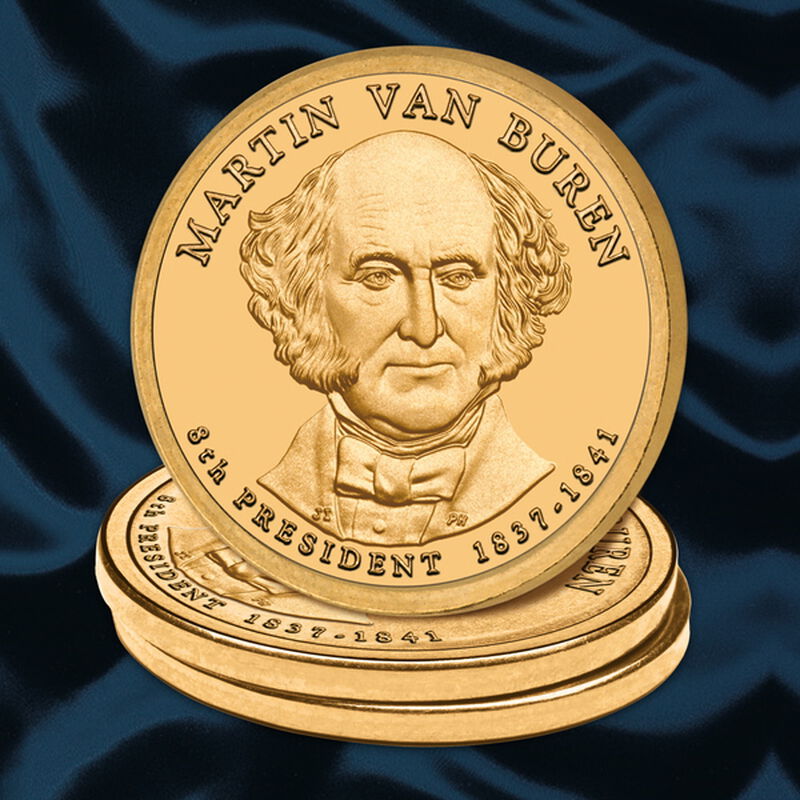 In 2007, the U.S. Mint introduced the magnificent new Presidential Dollar coin series. The date, mint mark, "
E Pluribus Unum
" and national motto were placed on the edge, making them the first U.S. coins in more than 200 years to bear incuse edge lettering. One year later, a small number of the last release of 2008 were mistakenly issued with no edge lettering at all! These "plain edge" Martin Van Buren errors are now scarce, coveted coin treasures.This historic last-of-its-kind 2008 Martin Van Buren error coin:
Sparked outrage by entering circulation without the American national motto; the US Congress then moved "In God We Trust" to the front, making this the last error coin of its kind.
Will be officially certified by the Professional Coin Grading Service (PCGS), a major grading company, as a choice uncirculated genuine U.S. Mint error coin.
Comes complete with a Certificate of Authenticity that attests to your coin's limited-edition status and provides fascinating information about your coin.
Is presented in pristine uncirculated condition, encased so you can view every glistening detail while ensuring protection from dust, fingerprints and wear.
Is showcased in an elegant wooden Display Chest measuring 7½ x 5½ x 1½.