The John F. Kennedy Gold Coin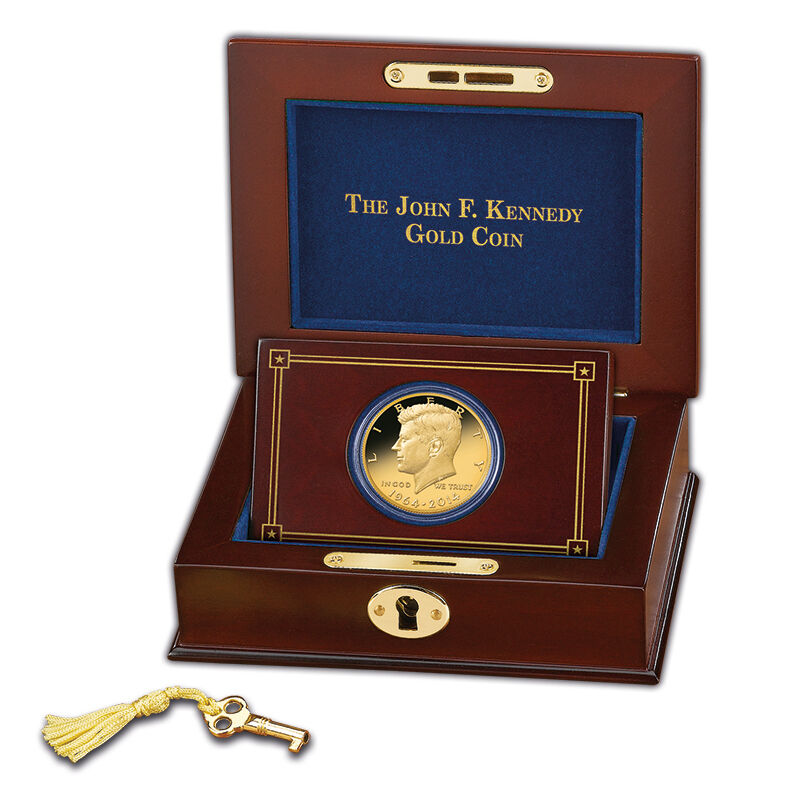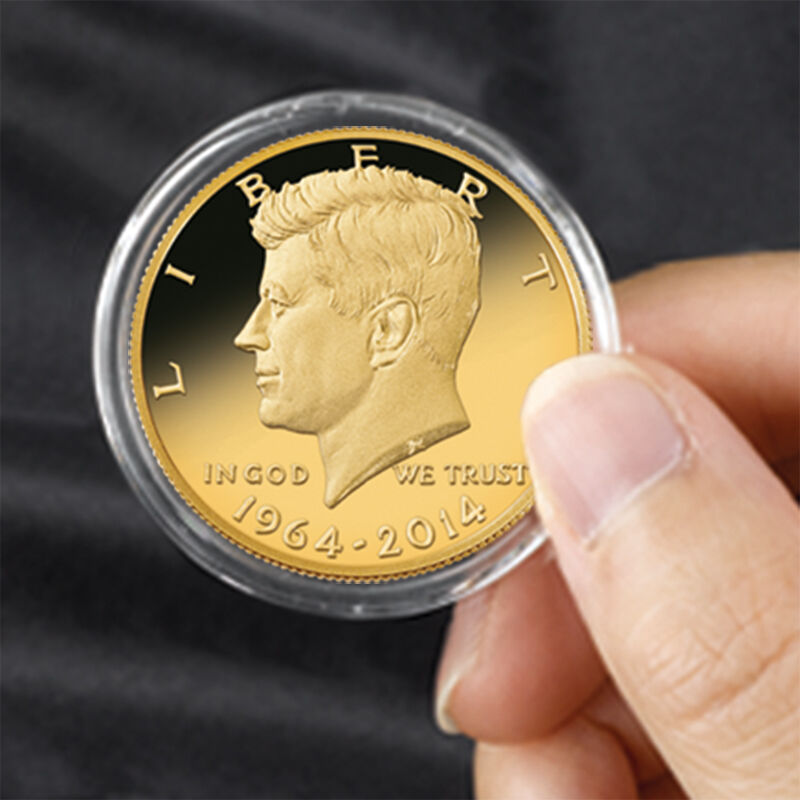 To celebrate the 50th anniversary of the Kennedy Half-Dollar in 2014, the U.S. Mint produced a one-of-a-kind coin that was the ultimate tribute to one of our most popular Presidents: a limited-edition, PROOF, 99.99% pure (24kt) gold half-dollar.Featuring the same legendary design as the classic Kennedy Half-Dollar, it boasts an impressive list of historic "firsts." It's the first gold U.S. half-dollar, the first and only U.S. coin struck in three-quarters of an ounce of gold and the first U.S. gold coin honouring JFK.So strong was the interest in this coin that collectors started lining up a little after midnight just to get one! When the doors were finally thrown open, more than 75 percent of the limited mintage was claimed by collectors on the first day of issue alone. The lines started to form even earlier the next day. Fearing potential chaos and riots, the unprecedented step of cancelling the sale was taken. Hundreds of private collectors were turned away, empty-handed and deeply disappointed. But you can order one from the comfort of your own home!The coin you receive will:
Bear the commemorative dual date "1964-2014," guaranteeing its exclusive one-time-only mintage, and the coveted "W" mint mark of the prestigious West Point Mint.
Represent the second-lowest mintage in the history of the Kennedy Half-Dollar, with its gold content, weight and purity all guaranteed by the U.S. government.
Be encapsulated in a crystal-clear, direct-fit holder that permits you to examine every fine detail on front and back without fear of damage from dust, fingerprints and wear.
Arrive in a deluxe wooden Display Chest that measures approximately 5 x 1¾ x 4.
Be enhanced by a Certificate of Authenticity and Collector Card with details about the coin and its memorable design.