The Complete U.S. Five-Cent Coin Collection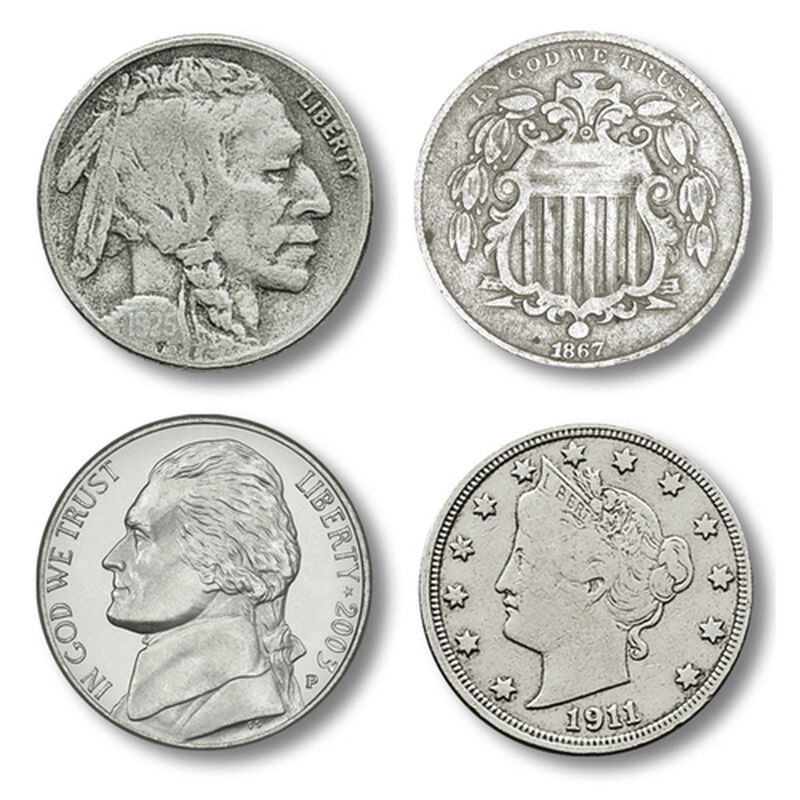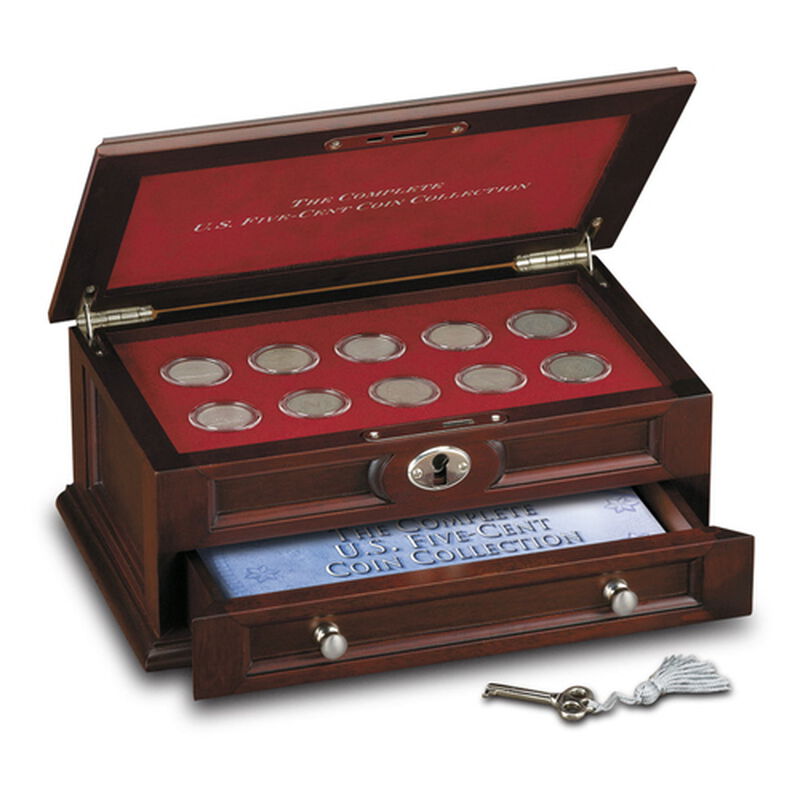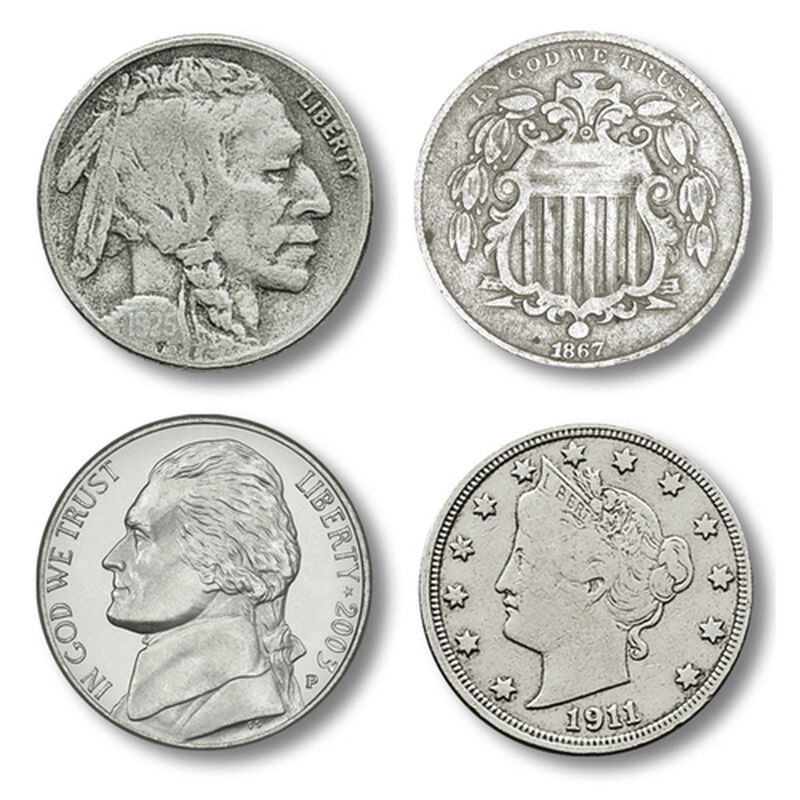 To many, a complete Type Set is the ultimate collecting achievement. Unlike other collections, Type Sets tell a complete story and provide a deep and unified look into a coin's life. Now, you can own every single U.S. nickel design bearing the five-cent denomination – ten coins in all!
What's more, your complete Type Set collection arrives in a museum-quality display chest featuring chrome hinges and handles, plus a lock and key for safe-keeping. A bottom drawer includes an information booklet on all ten coins in the collection, from the 1866-1883 Shield Nickel to the "Racketeer" 1883 "No Cents" Liberty Head Nickel, to the 2006-Present Jefferson Nickel, and all the nickels in between.
Chest is 8¾" wide x 5" tall x 3" deep.