The Complete Set of American Eagle Silver Dollars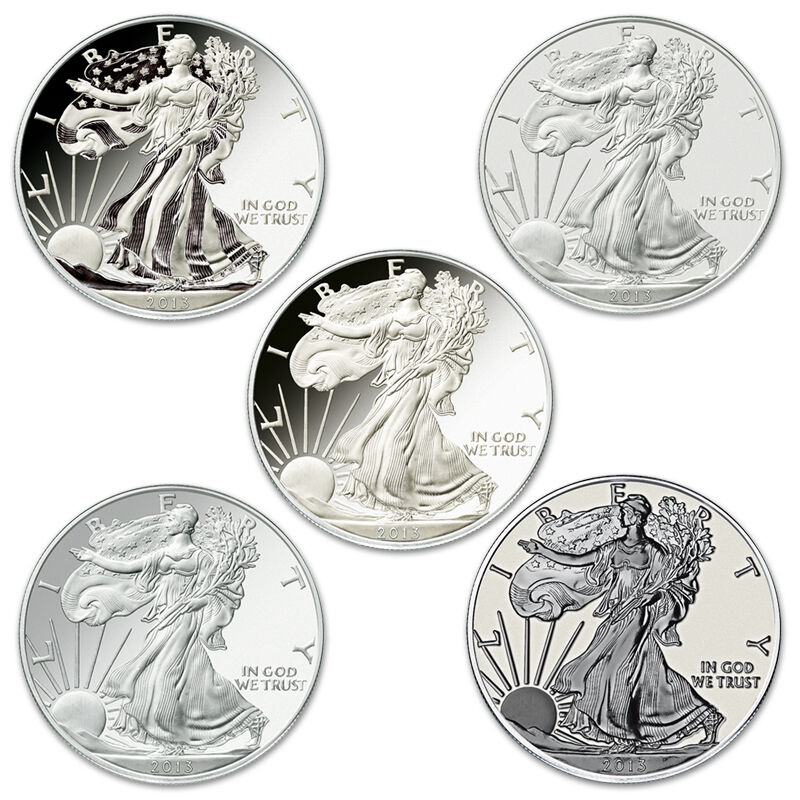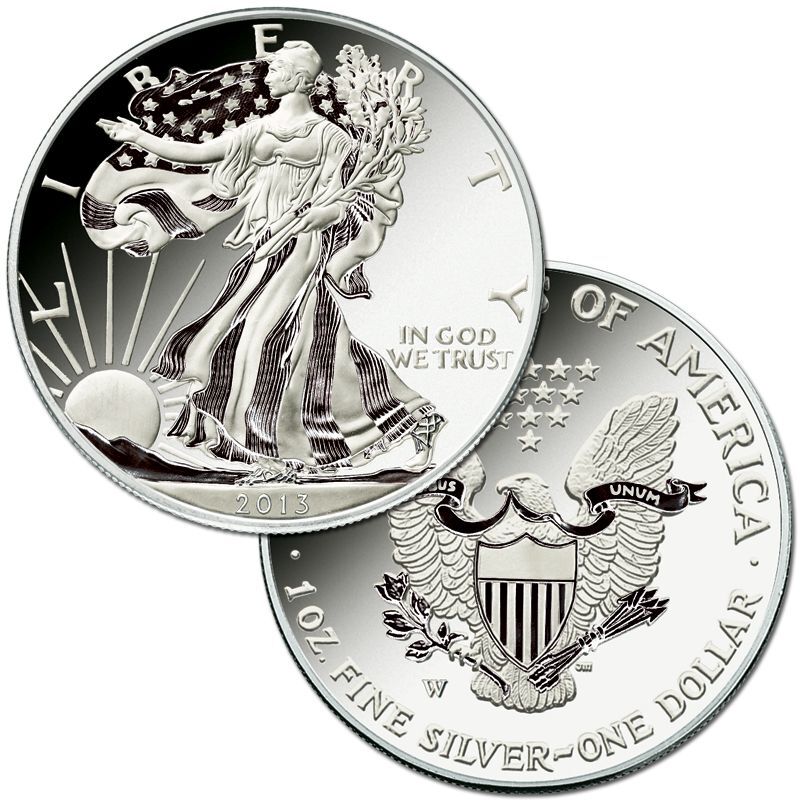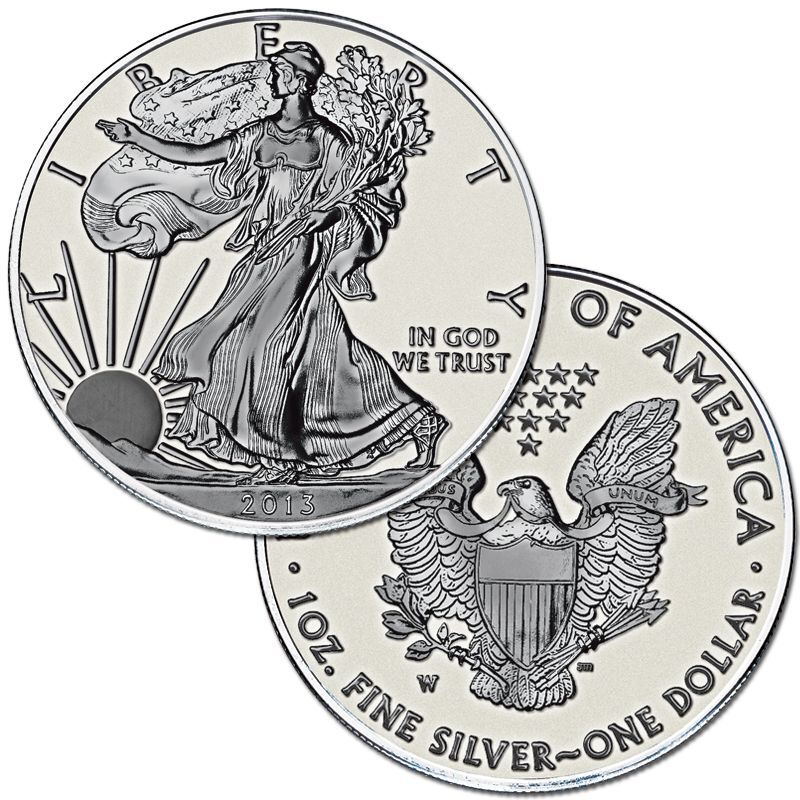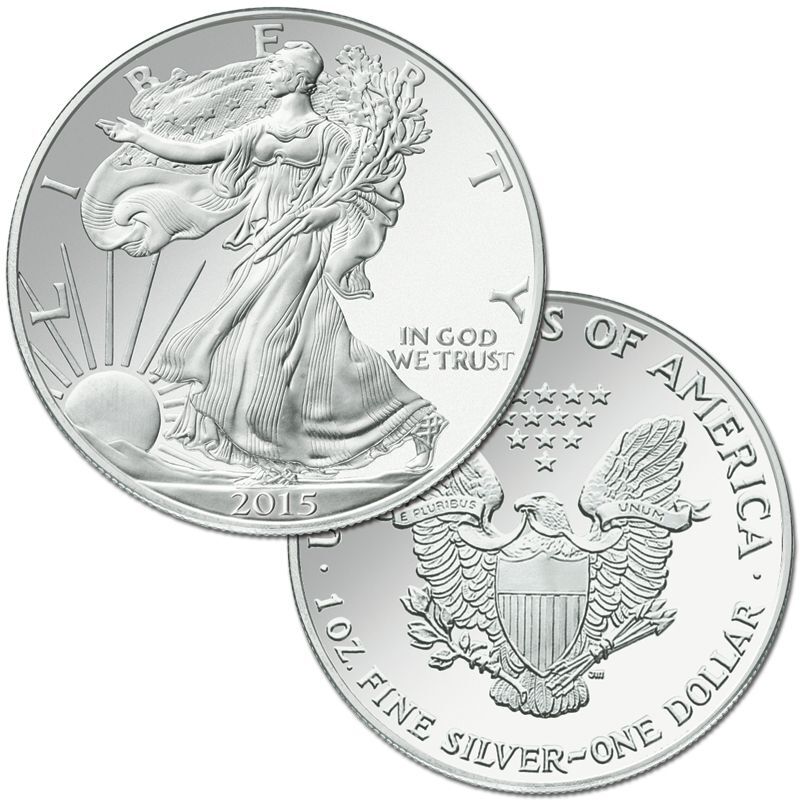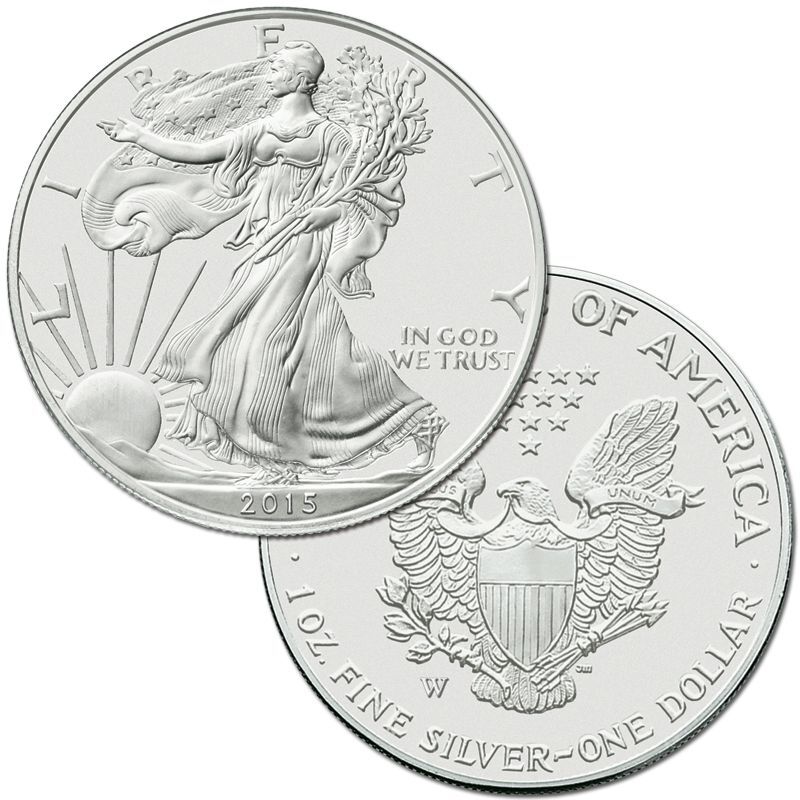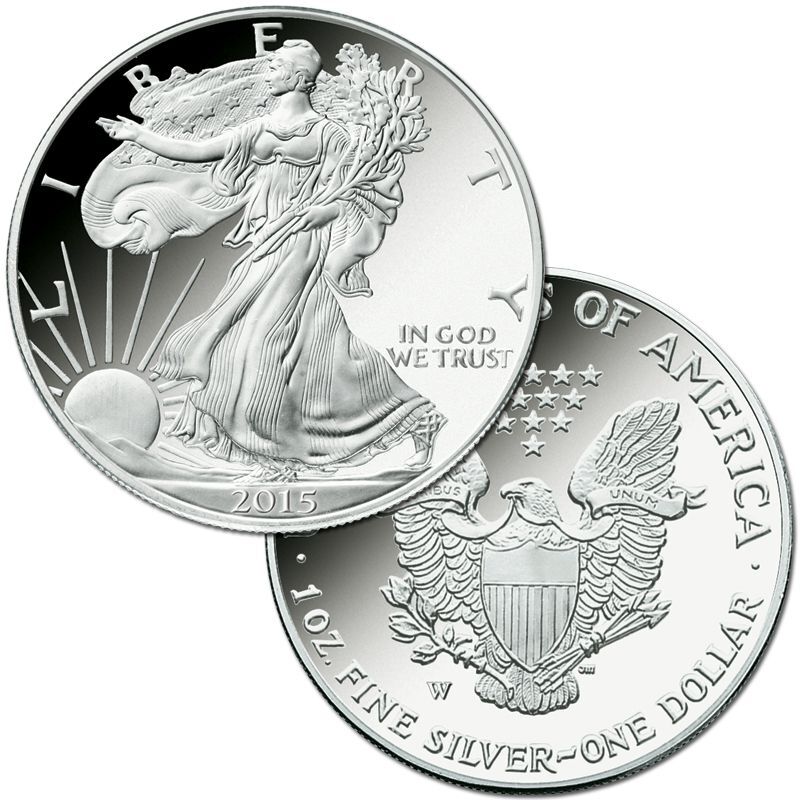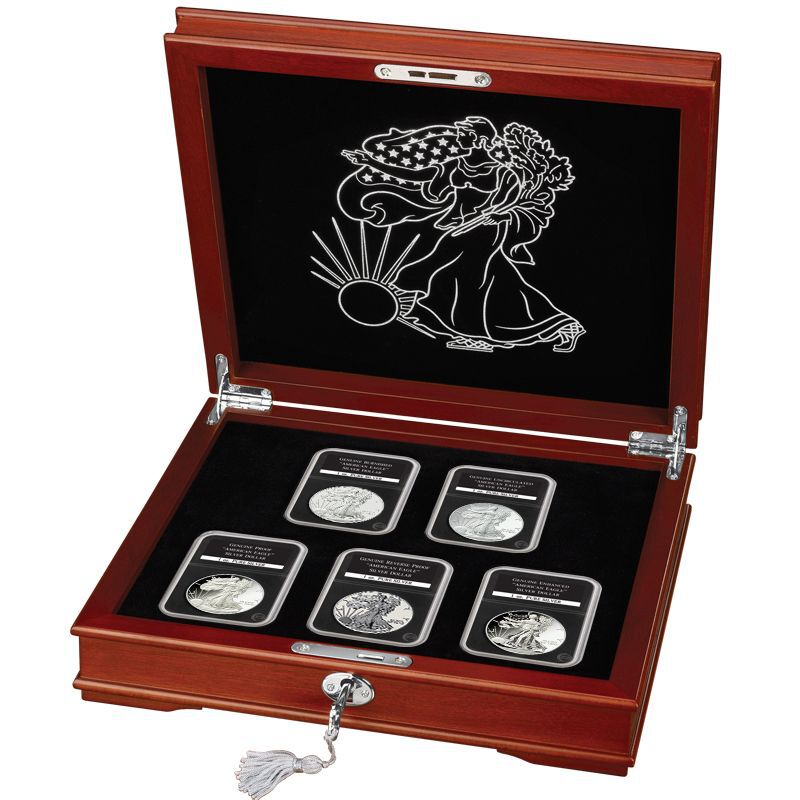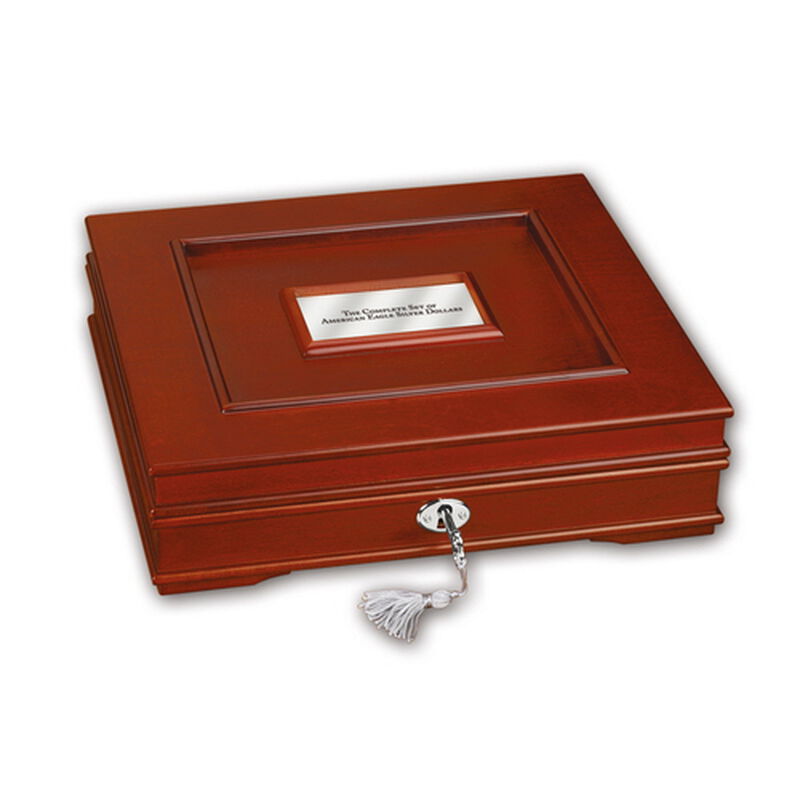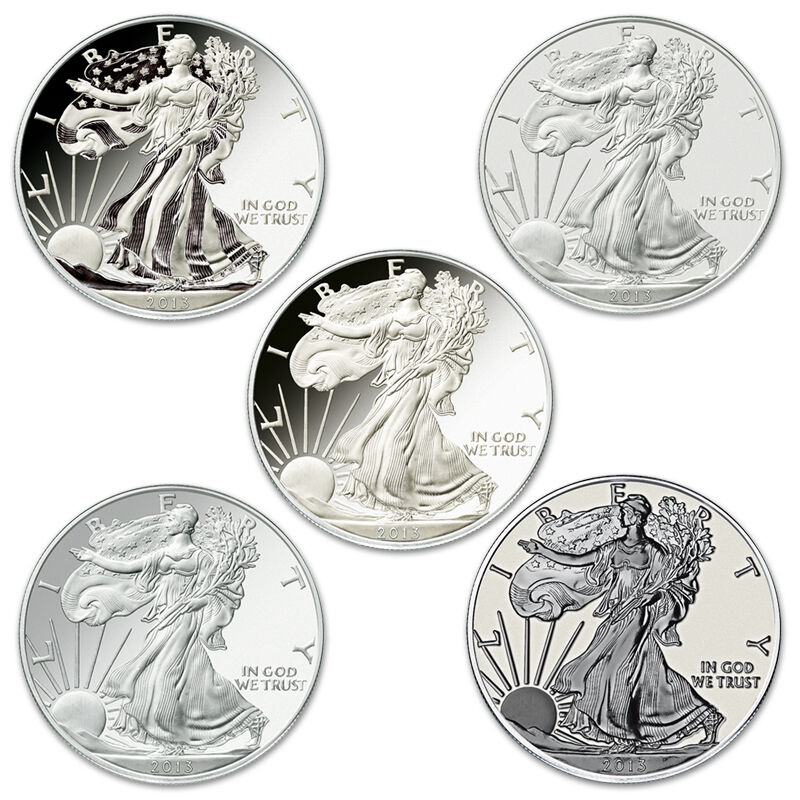 Own five different high-precision minting treatments for the famed American Silver Eagle Dollar, each struck in 99.9% pure silver. Included are the Proof Silver Eagle, Reverse Proof Silver Eagle, Burnish Silver Eagle, Uncirculated Silver AND the Enhanced Silver Eagle that was available from the U.S. Mint for just one month! A wooden display chest is included with your subscription at no additional charge!
Show Less
Show More
In stock. Ships in 3-4 business days.
£129
per coin
You will receive one coin every three months.
No coin embodies the majesty of the American nation more perfectly than its purest silver dollar: the American Eagle, minted in 99.9% silver. Issued annually since 1986, it is the first silver bullion dollar in the world whose weight, content and purity are guaranteed by the U.S. government. The coin is named for the design on the reverse — a mighty eagle and shield, with arrows and an olive branch clutched in its talons — a bold expression of American pride and patriotism. This collection of pure silver treasures is sonically sealed in crystal-clear cases, specifying the type of coin, finish and silver content, and will be shipped directly to your home at the rate of one coin every three months. It includes five different high-precision minting treatments:
The Proof Silver Eagle boasts a mirror-like background and frosted design details.
The Reverse Proof Silver Eagle was minted for only four years, with the opposite effect: the design is mirror-like while the background is frosted.
The Burnished Silver Eagle, minted for only six years, has a unique matte finish.
The Enhanced Silver Eagle, which was available from the U.S. Mint for only one month, features a combination of light and heavy frost, added to a gem-brilliant uncirculated coin.
The Uncirculated "American Eagle" Silver Dollar is, quite simply, the world's best-selling silver coin.
Included at no additional charge: 
A richly finished wooden Display Chest, measuring 10.5 x 9.5 x 1.9, to house and display your collection, plus a specially prepared Collector's Guide. Your satisfaction is guaranteed. If not completely satisfied, you may return your product within 45 days for a FULL refund, including our postage and handling charge. You may cancel your subscription at any time.