The Complete Morgan Silver Dollar Collection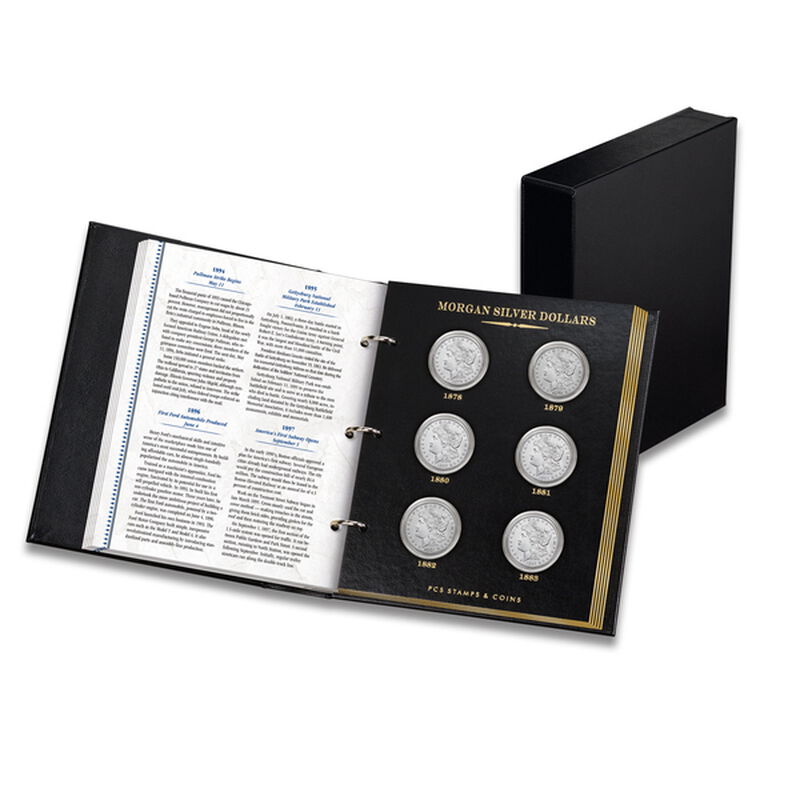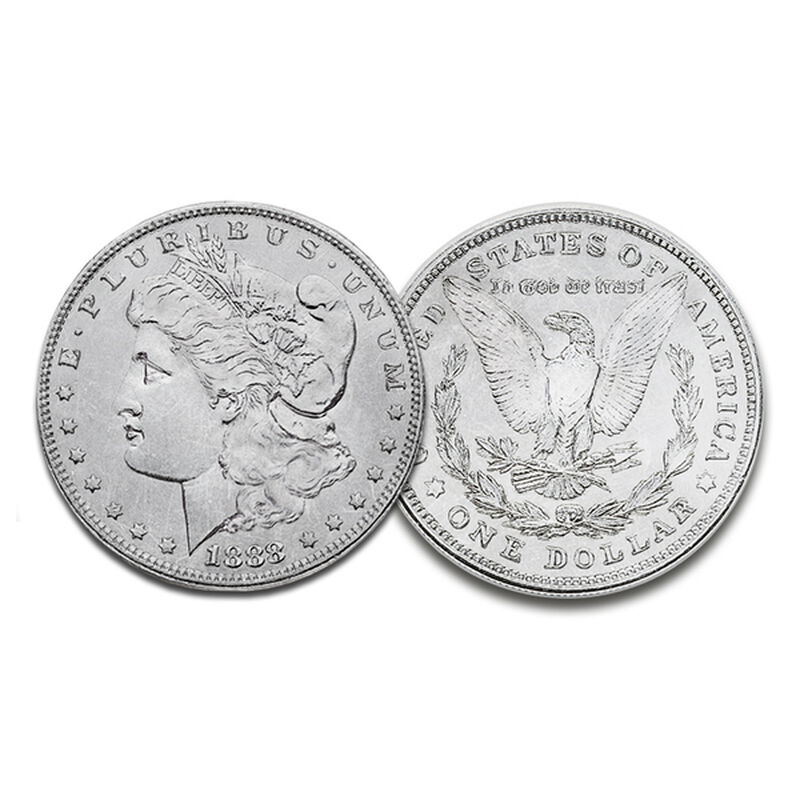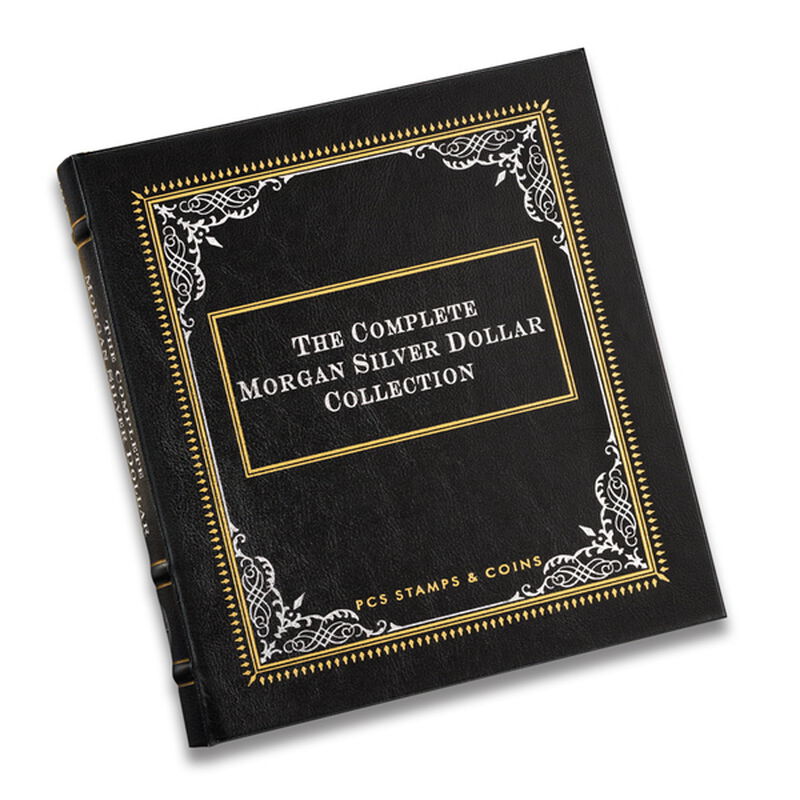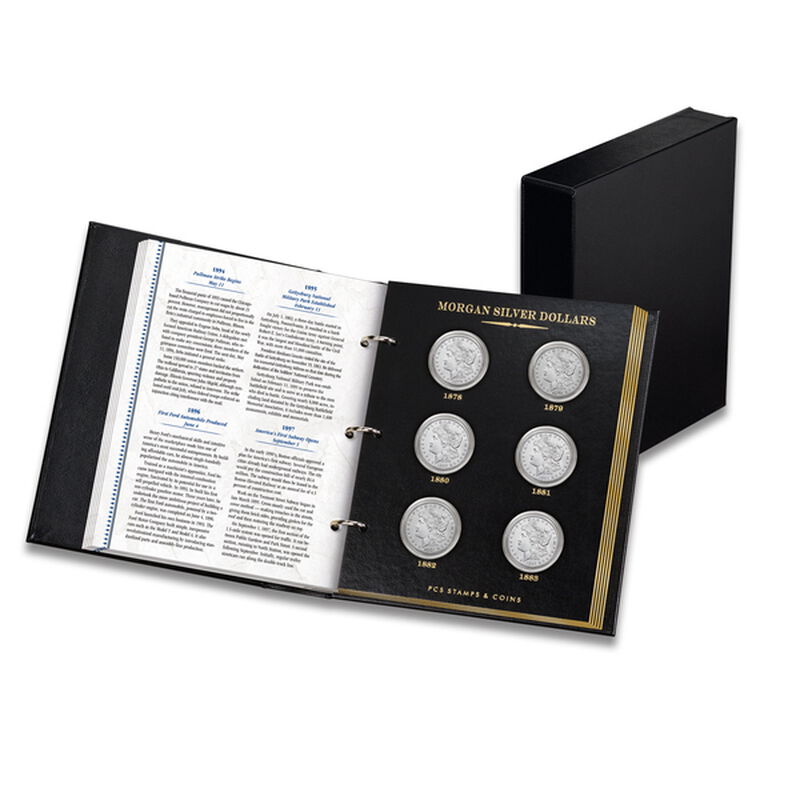 Own every year of issue of U.S. Morgan Silver Dollars with this historic collection celebrating the "King" of American coinage. Each coin is over 90 years old, and the set will include the first- and last-issues from 1878 and 1921 plus the rare 1893 and 1895 dollars. A deluxe bonded-leather Collector's Album with matching slipcase is yours at no additional charge.
Show Less
Show More
Ships in 3-4 business days.
£75.90
per coin
You will receive one coin every two months.
U.S. Morgan Silver Dollars witnessed the American Wild West and the turn of the century, and ushered in the Jazz Age. Now, we have on offer a limited number of complete sets featuring 28 Morgan Silver Dollars,
one from every year of issue
. Included are highly sought-after first- and last-year-of-issue coins from 1878 and 1921, plus nearly impossible-to-find 1893 and 1895 Morgan Silver Dollars. Rarely, if ever, is there the chance to acquire such a spectacular treasury.This stunning collection of 28 fast-vanishing 90% pure silver coins:
Is more than 90 years old and has not been seen by many — benchmarks for highly collectable coins; each coin in this collection is a stand-alone showpiece.
Contains some of the most coveted of all U.S. coins, considered a secure haven in unsure economic times for their precious-metal content and exceptional beauty.
Is enhanced by five Collector Panels providing fascinating background on these legendary Silver Cartwheels and America during the decades they were issued.
Is presented in gently circulated condition, sealed in clear, scratch-protective capsules, making it easy to view both the front and back of each silver dollar.
Included at no additional charge:
A deluxe bonded-leather Collector's Album, complete with a matching slipcase, to beautifully showcase and protect your collection. It will be sent with your third shipment, together with your Collector Panels and five Coin Panels.This collection allows you the convenience of building it item-by-item with a gradual payment plan. Coins will be shipped directly to your home at the rate of one coin every other month (28 total shipments in this collection). You can pay for each coin in two monthly instalments.