The Complete Collection of Sacagawea U.S. Dollars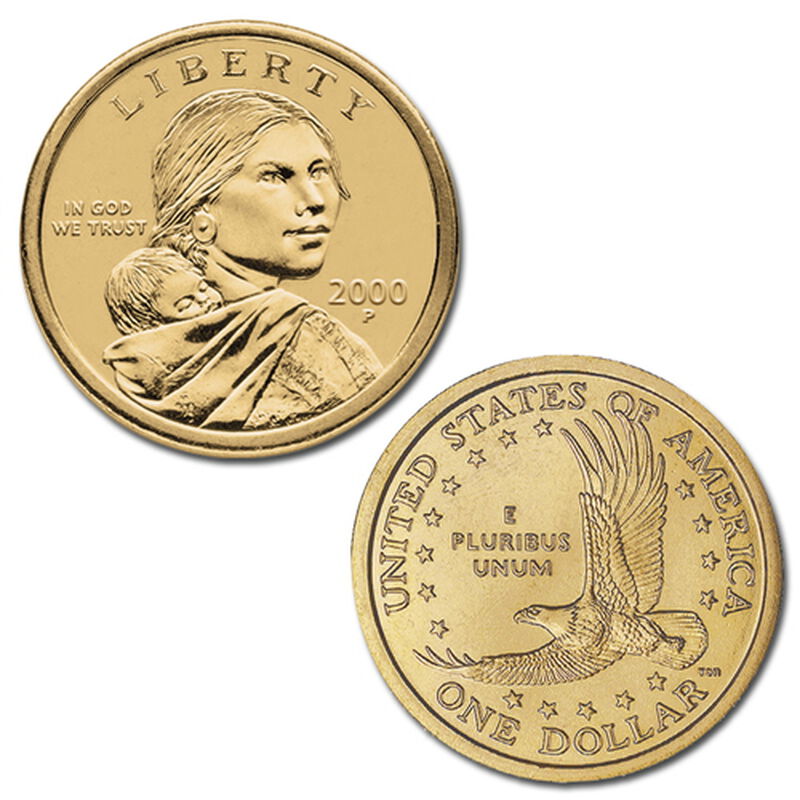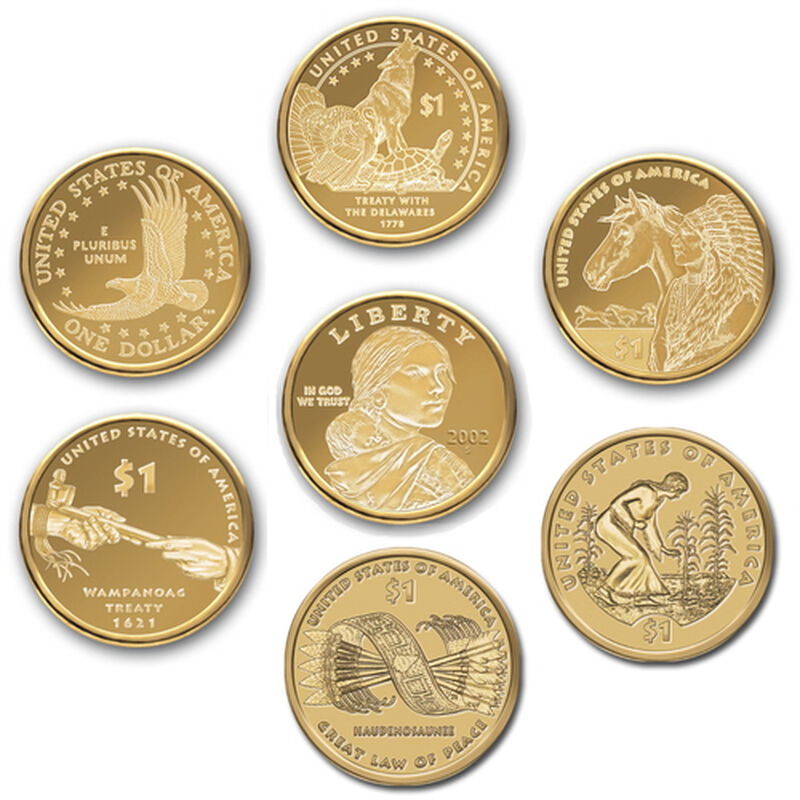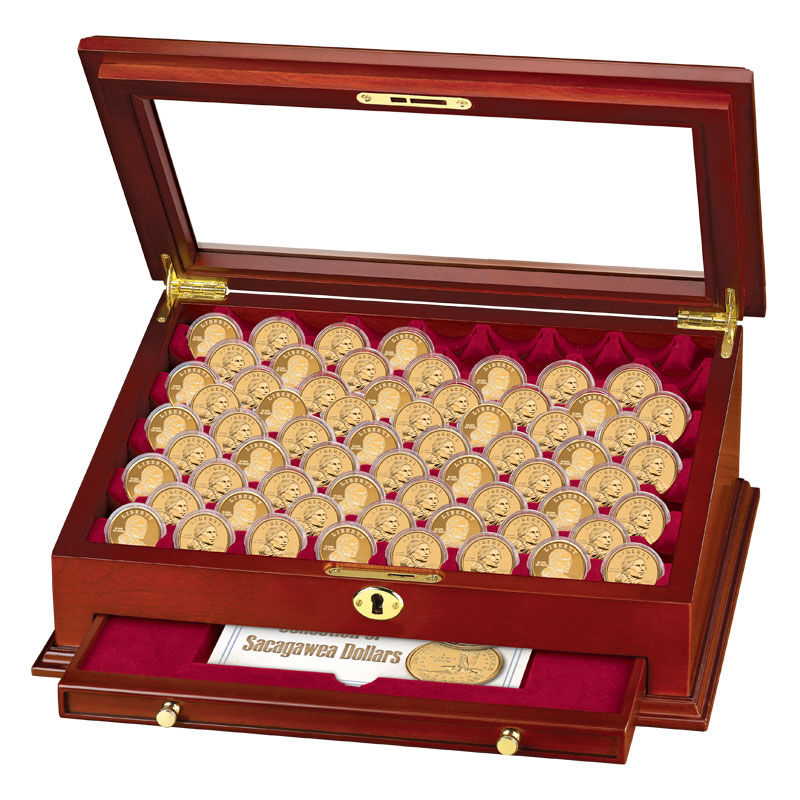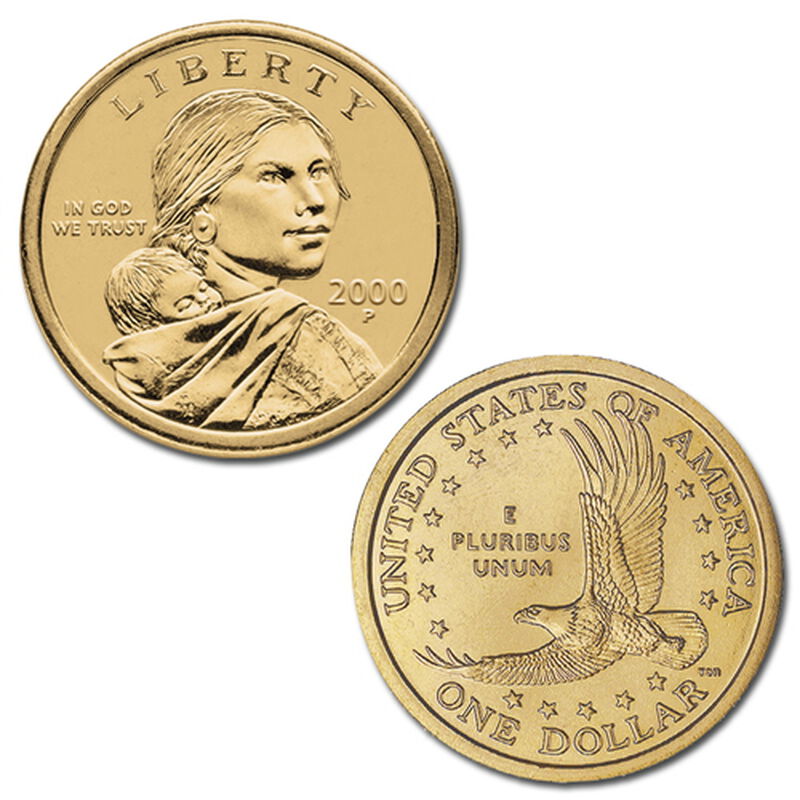 A comprehensive collection of Sacagawea Dollars from all three U.S. Mints, including the limited edition Proof specimens struck at the San Francisco Mint. Own the complete set of coins that commemorate Native American culture. You'll also receive a deluxe wooden display at no additional charge!
Show Less
Show More
In stock. Ships in 3-4 business days.
£15.95
per coin
You will receive one coin initially, followed by two coins every other month until you have completed your collection.
This is the ultimate collection of landmark Sacagawea American coins. You'll receive a comprehensive selection of the popular U.S. Mint® series, including...

*Dazzling limited-edition Proof specimens from the San Francisco Mint — Representing the highest level of craftsmanship, Proof coins are the pinnacle of the coin universe. They are known for their crisp, dramatic edges and unparalleled lustre. Though all Sacagawea coins are hoarded, these extremely limited-edition Proof coins are especially scarce!

*Brilliant never-circulated specimens from both the Denver and Philadelphia Mints — The U.S. Mint® only makes circulating Sacagawea coins at two mints. Not only will you receive coins from both mints for each year of issue, but you'll also receive them in brilliant uncirculated condition, thereby preserving all the valuable detail lost in everyday wear.

The Sacagawea Golden U.S. Dollars in your collection will be presented in crystal-clear capsules that will let you inspect the front, back and even the sides of the coins — while protecting them from dust, fingerprints and wear. Plus you'll receive an Information Booklet containing fascinating details about the history of Sacagawea dollars and the rigorous Proof minting process. As our gift to you, you'll receive an exquisite Display Chest with a crystal-clear glass top to showcase your coins and protect your heirloom collection for generations under lock and key.This rare chance to acquire The Complete Collection of Sacagawea U.S. Dollars is available only for a limited time. Your first Sacagawea dollar will be followed by two new coins every other month until your collection is complete. As a convenience, you need only pay for one coin per month. If not completely delighted, you may return your first shipment within 90 days for a replacement or full refund. Cancel anytime you wish.Once the supply in our vaults is gone, this offer will be withdrawn. To take advantage of this risk-free opportunity, order today!