The Complete Barber Silver Half-Dollar Collection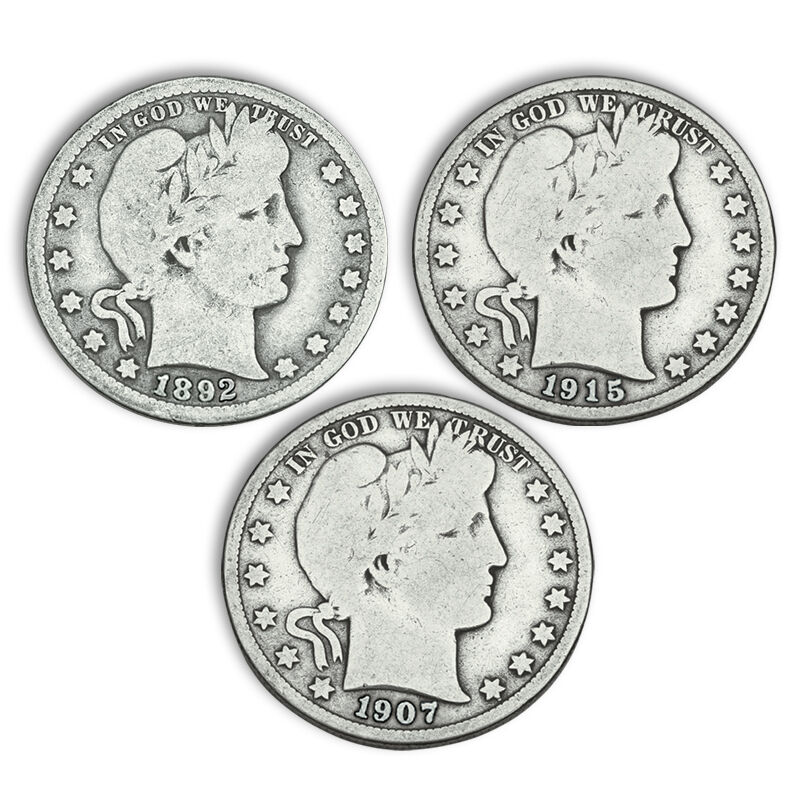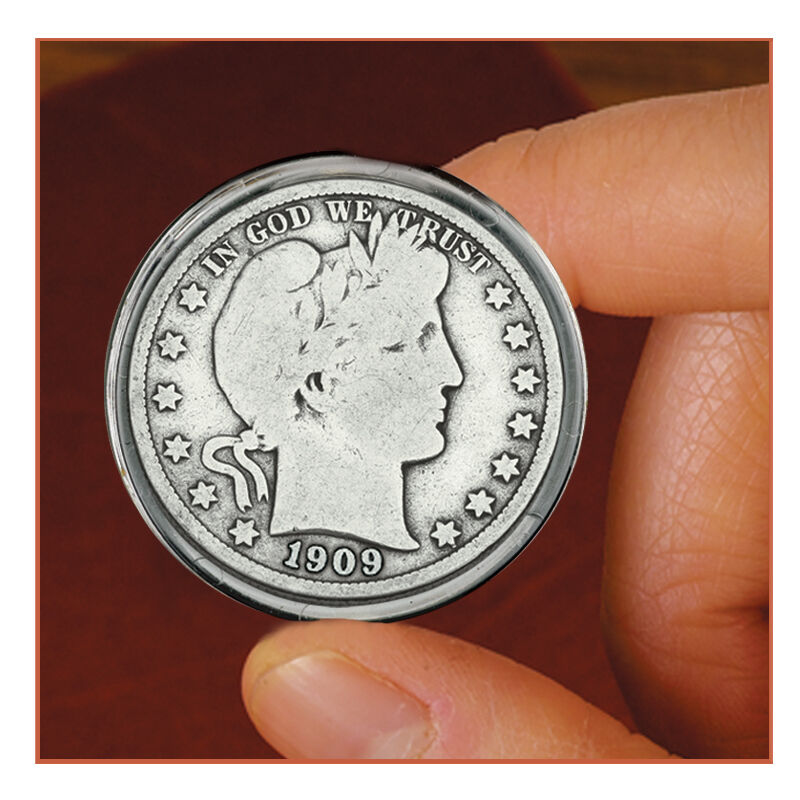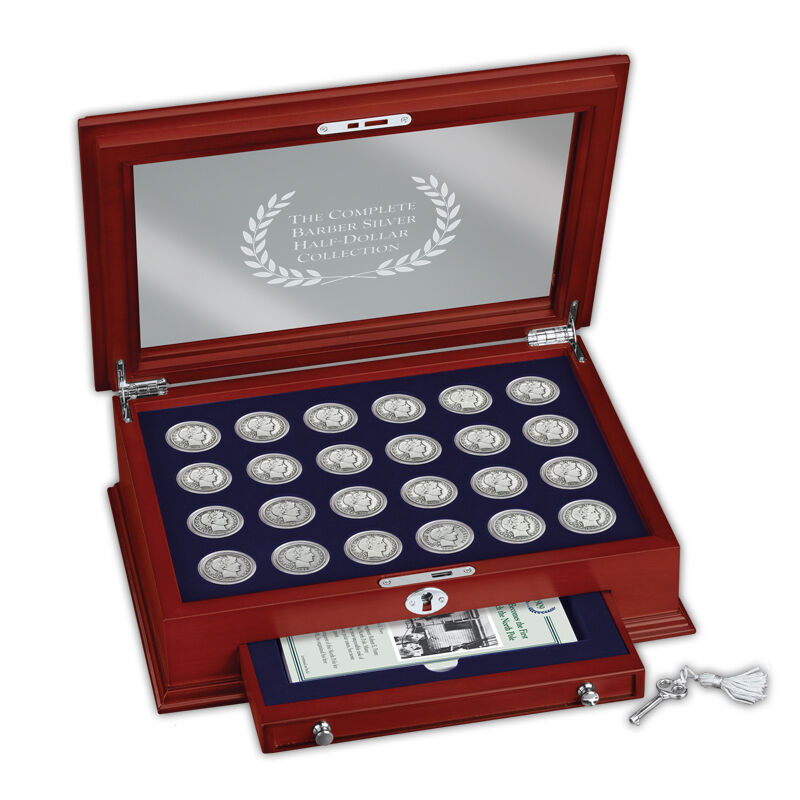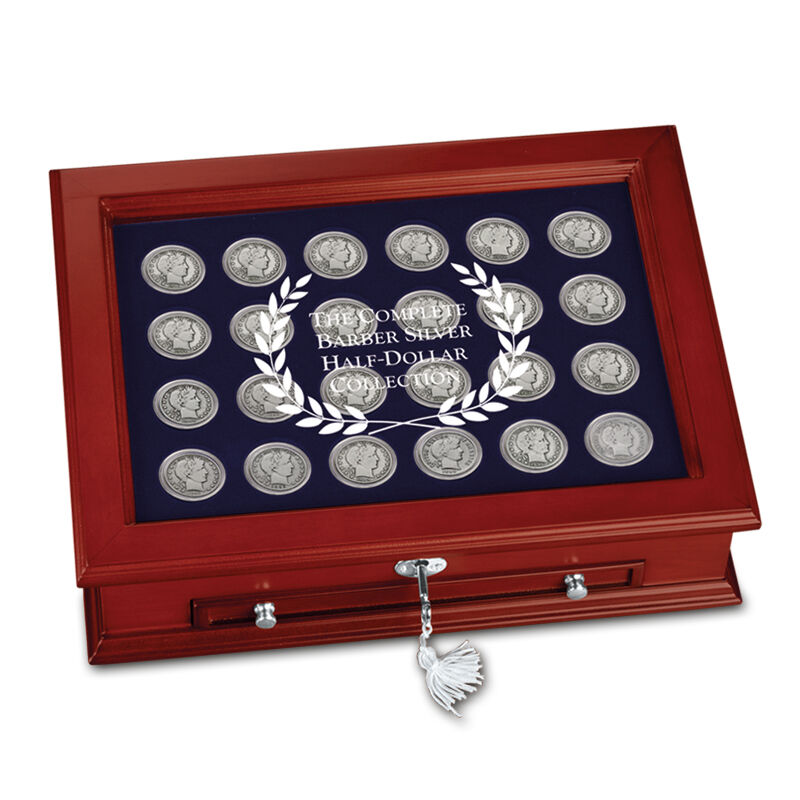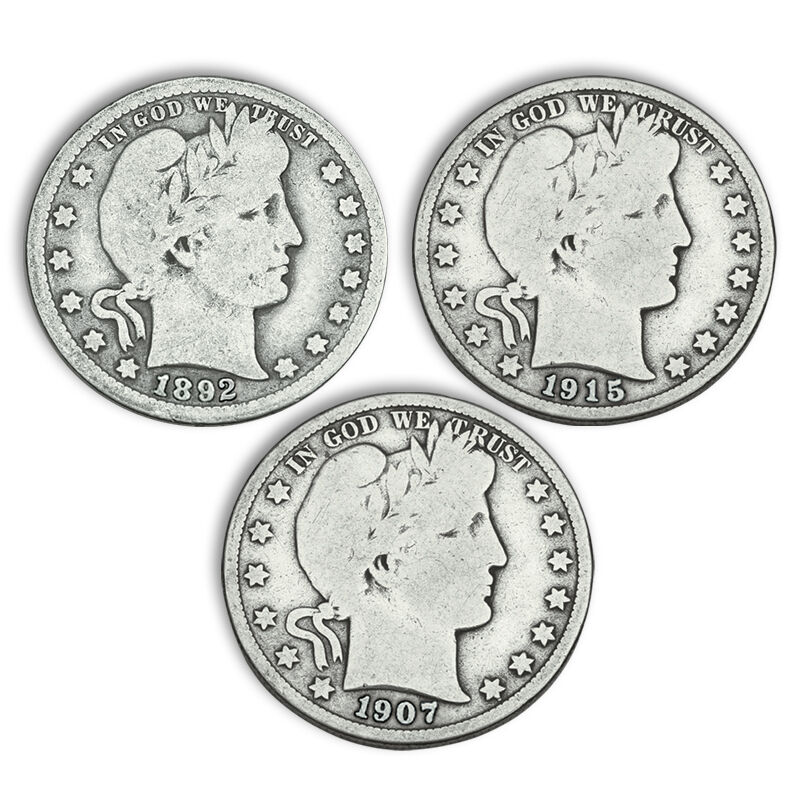 In stock. Ships in 3-4 business days.
£99.90
per shipment of two coins
You will receive two coins every other month.
One of the most sought-after of all U.S. coins, this unbroken sequence of 90% silver Barber Liberty Head Half-Dollar features one from every year of issue, from 1892 to 1915, including...
The coveted first year-of-issue 1892 coin.
The highly sought-after, lowest-mintage year, 1914.
Specially prepared Collector Cards recounting important events from the coins' years of issue.
Presentation in gently circulated condition so you may appreciate major design details.
A FREE Display Chest, yours at no extra charge, sent with your third delivery.
These historic coins are protectively encapsulated for safe handling and easy viewing of both sides. Please note: The coins shown here are for illustrative purposes only; the exact appearance of the coins you receive may vary from the images shown.