The Classic Head Gold Coins of the 1830's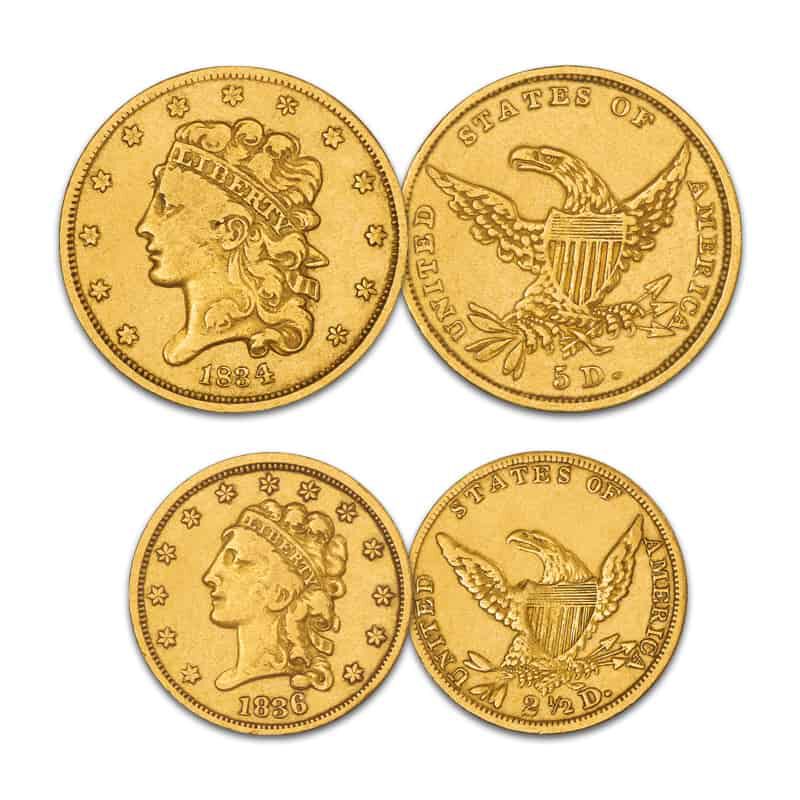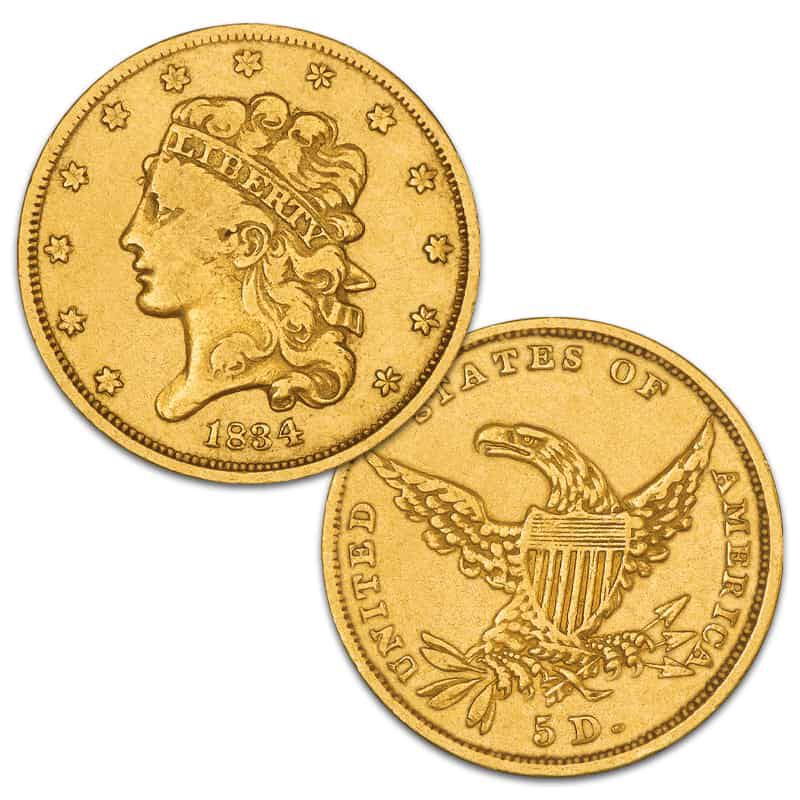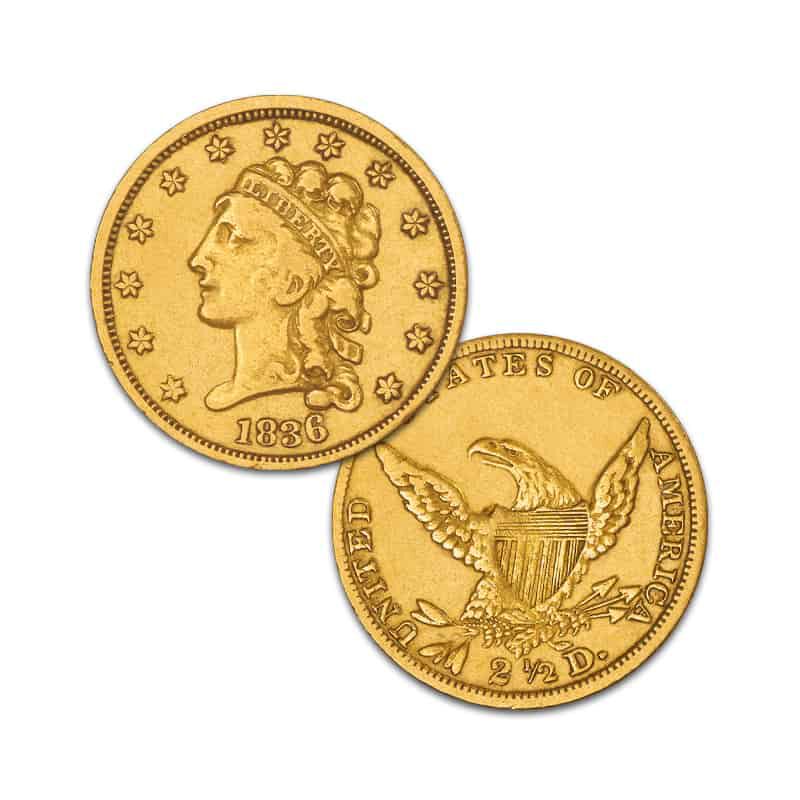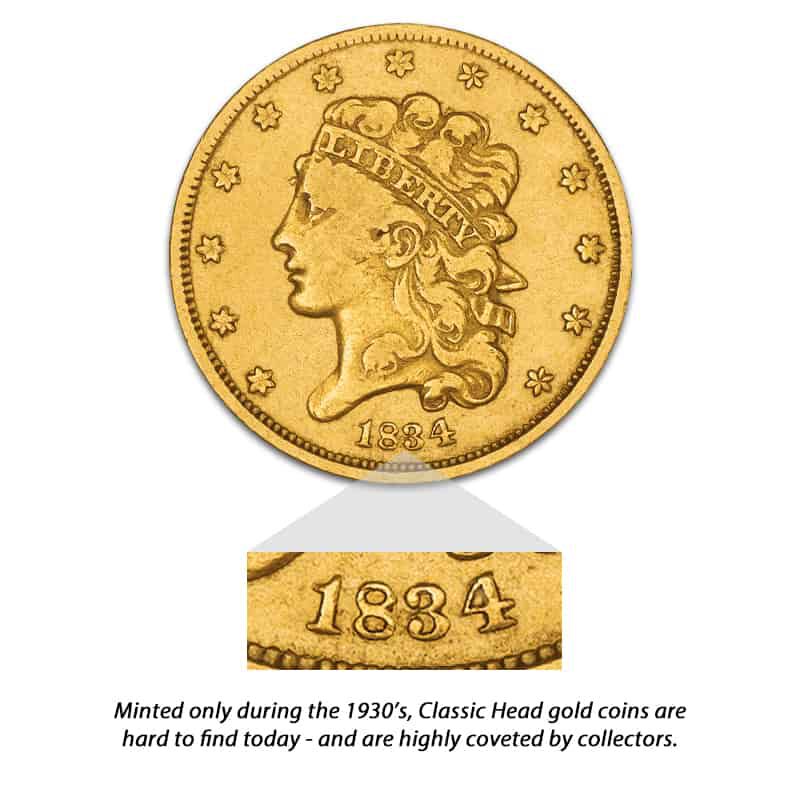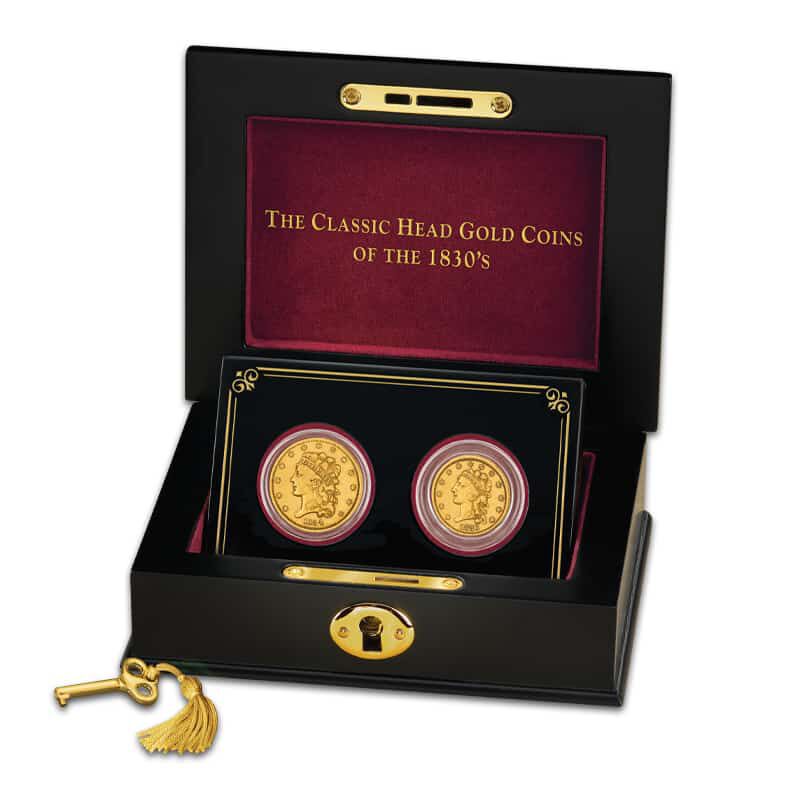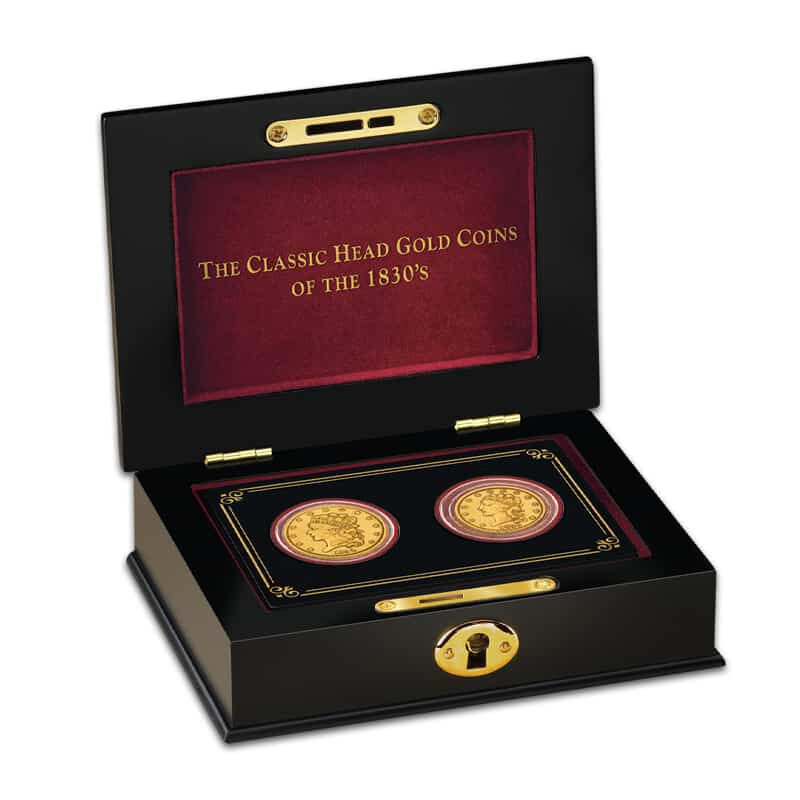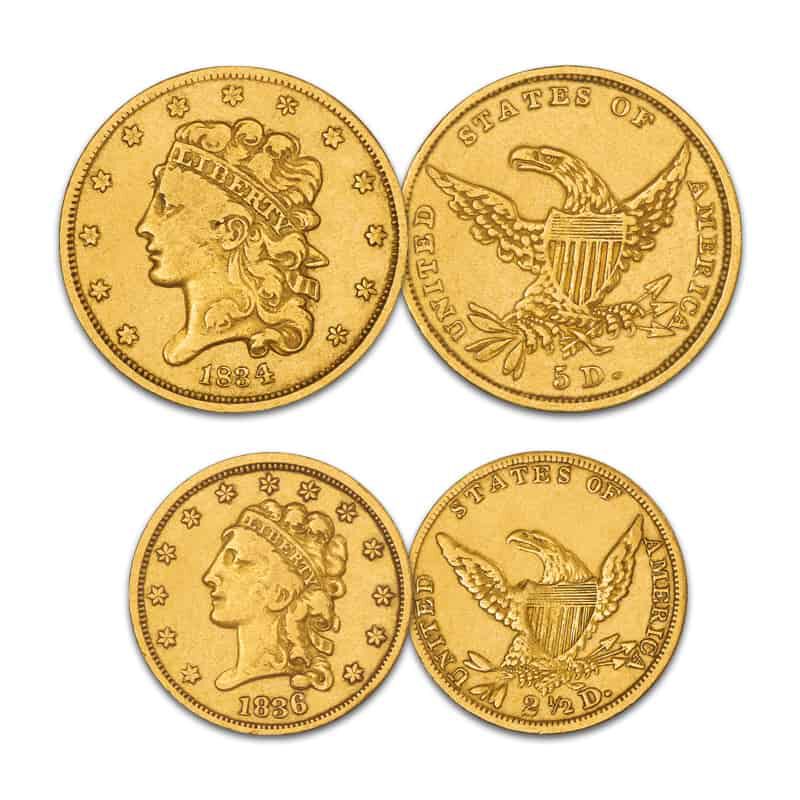 The 1820's and 1830's were times of incredible transition, with the Industrial Revolution catapulting the U.S. into the future at breakneck speed! With opportune gold discoveries in the Southern states and innovations in minting technology, the stage was set for historic new gold coinage!With this golden opportunity, Danbury Mint brings you the chance to own a rarely seen pair of Industrial Revolution-era gold coins. Minted only during the 1830's, Classic Head gold coins are hard to find today – and are highly coveted by collectors.This stunning collection of two historic gold coins:
Features a design used only on the $2.50 and $5 gold coins, a youthful Liberty with curly locks restrained by a headband inscribed with the word "Liberty."
Pairs the $5 coin, minted for only five years (1834-1838) – one of the shortest-mintage half-eagles – with the $2.50 coin, minted for just six years (1834-1839).
Includes the first U.S. gold pieces to be widely circulated due to new technology, although their mintage numbers were just a fraction of the gold coins to follow.
Is presented in circulated very fine condition, each coin individually encapsulated so that you can easily enjoy the details on both the front and back.
A richly finished wooden Display Chest will be sent with your second coin, together with a Certificate of Authenticity, complete with fascinating details on the collection.