The Apollo 11 50th Anniversary Silver Proof Dollar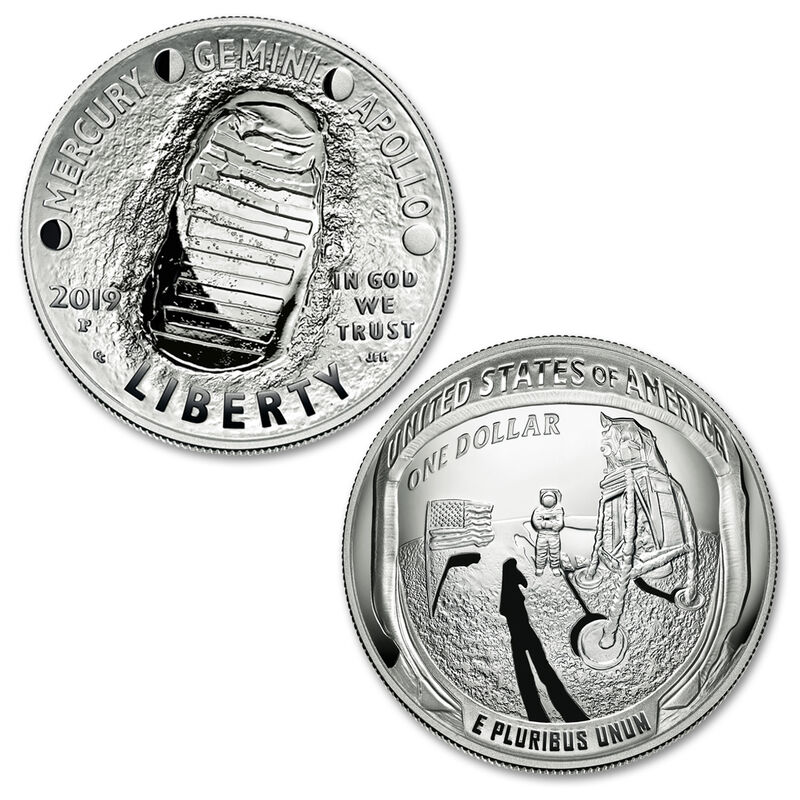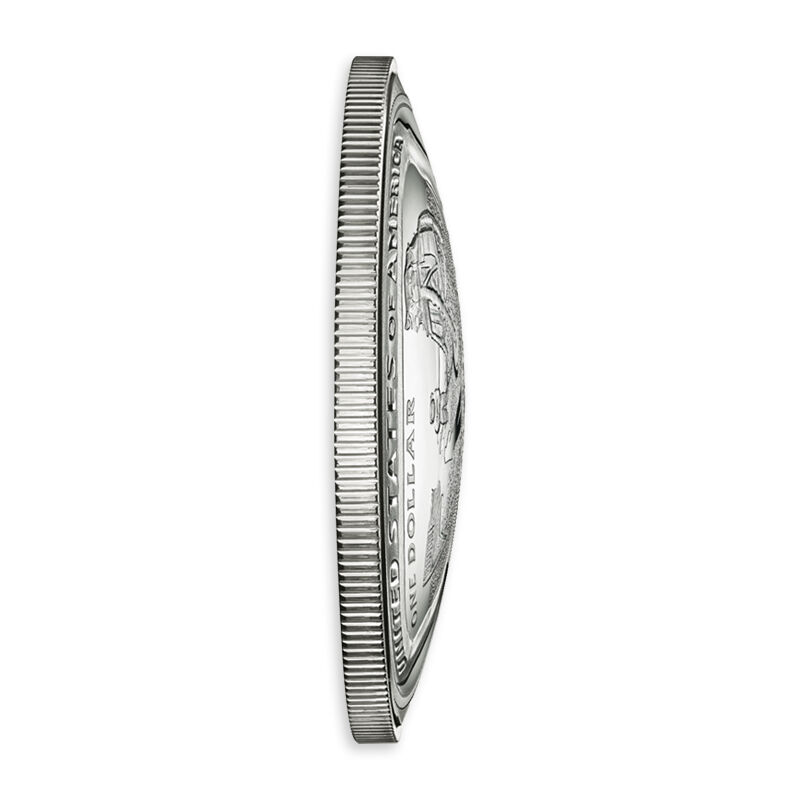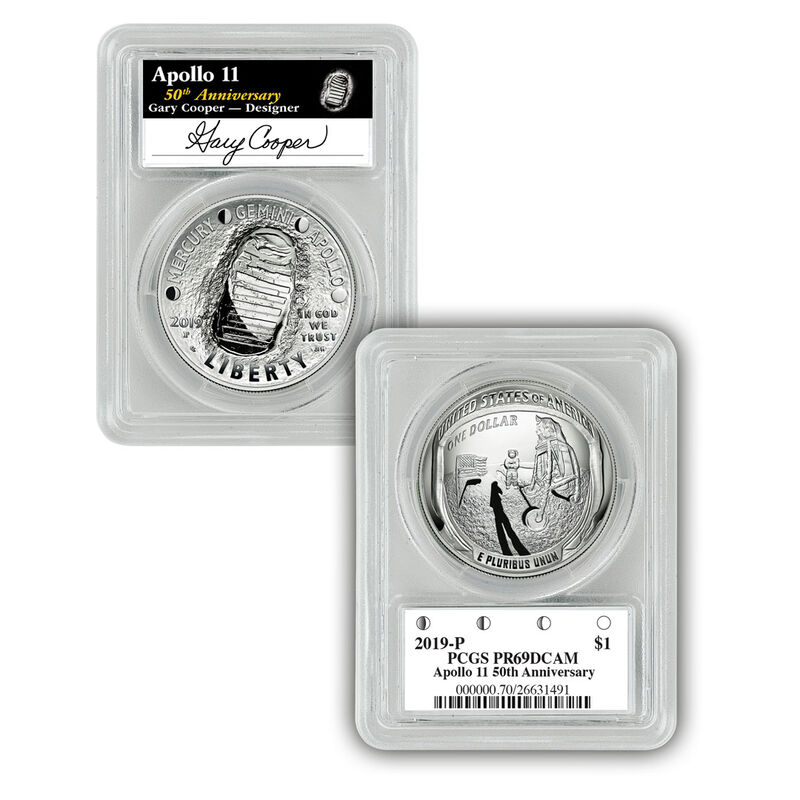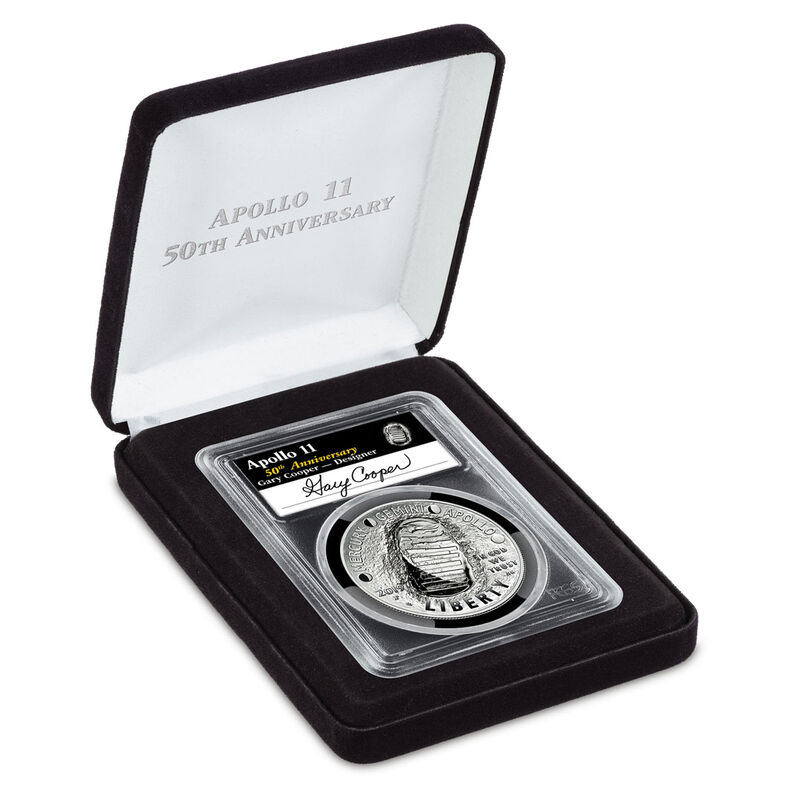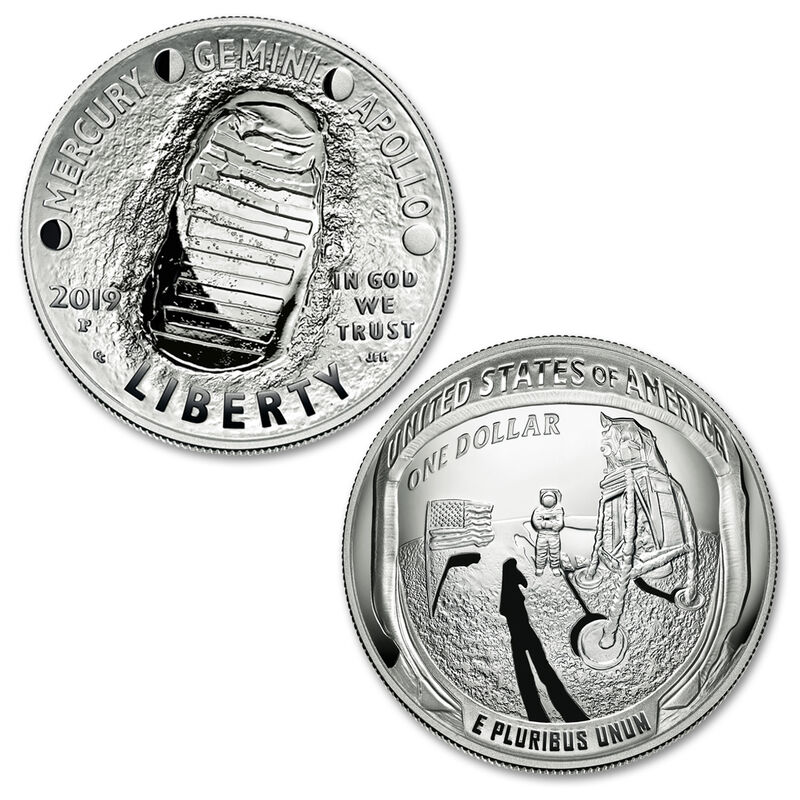 On July 20, 1969, Apollo 11 astronaut Neil Armstrong became the first person to walk on the Moon. As he stepped onto the lunar surface, he uttered the immortal words, "That's one small step for man, one giant leap for mankind." It was one of the greatest events in history… and to celebrate its 50th anniversary, the U.S. Mint issued a limited-edition 99.9% silver curved Silver Dollar.This is only the second time in history that the U.S. Mint has produced curved coins and the first time one was produced in 99.9% pure silver. Now, you can acquire this numismatic first in the incredible quality, a Danbury Mint exclusive edition certified as near-perfect PR69 by PCGS, and bearing a special label hand-signed by the coin's designer, sculptor Gary Cooper.The coin you receive will:
Be graded as flawless PR69 quality by PCGS, one of the most trusted coin-grading services in the industry.
Be sonically sealed in a crystal-clear protective holder that allows you to examine both sides without fear of damage from dust, dirt or fingerprints.
Be enhanced by a Certificate of Authenticity attesting to the genuineness of your coin and hand-signed label, along with a Collector Card that recounts the fascinating story of Apollo 11 and includes details about the design. The PCGS label, sealed within the holder, is personally signed by Cooper exclusively for Danbury Mint.
Depict a footprint left on the lunar surface on the concave front, symbolising Armstrong's historic first step on the Moon; the convex back features fellow astronaut Buzz Aldrin's helmet with the reflection of the U.S. flag, the lunar lander spacecraft and Armstrong himself. The curved coin suggests the curve of Aldrin's helmet, creating a stunning three-dimensional work of art.
Arrive in a handsome faux-leather display case that measures 4½ x 3¾ x 1½.