The American Eagle Precious Metal Collection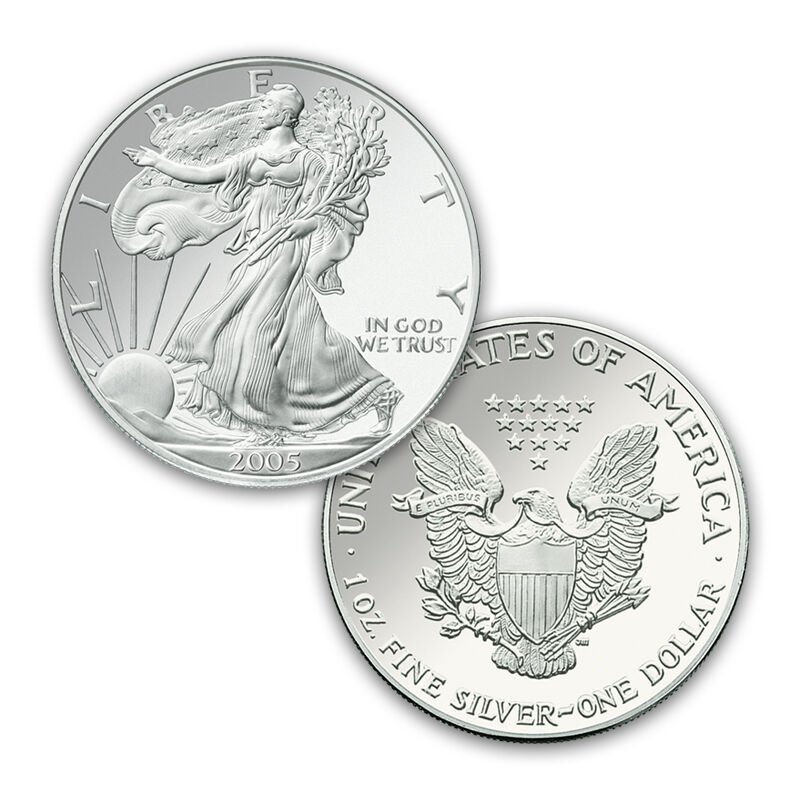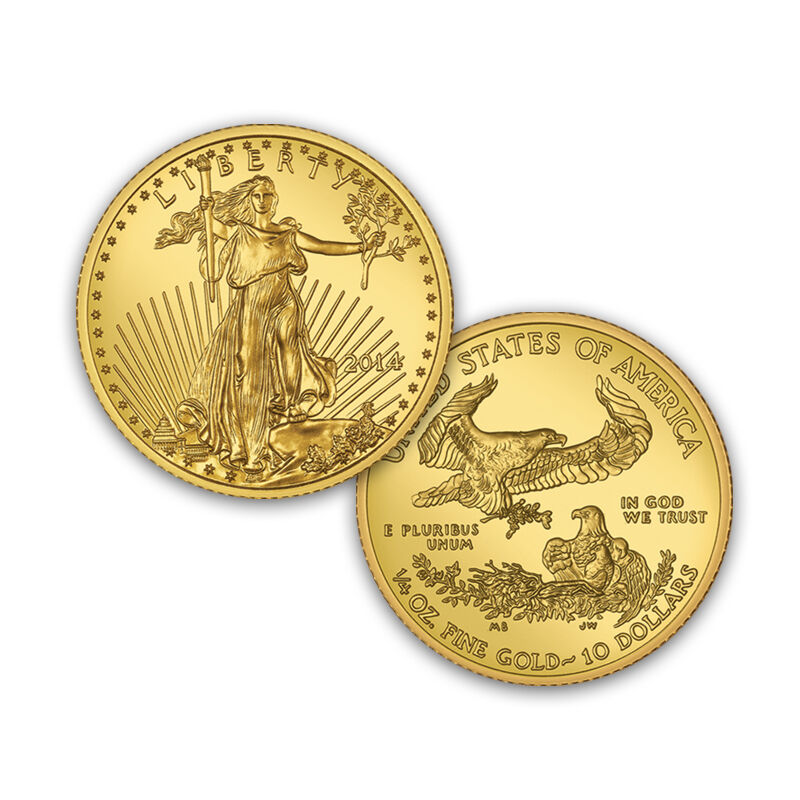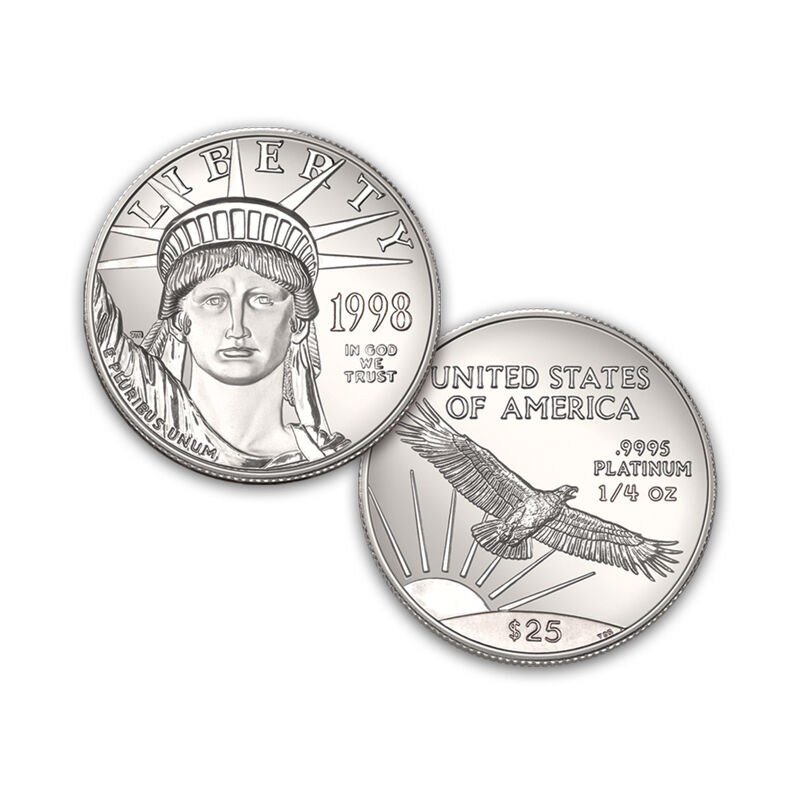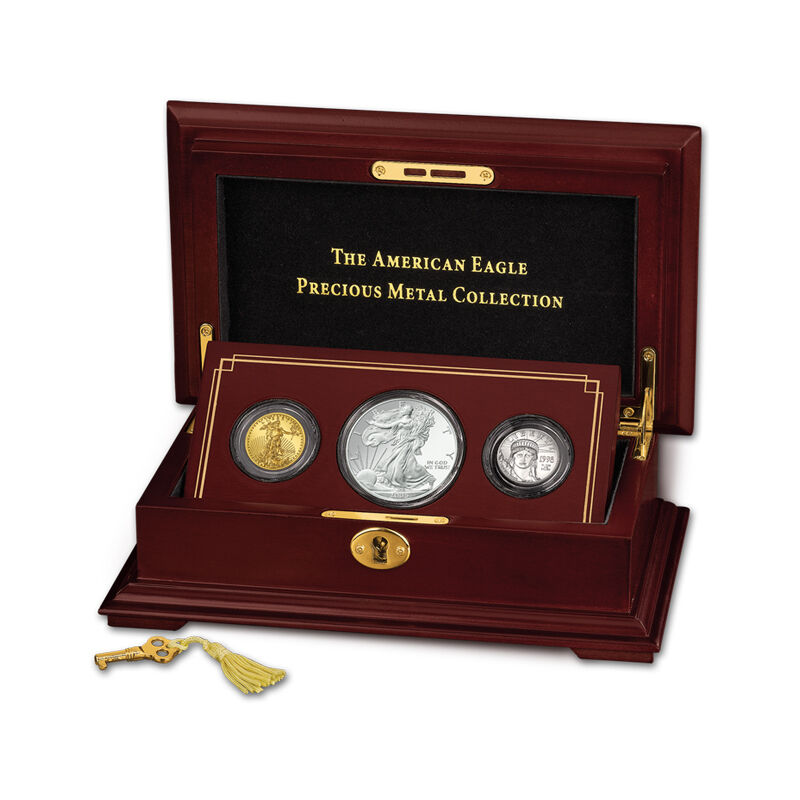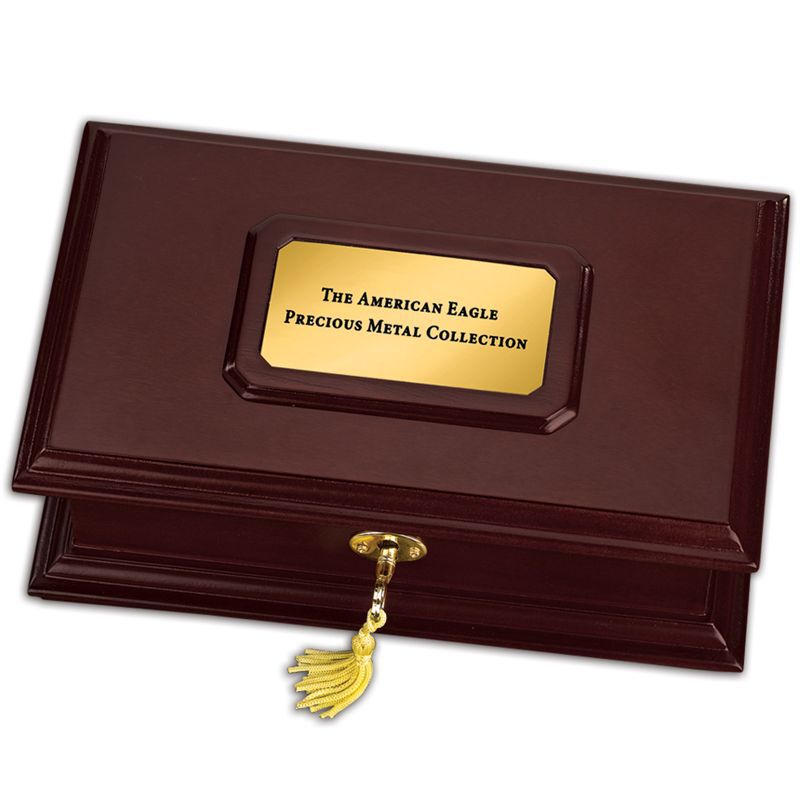 From ancient times, precious metals have served mankind as symbols of wealth, security and social status. However, you don't have to be a titan of industry or a crown prince to own some of the world's most precious metals, now that Danbury Mint is offering this remarkable collection of U.S. government-backed bullion coins. This strikingly bold and beautiful reminder of the enduring value of silver, gold and platinum brings you three stunning bullion coins composed of three of the world's most treasured metals.You will receive three precious-metal bullion coins:
The $25 Platinum Bullion Coin is composed of 99.9% pure platinum and features inspiring designs by John M. Mercanti and Thomas D. Rogers.
First minted in 1986, the $10 Gold Bullion Coin was the first modern bullion coin to be minted in the United States.
Featuring Adolph Weinman's 1916 'Walking Liberty' design, the $1 Silver Bullion Coin is struck in one troy ounce of 99.9% pure silver.
Worth many times more than face value, with their weight, purity and precious-metal contents stamped on the backs and guaranteed by the U.S. government, each coin is presented in pristine, uncirculated condition and encapsulated for its protection. The collection comes housed in a handsome wooden display case, complete with a Certificate of Authenticity detailing fascinating information on each coin.