The Achievements in Space Coin Collection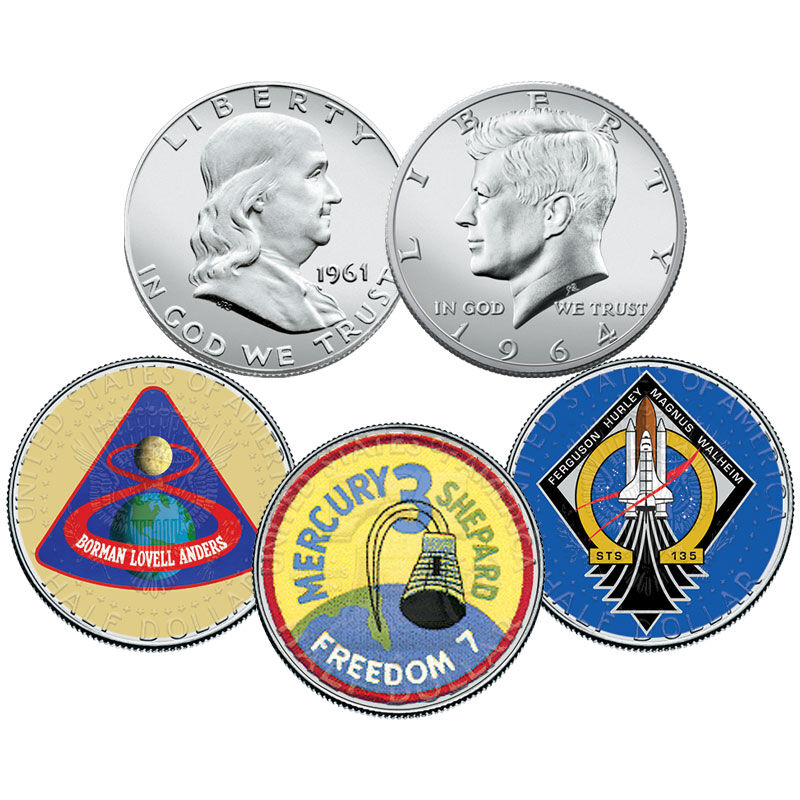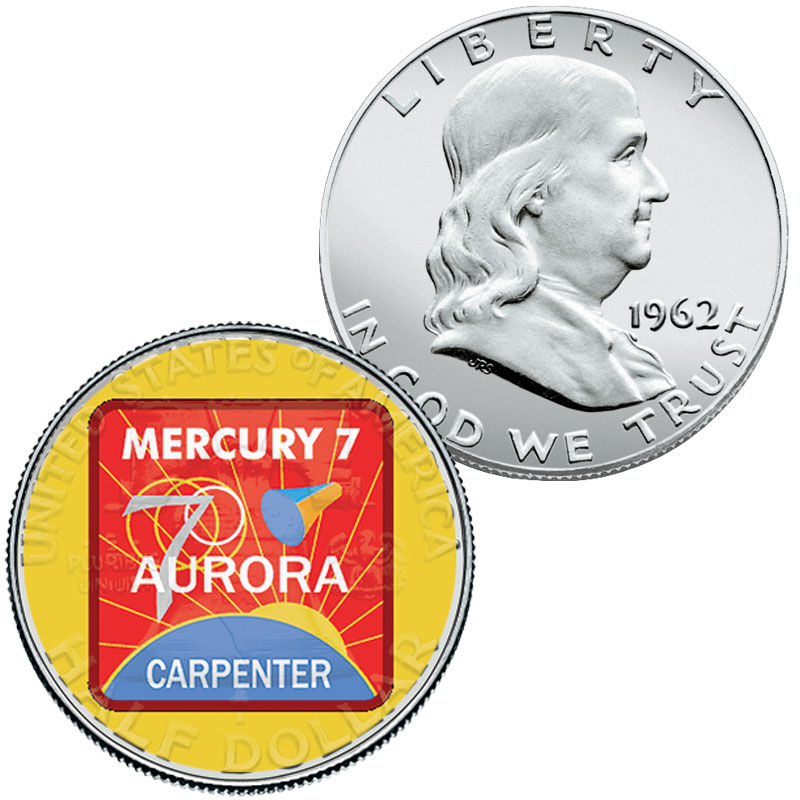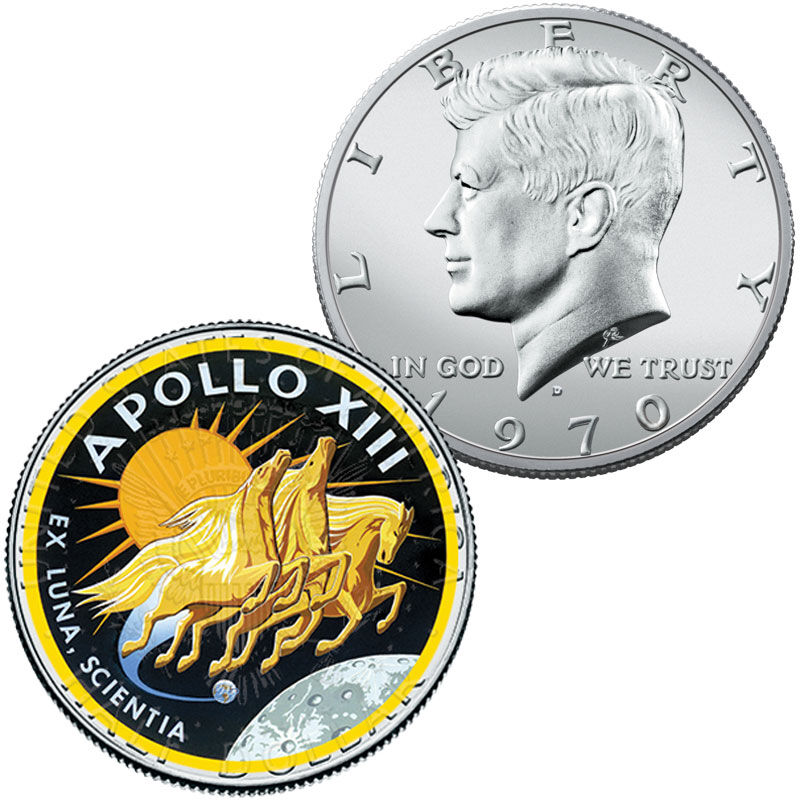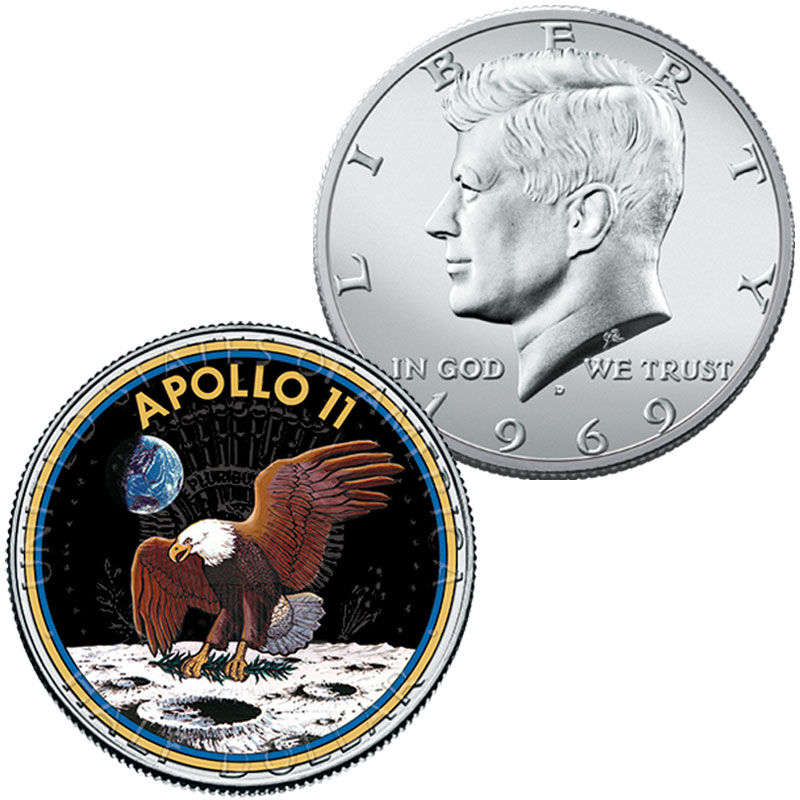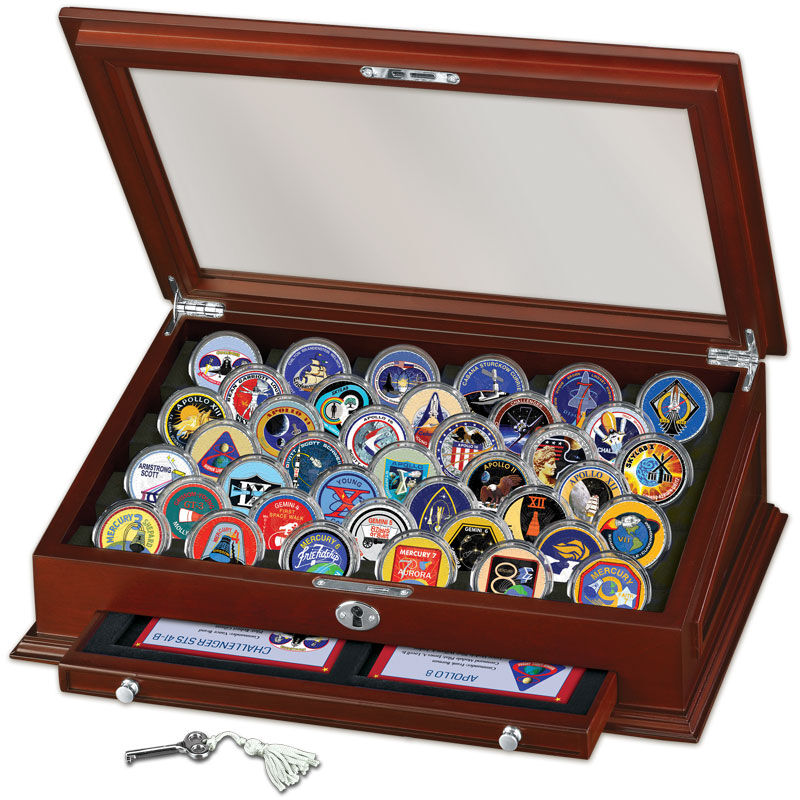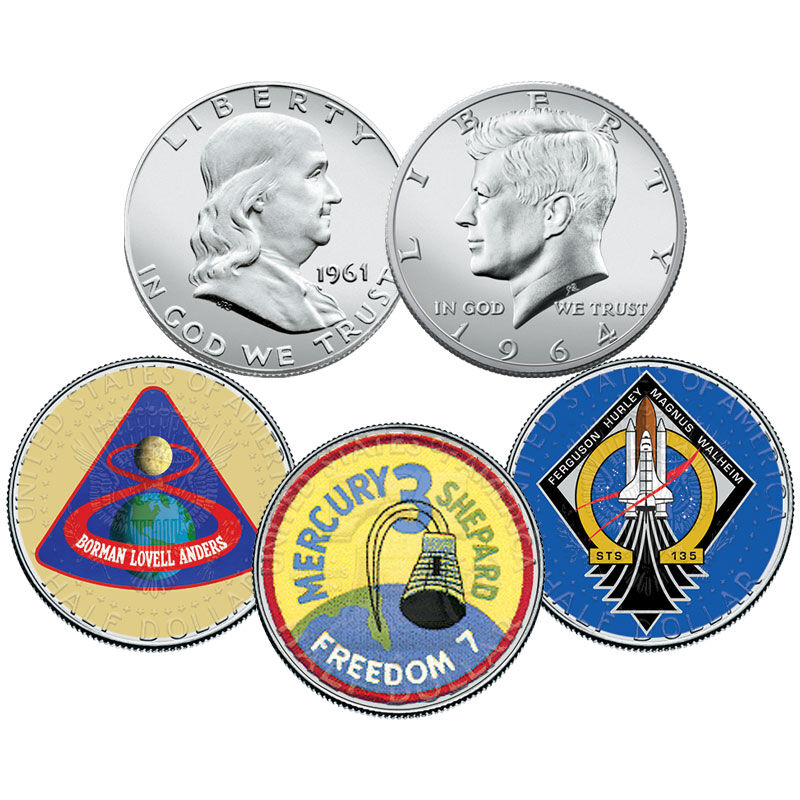 In stock. Ships in 3-4 business days.
£19.95
per coin
You will receive one coin initially, followed by two coins every other month until you have completed your collection.
One of the greatest events in history took place on July 20, 1969, when Apollo 11 astronaut Neil Armstrong became the first person to walk on the moon. A half-century later, Danbury Mint is proud to offer a unique treasury of Franklin and Kennedy Half-Dollars, beautifully enhanced to create a comprehensive history of America's manned space programme, and each issued in the same year as the mission it commemorates.Included are:
A magnificent collection of 6 Franklin and 33 Kennedy Half-Dollars, including many struck in silver, each enhanced with official NASA mission patch artwork.
Colourised coins honouring every Mercury, Gemini, Apollo and Skylab mission, plus important Space Shuttle missions.
Fact-filled Collector Cards that accompany each coin and provide fascinating information about the historic NASA mission featured. The collection also includes a Display Chest and Collector's Guide, yours at no extra charge.
With the official NASA mission patch of the featured mission assuring each coin's exclusive status,
The Achievements in Space Coin Collection
forms a collectable of meaning, beauty and importance. Each colourised Franklin and Kennedy half-dollar is protected in a crystal-clear holder that makes it safe to examine without fear of damage to the historic image.The glass-topped wooden Display Chest and Collector's Guide, which provides intriguing information about your collection, will be sent
free of charge
with your third shipment.