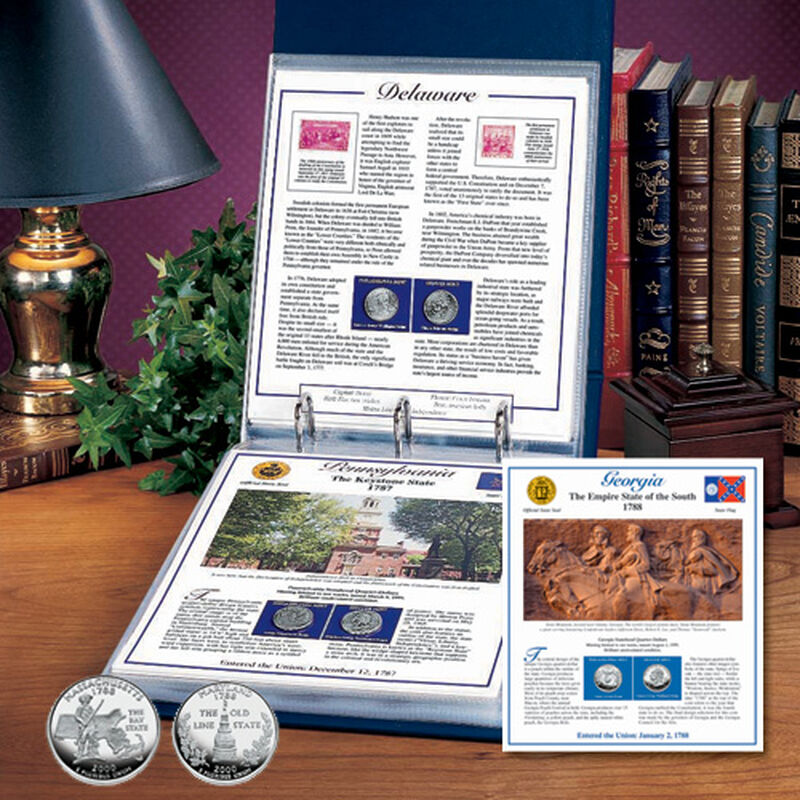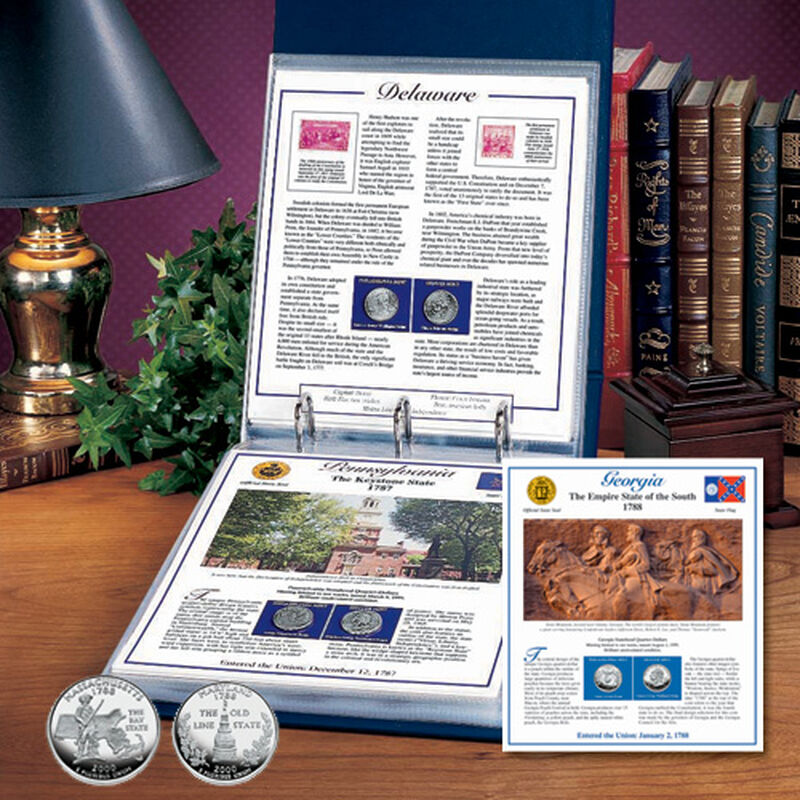 The historic original U.S. State Quarters mounted on deluxe Panels and paired with mint-condition U.S. postage stamps. Long out of production, this was the series that started a coin-collecting craze in America. Learn about all fifty U.S. states, plus Washington, D.C. and the five U.S. territories with illuminating narrative and colourful photography. Also included with your purchase at no additional charge are two Collector's albums to safely store your Panels.
Show Less
Show More
In stock. Ships in 3-4 business days.
£19.90
per shipment of two coins
You will receive two coins every month.
The most ambitious coin series ever issued by the United States! It features an astonishing 56 different commemorative designs in honour of each state and U.S. territory's unique heritage! To display and enhance this historic coin series, a special set of Collector Panels is being issued by the Postal Commemorative Society. Each Panel bears two uncirculated quarter-dollar coins, up to three historic U.S. stamps, colourful photography and illuminating narrative. You will receive two Collector's Albums at no additional charge.