Statehood Innovation Dollar Panel Collection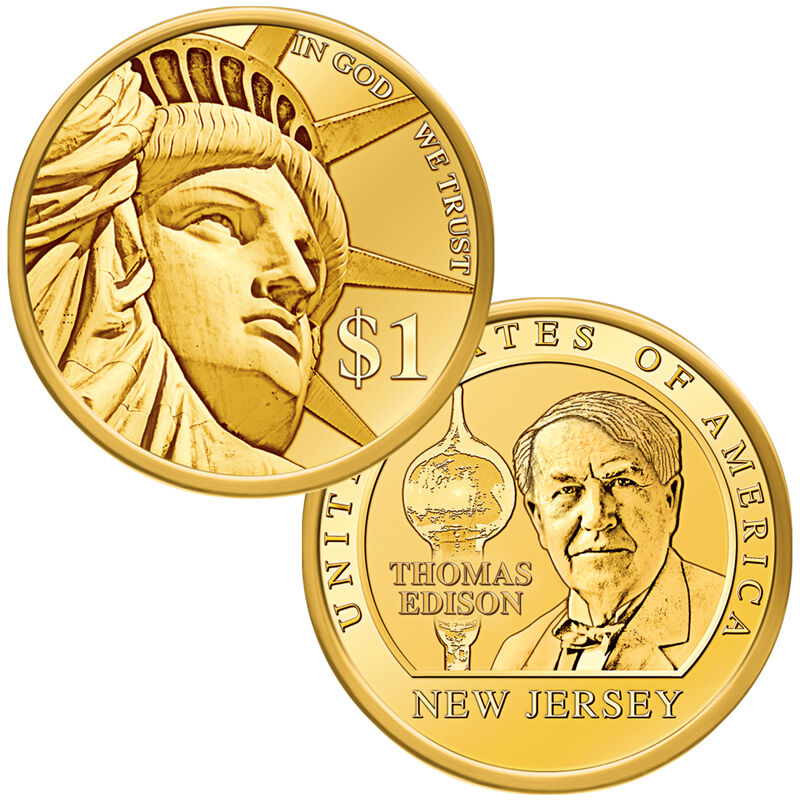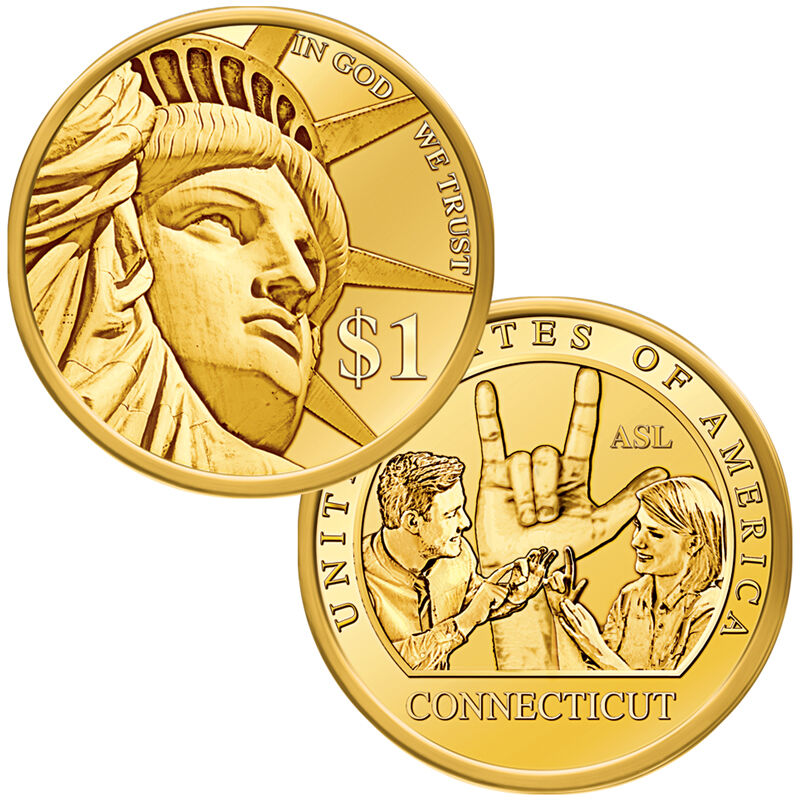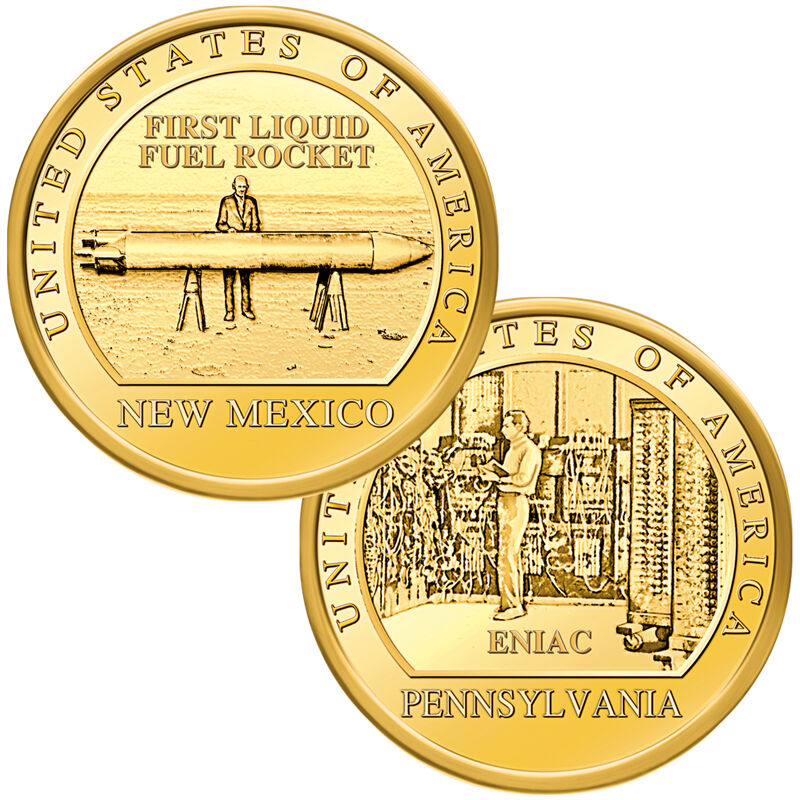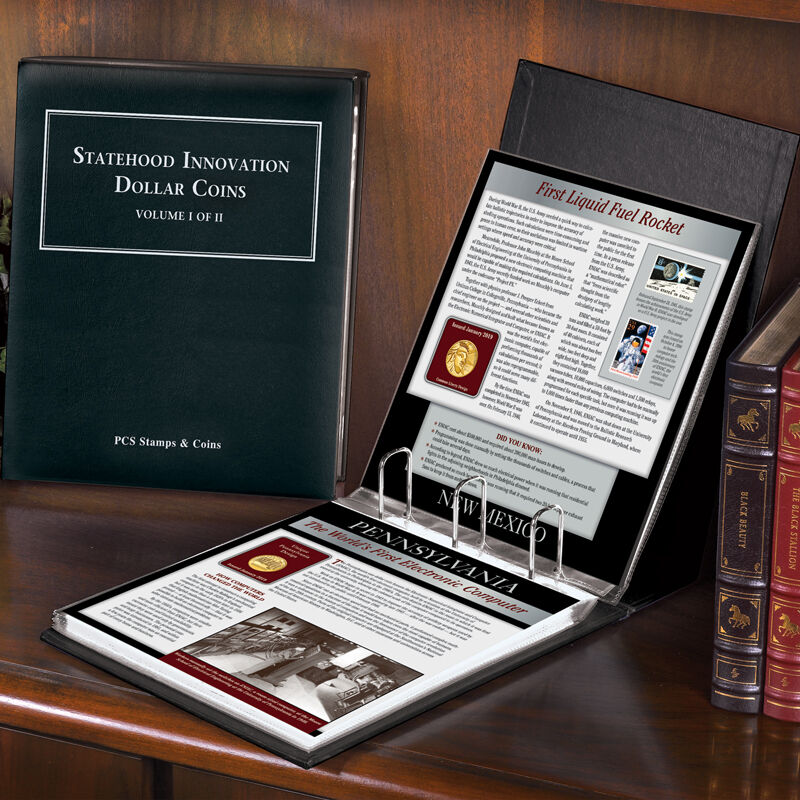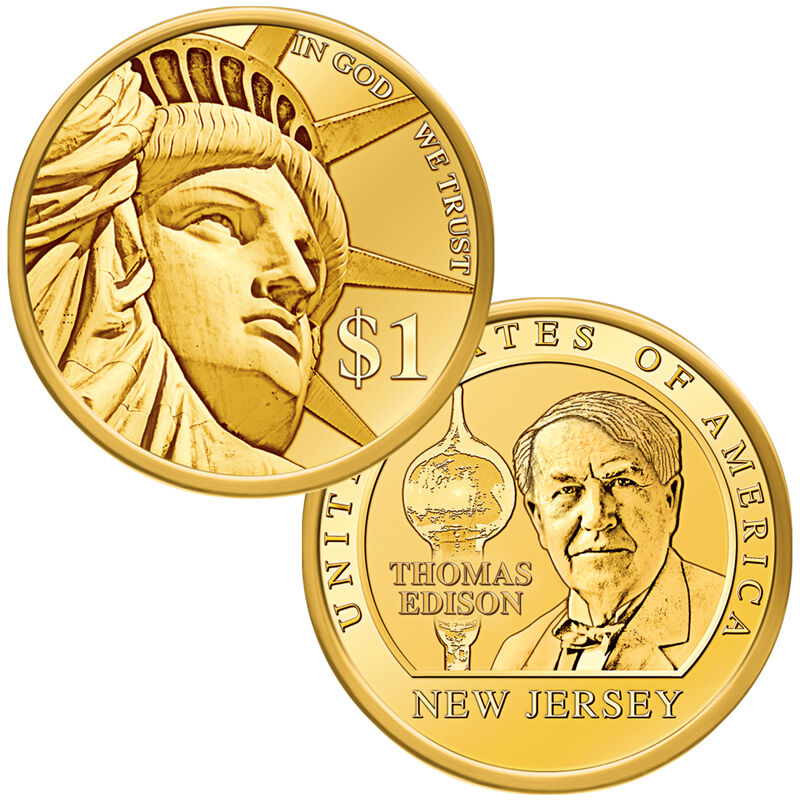 This is your chance to own the first state dollar collection in U.S. history, presented in exclusive Collector Panels. The collection features a Panel from each U.S. state as well as Washington, D.C. and the five U.S. territories. Each coin design pays tribute to as significant innovation, innovator or group of innovators from that state or territory. All the coins will be in uncirculated condition. With your subscription you are also entitled to a deluxe album to keep your Panels at no additional charge!
Show Less
Show More
In stock. Ships in 3-4 business days.
£19.95
per panel
You will receive one panel every three months.
The U.S. Congress has passed legislation calling for remarkable new coinage:
golden dollars
designed to honour American
innovation
from each state and territory. Each will feature a dramatic likeness of the Statue of Liberty on the front and a
unique image
that pays tribute to a significant innovation, innovator or group of innovators from the state on the back.Issued in the order the states joined the Union, followed by D.C. and the territories, each will be minted for a
limited time
only and
not released in general circulation
. A special set of
Collector Panels
bearing these magnificent coins is being issued by Danbury Mint (a private agency not affiliated with the U.S. Mint), each featuring an "American Innovation" dollar coin in
uncirculated condition
.Included are:
Up to two mint-condition U.S. stamps related to each featured state or subject, issued up to 75 years ago and most no longer available from the U.S. Postal Service.• Unique designs on the back of each coin that honour innovations, innovators or groups of innovators from each state.• Expertly written narrative and a vibrant image that detail the unique coin design and history of the honoured innovation or innovator.The collection also includes a Collector's Album, yours at no extra charge.
These uncirculated coins are inspected (but not professionally graded) to ensure they have no trace of wear. They may show contact marks and their surface may lack some lustre, though we strive to offer coins with good eye appeal based on feedback from our customers.