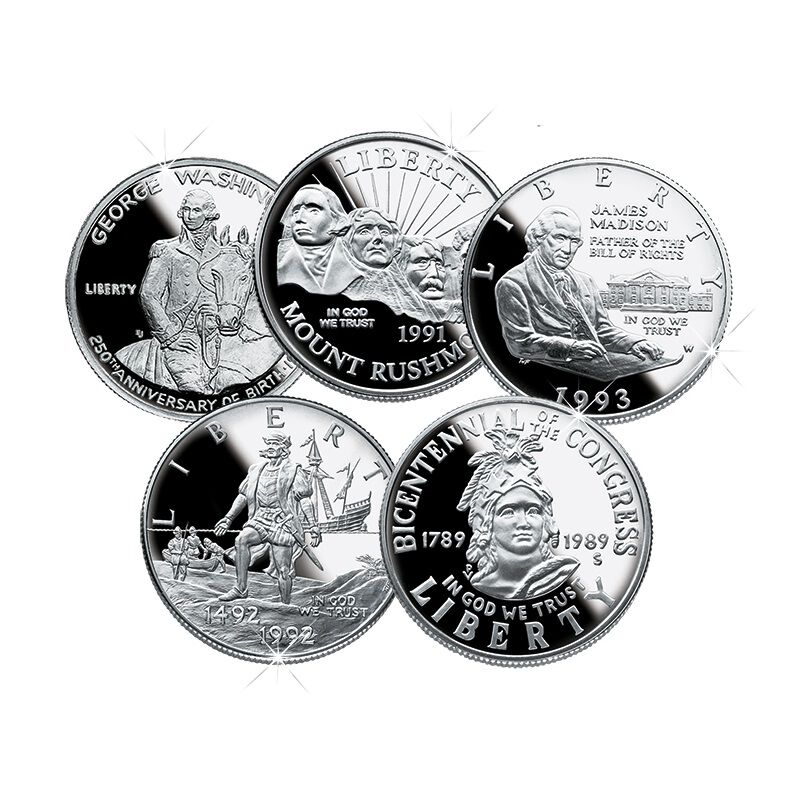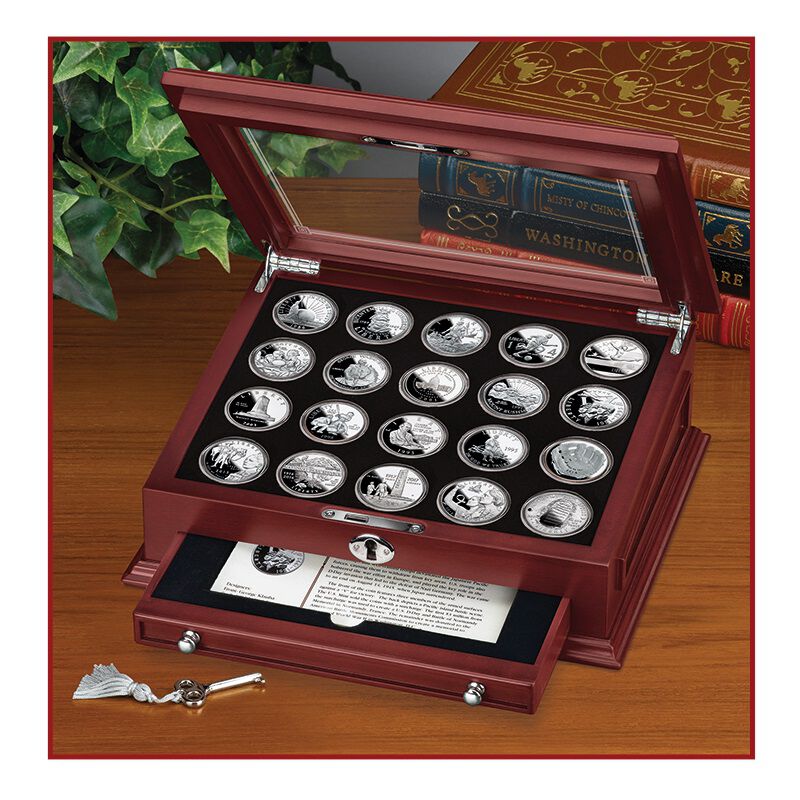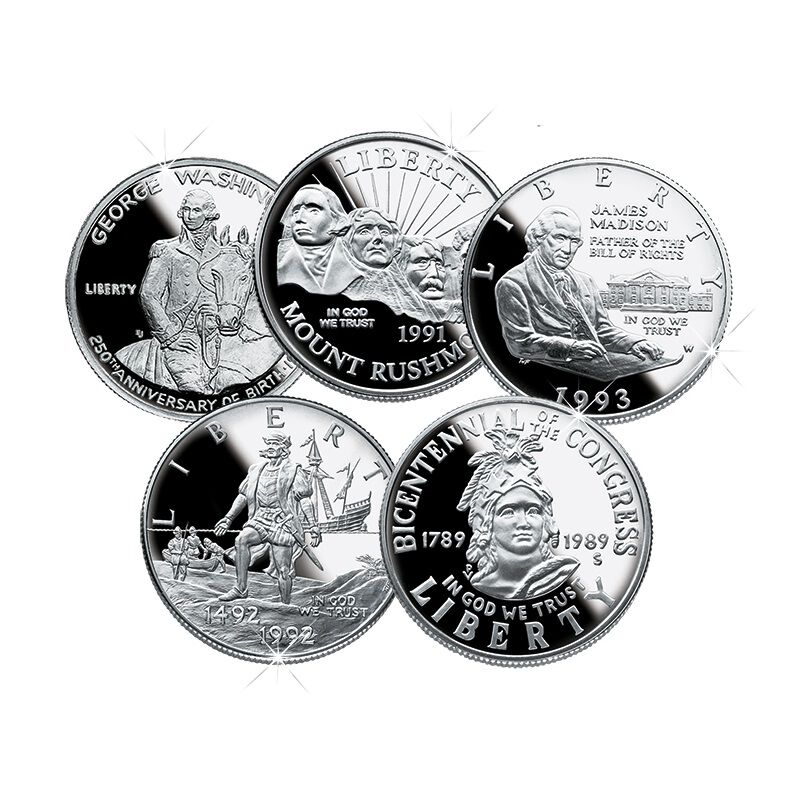 Popular since ancient times, commemorative coins are used to record important events, and have memorialised some of the greatest events in history. Highly valued by collectors, they are sold for many times their face value. Now, through this exclusive offer, you can own stunning authentic coins from every "modern" U.S. commemorative half-dollar issue in brilliant proof quality. No longer available from the U.S. Mint, some have been hidden in vaults for more than a decade.
This collection of commemorative half-dollars:
Features every modern issue, including the 90% silver inaugural coin and the first curved coin ever issued by the U.S. Mint.
Contains coins minted to Proof standards, issued in extremely limited quantities and authorised only by Congressional mandate.
Is protectively encapsulated to allow easy viewing, and to preserve its perfect condition for generations to come.
Is housed in a glass-topped Display Chest, yours at no additional charge with your third shipment.