Morgan & Peace Silver Dollars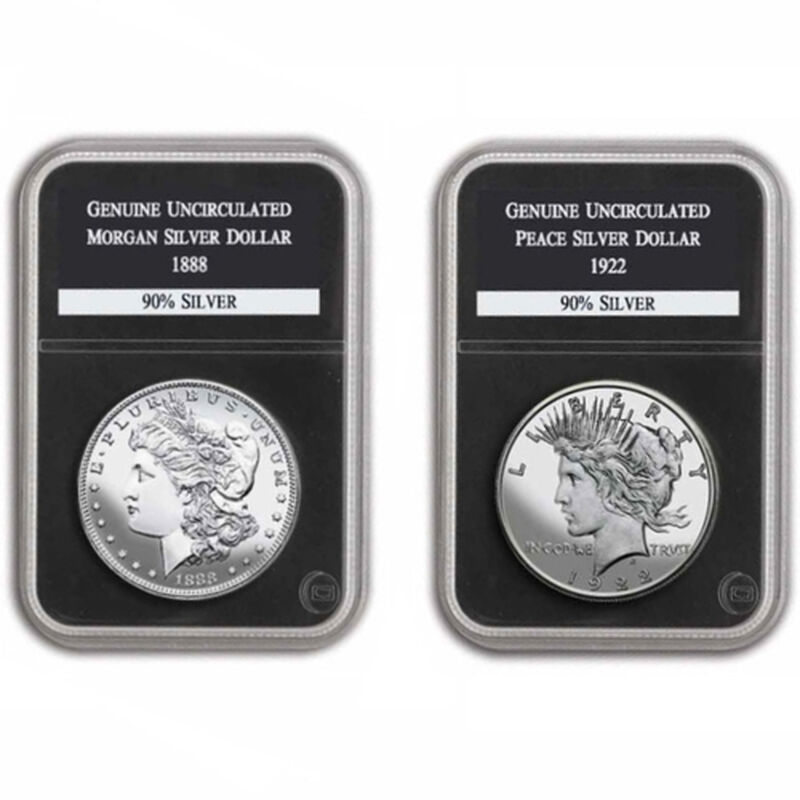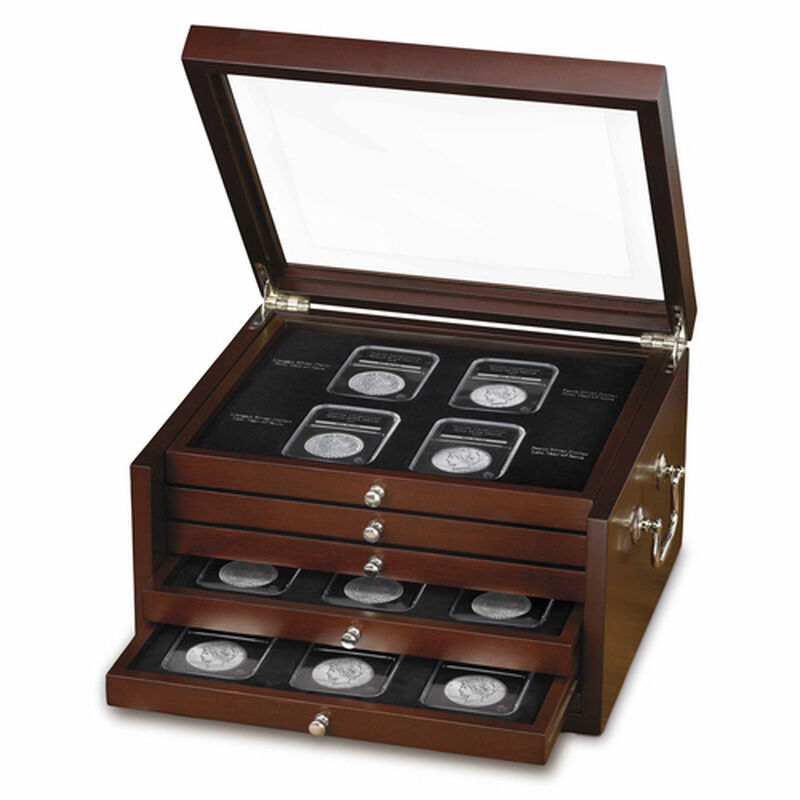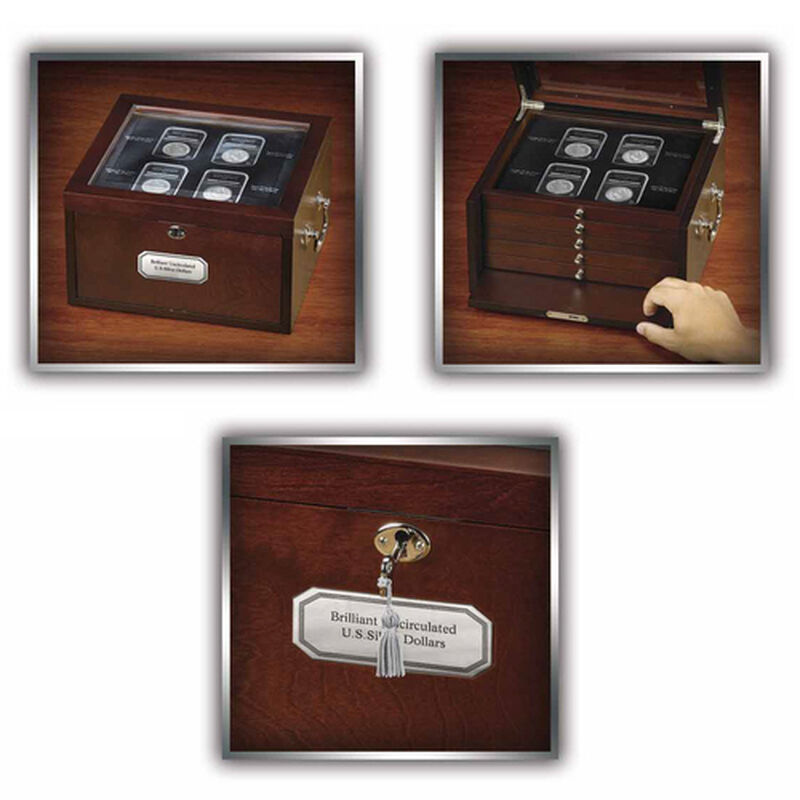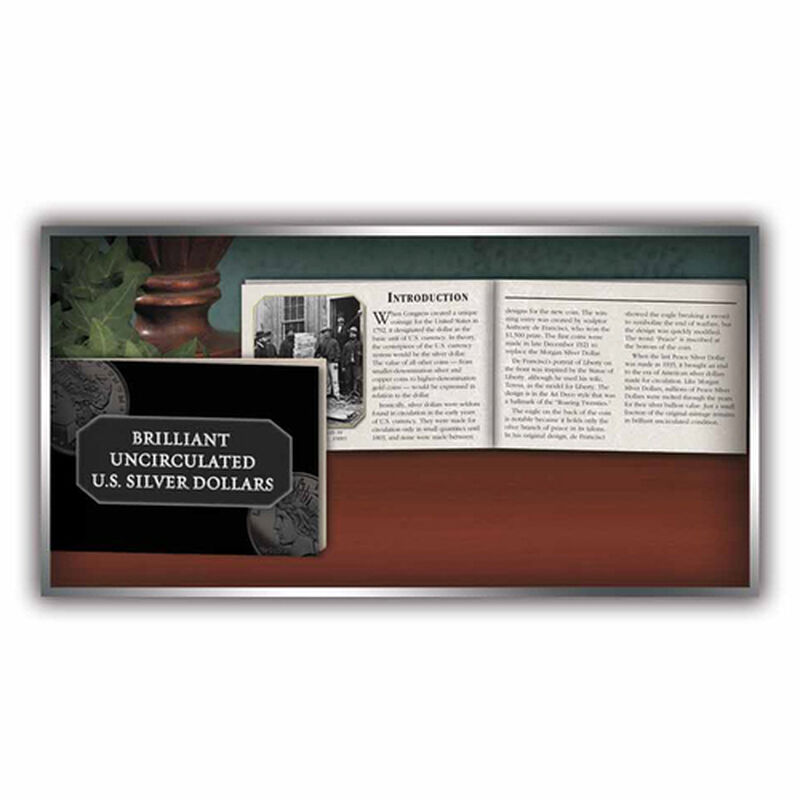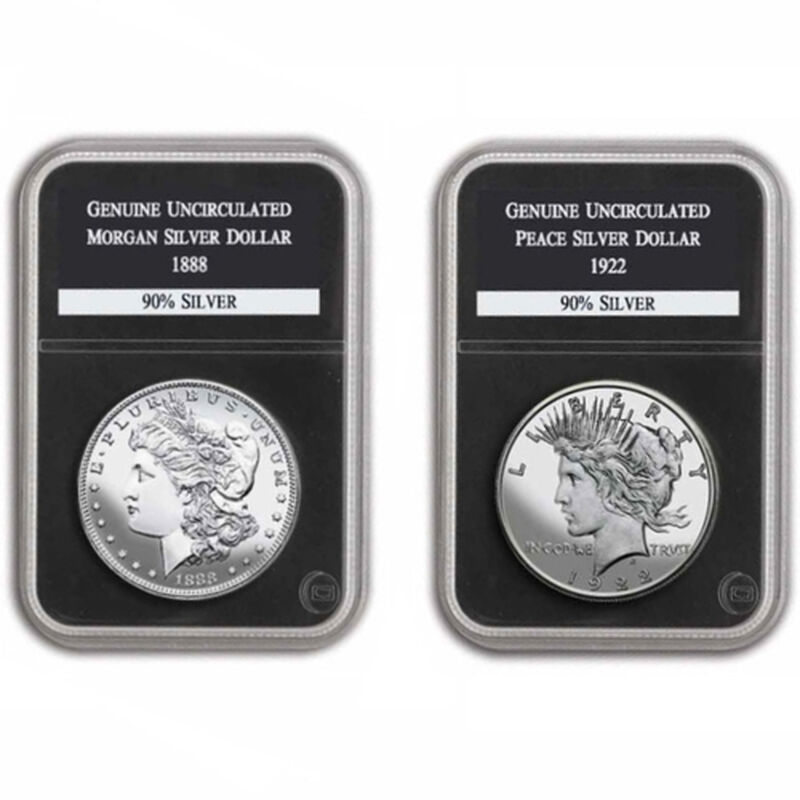 In stock. Ships in 3-4 business days.
£84.90
per coin
You will receive one coin every two months.
America's silver dollars hold a fascination for coin collectors – especially the magnificent "Morgan" silver dollars first struck nearly 140 years ago, and the dazzling "Peace" silver dollar "born" after the Great War.Now you can own this once-in-a-lifetime collection of 28 Morgan and Peace dollars. The coins are 90% silver, nearly two troy pounds of silver! Spanning seven decades, they even include the hard-to-find Morgan and Peace dollars from their first and last years of issue.Each classic coin is sealed in a case similar to those used by coin-grading companies and an impressive, lockable wooden display chest will be provided at no extra charge.