America's First Official Gold Coin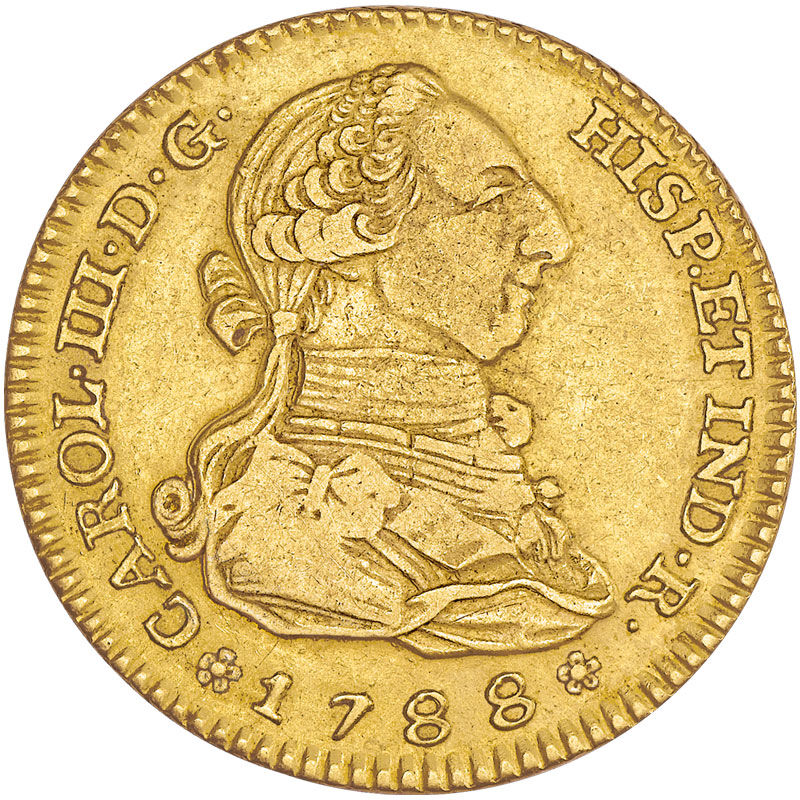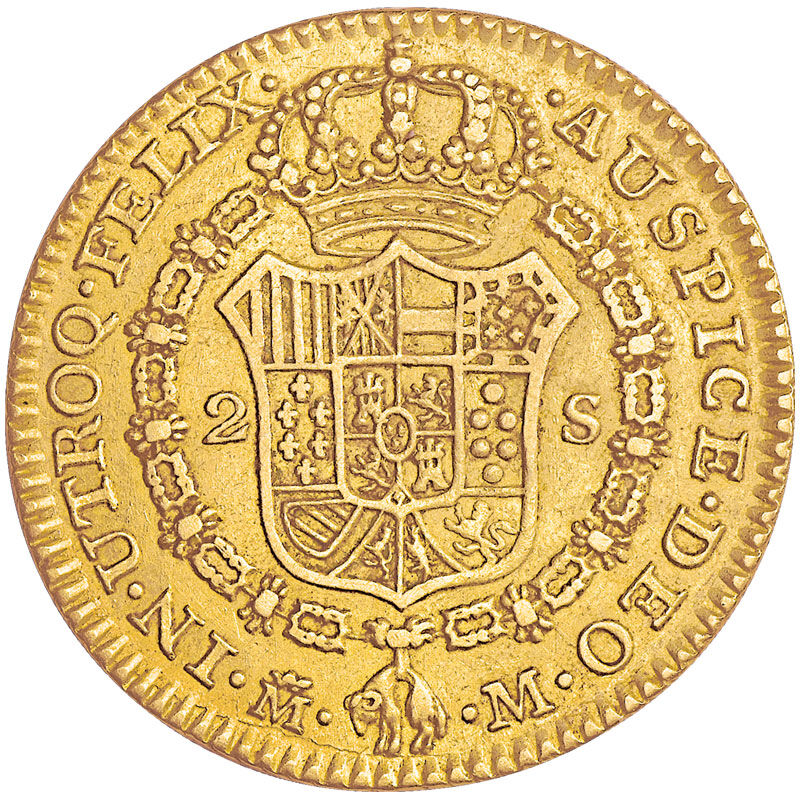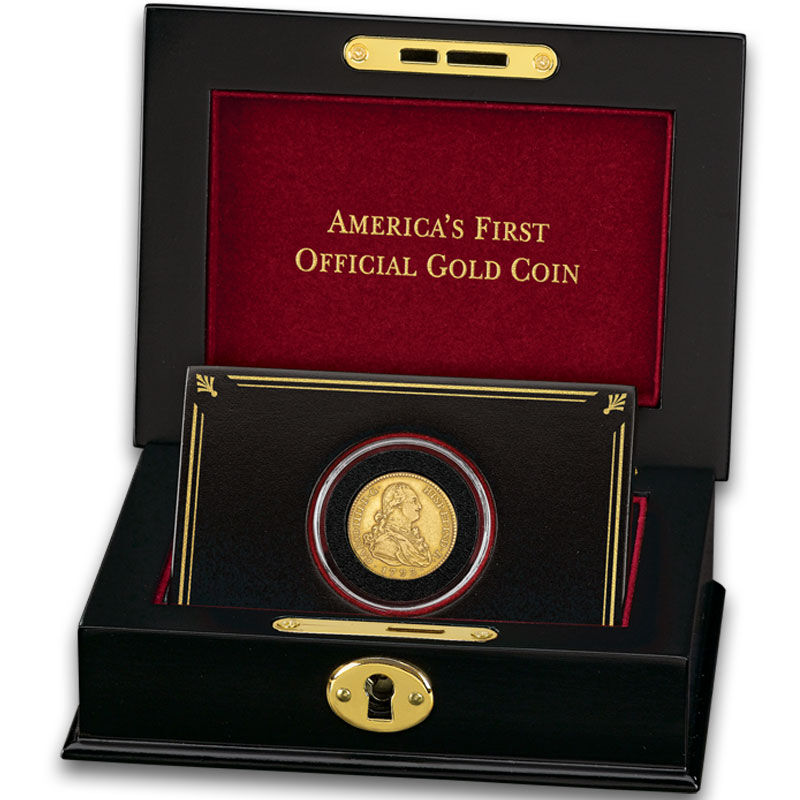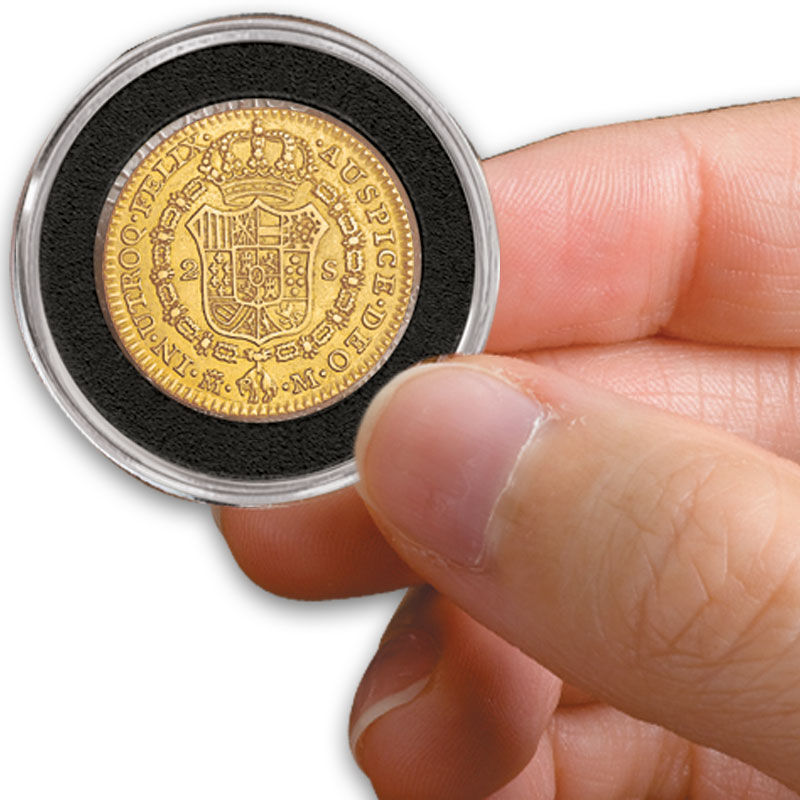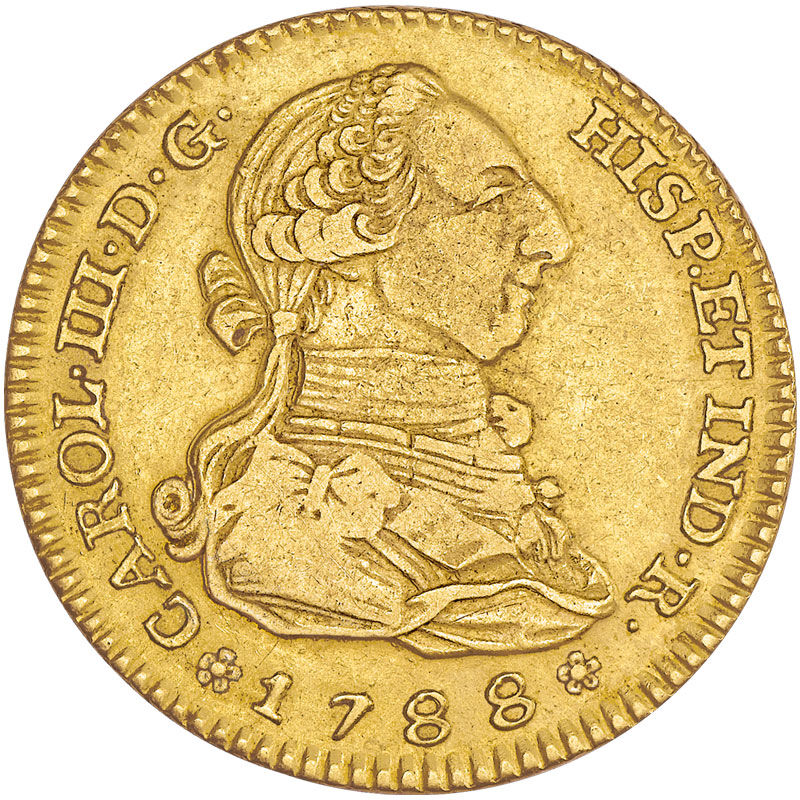 Long before the U.S. began minting its own currency, the Spanish 2-escudos coin was one of a handful officially authorised as legal tender in the newly-formed United States of America. It contained about a fifth of an ounce of gold and was beautifully struck on some of the earliest coin presses.This historic gold coin:
Will be dated 1833 or earlier.
Features a portrait of the reigning Spanish monarch on the front, and the crowned shield of the Spanish royal family on the back.
Is presented in gently circulated condition, protectively encapsulated and housed in a custom-crafted display chest.