A Century of U.S. Silver Coins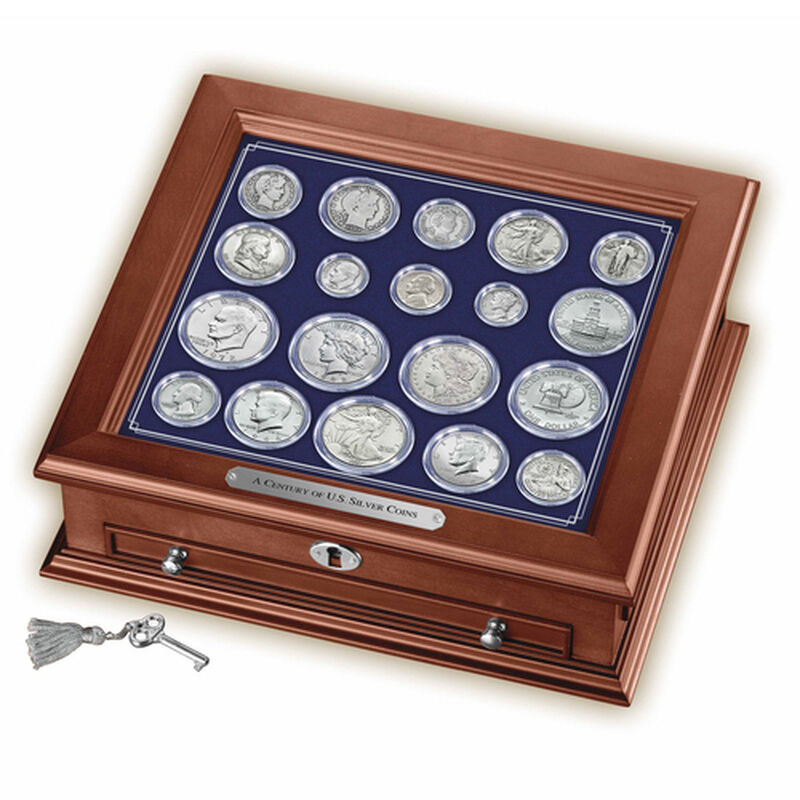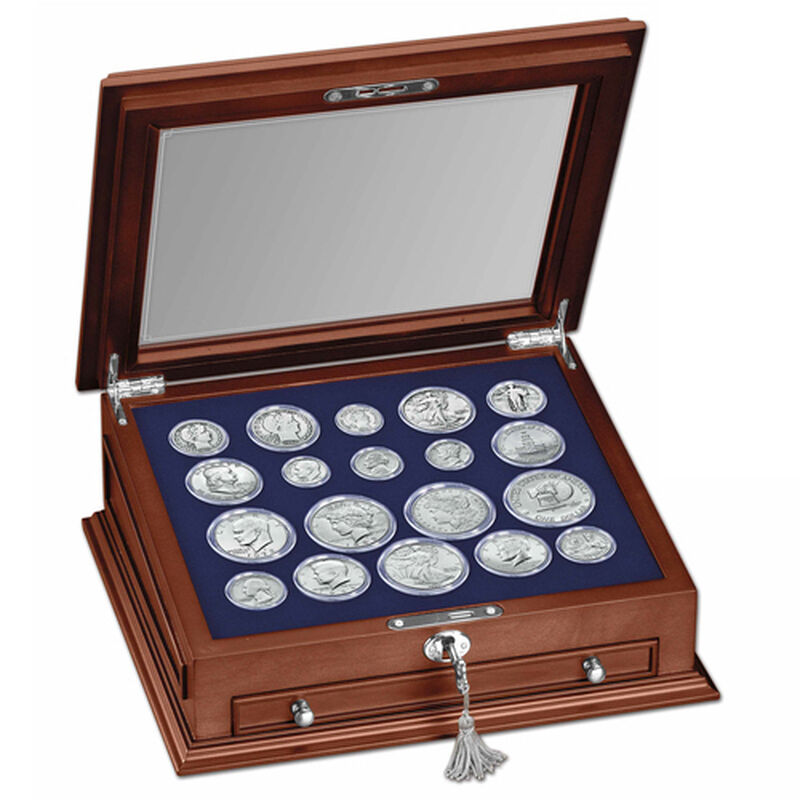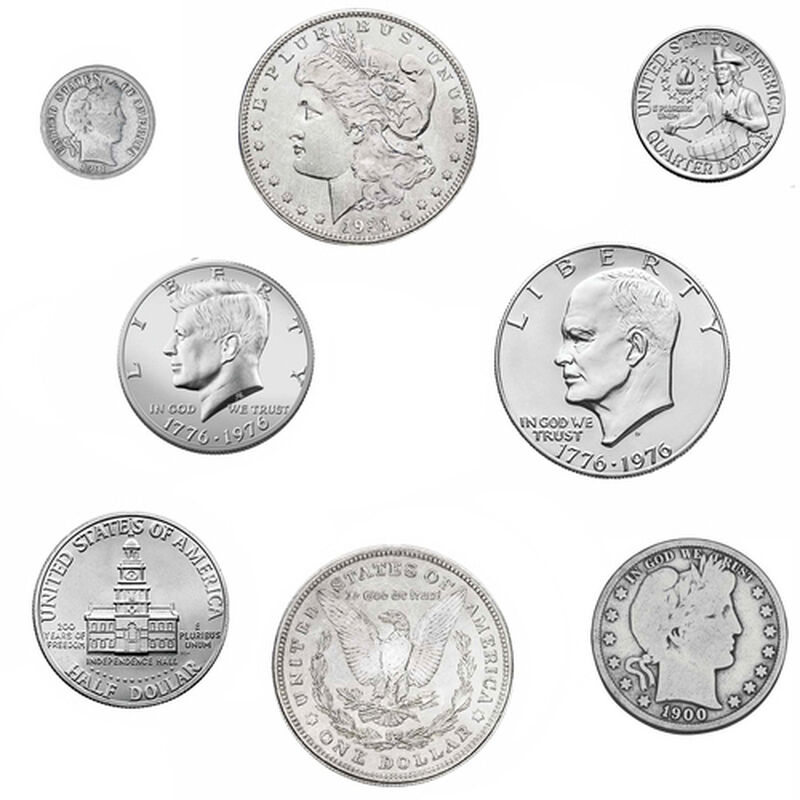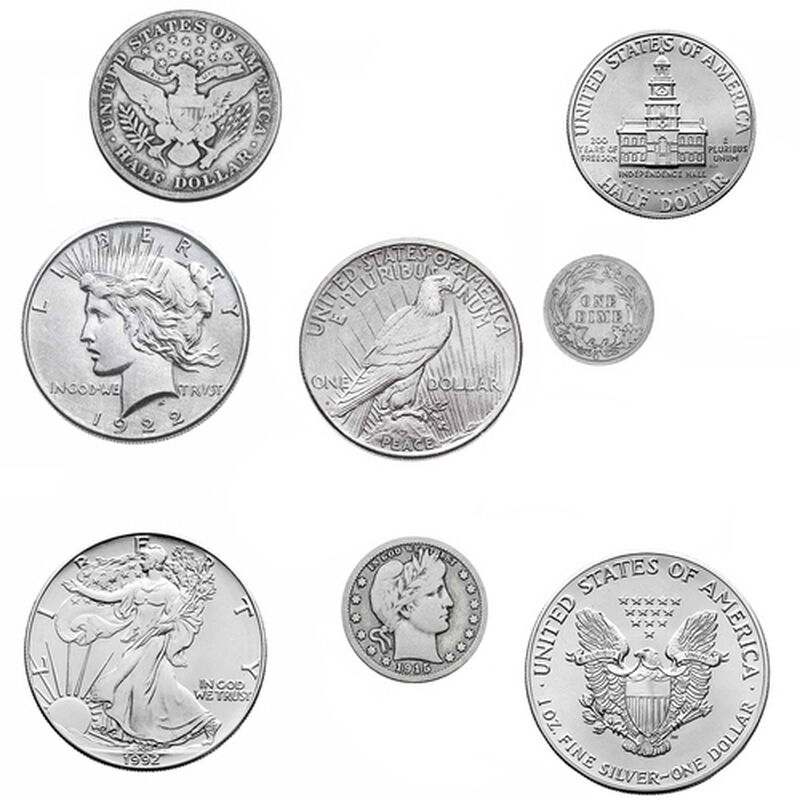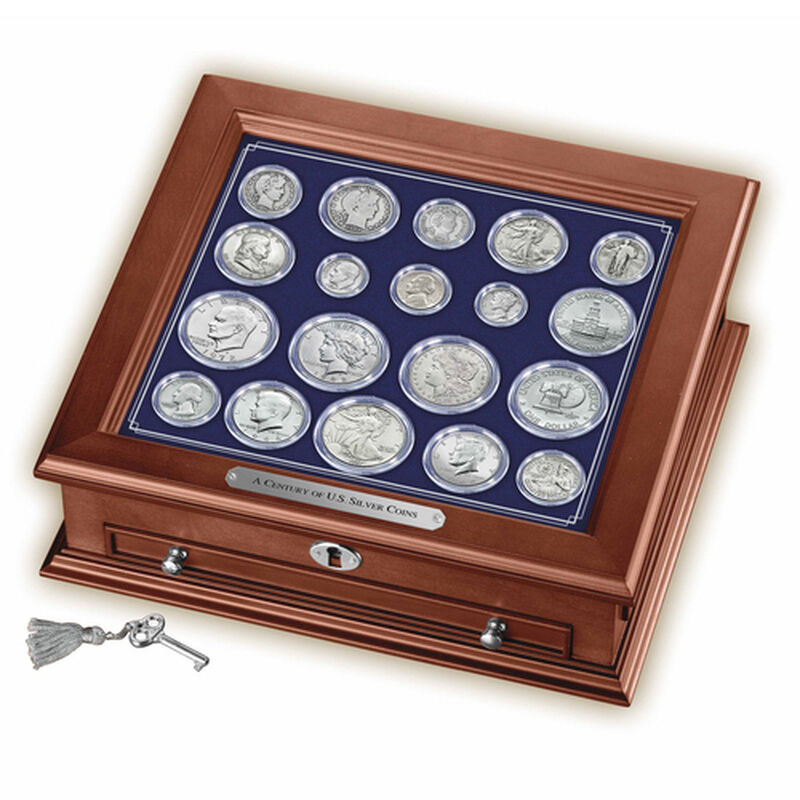 A 19 coin complete collection of all of the regular-issue silver coins struck by the U.S. Mint during the 20th century. Included are the three Barber silver coins last minted in 1916, the only 90% silver Kennedy half-dollar from 1964, and the King and Queen of American coinage, the Morgan and Peace dollar. Together your collection will contain nearly half a troy pound of solid silver. To proudly display this collection a wooden display is offered at no additional charge.
Show Less
Show More
In stock. Ships in 3-4 business days.
£29.95
per coin
You will receive one coin initially, followed by two coins every other month until you have completed your collection.
Since the early 1960s, silver has seen dramatic gains…forcing the U.S. Mint to abandon silver in all but a few special coins. Silver values reached record levels in recent years, creating a frenzy among collectors and investors who were eager to secure America's historic silver coins. Now is your chance to own a complete collection of all the regular-issue silver coins minted by the U.S. Mint during the twentieth century.Most of the coins in A Century of U.S. Silver Coins were struck more than half a century ago…and almost every coin features historic designs that are long gone from circulation. Included are the Morgan and Peace Silver Dollars, a 90% silver Kennedy Half-Dollar from the only year it was minted and three Barber silver coins, last minted in 1916. These are among the coins most cherished by collectors, but few people are ever able to own all these silver coins in a single collection.Each coin in this collection was struck in varying degrees of silver fineness, but together the collection contains nearly half a troy pound of solid silver. In uncertain economic times, silver coins are often melted for their precious-metal content, regardless of scarcity or historic importance… resulting in untold millions of treasured coins being lost forever. Meanwhile, the few remaining coins become scarcer with every passing year, making it ever more difficult to assemble a silver coin collection like this.Each coin in your collection will be safeguarded and proudly displayed in a clear capsule, in accordance with the high standard of protection to which premier coin companies adhere. You'll also receive a specially designed deluxe wooden display chest, complete with lock and key to protect and showcase your collection for years to come, as well as an expertly written Collector's Guide.Your first shipment of one silver coin will be followed by additional shipments of two coins every other month until you own the entire 19-coin collection. If you are not completely satisfied with your first shipment for any reason, return it and we'll buy it back for the price you paid. You may cancel whenever you like. Demand for the remaining silver coins in our vault is likely to exceed supply — and when the rarest coin is no longer available, this offer must end immediately. As a result, our limited supply is being offered on a strict first-come, first-served basis. This could be your last chance to own this complete collection — so order today, before it's too late!