"America the Beautiful" State Quarters Collection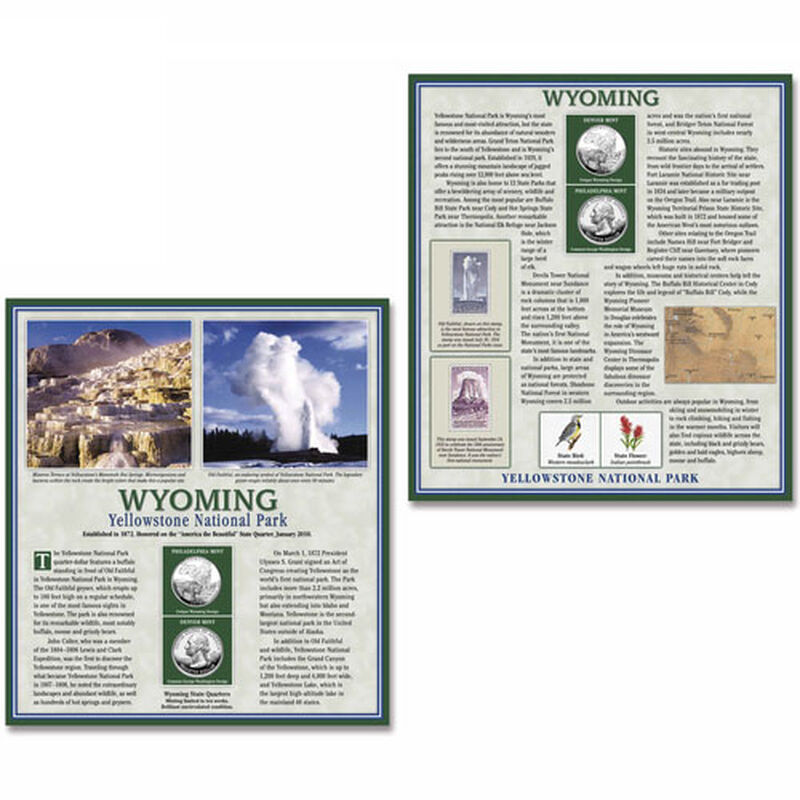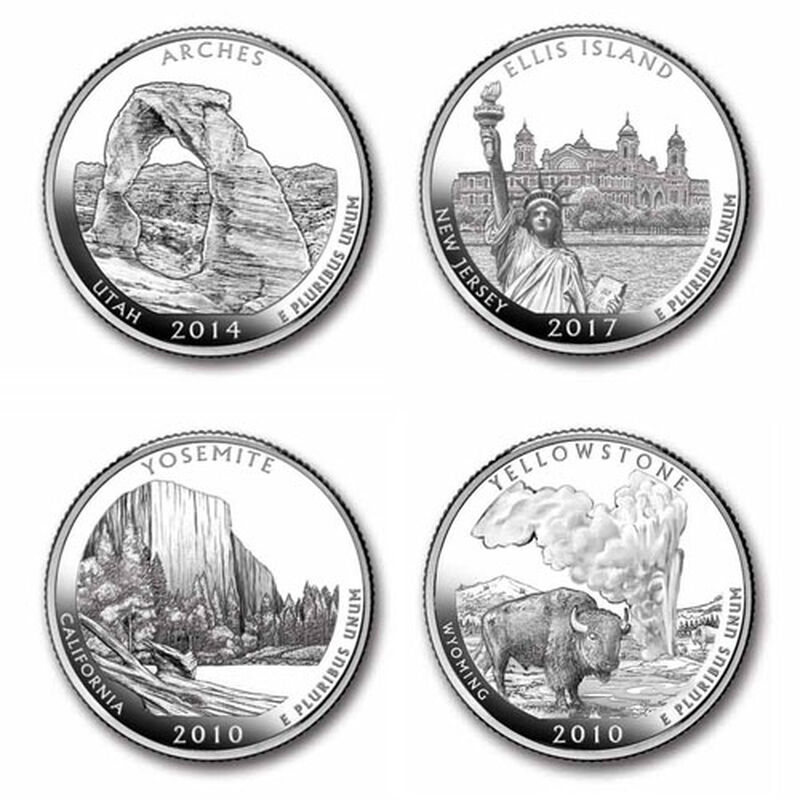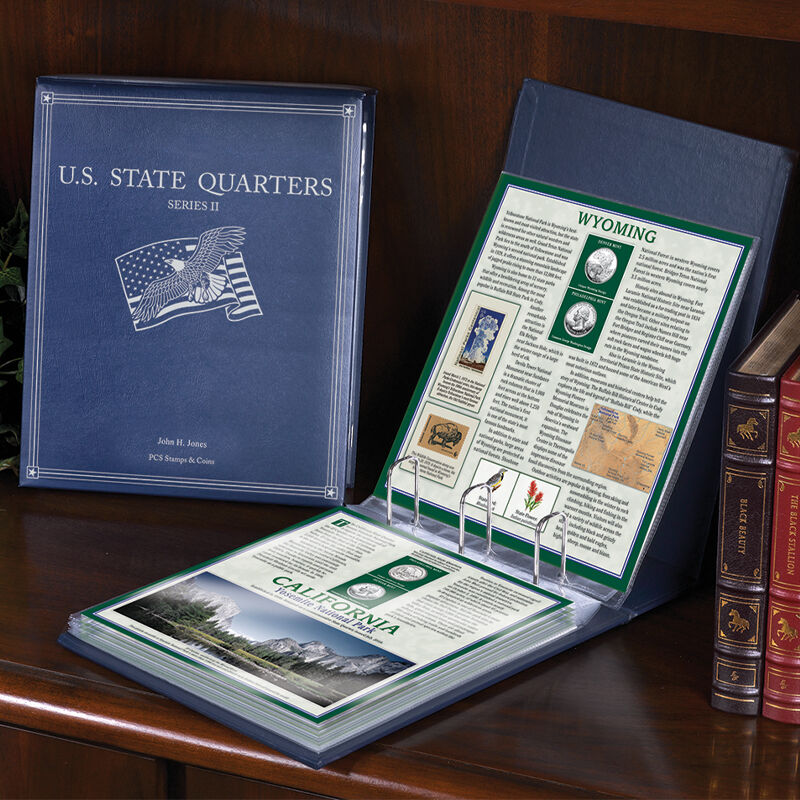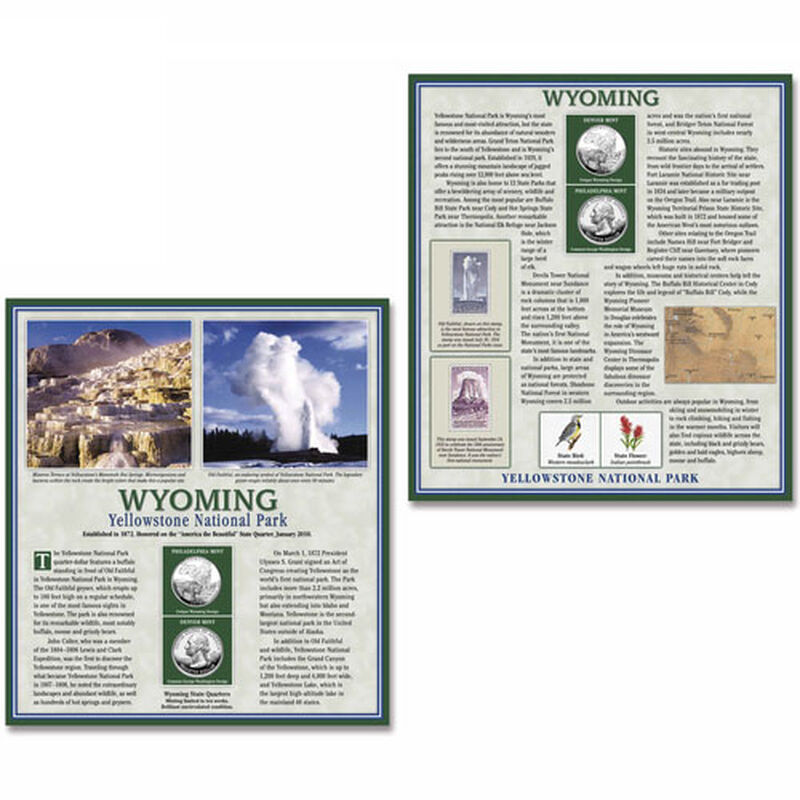 For the first time in American history, every state (plus the District of Columbia and the five U.S. territories) has chosen its most treasured site to be immortalised on official U.S. coinage. Each coin is being minted for just ten weeks and never again, no matter how great the demand. By reserving your collection today, you are guaranteed each coin in the brilliant, uncirculated condition that collectors demand. Despatch will be at the rate of two Panels every three months.
Show Less
Show More
In stock. Ships in 3-4 business days.
£25.90
per shipment of two panels
You will receive two panels every three months.
Each coin in this exceptional new series will be presented on a deluxe, private-issue Collector Panel, from our American sister company, PCS Stamps & Coins. Each
America the Beautiful State Quarters
Collector Panel will include:
Not one but TWO uncirculated coins from both issuing U.S. Mints, Philadelphia and Denver!
Stunning full-colour photography of each national treasure.
Vivid narrative to make each treasure come alive.
Complementary, historic U.S. stamps no longer available from the U.S. Post Office.
What's more, each subscriber will receive a deluxe Collector's Album at no additional charge.  The album will arrive with clear protective sleeves, so you can display your growing collection with pleasure and pride.
Actual size of panels is approx. 9 x 10.Actual size of coins is approx. 1 in diameter.