Edward VII Gold Sovereign and Half Sovereign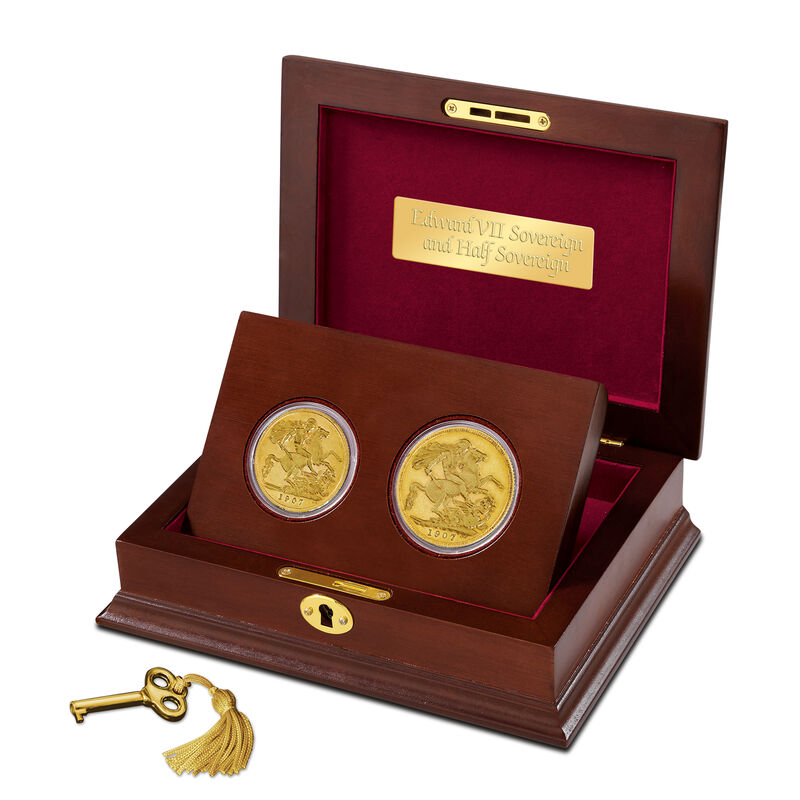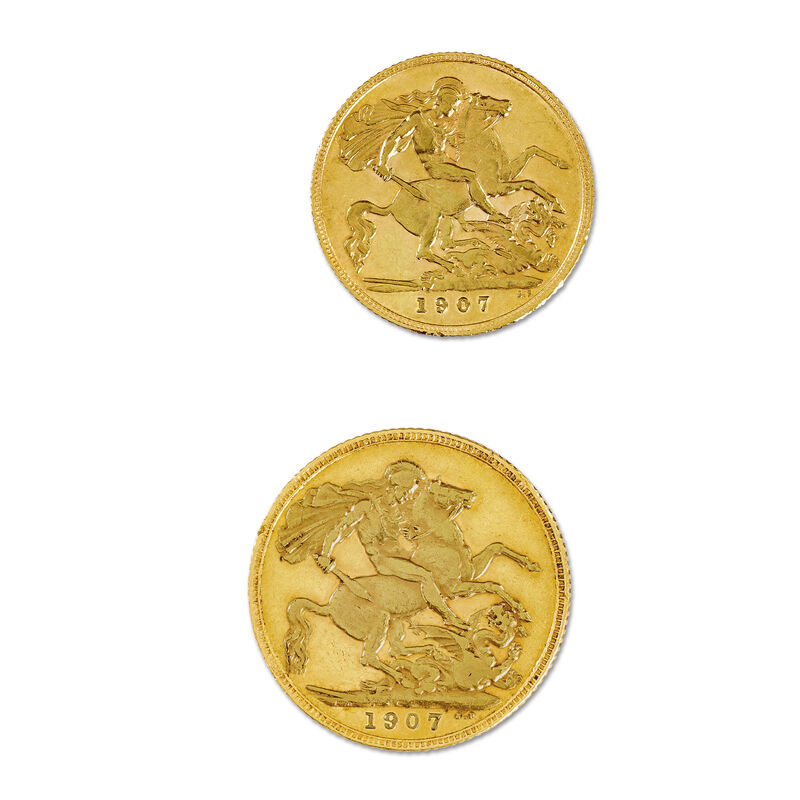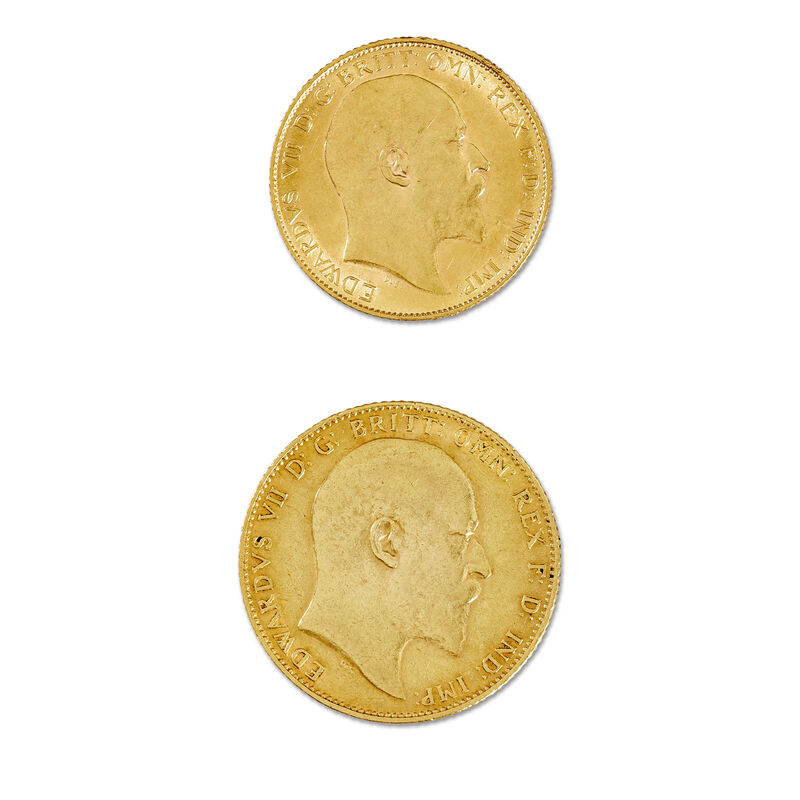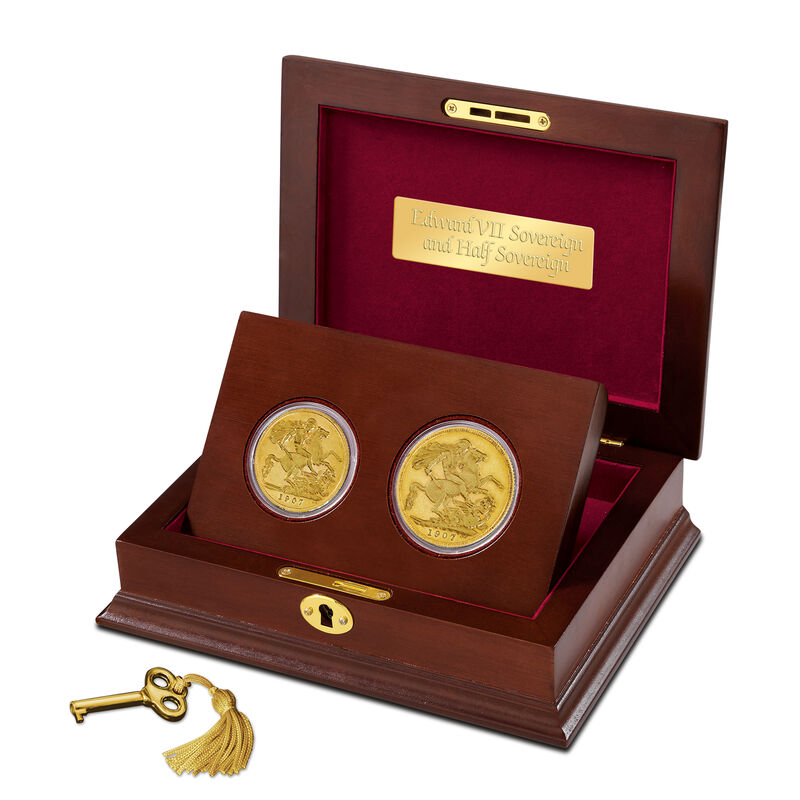 Here's a chance to own a pair of beautiful two 22-carat gold coins from the reign of Edward VII. Both coins have the King's portrait on the obverse and Pistrucci's classic design of St. George and the Dragon on the reverse. Both are struck from .917 purity gold.
Each coin is encapsulated for protection and mounted on a richly-finished wooden panel, which can lie flat or be set at an angle within the handsome display chest provided at no extra charge. Limited quantities are available.
Display case is 5" x 3¾" x 1⅝".