Desert Victor – The Battle of El Alamein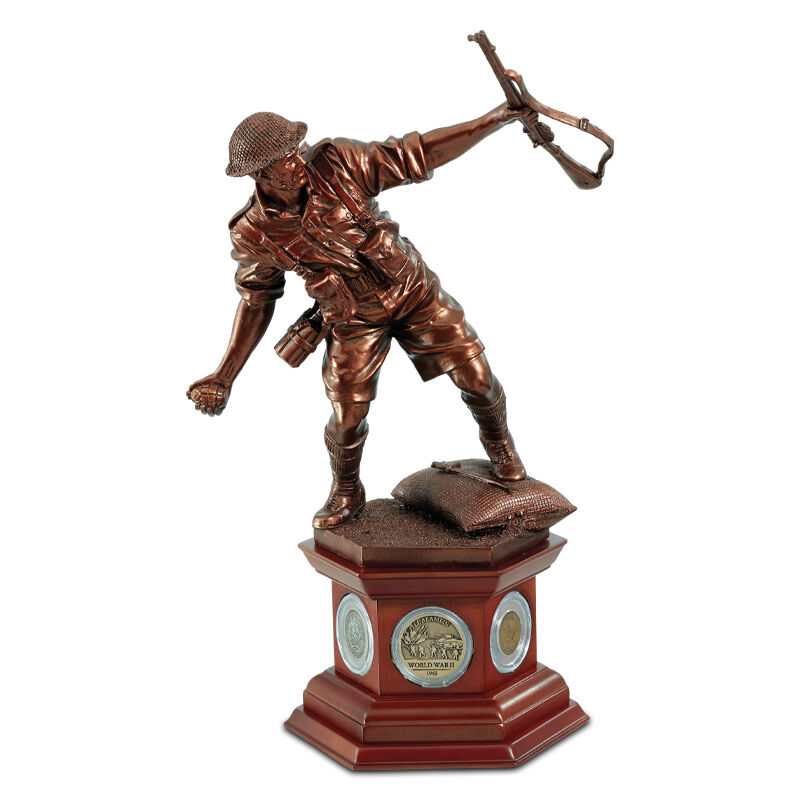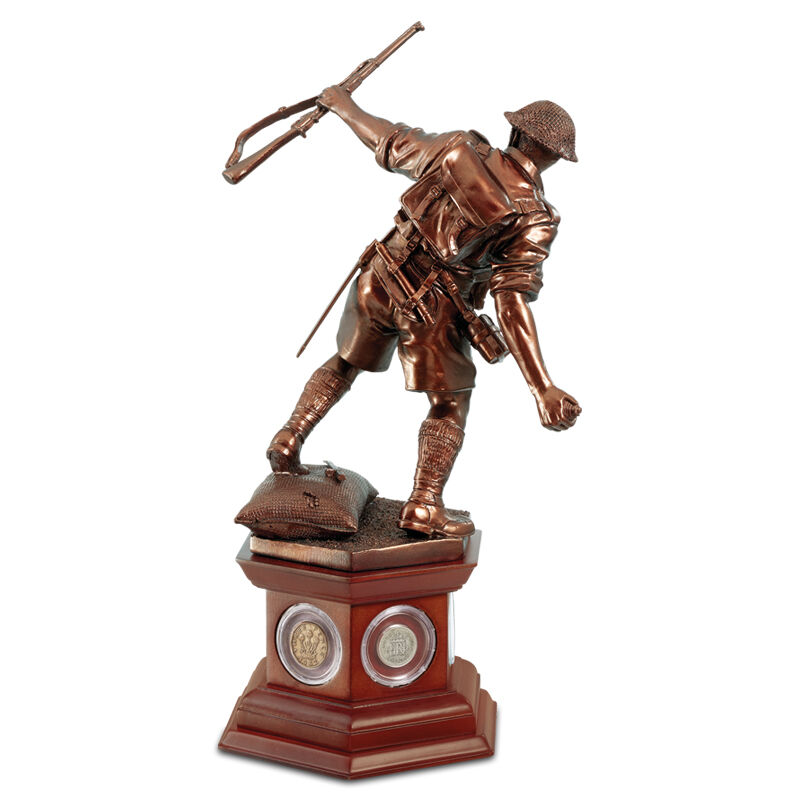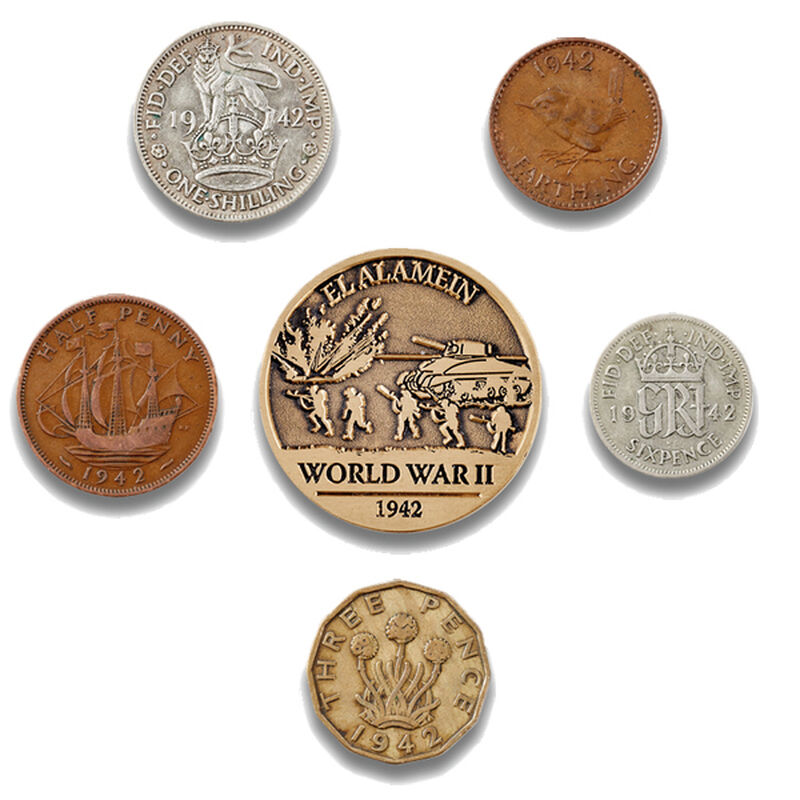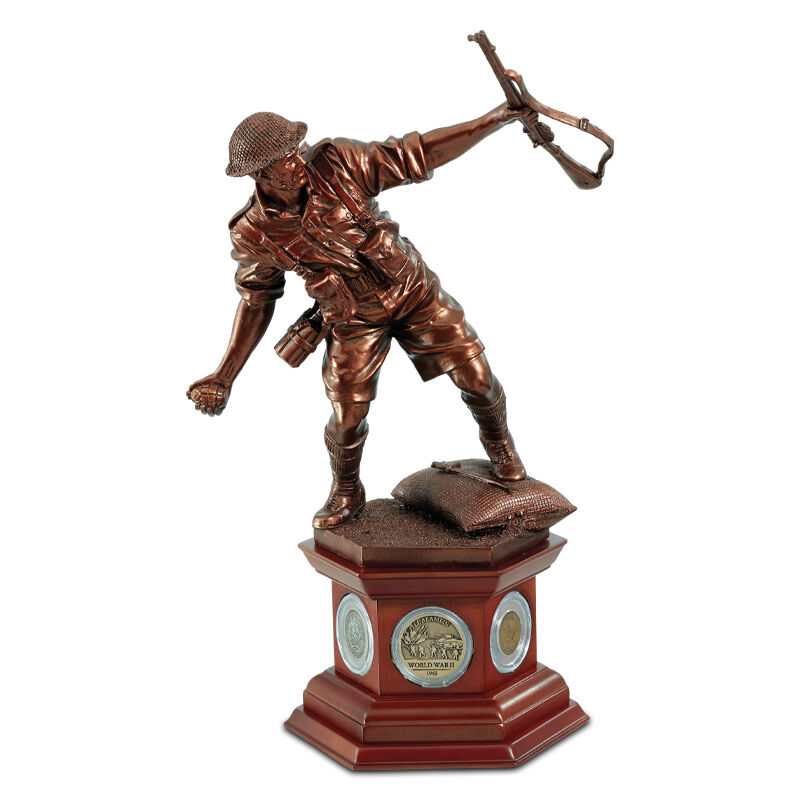 The Second Battle of El Alamein, fought in the deserts of North Africa in late 1942, was one of the decisive Allied victories of World War II. The Eighth Army, under the leadership of General Montgomery, were victorious over the seemingly invincible Afrika Korps commanded by Rommel, the 'Desert Fox'.Now, to commemorate this famous battle and to honour those who served during the Western Desert Campaign, Danbury Mint is proud to present… Desert Victor.
Our craftsmen have successfully captured every detail. From the iconic Tommy uniform – the Khaki drill shorts, knee-high socks, ammo boots, aertex shirt and tin hat – to the Lee-Enfield rifle, bayonet and even the sandbag, split at the seams.
Genuine coins from 1942, including a farthing, halfpenny, threepence, silver shilling and silver sixpence.
A specially-crafted hexagonal wooden base.
An exclusive commemorative medal. In raised relief on the front, the Eight Army advances across the desert under fire from Rommel's Afrika Korps. The reverse features the words of Winston Churchill recalling the impact that the campaign had on the country's fortunes.