The Landmarks of Britain Silver Bullion Collection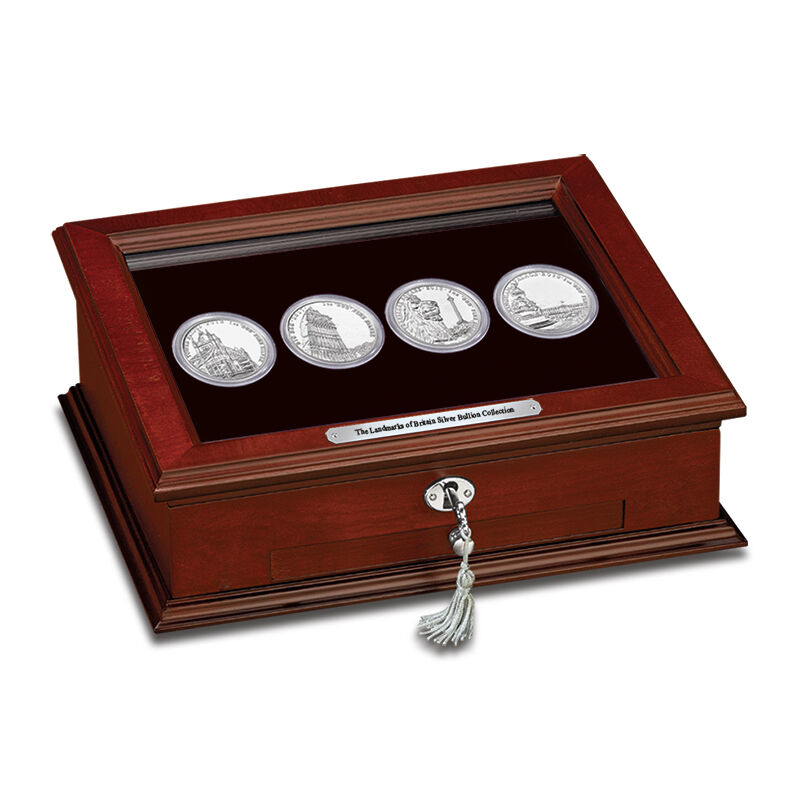 Britain is blessed with so many marvellous feats of architecture and design – symbols of our heritage and our nation. From Westminster Abbey to Windsor Castle, tourists flock to Britain every year to wonder at our country's iconic buildings and monuments.Now, the Royal Mint has selected four of our most famous landmarks to grace exquisite silver coins, each minted in one troy ounce of precious 99.9% silver! Presenting… The Landmarks of Britain Silver Bullion Collection.
The Elizabeth Tower – home to 'Big Ben', whose chimes has marked the passage of time in London for over 150 years.
Tower Bridge – a marvel of nineteenth century engineering which raises to allow tall ships to pass up the Thames.
Trafalgar Square – milling with crowds all year round, guarded by wary lions and overlooked by Nelson's Column.
Buckingham Palace – standing at the end of the tree-lined Mall, home to the Queen when the Royal Standard is flown.
All of the Landmarks of Britain coins are struck by the Royal Mint to the highest uncirculated standards. They are housed in crystal clear capsules to protect them from dust and fingerprints, preserving their condition and making them safe to handle.With your collection you will also receive – at no extra charge – a glass-topped wooden display case. Custom-crafted to protect and showcase your stunning coins, it is the perfect home for such an exceptional complete bullion set.