The Last Four Decades of the Florin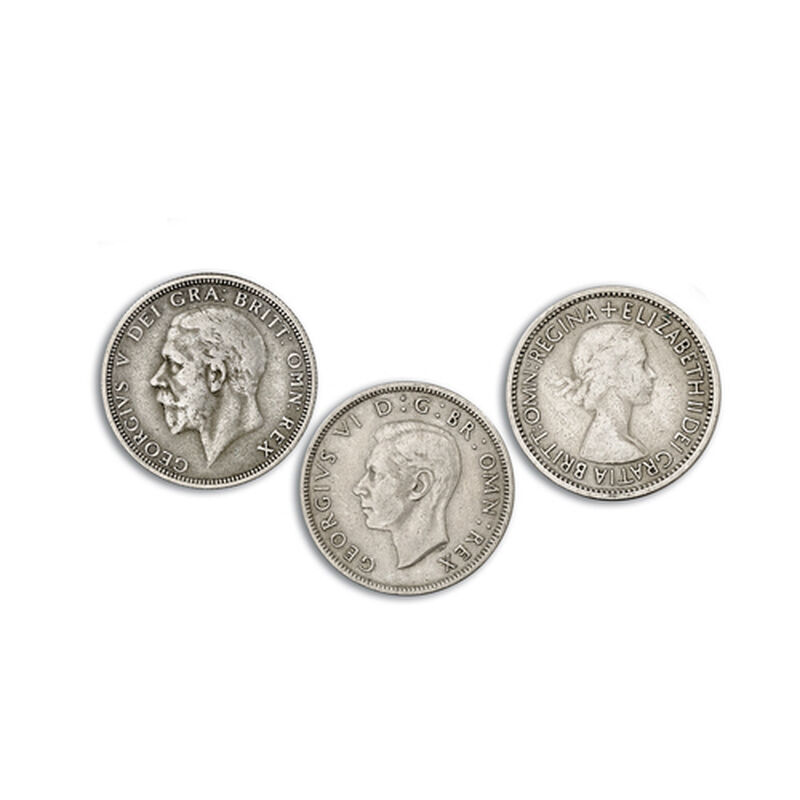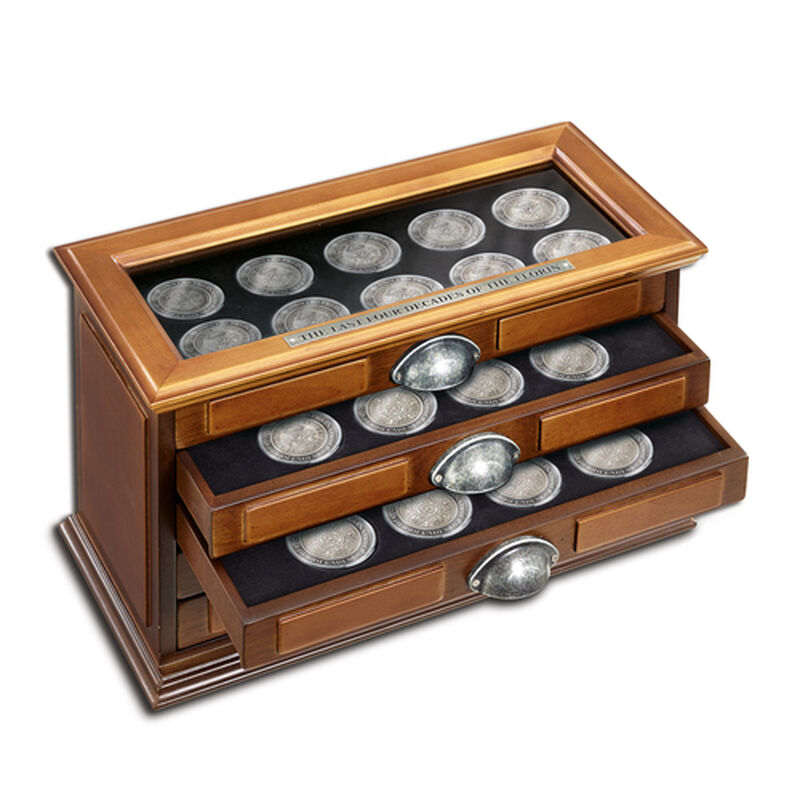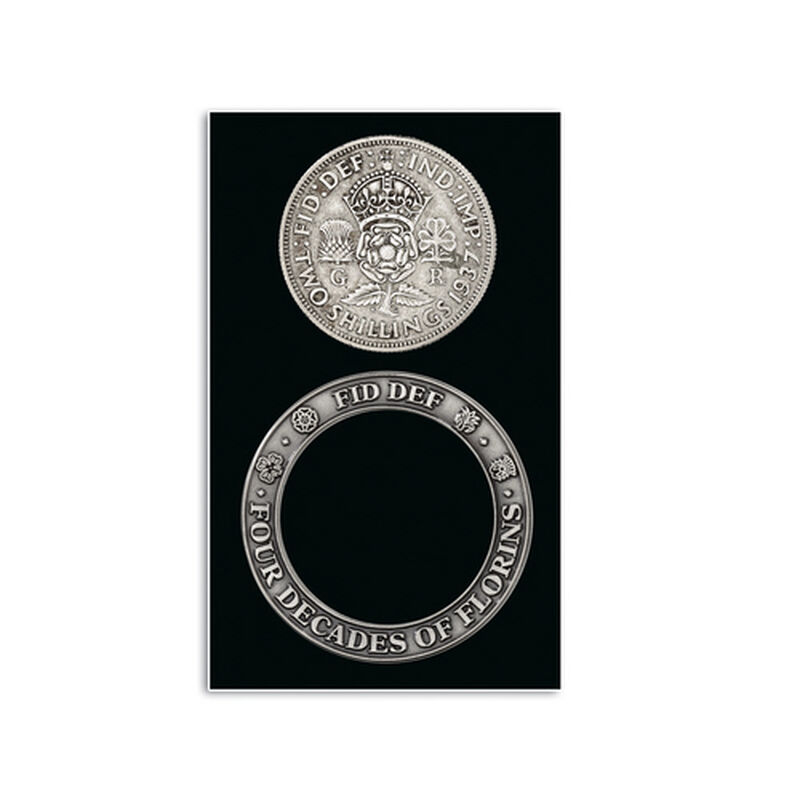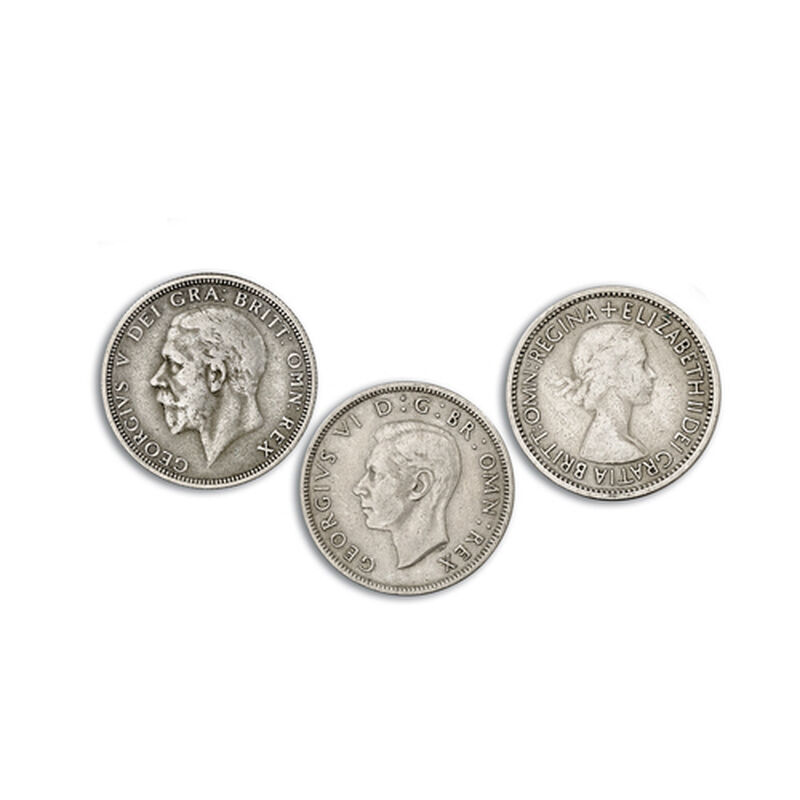 In 1849, a two shilling coin (worth 1/10th of a pound) was introduced. It was named the florin – a name last used in England 500 years earlier, in the reign of Edward III. It was hoped that this new coin would herald the introduction of decimal currency, but as we know it would be over 100 years until this became a reality.
This impressive collection features thirty-five different florins from the last four decades of their mintage. Some are particularly sought-after by collectors, including:
The very last George V Florin
The first and last George VI and Elizabeth II Florins
The last issue to bear the value "One Florin" (1936)
The first issue to carry the words "Two Shillings"(1937)
Virtually every year is here from 1930 to 1969 (no coins were issued in 1934 or 1952 and the mintage of the 1932 issue was abnormally low). The earliest fifteen coins in the collection were all struck in 50% silver!
Each florin is protected within a custom-cast metal "halo", then encapsulated for safe viewing. With each coin you will receive a fact card featuring stories from the coin's year of issue. Collectors will also receive a handsome glass-topped wooden display at no extra charge.
Your first shipment will contain one coin (guaranteed to be a 50% silver issue). Thereafter you will receive two coins every other month until your collection is complete. You will pay for one coin per month.