The George V Penny Mintmarks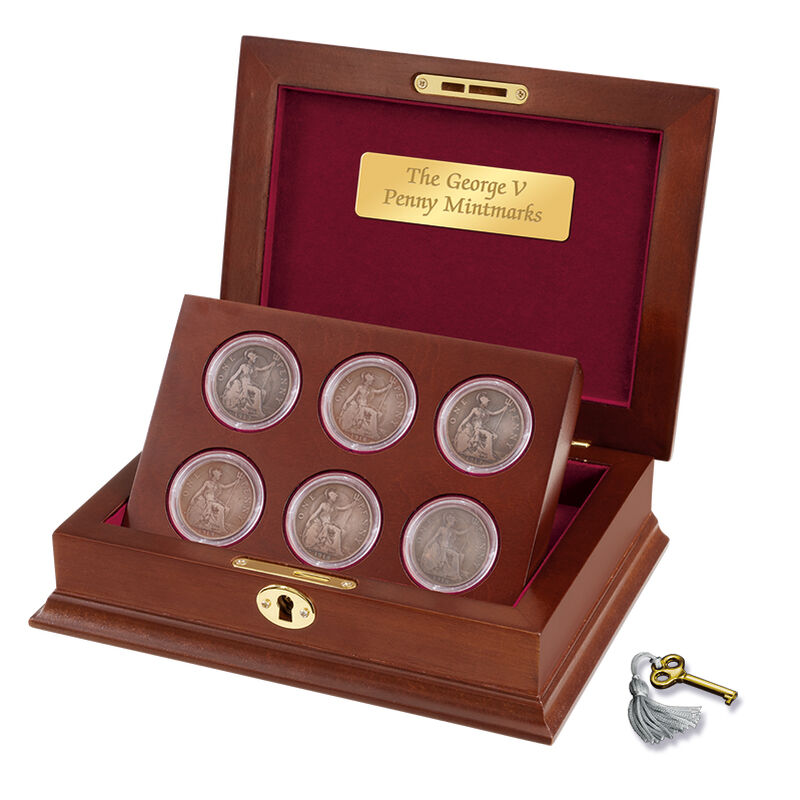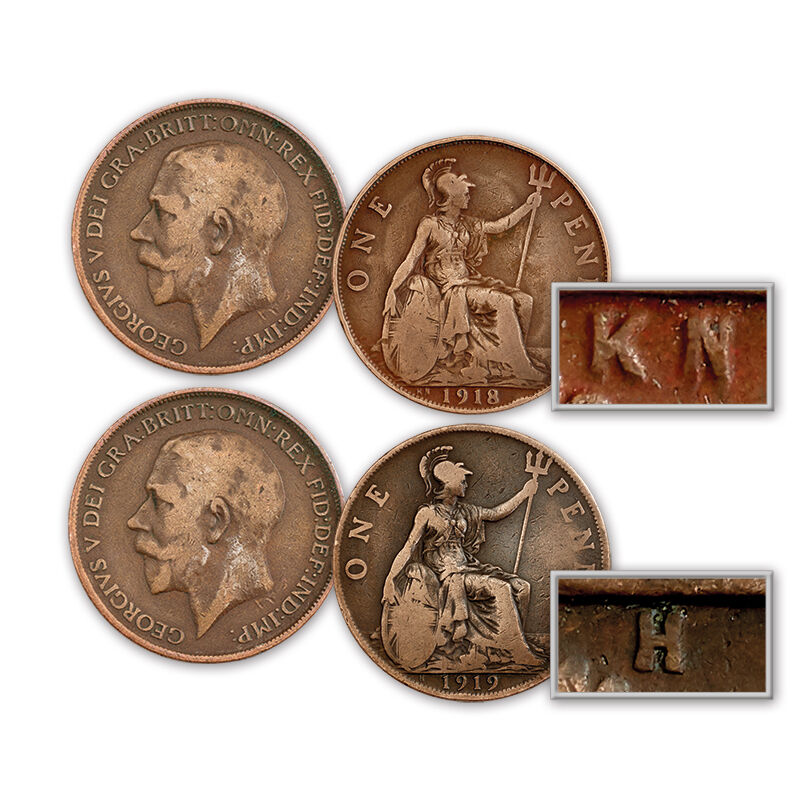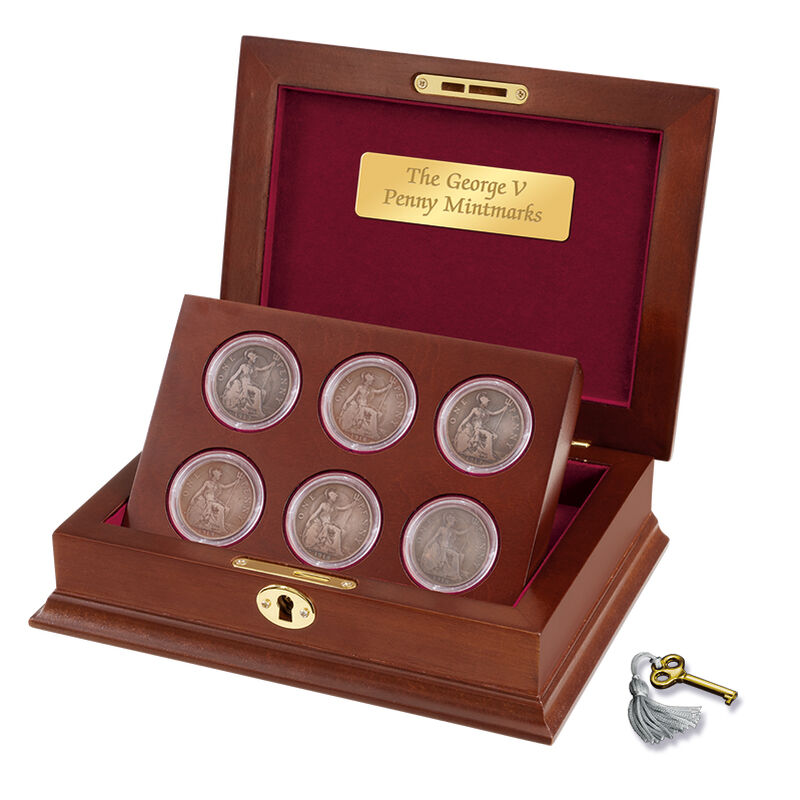 The penny has a long history as part of our nation's coinage. But did you know that this most famous of British coins was not always struck by the Royal Mint?A few times in the history of the Royal Mint, demand for coins has been so great that some production has been handed over to private mints. In later years these coins were identified by small 'mintmarks' on their reverse and became 'must-haves' for coin collectors.The coins you receive will:
Include three Heaton Mint pennies dated 1912, 1918 and 1919, all featuring an 'H' mintmark.
Include two Kings Norton Mint pennies dated 1918 and 1919, both featuring a 'KN' mintmark.
Include a 1918 penny from the Royal Mint, with no mintmark.
Come complete with a FREE magnifying loupe to find the unique mintmarks on your pennies.
Be presented in crystal-clear cases to preserve your coins from the elements and allow for easy viewing of both front and back.
Arrive in a custom-crafted wooden Display Chest with gleaming golden hardware, lock and key.