The George III Silver Coin Collection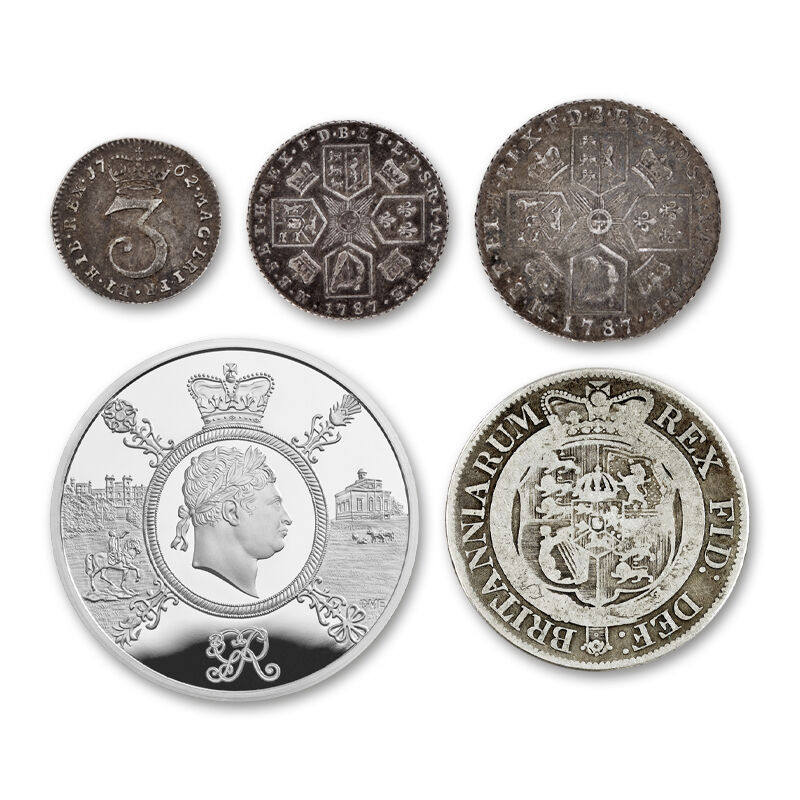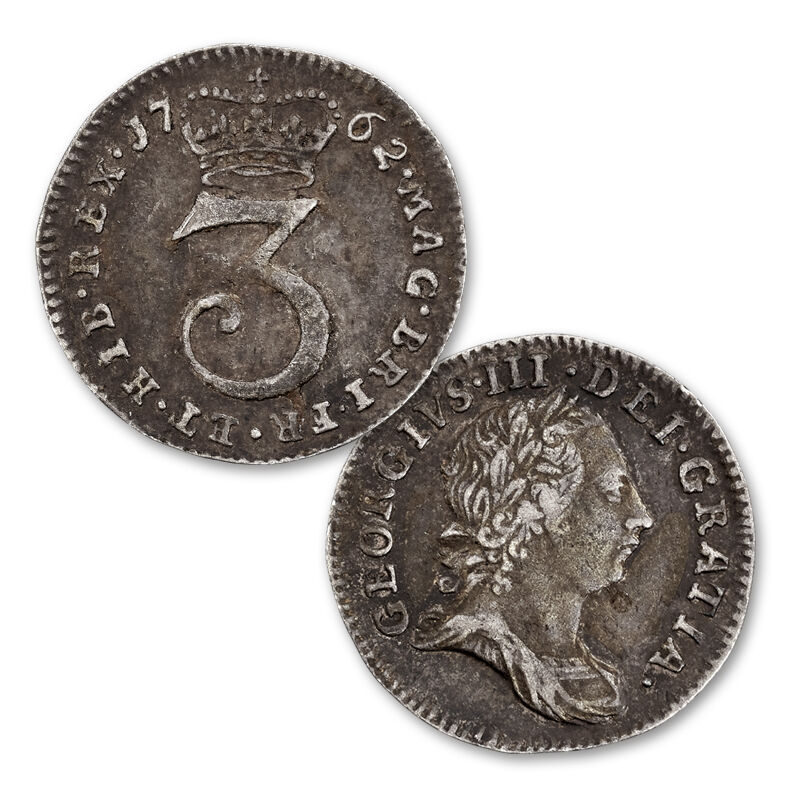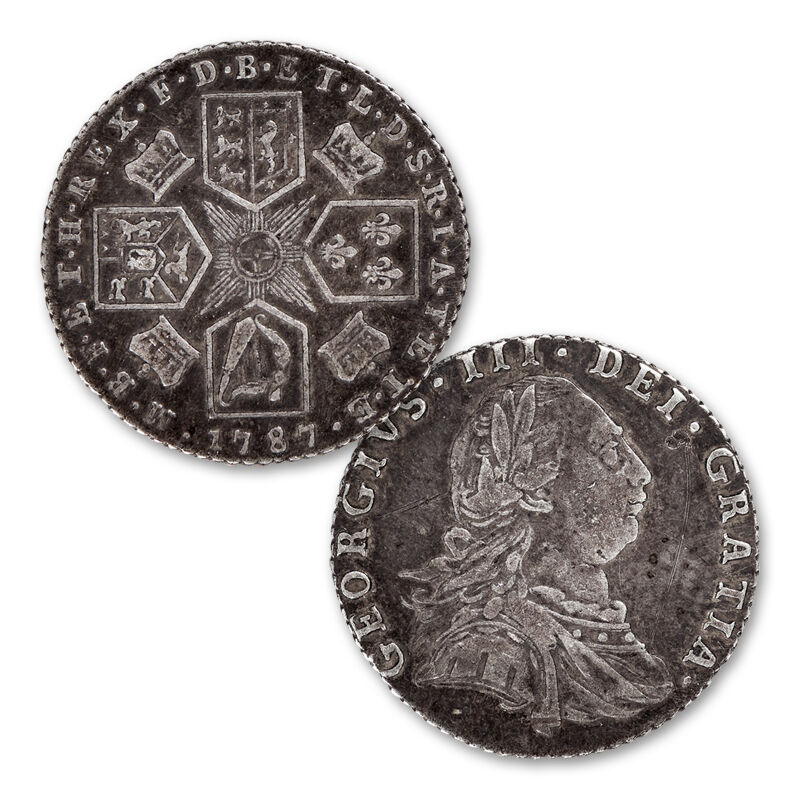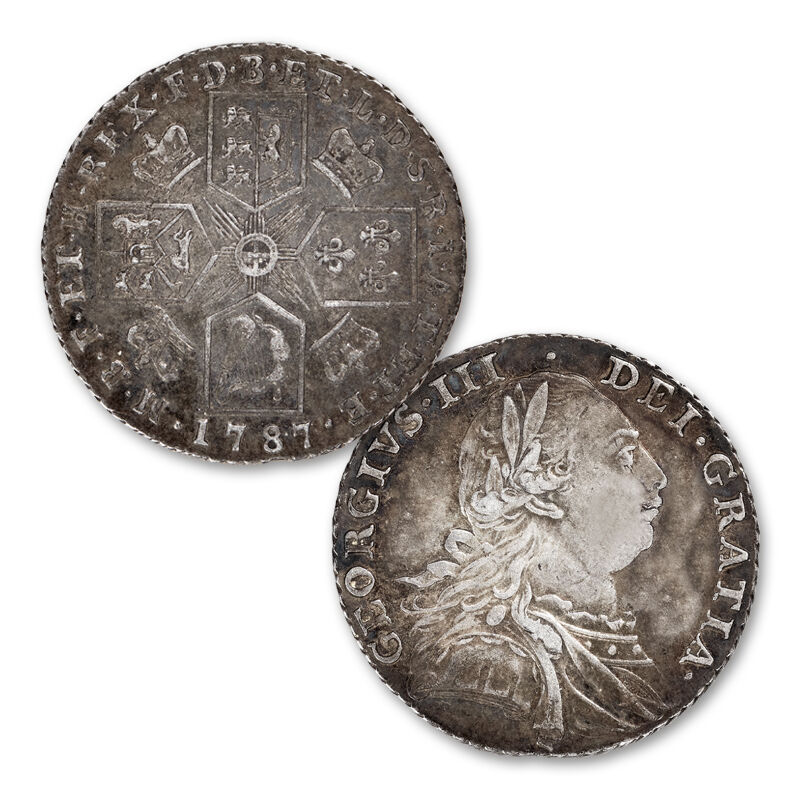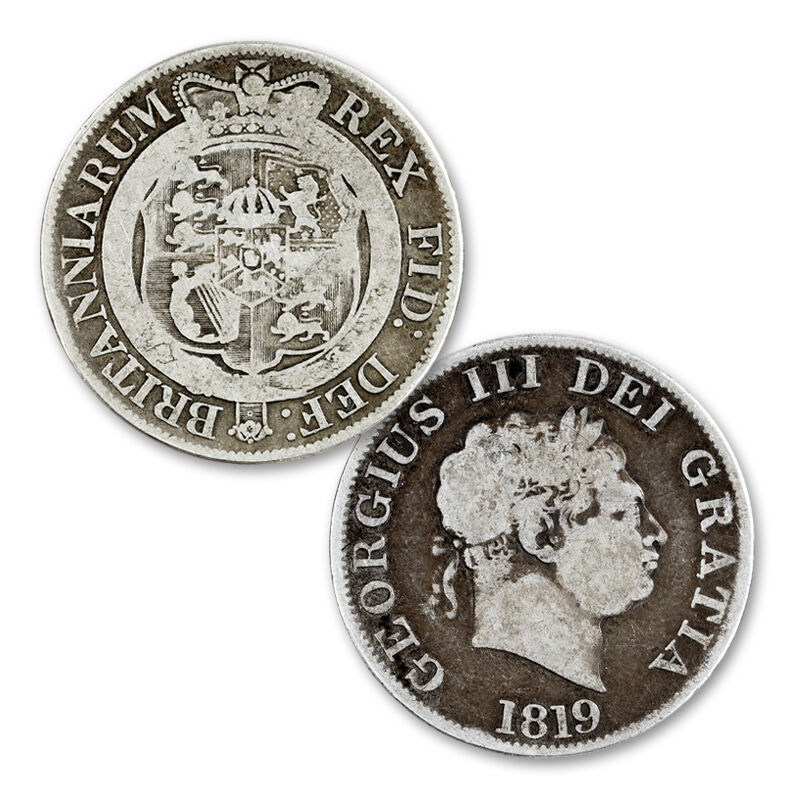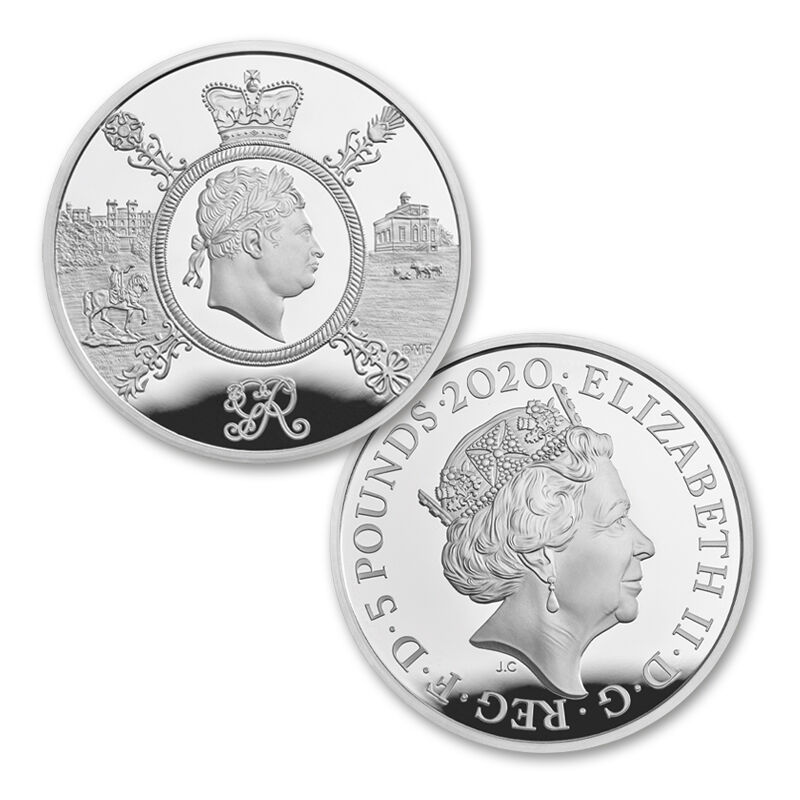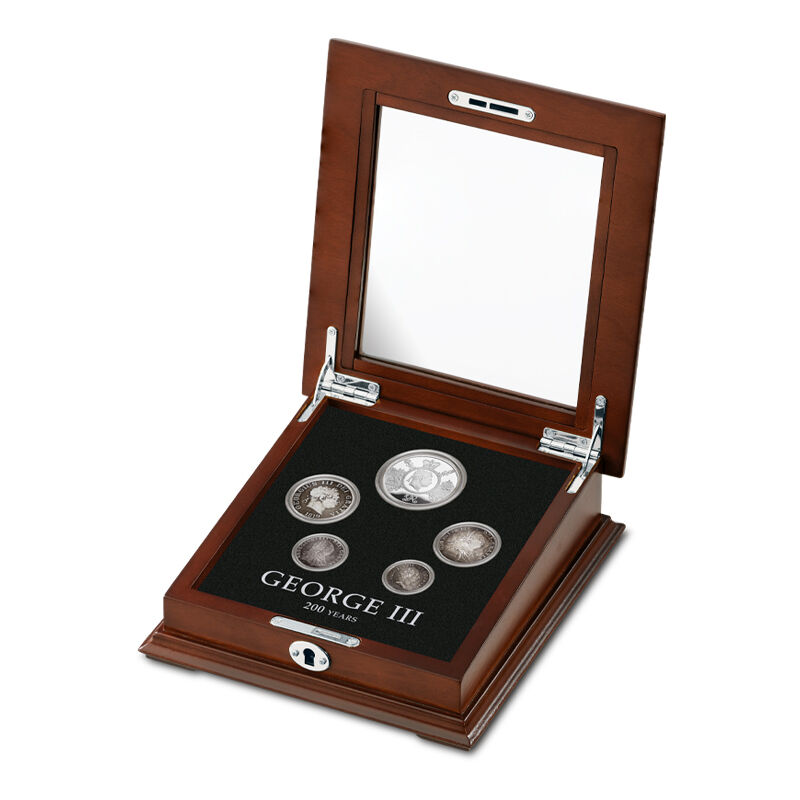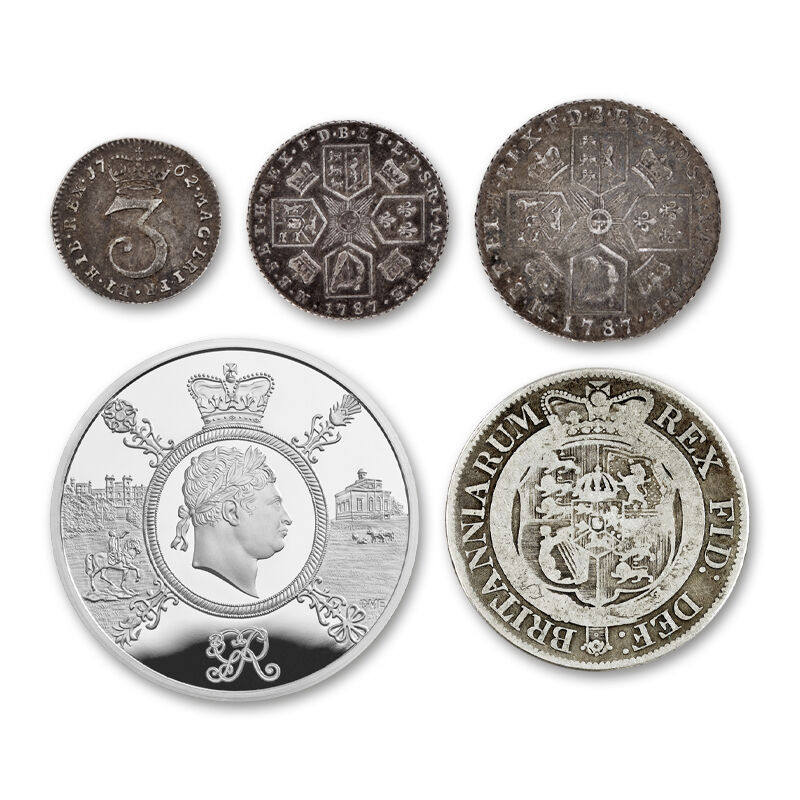 King George III was on the throne for 59 years – the longest of any British king. His reign saw massive political and social upheaval, but it was also a time of revolution for Britain's coinage, when new coining presses transformed how coins were made.Now, 200 years on from his death, you have the opportunity to own five silver coins that perfectly reflect George III's momentous reign! Presenting….
The George III Silver Coin Collection
.Your collection will include:
A threepence from 1762, the first year in which silver coins were produced under George III.
A sixpence and shilling from 1787, the only year in which sixpences were minted in the first 55 years of George's reign.
A half-crown from 1816-1820, after the Great Recoinage and the first time half-crowns had been issued since 1751.
A brand new proof £5 coin from the Royal Mint, struck in 2020 to mark two hundred years since George III's death and limited to 2,500 worldwide.
You will also receive a glass-topped wooden display case, custom-crafted to protect and showcase these exceptional silver coins,
at no additional charge
. A Certificate of Authenticity will also be included with your collection.