The George III Copper Coin Collection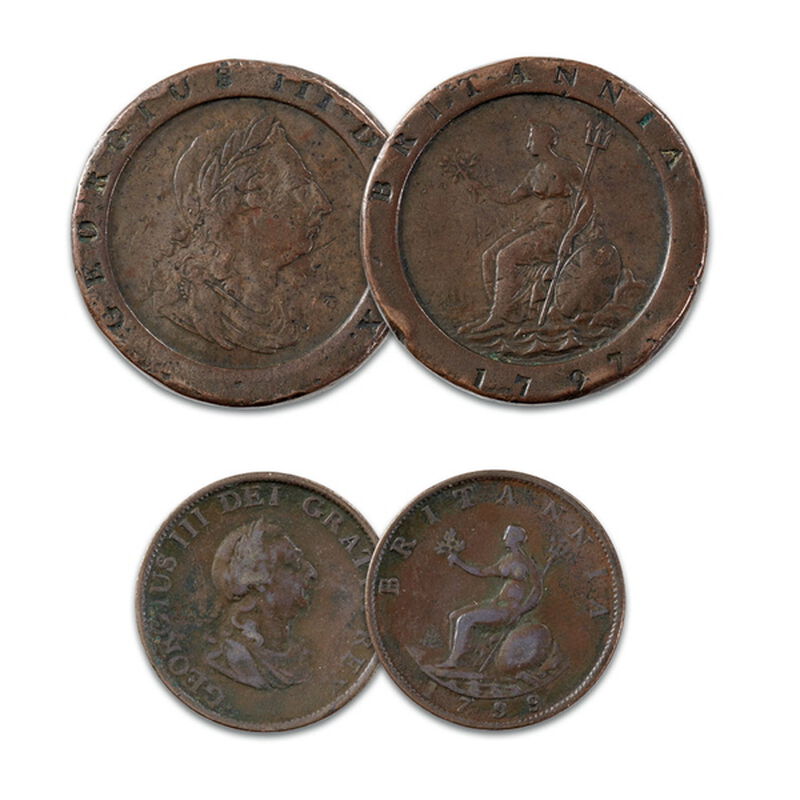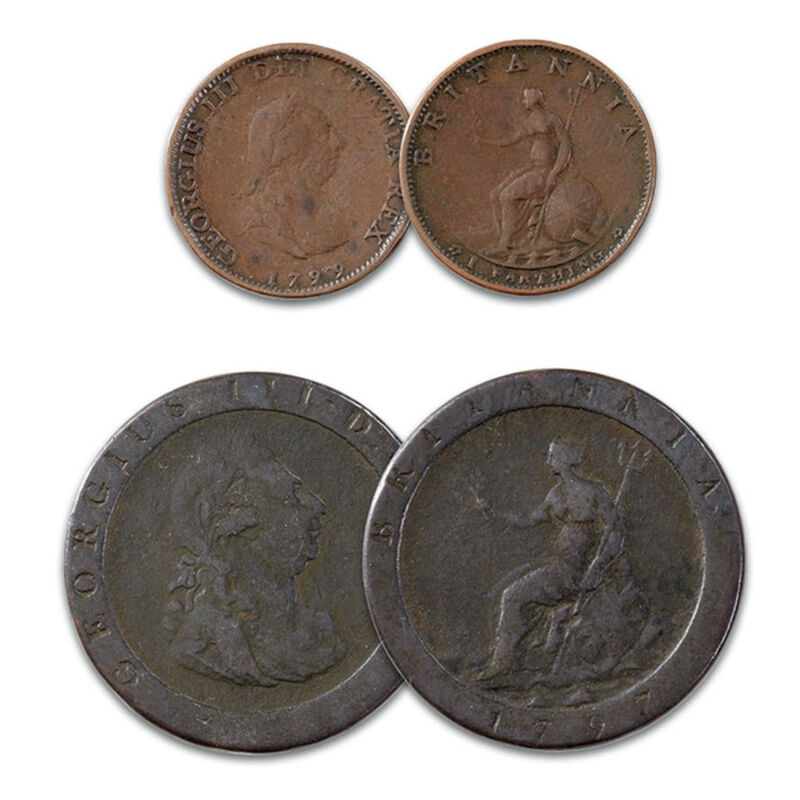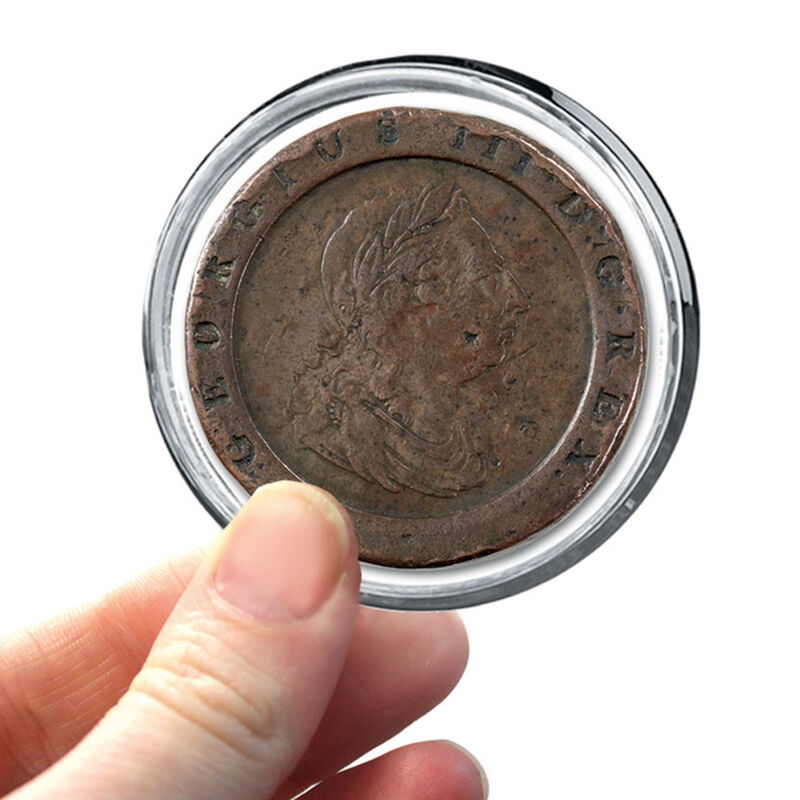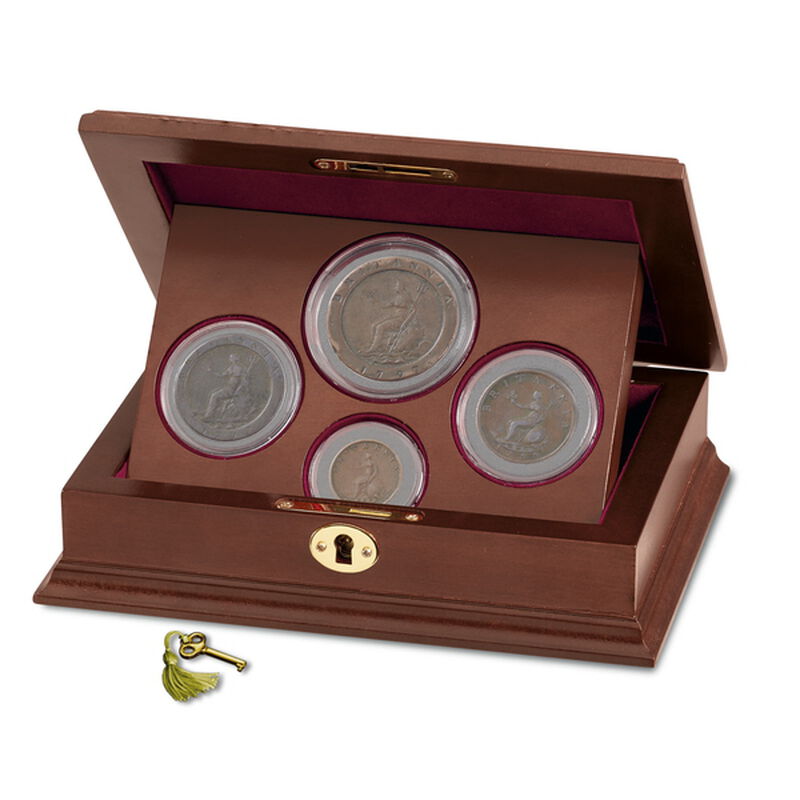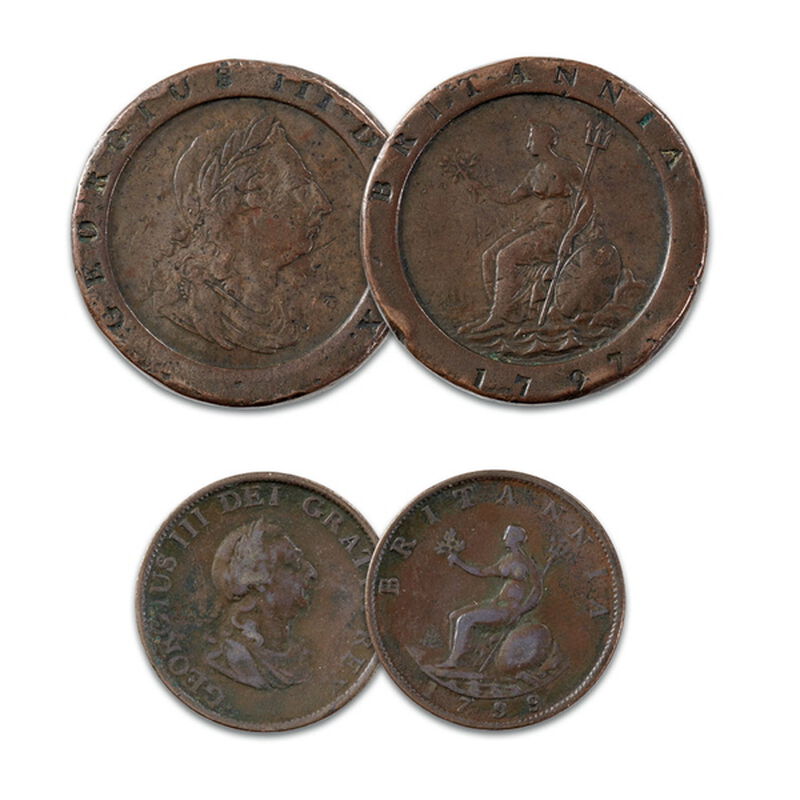 King George III's reign was an era when the Soho Mint introduced its new steam-powered coining presses which transformed how coins were made. Never before had everyday coins been struck with such precision, clarity and detail. Now, you can lay your hands on an extraordinary collection of four copper coins from the Soho Mint.
The copper penny and twopence were unveiled in 1797. But what is dramatic about these coins is their size! The penny weighed an ounce, and the twopence weighed two ounces – making it the heaviest coin Britain has ever produced!
These big heavy coppers are unique in the world of coinage. Their extraordinary size and weight, combined with the thick rim, led to them being known as 'Cartwheels'.
The halfpennies and farthing were issued later by the Soho Mint in 1799 and 1806. Like the larger coins, they too were without equal in terms of precision and clarity.
All of the circulated coins are presented in durable, crystal-clear cases for easy viewing of both front and back. For ideal presentation, they are mounted on a richly-finished wooden panel, which can lie flat or be set at an angle in the display provided. The display features gleaming gold-tone fixtures and lock and key, and is accompanied by a certificate of authenticity. What's more, this display is offered at no additional charge!
This collection allows you the convenience of building it item-by-item with a gradual payment plan.
Display measures 7¾" x 5½" x 1¾".