The First and Last Pre-Decimal Coins of Elizabeth II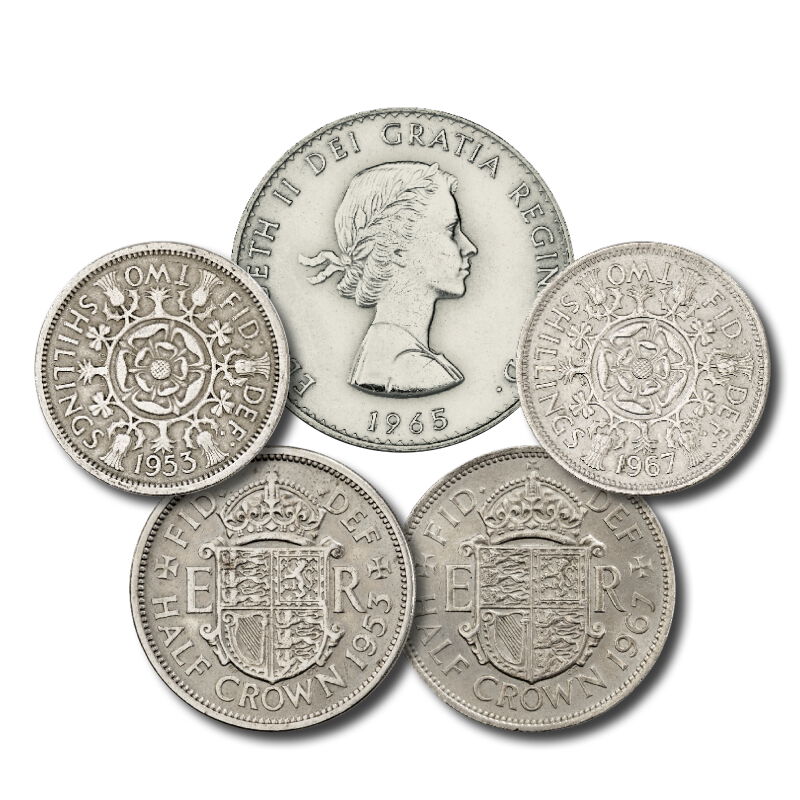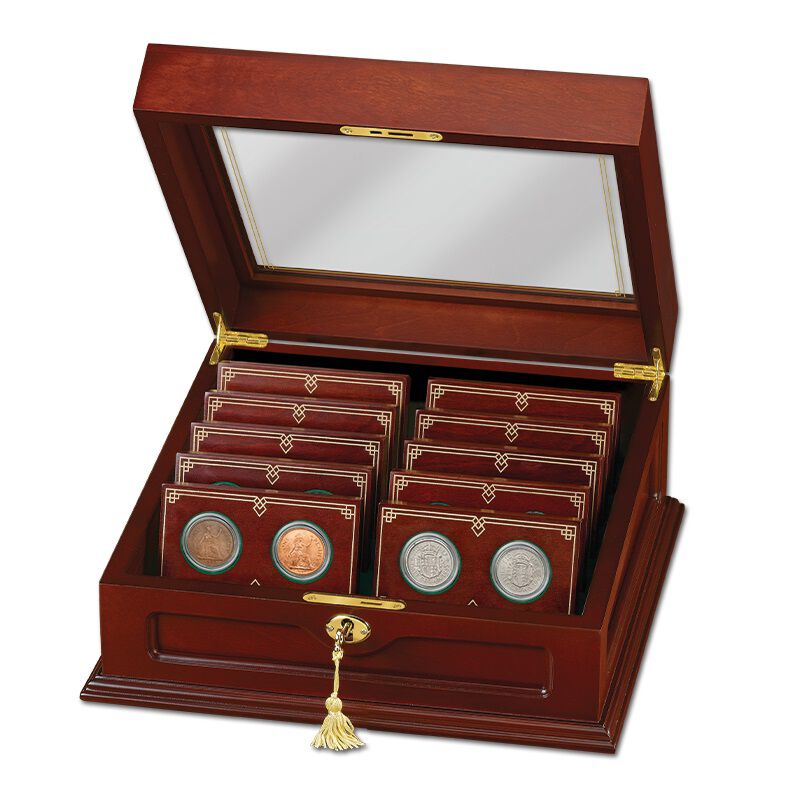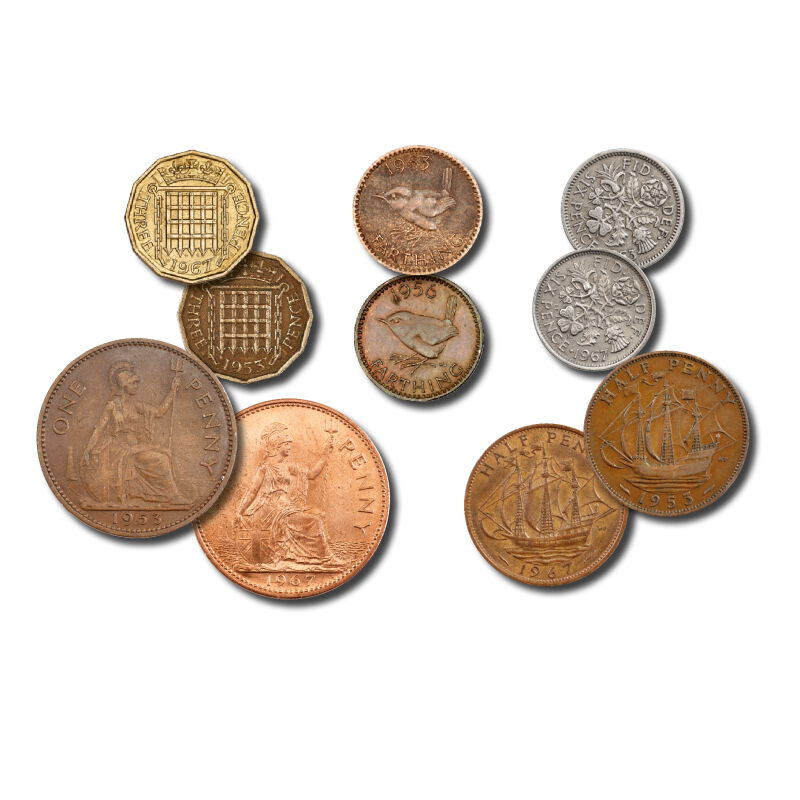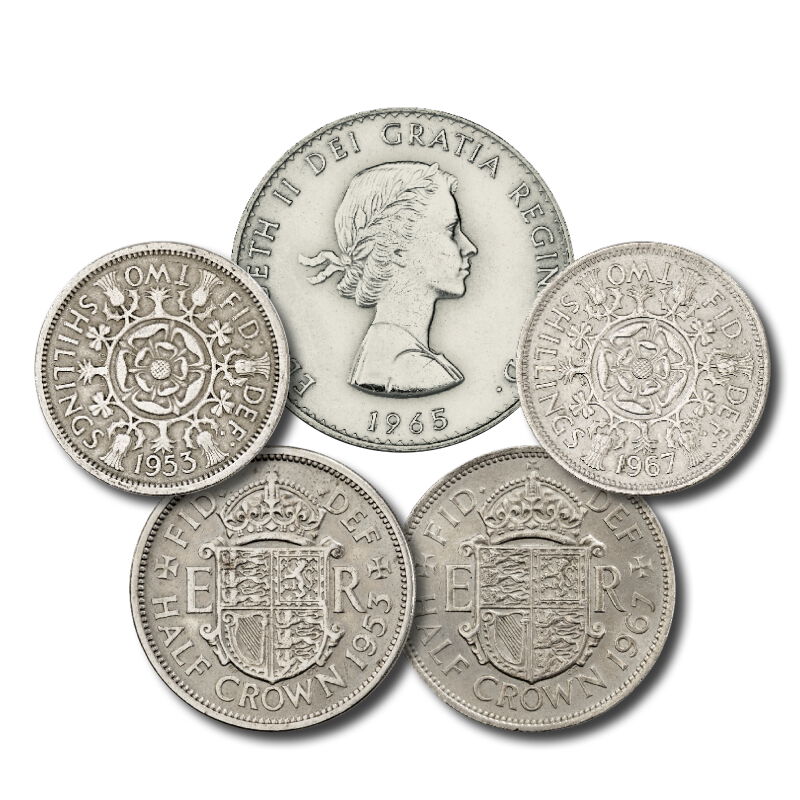 When the first coins of Elizabeth II's reign were minted in 1953, they marked the beginning of a new era for Britain. When the last pre-decimal coins were minted in the late 1960s, they brought an end to a magnificent chapter in British coinage.Now, Danbury Mint has brought together a magnificent collection of coins featuring
all
of the hugely important first and last pre-decimal issues of Queen Elizabeth II's reign. Presenting… The
First and Last Pre-Decimal Coins of Elizabeth II
,
Nine different types of coin are featured in the collection, from farthing to crown. That's every type of pre-decimal coin minted for circulation during the reign of Elizabeth II!
Both the Scottish and English shilling designs are included.
The Churchill crown, the last crown ever to be minted for circulation and first ever British coin to feature a non-Royal.
To highlight their significance, each first and last pair of coins is presented on a decorative wooden panel.
You will also receive a wooden display chest, at no extra charge in your third delivery, designed so the panels can be displayed upright.
You will receive one panel every month until your collection is complete.