The Complete Shilling Crystal Collection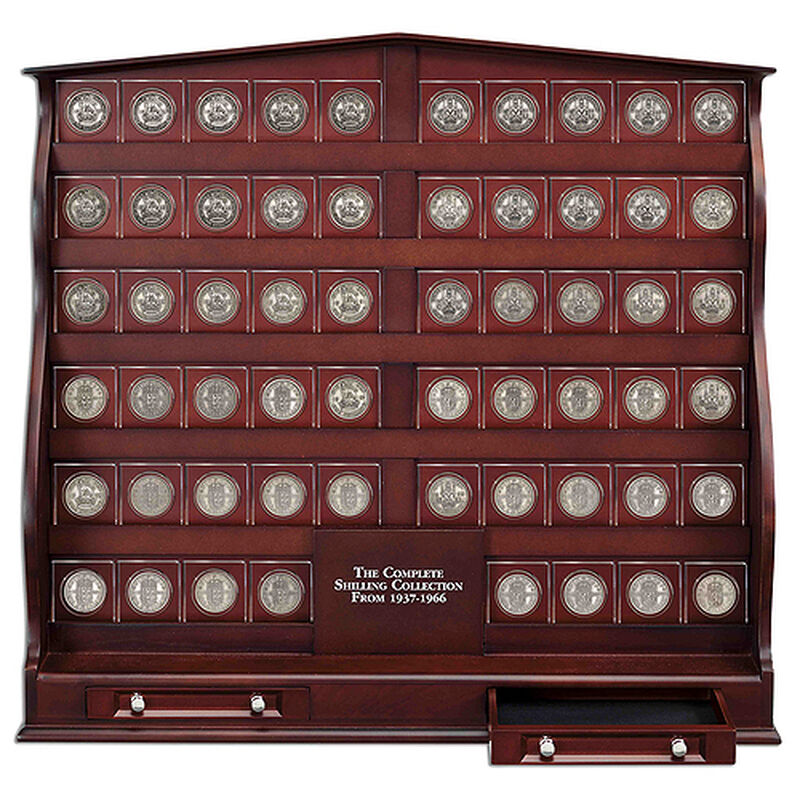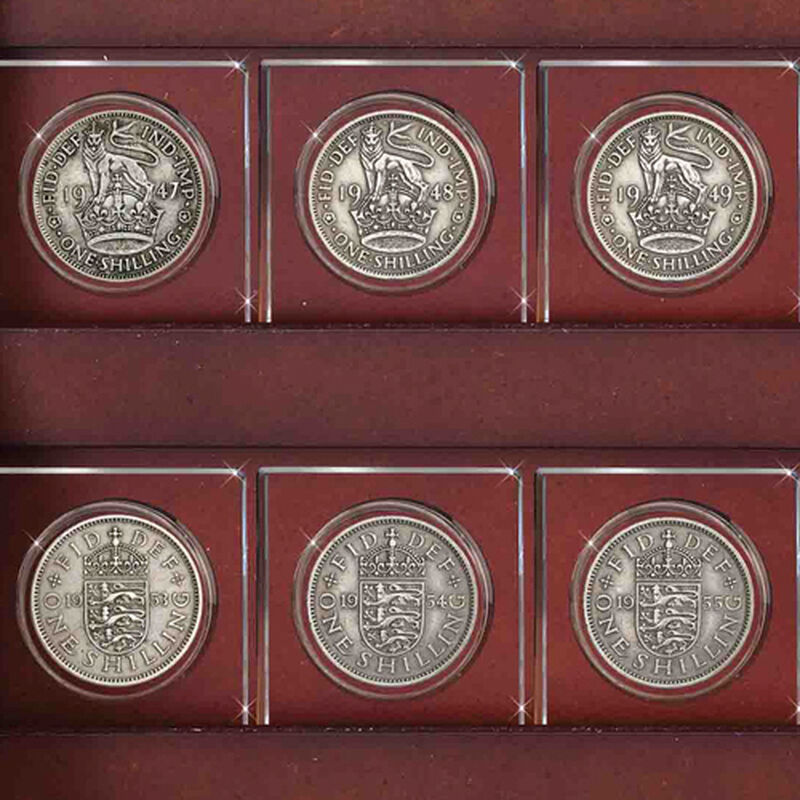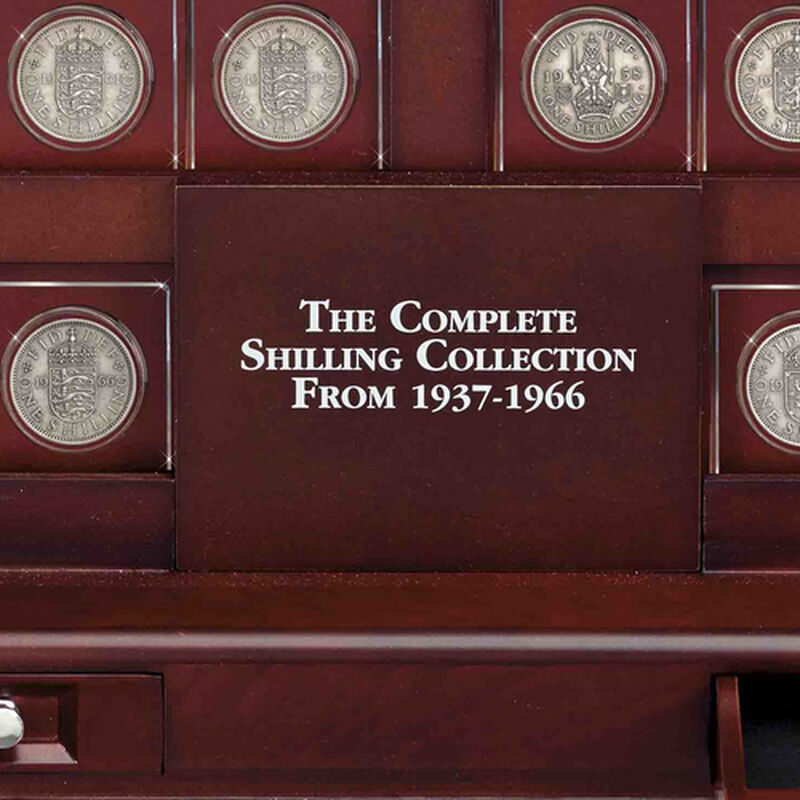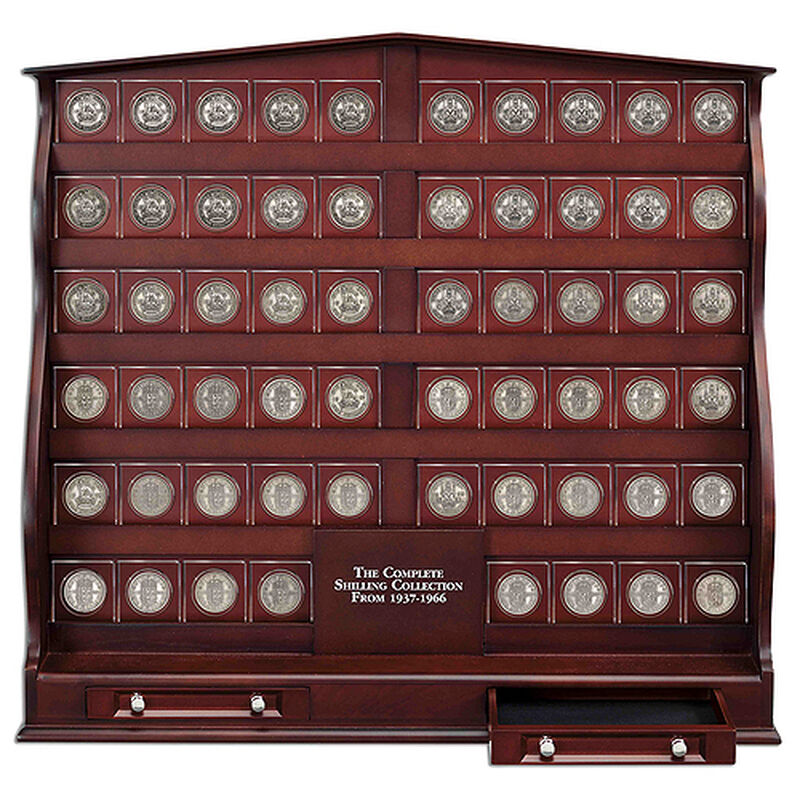 Ships in 3-4 business days.
£29.90
per shipment of two coins
You will receive one Scottish and one English coin per month
From 1937 until their last issue in 1966, two types of shilling were issued concurrently in Britain – English and Scottish. The obverses of these coins bore the same portrait of the monarch, but the reverses differed. This elegantly-presented collection is a full set of all 58 of Scottish and English minted, each presented in a sparkling crystal panel!All of the important "firsts" and "lasts" are featured, such as the first and last shillings of both George VI and Elizabeth II, and the last 10 years of shillings made from 50% real silver! All of the World War II shillings are included, as well as the very scarce 1959 Scottish shilling!Each coin is accompanied by an exclusive fact card reliving its mint year, bringing history to life. You will also receive a handsome museum-quality display at no additional charge to safely house your collection.