The Paddington™ Silver Proof Set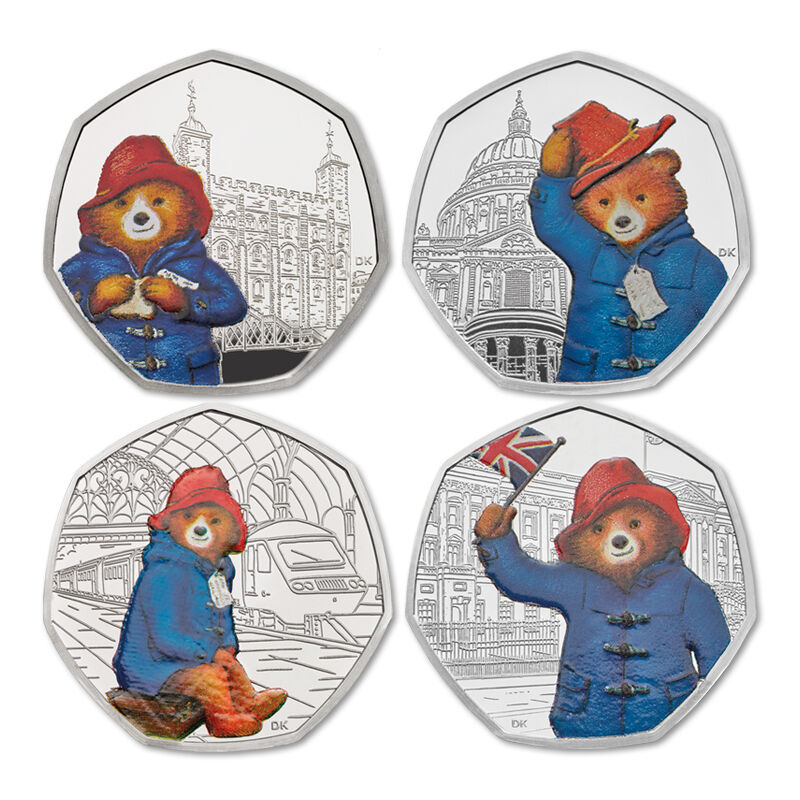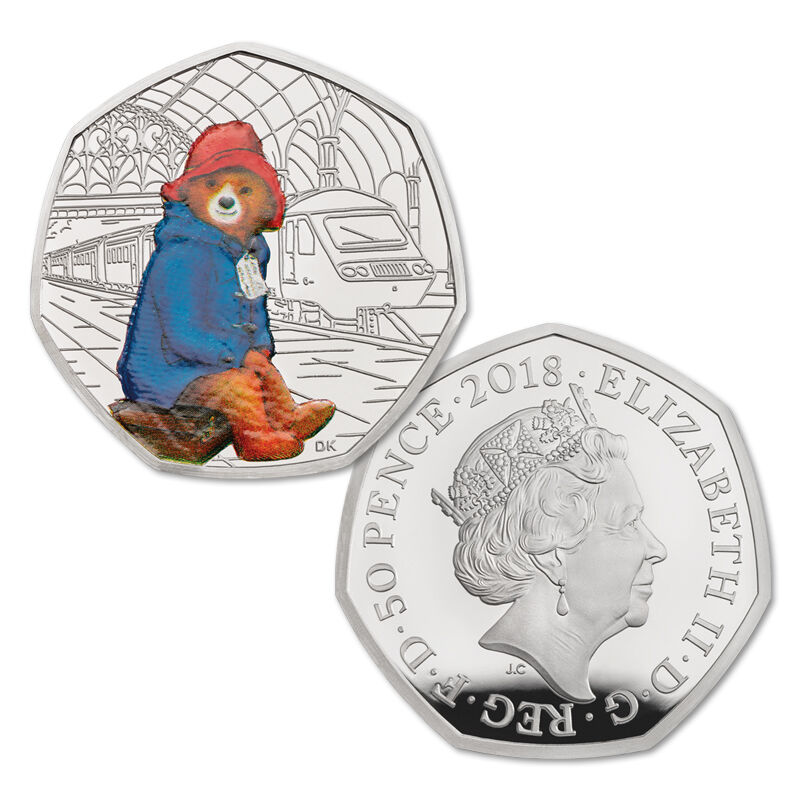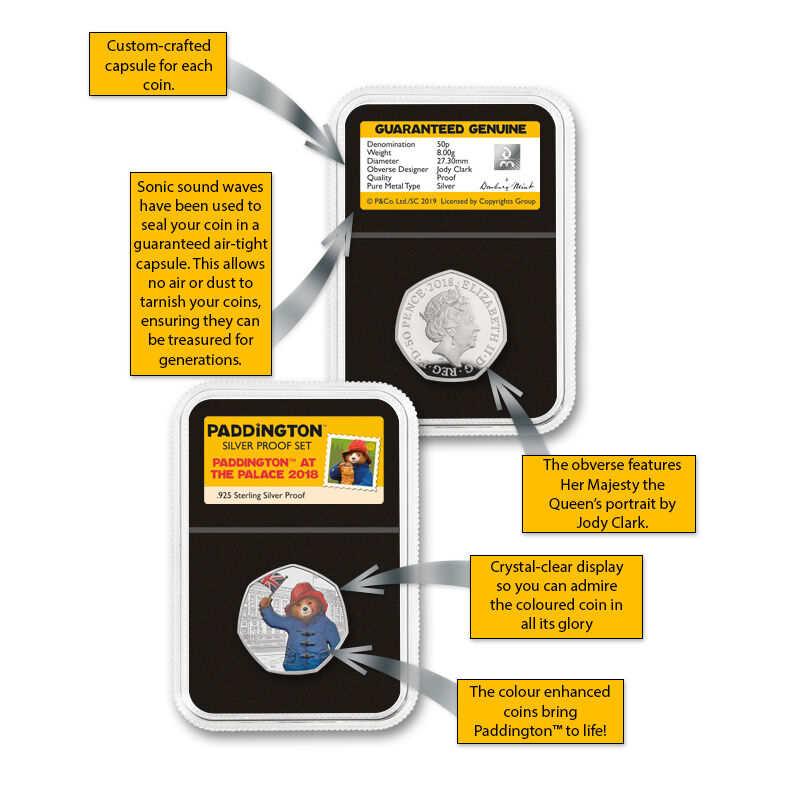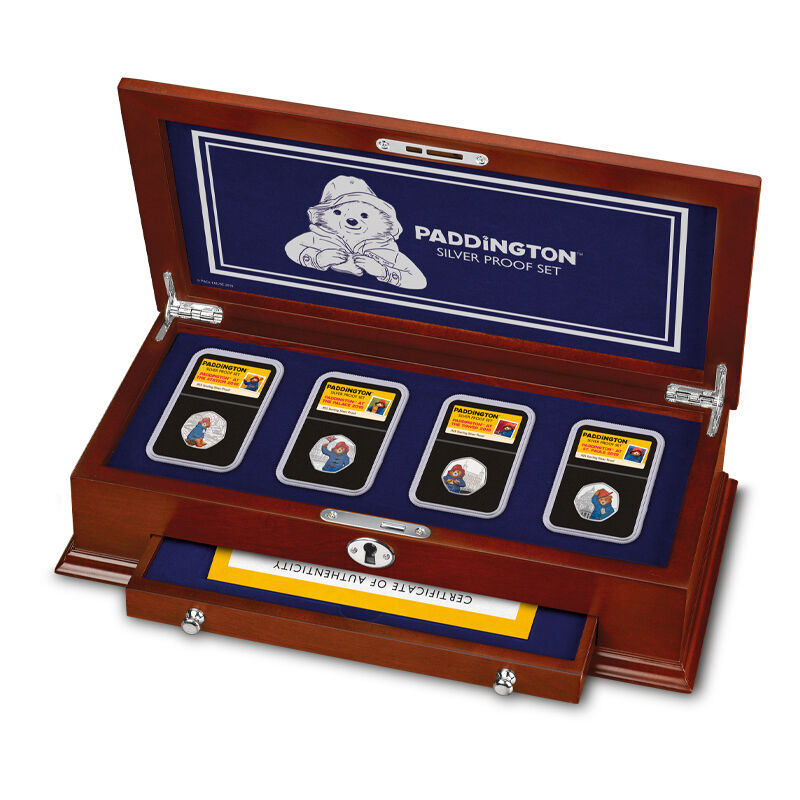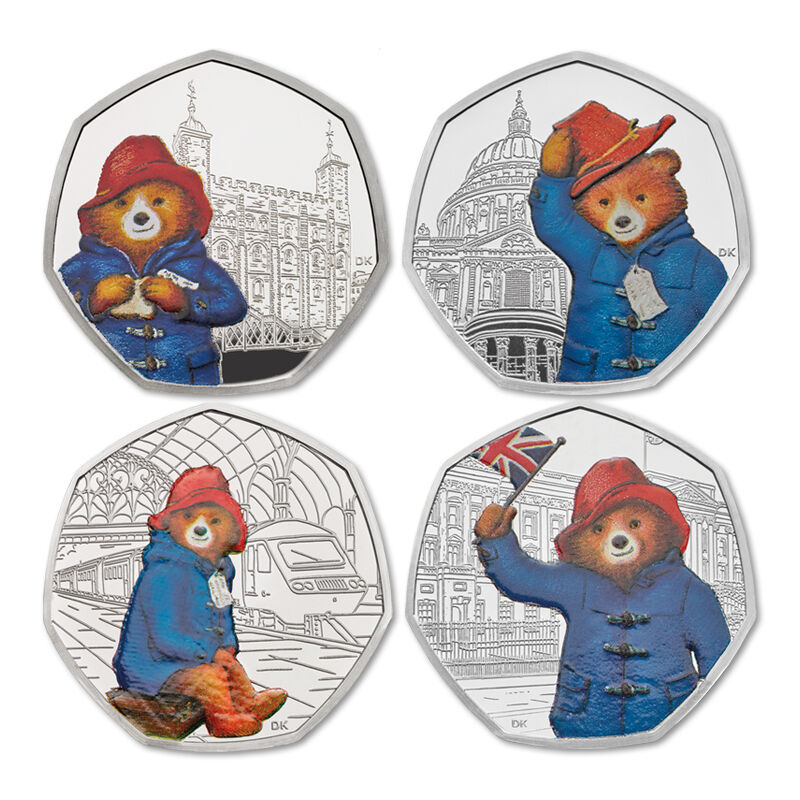 In stock. Ships in 3-4 business days.
£135
per coin
You will receive one coin every two months.
Over sixty years ago, Michael Bond introduced the world to the tales of a curious bear who arrived in London after stowing away on a ship from Darkest Peru. Found by the Brown family at Paddington Station, his adventures immediately captured the hearts of the nation. The stories were an instant success and became a childhood favourite.
When the Royal Mint announced they were releasing Paddington™ coins, there was widespread excitement from coin collectors and Paddington fans alike. Since their launch, they have been a sure fire hit, expertly capturing Paddington's charm in miniature form!
Now, Danbury Mint proudly presents… The Complete Paddington™ 50 Pence Silver Proof Set, a colour-enhanced collection of the Paddington silver proof coins. Each coin features the loveable bear as he adventures around London. We have done the hard work of securing the Paddington coins, just for you. This collection guarantees you all four coins, making it a complete collection, a collector's ideal.
Your collection will include:
Paddington™ at the station
Paddington at Buckingham Palace
Paddington at the Tower of London
Paddington at St. Paul's Cathedral
FREE Certificate of Authenticity
FREE deluxe wooden display chest
Unbeatable proof quality – each silver coin has been struck not once, but twice for the superior crispness of design. Diamond paste is then used to bring the coin up to an unparalleled mirror-like brilliance; making these silver proof coins the pinnacle of the minter's art.
State-of-the-art preservation – Using Danbury Mint's "Sealed for Good" technology, each coin is sonically sealed in an archival-quality case, similar to the ones used by the nation's premier coin grading companies.
Free wooden display chest – this delightful collection is housed in a deluxe wooden display chest, specially imprinted on the lid with Paddington™ doing what he does best – eating a Marmalade sandwich! This luxurious display is yours at no extra cost with your second shipment, complete with a silver lock and key for added security.
© P&Co. Ltd/SC 2019 Licensed on behalf of Studiocanal SA by Copyrights Group.