The Innovation in Science Silver Proof Collection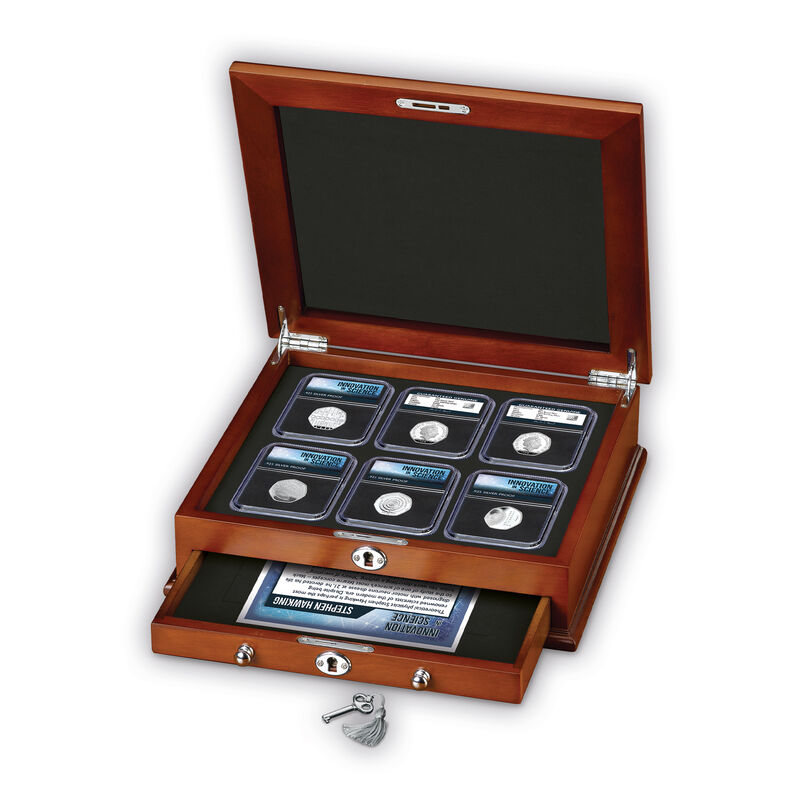 Britain has been at the forefront of scientific research and progress for centuries. A hub for innovation and knowledge, Britain has witnessed some of the world's most important innovations and discoveries, from the invention of the mechanical computer to the discovery of the structure of DNA.
In 2019, the Royal Mint issued the first 50 pence coin in a series celebrating some of the best minds in British science, featuring the great physicist Stephen Hawking. Since then, the Mint has released three more coins showcasing British innovators, in beautiful 92.5% silver! And more exciting designs are set to be revealed in the coming months to add to this magnificent collection.
To mark the achievements made by these British scientists, Danbury Mint is bringing all the coins together – in stunning proof condition. Presenting… The Innovation in Science Silver Proof Collection, every one of the Royal Mint's 50 pence coins celebrating a great British scientific breakthrough, housed in a magnificent display. Collectors are guaranteed to receive all the coins, including those yet to be released.
Some key features of this magnificent collection include:
• 92.5% silver, premier proof standard – these coins have each been twice struck, and individually inspected, to guarantee an unrivalled detail and finish. They are minted in extremely limited quantities and often elude even the most dedicated of collectors.
• State-of-the-art preservation – using Danbury Mint's "Sealed for Good" technology, each coin is sonically sealed in an archival-quality case. This ensures no air or dust can tarnish your coins, ensuring worry-free viewing for years to come.
• Free wooden display chest – this incredible collection is housed in a deluxe wooden display chest. This crystal-clear display allows you to admire each coin – and its intricate design – in all its glory and is sent at no extra cost with a later shipment.