The Gruffalo ® 50 Pence Silver Proof Set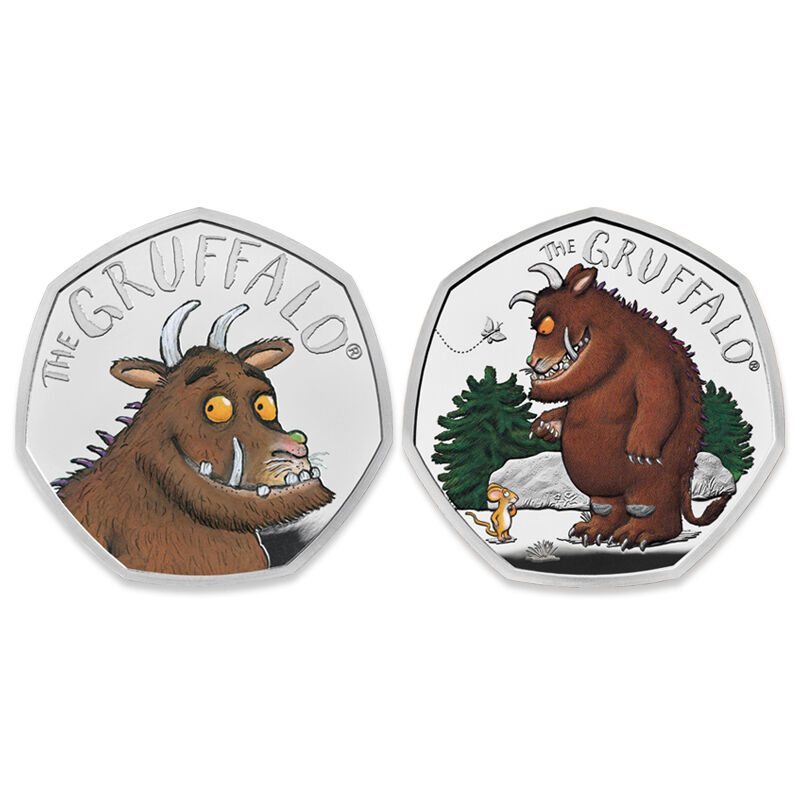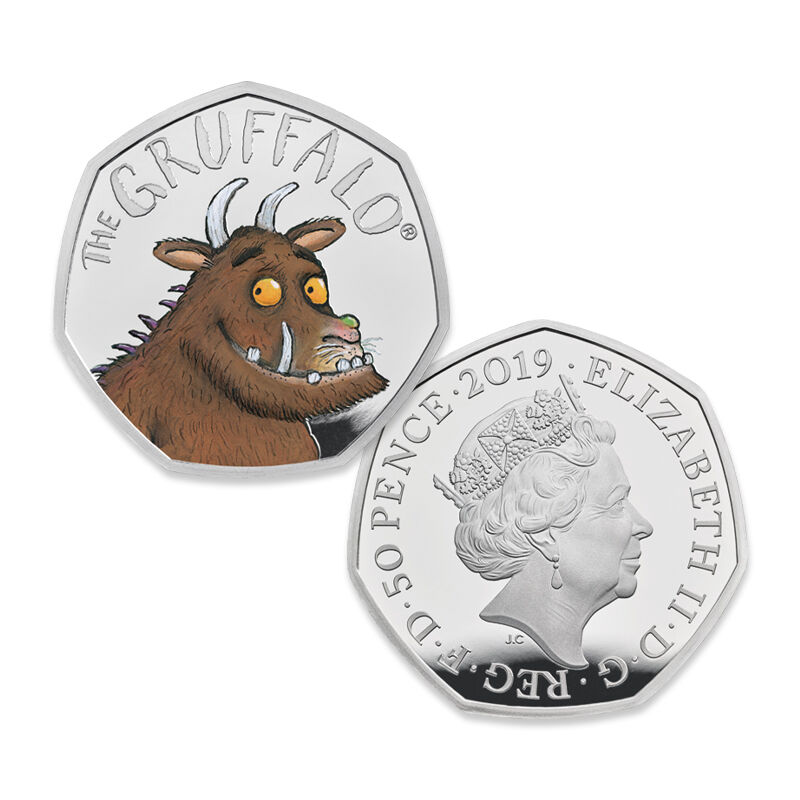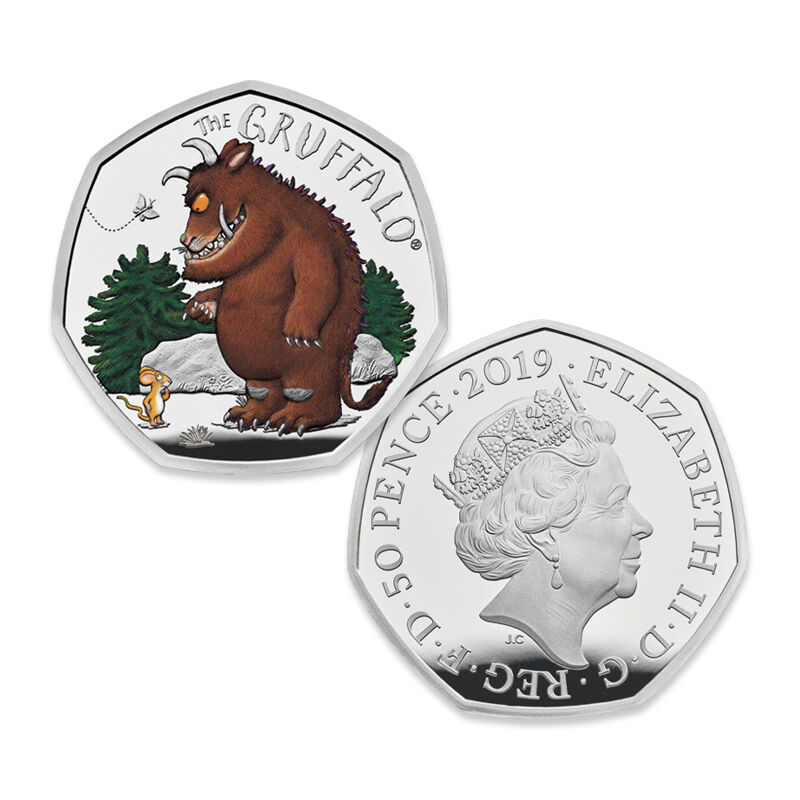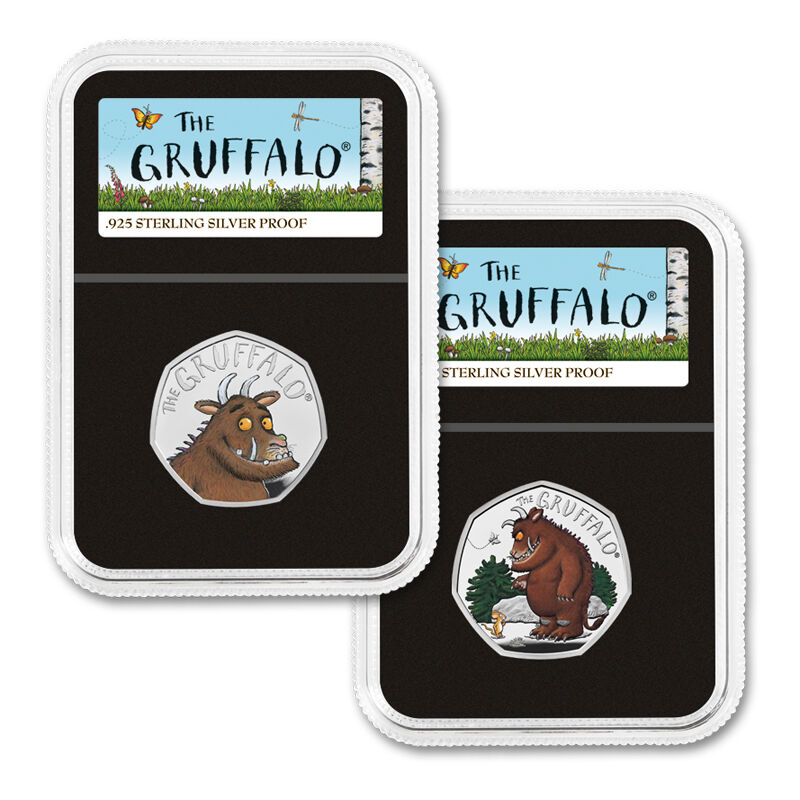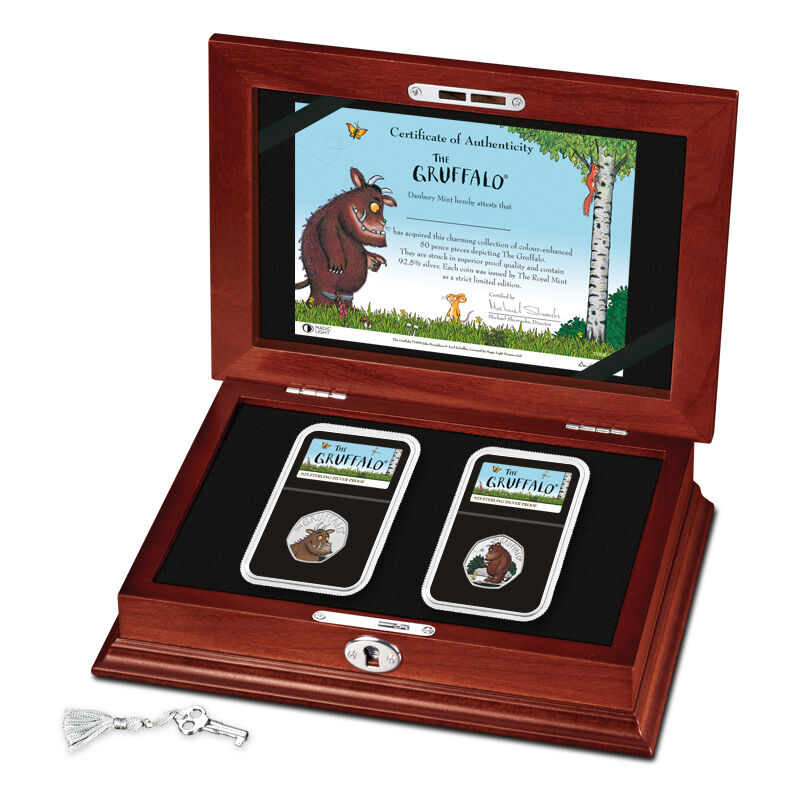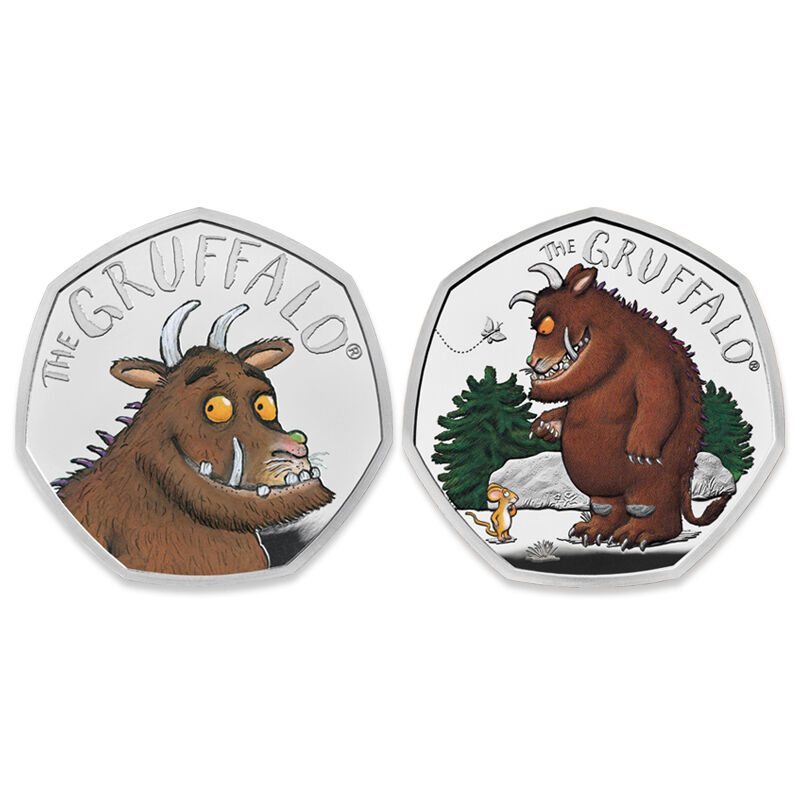 Just over 20 years ago, Julia Donaldson and Axel Scheffler introduced the world to the story of The Gruffalo, the monstrous creature of the deep dark wood, tricked by a tiny mouse! The tale immediately became a national favourite, and for two decades it has enchanted children around the world.
In 2019, the Royal Mint released two limited edition Gruffalo fifty pence coins, causing widespread excitement among collectors and Gruffalo fans alike. Using Axel Scheffler's original illustrations, they expertly captured the charm of the Gruffalo story book. The first coin was so popular that it sold out within 12 hours of its release, with 40,000 hopeful collectors queuing on the Royal Mint website, many to be disappointed!
Fortunately, Danbury Mint secured access to a small number of the first Gruffalo coin. We've paired it with the second Gruffalo coin, which shows the Gruffalo and Mouse coming face to face, to create a complete set that few coin enthusiasts will be able to acquire! Both coins are minted in 92.5% silver, in stunning proof condition, and are decorated in full colour!
To ensure these remarkable coins will be treasured for years to come, we have sonically sealed them in crystal clear casing for easy and safe viewing. Both capsules include the Danbury Mint hologram, assuring you that your coin is protected by our "Sealed for Good" technology.
With your collection you will receive – at no extra charge – a deluxe wooden display chest. The luxuriously-lined chest has been custom-crafted to display your set. It features a lock and key for added security, as well as space to store the Certificate of Authenticity which will arrive with your first delivery.
Display is 8" (20cm) x 5¾" (15cm) x 1½" (4cm).
The Gruffalo ©1999 Julia Donaldson & Axel Scheffler. Licensed by Magic Light Pictures Ltd.