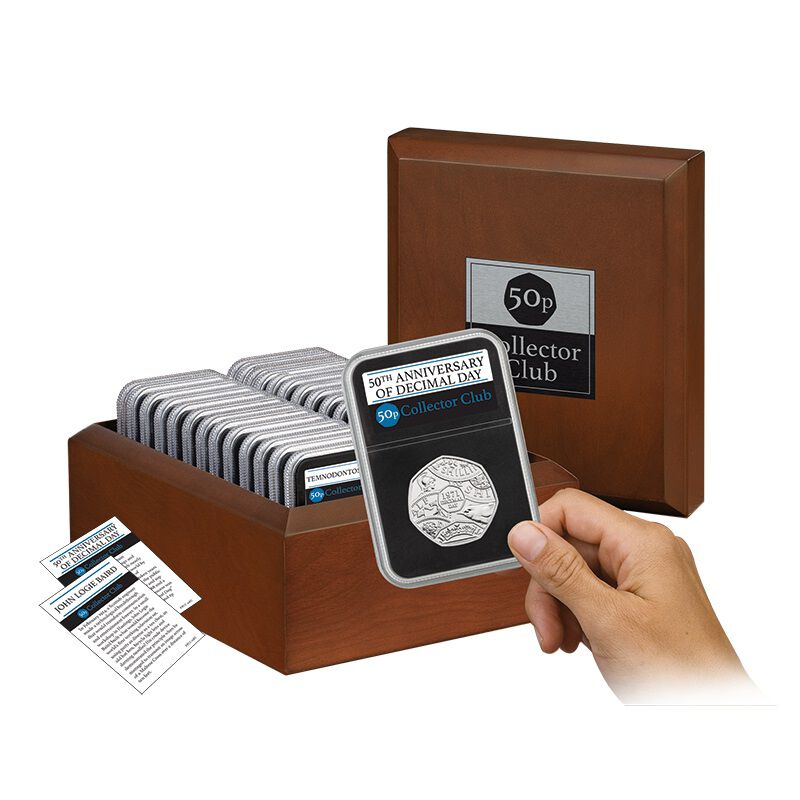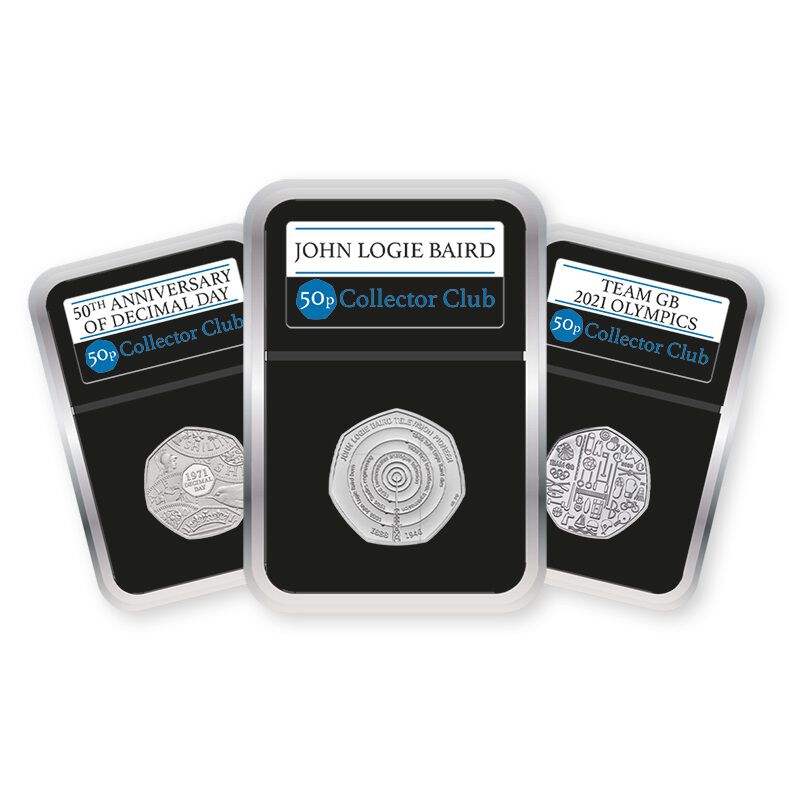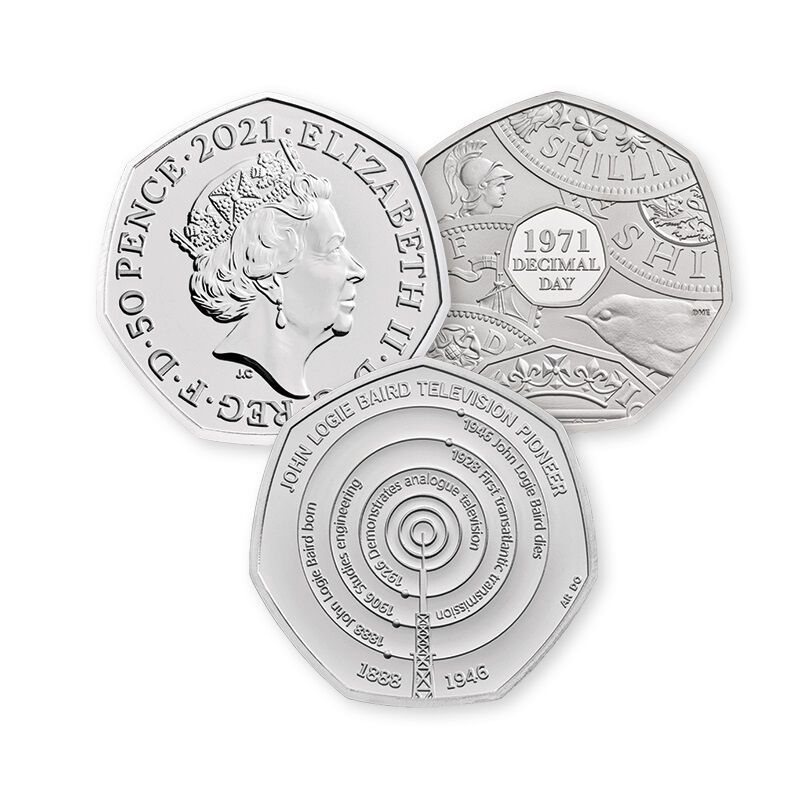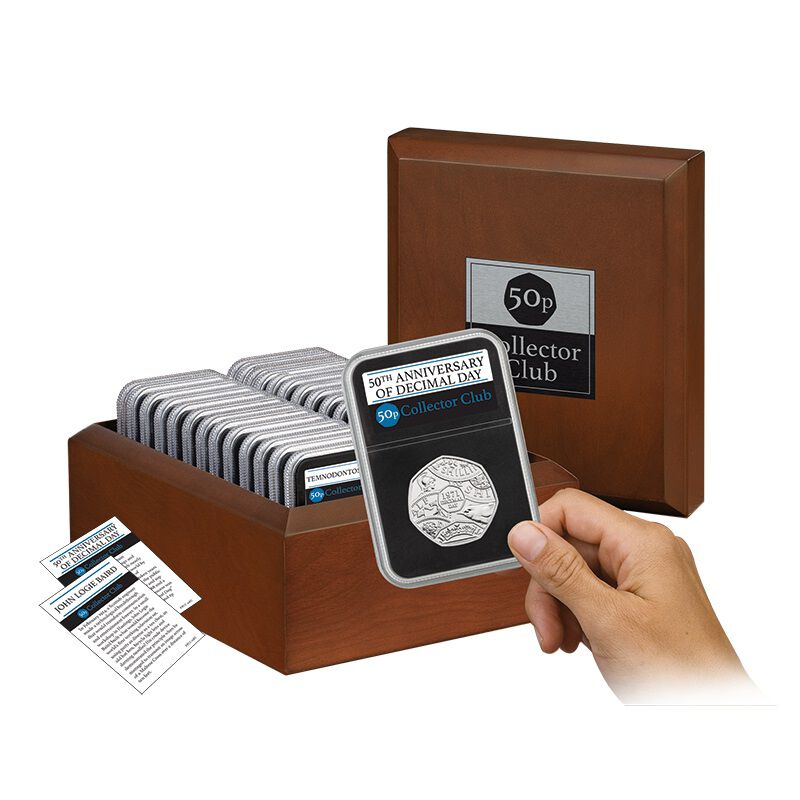 In stock. Ships in 3-4 business days.
£19.95
per coin
You will receive a new issue each month, subject to the Royal Mint's release schedule.
It's now possible to begin receiving pristine, never-circulated 50p tributes issued by the Royal Mint by enrolling in the prestigious 50p Collector Club, available exclusively through Danbury Mint. Once enrolled, you will enjoy the incomparable convenience of receiving these dazzling coins as they arrive right at your door. No need to worry about placing any future orders before the inevitable rush… you're already at the head of the queue and your place is secure.Look at what you're guaranteed:
Every future 50p design issued by the Royal Mint in coveted, uncirculated condition
Each coin individually housed within a sonically sealed case
The Danbury Mint hologram on each case ensures authenticity and that your coin is protected by our "Sealed for Good" technology
A treasury of highly anticipated mintages including the 50th Anniversary of Decimal Day, John Logie Baird, the Definitive 2021 50p Coin and so many more
As an added advantage, this offer includes two FREE gifts.
With each coin you'll receive an informative fact card conveying all the thrilling details about the coin, plus a luxurious bespoke wooden display to house and protect your collection. Handsomely detailed with classic finishes, this case adds a sophisticated accent wherever it's displayed.