The 2022 50p Silver Proof Collection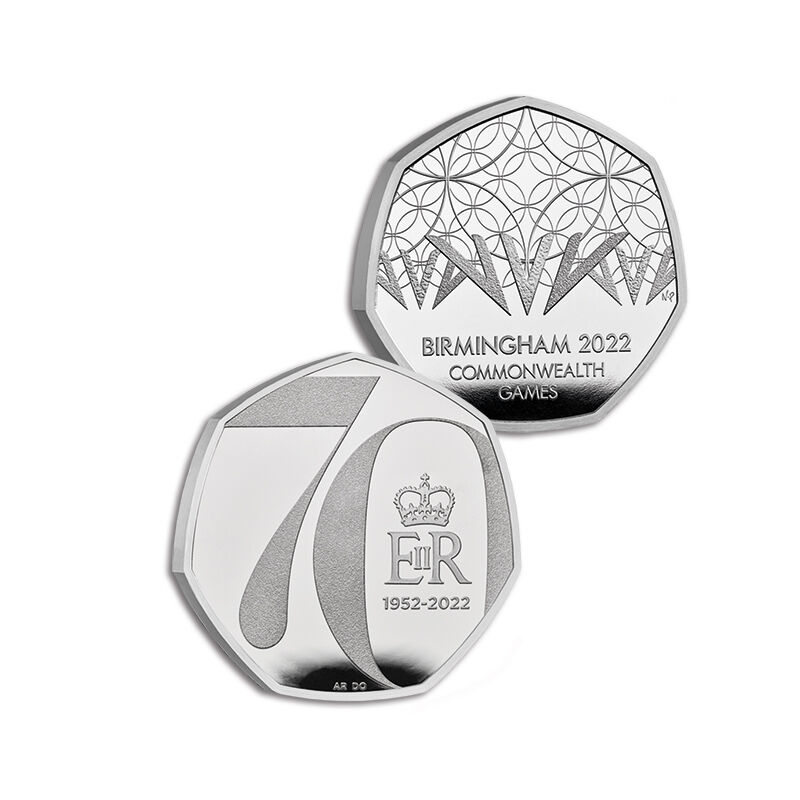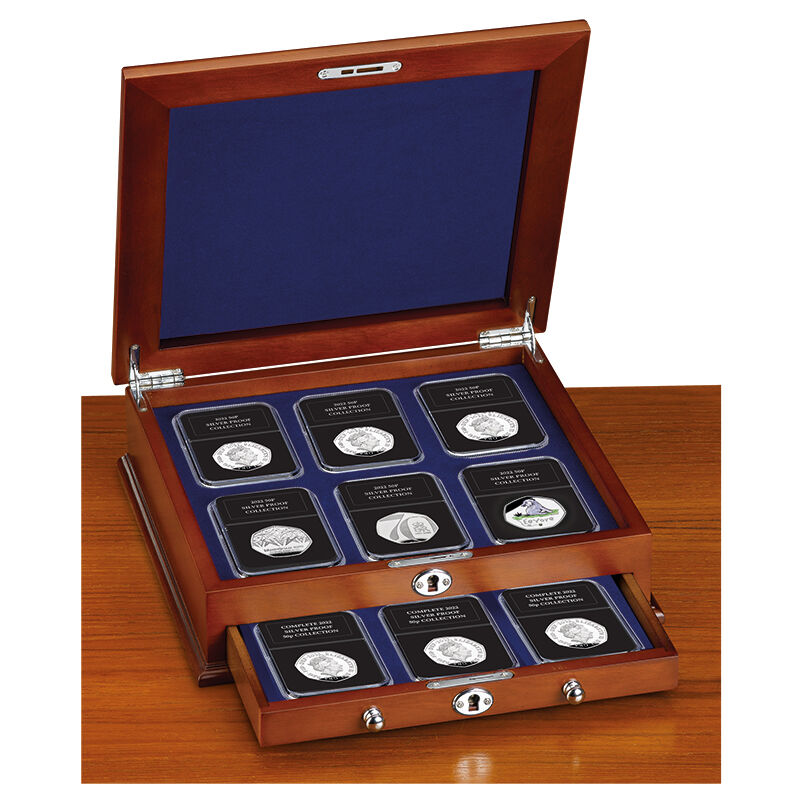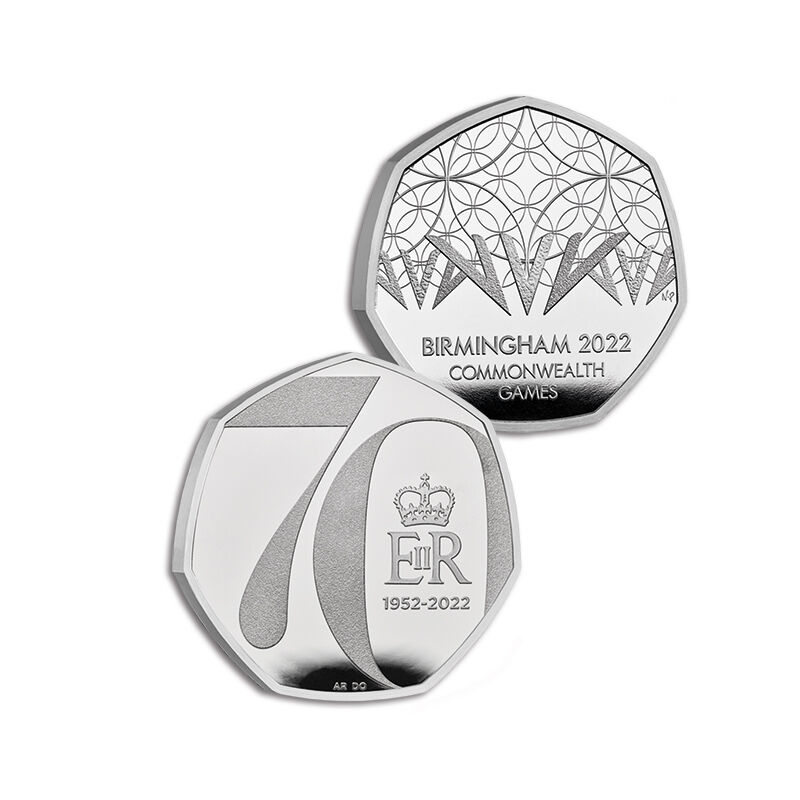 A complete set of every 50p design that the Royal Mint will issue this year, presented in stunning never-circulated proof quality. Each exquisite .925 silver coin will be sealed in an archival-quality case. With your subscription you are also entitled to a deluxe wooden display at no additional charge!
Show Less
Show More
In stock. Ships in 4-7 business days.
£149
per coin
You will receive one silver proof coin every other month
Every year the Royal Mint's range of 50p coins are issued to celebrate a wide range of our nation's cultural and sporting events. From major Royal events to landmark anniversaries, the 50p is now the country's collecting coin. And this year is no different! From the Queen's Platinum Jubilee to the 2022 Commonwealth Games and more yet to be announced, there is a wonderful array of events to celebrate in 2022.
Now, you're invited to be part of what may be the most important collecting event of the year. You can acquire the complete set of commemorative 50p's that the Royal Mint will issue this year... all in pure silver and their condition preserved for generations to come.
• Proof coins are the ultimate grade of coin, made only for collectors and in limited quantities. Struck at least twice on highly polished 92.5% pure silver blanks for an unparalleled level of craftsmanship and brilliance, these proof coins feature crisply detailed high-relief images, beautifully contrasted by the gleaming mirror-like background.
• Including notable tributes to British culture and history, from HM The Queen reaching her Platinum Jubilee… to this year's Commonwealth Games in Birmingham… and the celebration of A.A. Milne's classic Winnie the Pooh characters, and many more.
• Fitting for such deluxe coins, each Proof coin is sonically sealed in an archival-quality case to ensure they are preserved as heirlooms for years to come. Confidently hold and examine each silver proof 50 pence coin without worry about dust, fingerprints or any damage whatsoever.
• As you build a meaningful collection of important British commemorative treasures, you will also receive a FREE deluxe wooden display case to house and protect your collection. Your precious silver proof coins will be safe, nestled in the luxurious felt-lined interior.

You will receive one silver proof coin every other month until your collection is complete. The complete list of 2022 50p issues has yet to be confirmed by the Royal Mint, but rest assured, you are guaranteed to receive all the 2022 commemorative coins as they are released.