The 2018 Beatrix Potter Silver Proof Set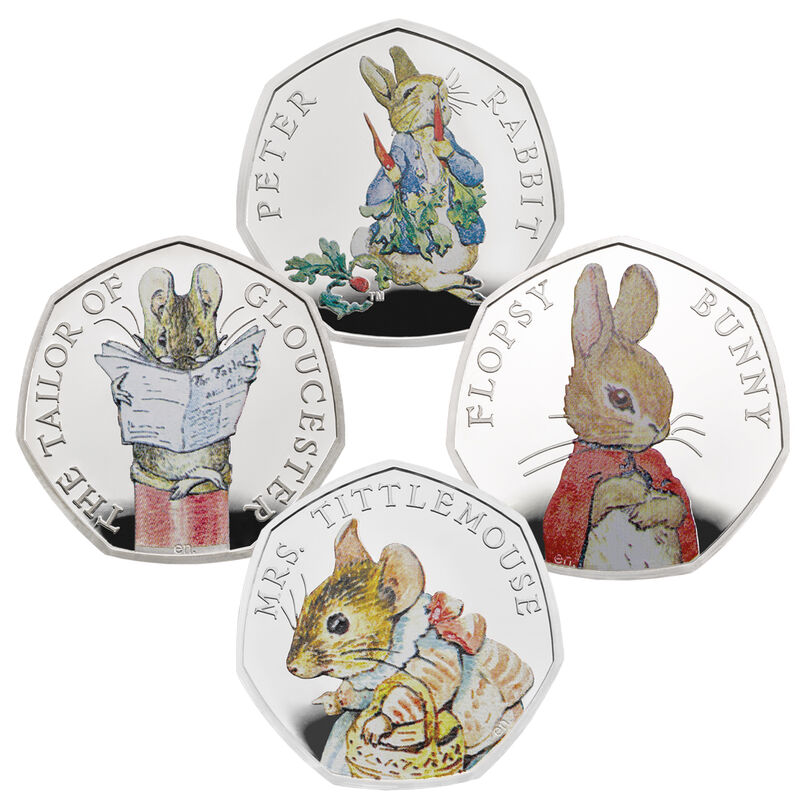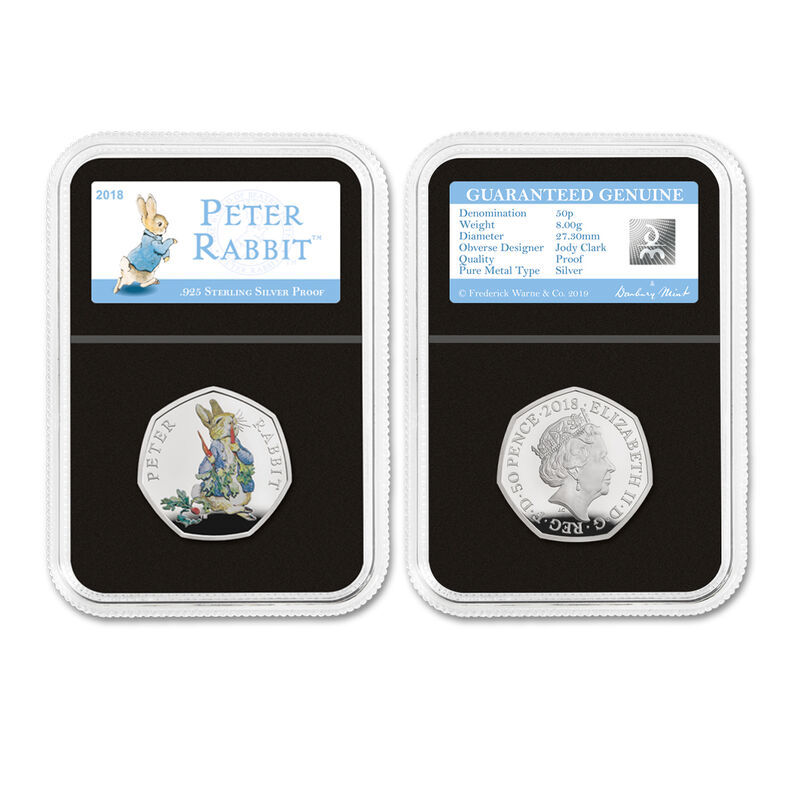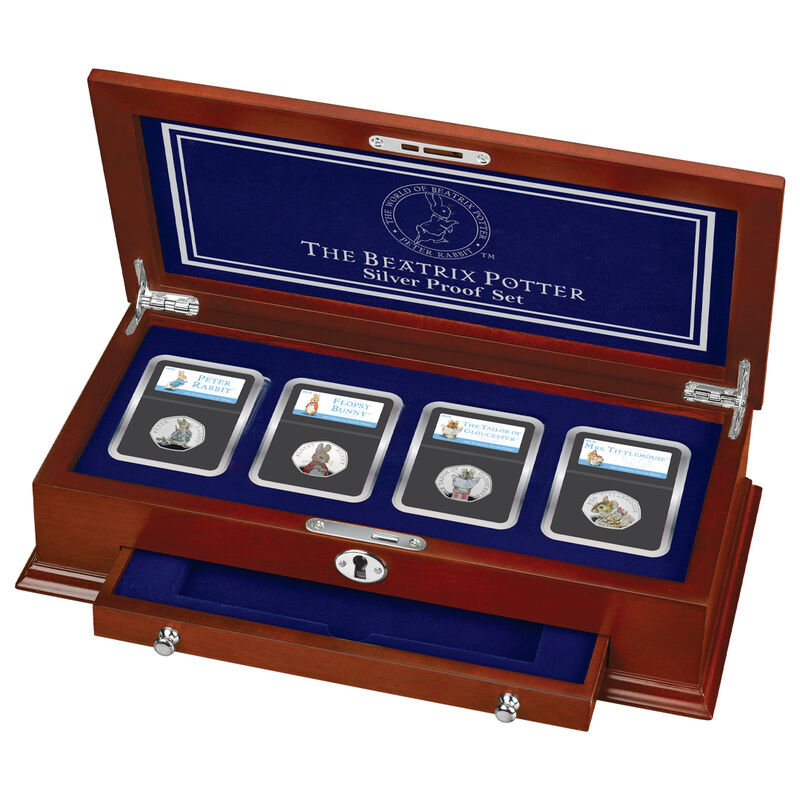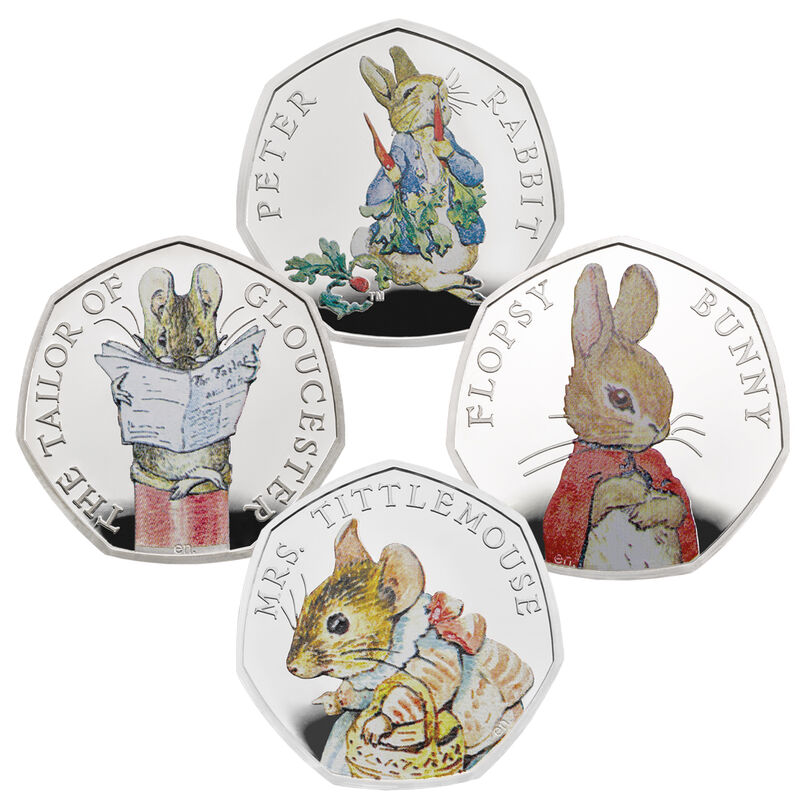 When Beatrix Potter wrote her charming tales over a century ago, she could never have imagined that her stories and illustrations would still be adored today, by children and adults alike.
Ever since the Royal Mint issued the first Peter Rabbit 50p coin to celebrate her 150th anniversary, British coin collectors have been in a frenzy. They have scrambled to secure every coveted issue. Each has been struck in limited quantities and demand has regularly outstripped supply.
Now, Danbury Mint presents… The 2018 Beatrix Potter Silver Proof Set, a colour-enhanced complete collection of the 2018 50 pence silver proof coins. Each coin features one of Potter's quirky, loveable characters from Hill Top Farm, with every detail crafted to the highest level of intricacy. Your collection will include Flopsy Bunny, Mrs. Tittlemouse, the Tailor of Gloucester and of course Peter Rabbit! The 2018 Peter Rabbit coin has sold out at the Royal Mint and collectors are on the hunt for such a rare coin in incredible proof quality.
Unbeatable proof quality – each silver coin has been struck not once, but twice for the superior crispness of design. Diamond paste is then used to bring the coin up to an unparalleled mirror-like brilliance; making these silver proof coins the pinnacle of the minter's art.
State-of-the-art preservation - Using Danbury Mint's "Sealed for Good" technology, each coin is sonically sealed in an archival-quality case, similar to the ones used by the nation's premier coin grading companies.
Free wooden display chest - this delightful collection is housed in a deluxe wooden display chest, specially imprinted on the lid with a silhouette of her most famous mischievous character – Peter Rabbit. This luxurious display is yours at no extra cost with your second shipment, complete with a silver lock and key for added security.
Free Certificate of Authenticity – attesting you are the proud owner of this stunning set of Beatrix Potter 50p coins, struck by the Royal Mint to a dazzling 92.5% silver proof standard.
BEATRIX POTTER™ © Frederick Warne & Co., 2020 Frederick Warne & Co. is the owner of all rights, copyrights and trademarks in the Beatrix Potter character names and illustrations. Licensed by Silvergate PPL Ltd. Part of the Silvergate Media group of companies.