Brilliant Uncirculated Pure Silver Coins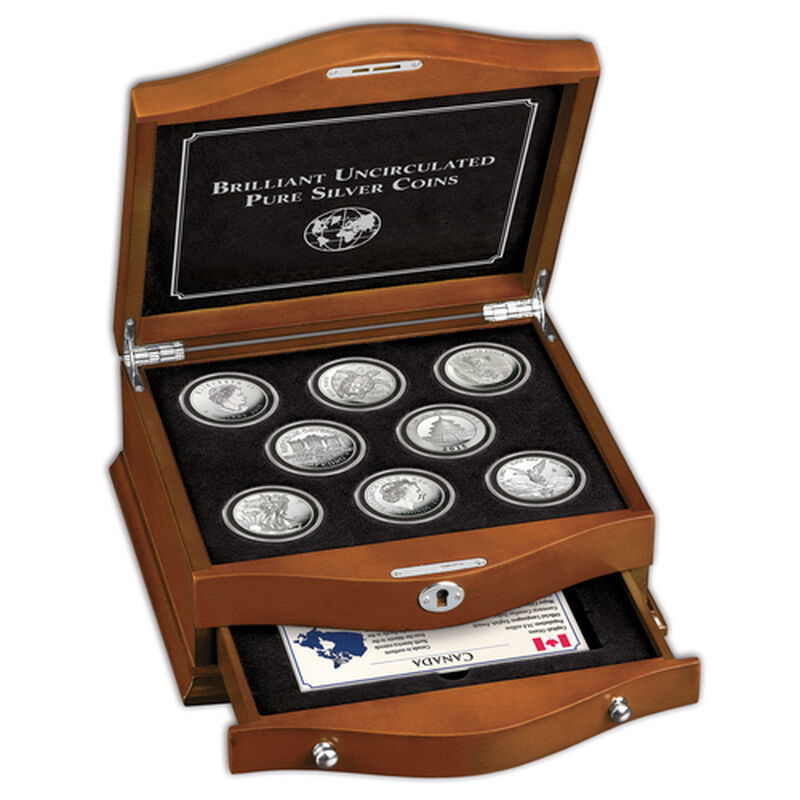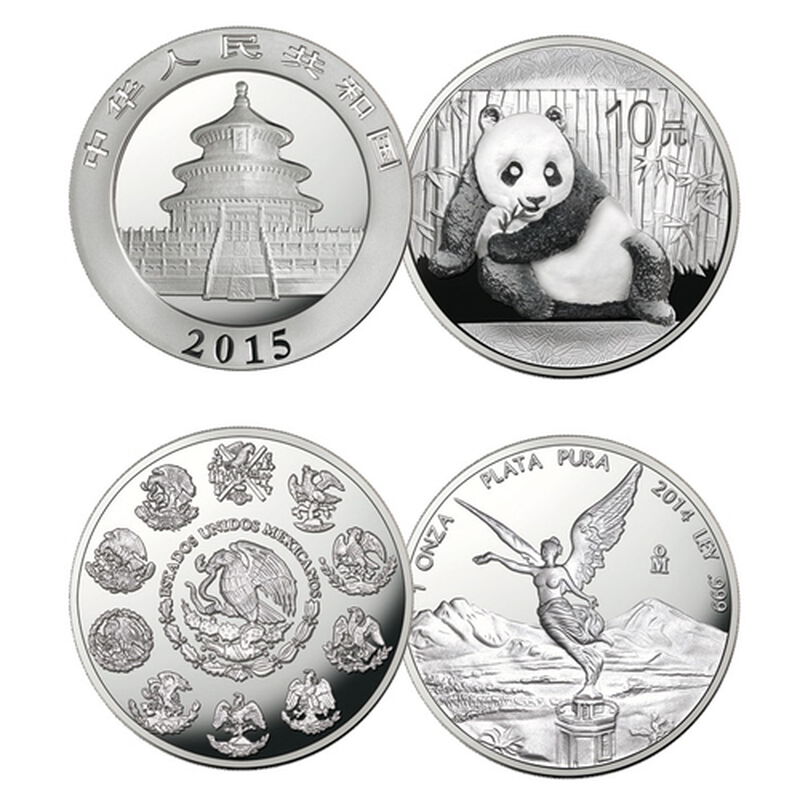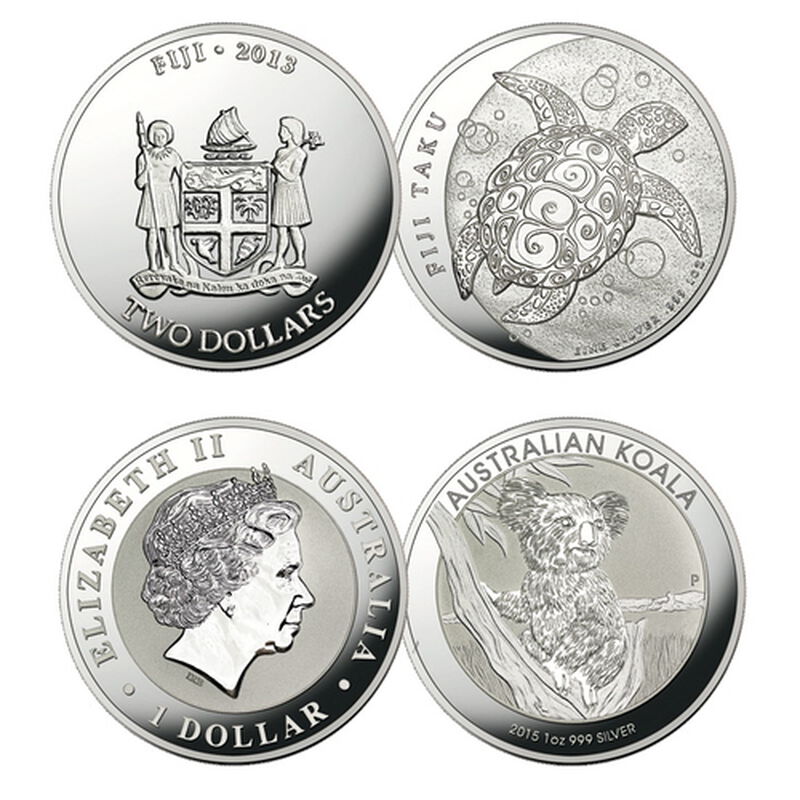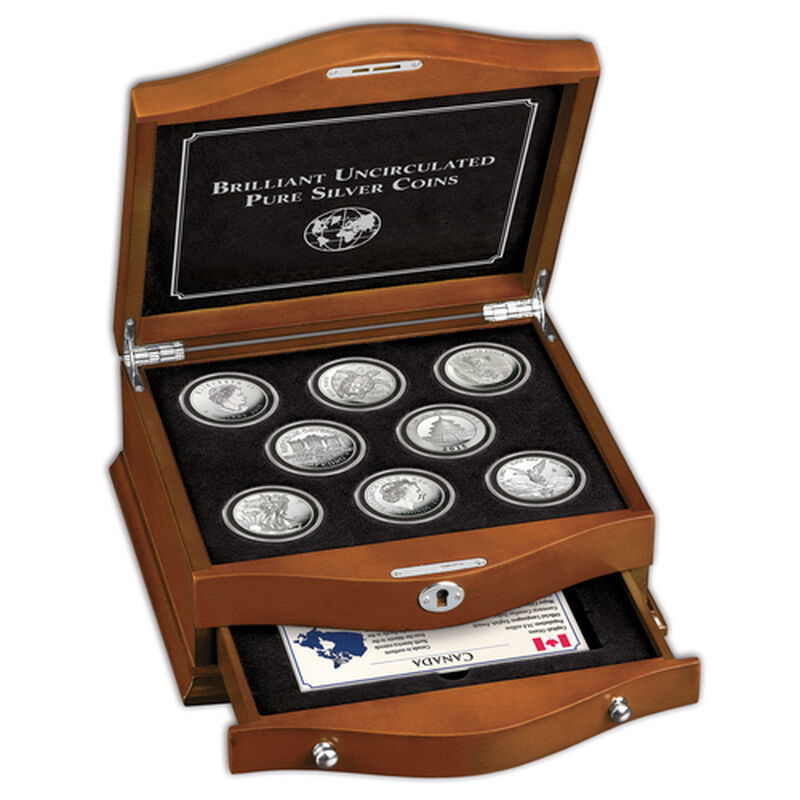 In 1986, the United States Mint caused a sensation when it released the first Silver Eagle. Struck with one ounce of pure silver, it was the first coin of its kind in U.S. history. With its silver weight and 99.9% silver purity guaranteed by the U.S. government, it quickly became the world's most popular silver coin… and it soon inspired other government mints around the world to produce their own pure silver coins. While many people know about the American Silver Eagle coin, few ever get the chance to experience the wonderful array of 99.9% pure silver coins that perfectly complement the world's most popular silver coin, including our very own Britannia coin. Now, for the first time, you can discover the world of 99.9% pure silver coins with this historic set.
This stunning collection of eight large silver bullion coins:
• Contains one troy ounce of 99.9% pure silver in each coin, minted for collectors only in extremely limited quantities, and sold at a premium to face value.
• Was struck with precision by the world's most renowned mints, with each coin's silver weight, purity, and legal-tender status certified by the issuing government.
• Is enhanced by Information Cards that accompany each coin and detail its design and history, as well as fascinating facts about the country of issue.
• Is presented in Brilliant Uncirculated condition, in custom-designed capsules that allow you to examine both sides without fear of damage from dust, dirt and fingerprints.