America's Largest Silver Coin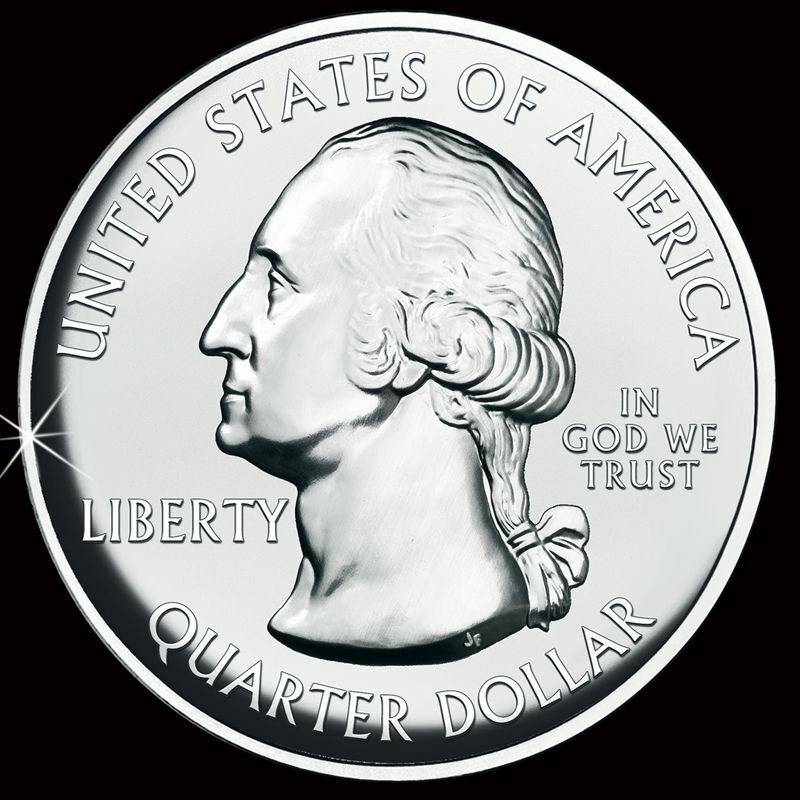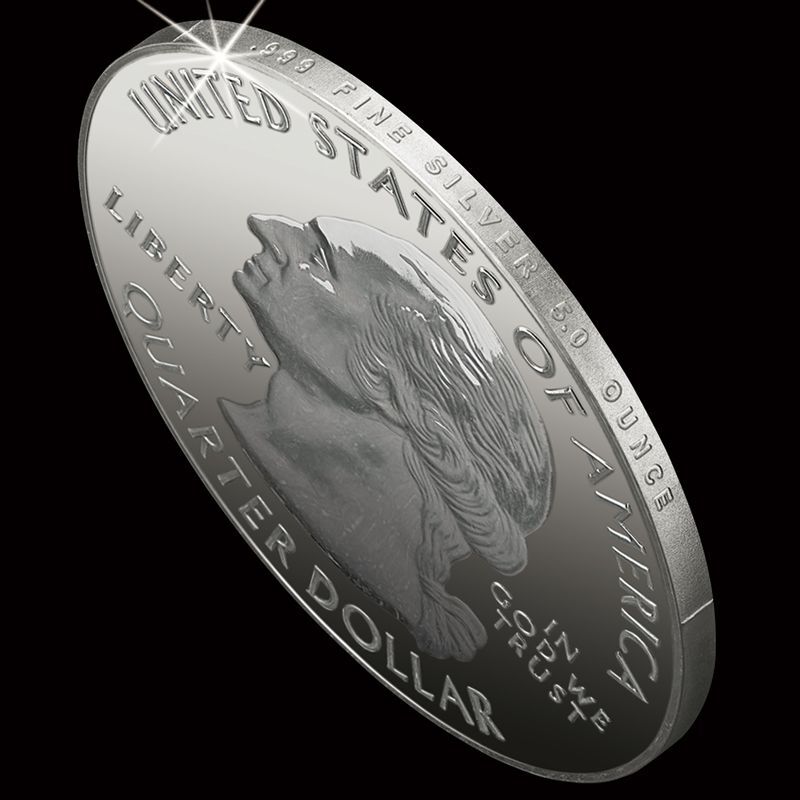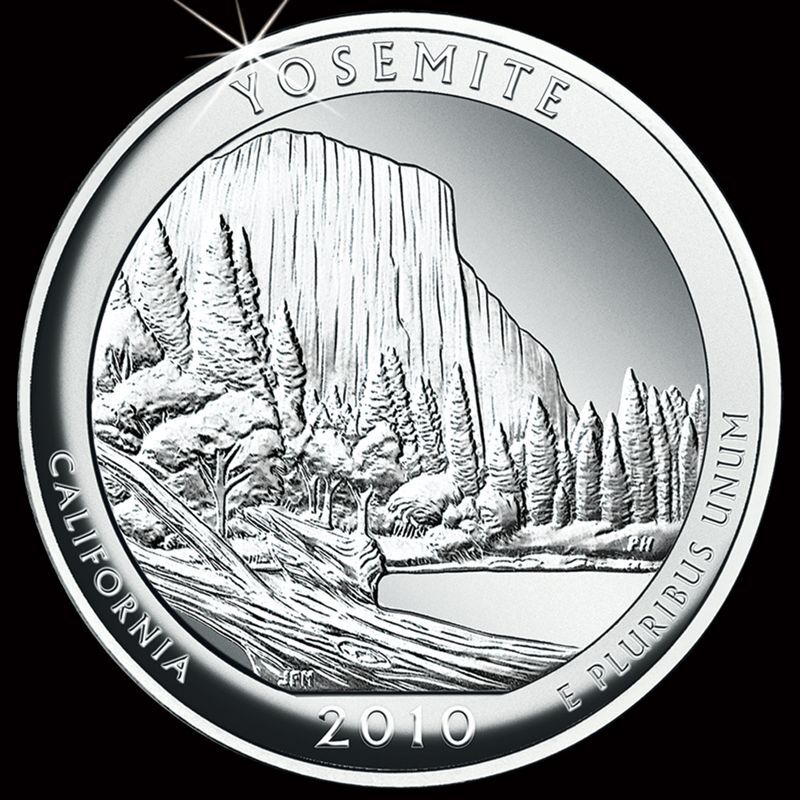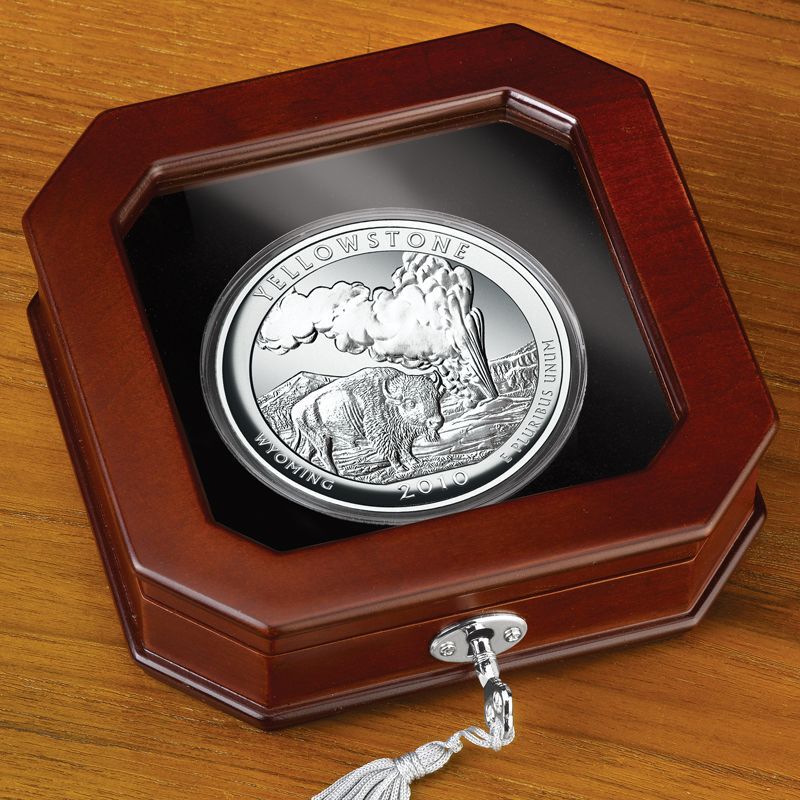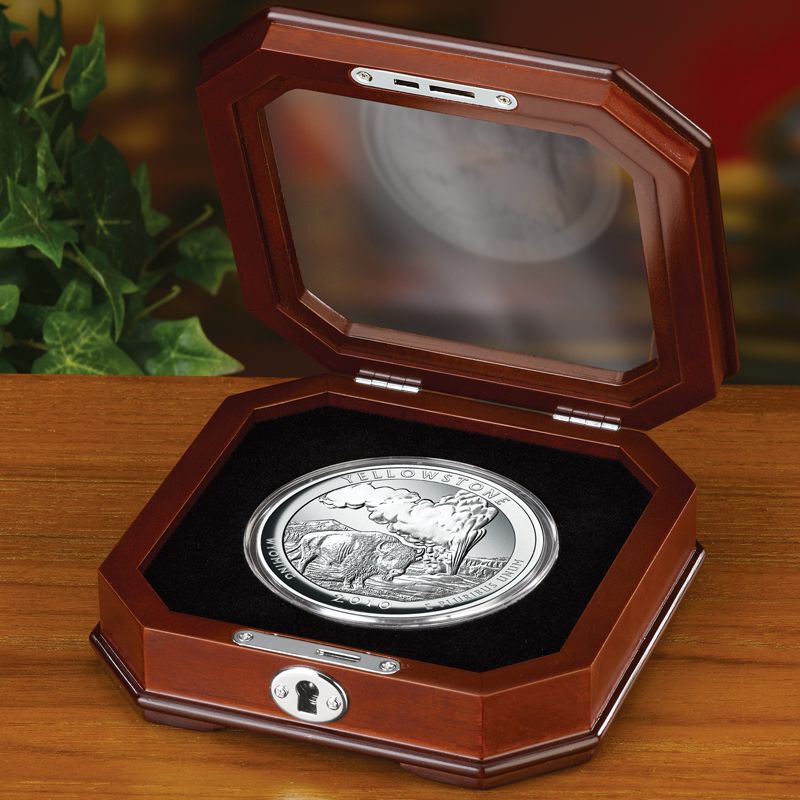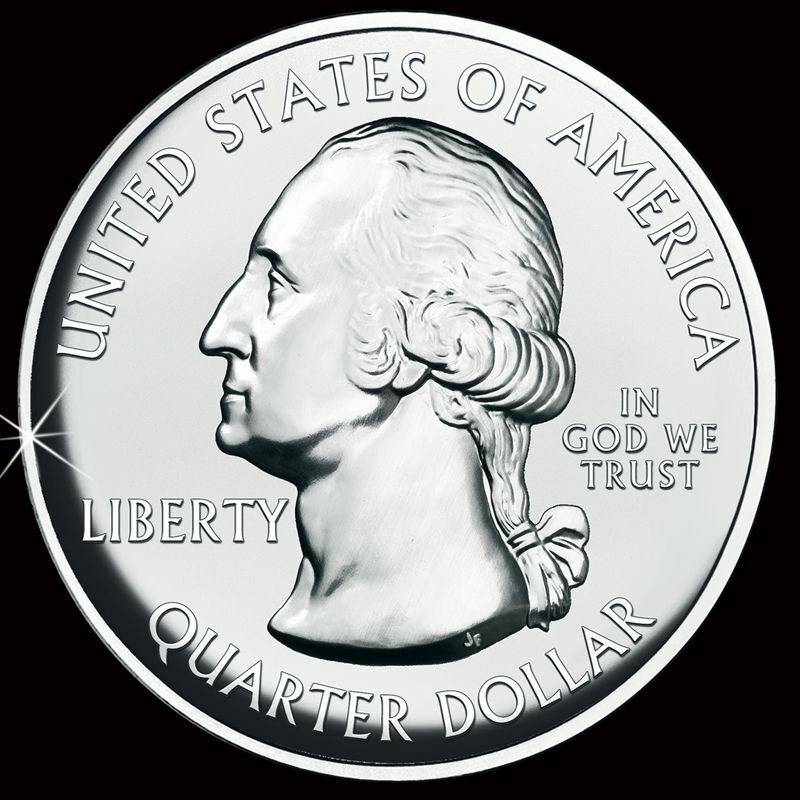 Millions of collectors worldwide are captivated by the U.S. Mint's stunningly popular National Parks State Quarters series. But only a lucky few even know about the matching giant silver bullion coins featuring the exact same designs. Each massive legal-tender U.S. coin is struck in FIVE OUNCES of 99.9% pure silver…a grand scale never before attempted in U.S. coinage history. A sculptured masterpiece, it is breath-taking in its unprecedented size, historic importance and extreme scarcity.This seldom-seen, first-year-of-issue silver bullion coin:
Sold out quickly and is virtually impossible to find today.
Is struck by the U.S. Mint to the most exacting standards, with guarantees of its record five-ounce weight and 99.9% silver purity incused on the edge.
Includes a Certificate of Authenticity that further attests to the coin's extraordinary weight and silver content.
Comes carefully sealed in a crystal-clear capsule — guaranteed to be in the same superb condition as the day it was minted.
The glass-topped wooden display chest is approximately 5.7" x 5.7" x 1.7".
Due to scarcity, no specific 2010 design can be promised. However, you are guaranteed a 2010 first-year-of-issue coin.