Turning the Tide – The Battle of El Alamein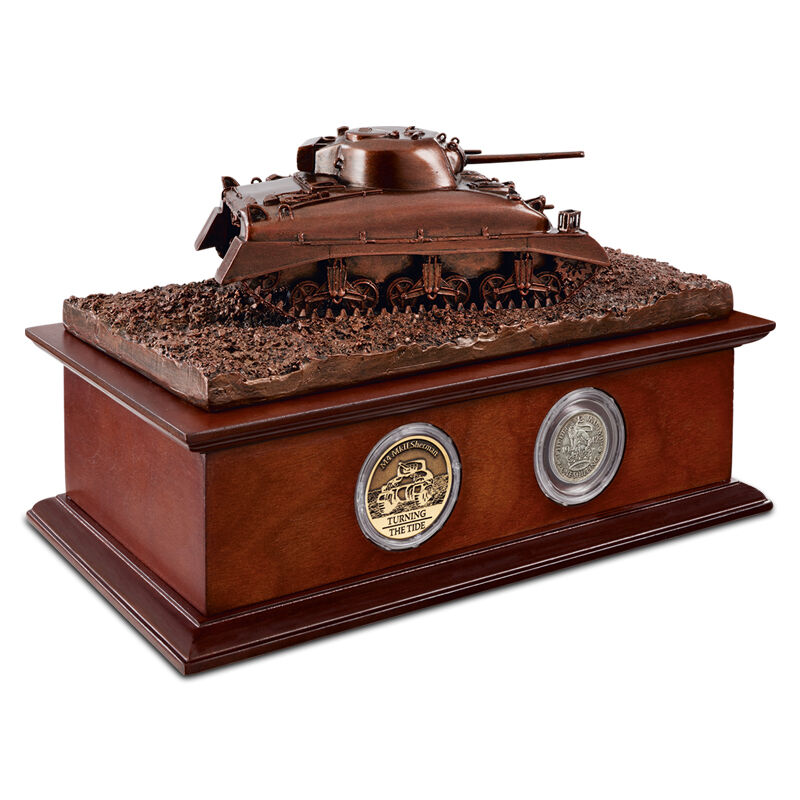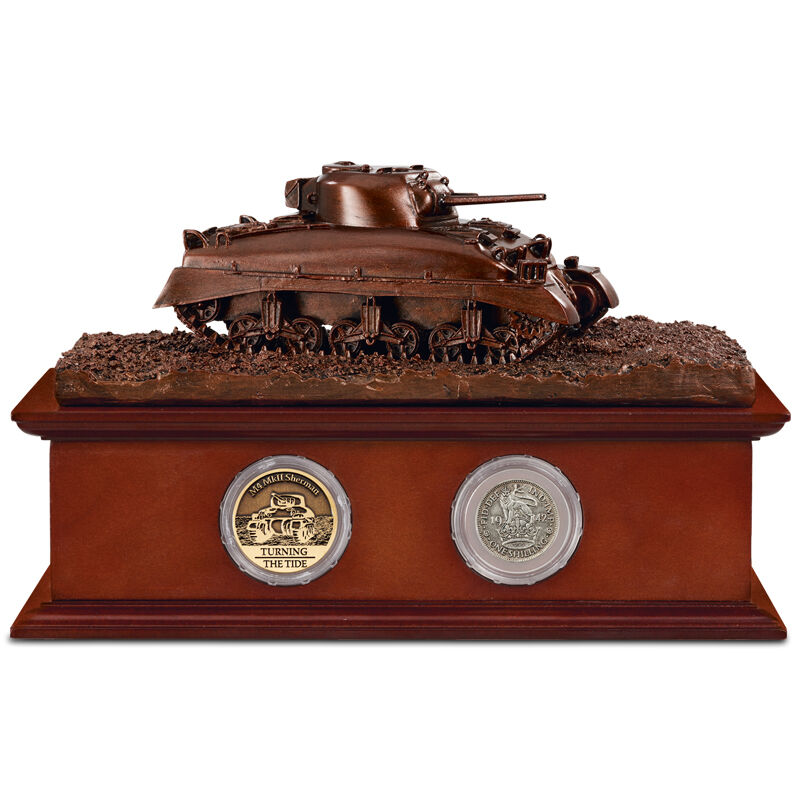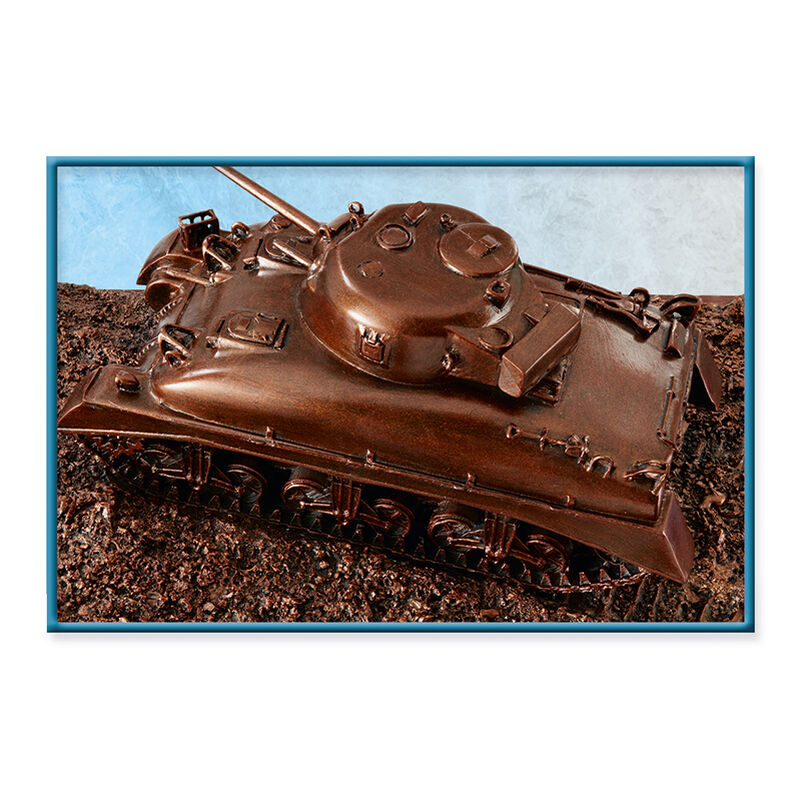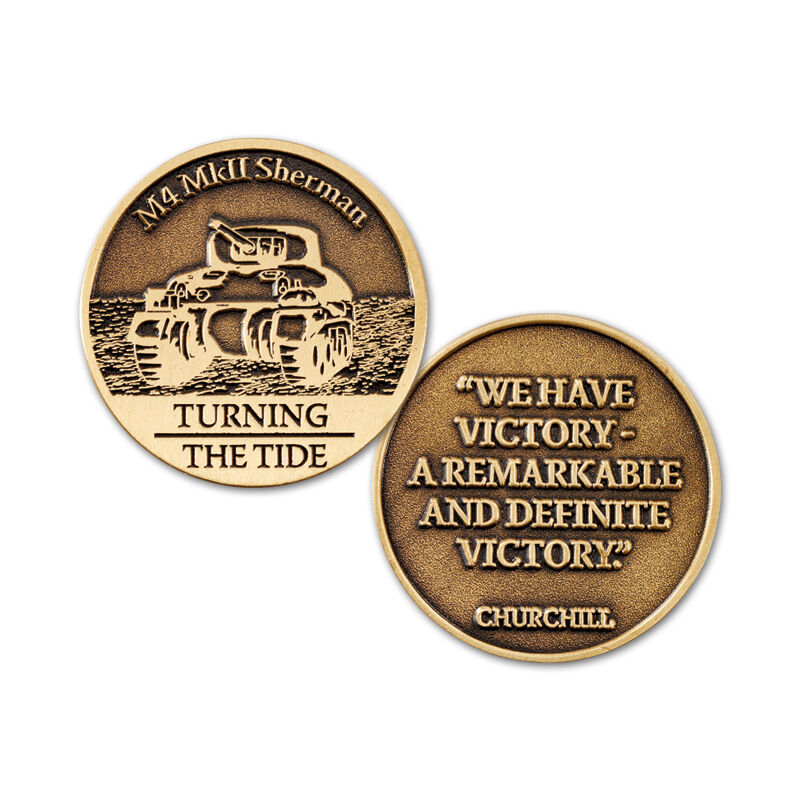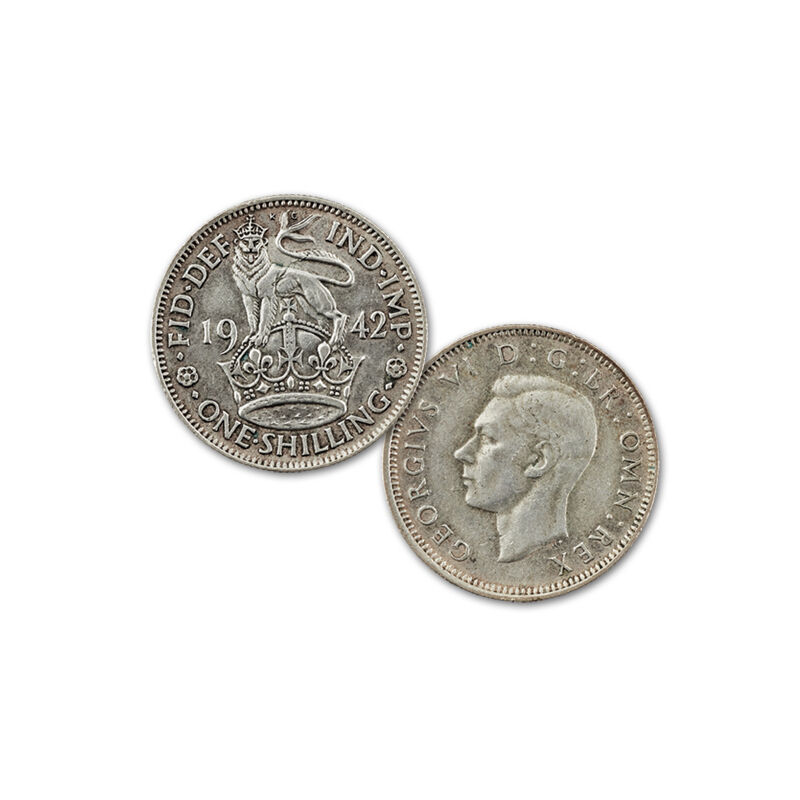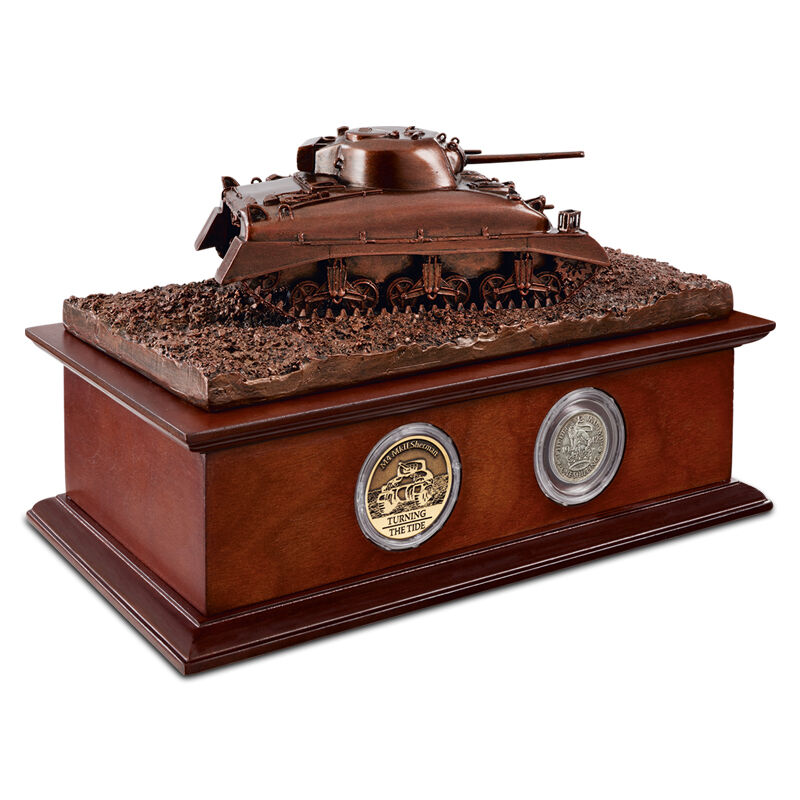 The M4 Sherman tank is one of the best-known tanks of the Second World War. It saw action in Europe and the Pacific, but it was in the deserts of North Africa that the Sherman made its debut. It was one of General Montgomery's key weapons against Rommel's mighty Panzer divisions at the decisive Battle of El Alamein, in October 1942.
To commemorate the 75th anniversary of the battle, and to celebrate the pivotal role of the M4 Sherman, Danbury Mint is proud to present exclusive bronzed sculpture accompanied by a genuine 1942 silver shilling and specially-commissioned commemorative medal.
With expert guidance from our military historian, our skilled craftsmen have successfully captured all of the key details. From the 75mm gun to the suspension bogies, the caterpillar tracks to the turret hatch... even the shovel and axe attached to the rear… all are there for you to admire.In an eye-catching bronze finish, the complete sculpture is set upon a wooden plinth, set with a genuine 50% silver shilling from 1942, the year of the Battle of El Alamein.
In raised relief on the front of the commemorative medal, the Sherman tank powers across the desert sands. The reverse features the words of Winston Churchill, speaking to the House of Commons after news of Montgomery's victory: "We have victory – a remarkable and definite victory."