The World's First Combat Tank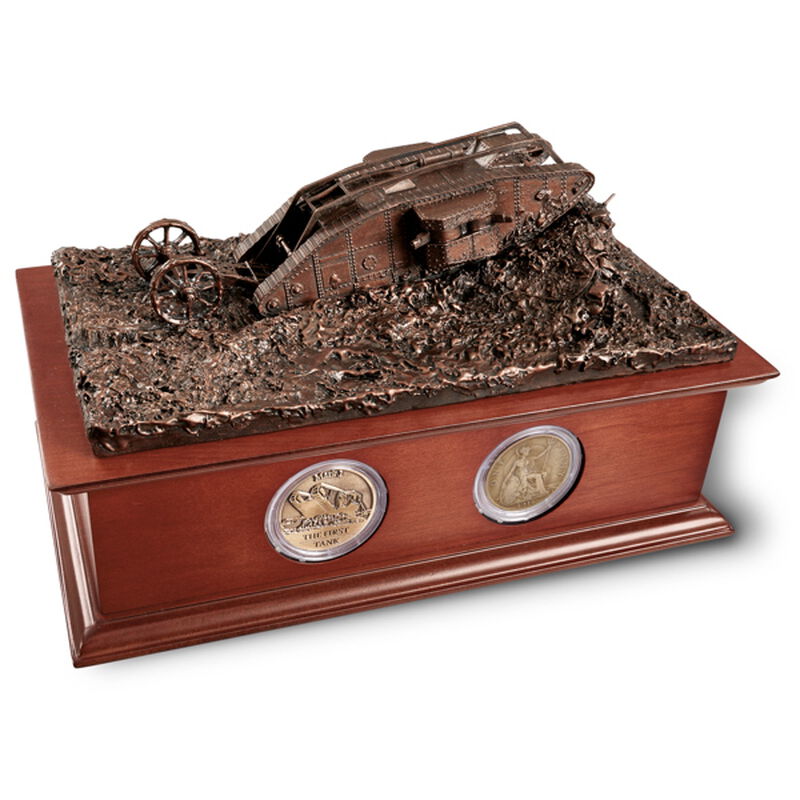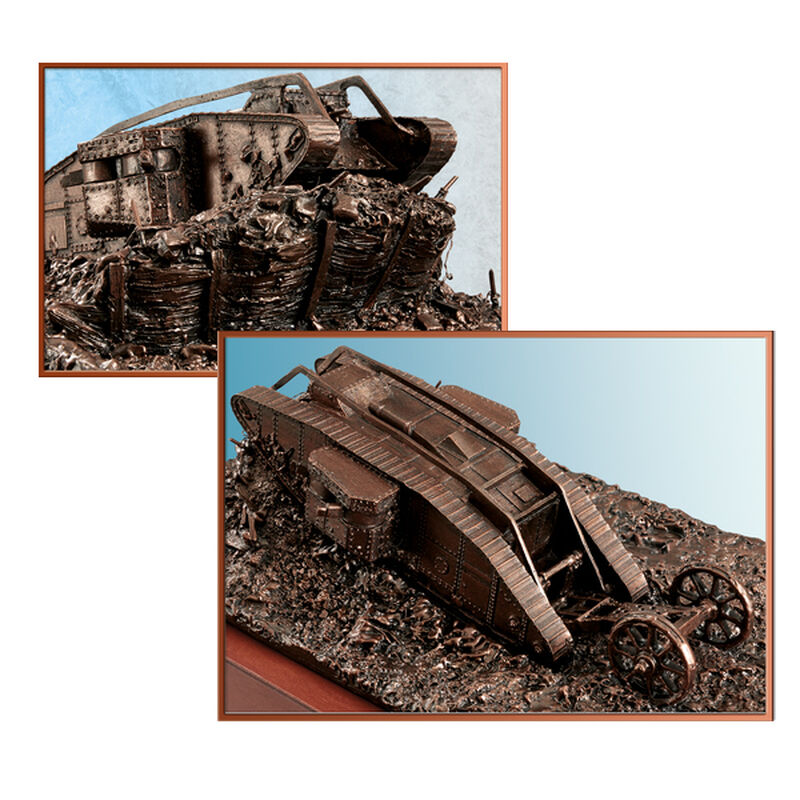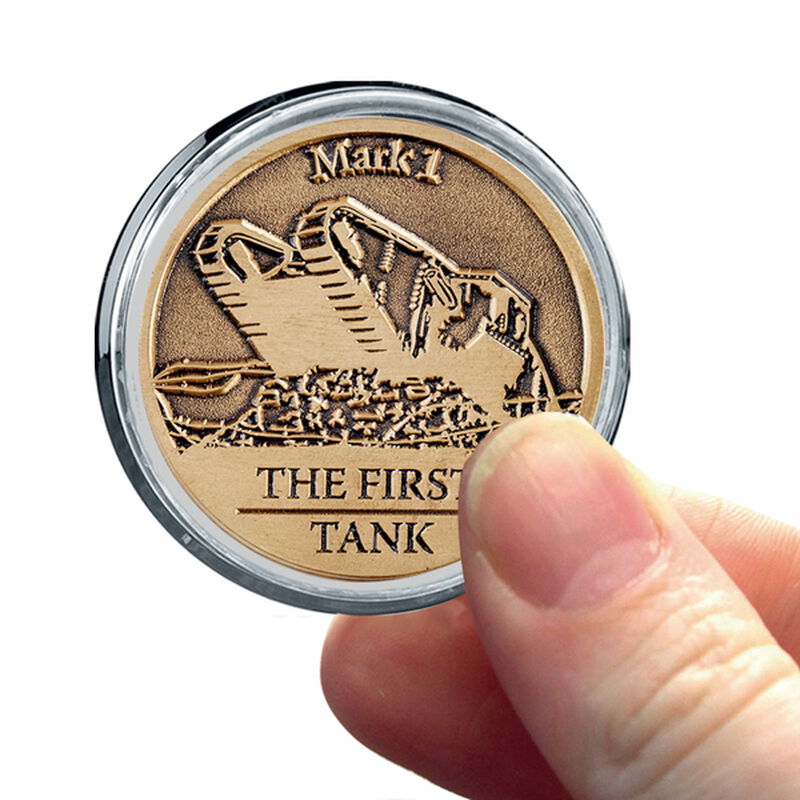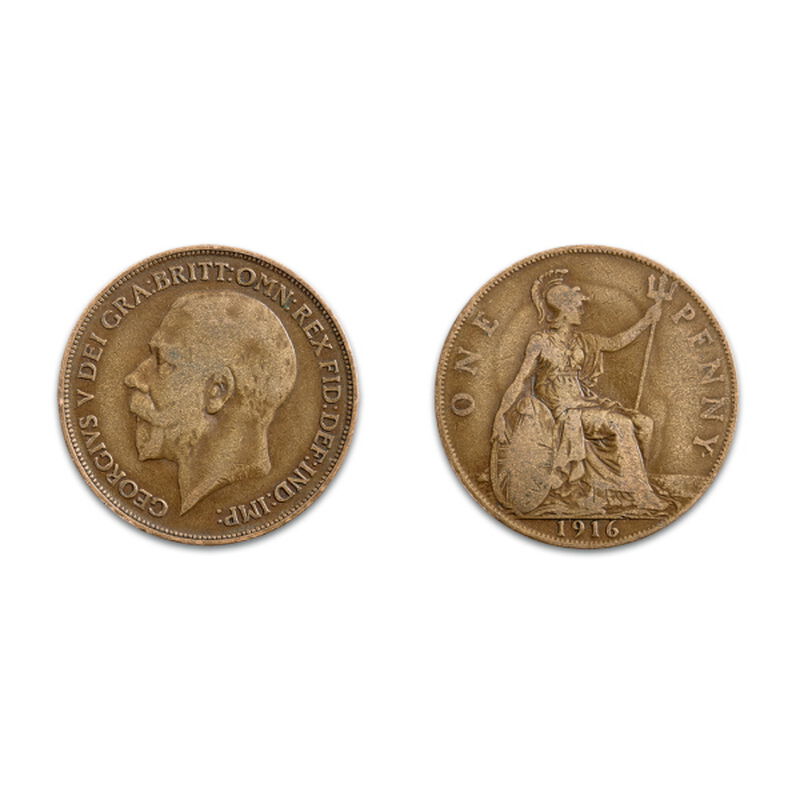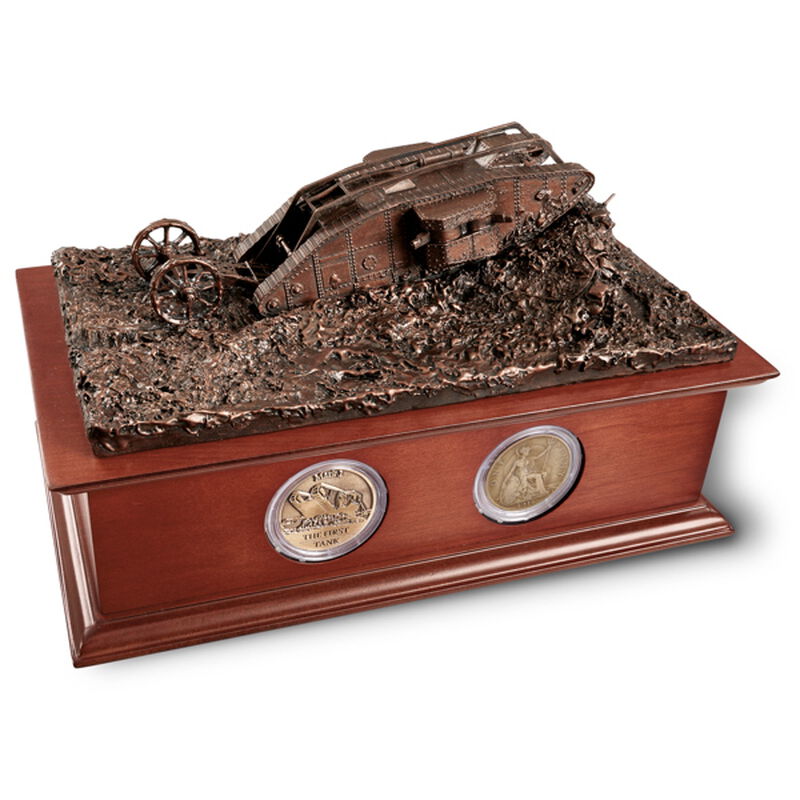 In September 1916, amongst the carnage of the 4½-month Battle of the Somme, the tank saw active combat for the first time. Ultimately, these strange, new-fangled inventions would break the stalemate of the trenches, help bring victory for the Allies – and change military tactics forever.To celebrate their pivotal role in The Great War, Danbury Mint is proud to present this exclusive bronzed sculpture.
Our craftsmen have successfully captured every detail of the tank including the caterpillar tracks, the sponsons extending from the sides, the five machine-guns, and the steering tail at the rear which makes the tank so distinguishable from later versions.
The tank crosses the barren, cratered terrain of no-man's land, crushing the barbed wire and demolishing the walls of the German trench.
A genuine wartime penny from 1916, the year the tank first saw action. It features George V on the obverse and Britannia on the reverse.
An exclusive commemorative medal. In raised relief on the front, the rhomboid-shaped tank crashes over the German trenches. The reverse features the words of Bert Chaney, a signaller with the 7th London Territorial Battalion, as he reacted to seeing the tank for the first time.
A specially-crafted rectangular wooden base.