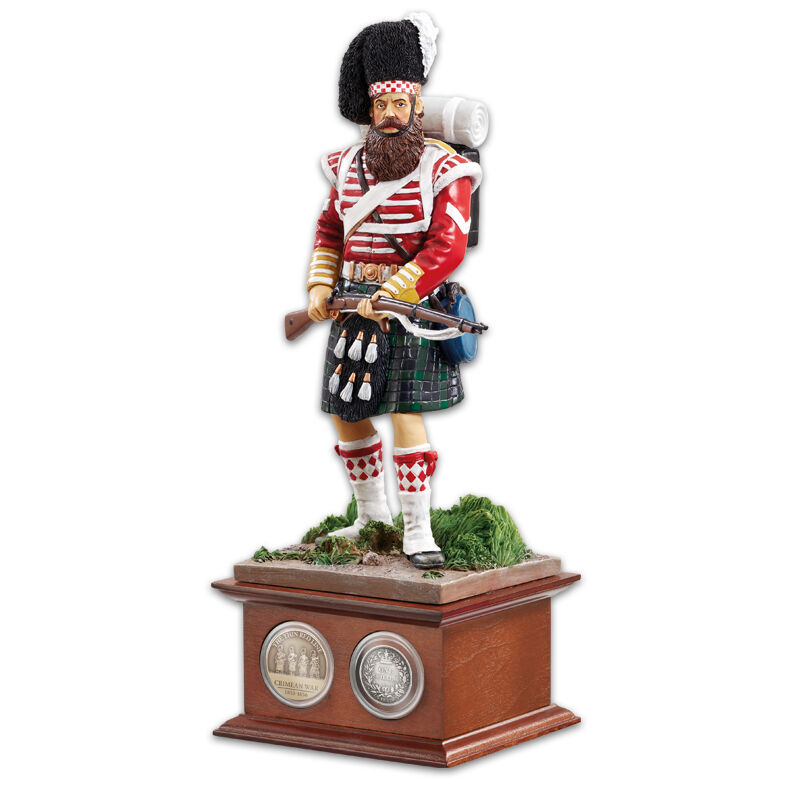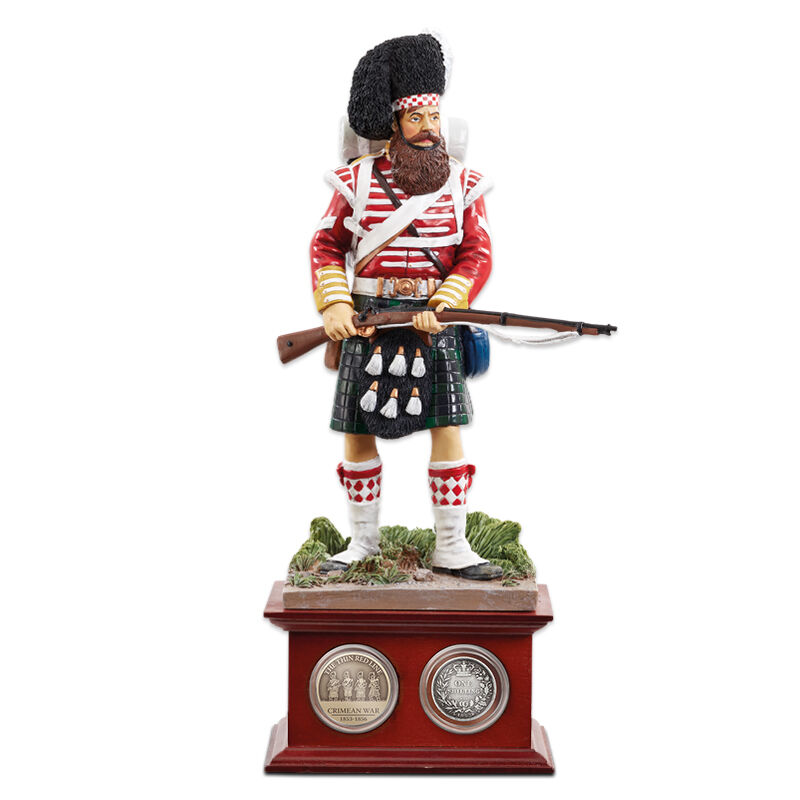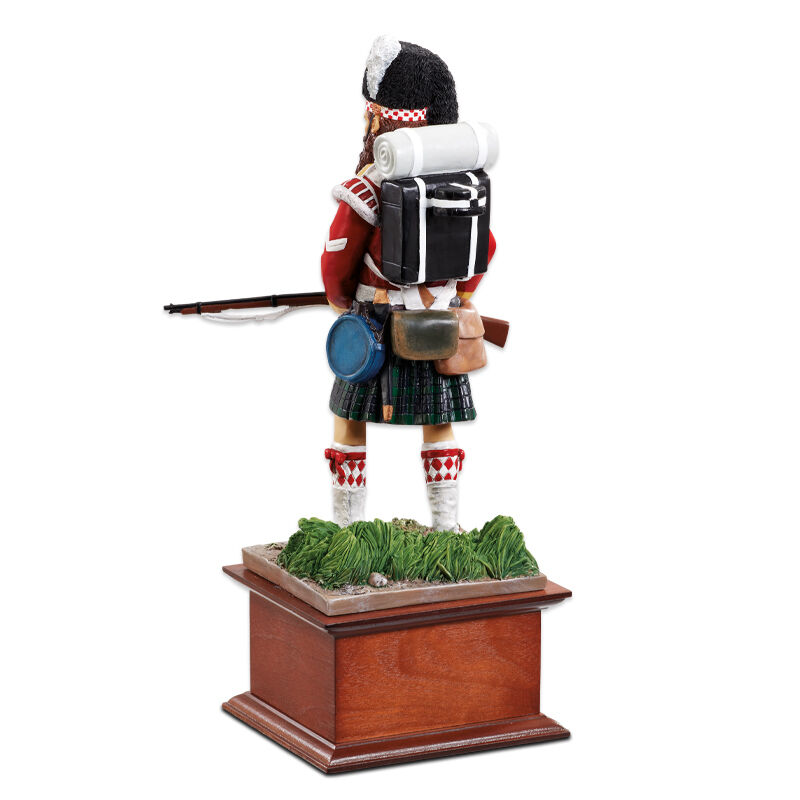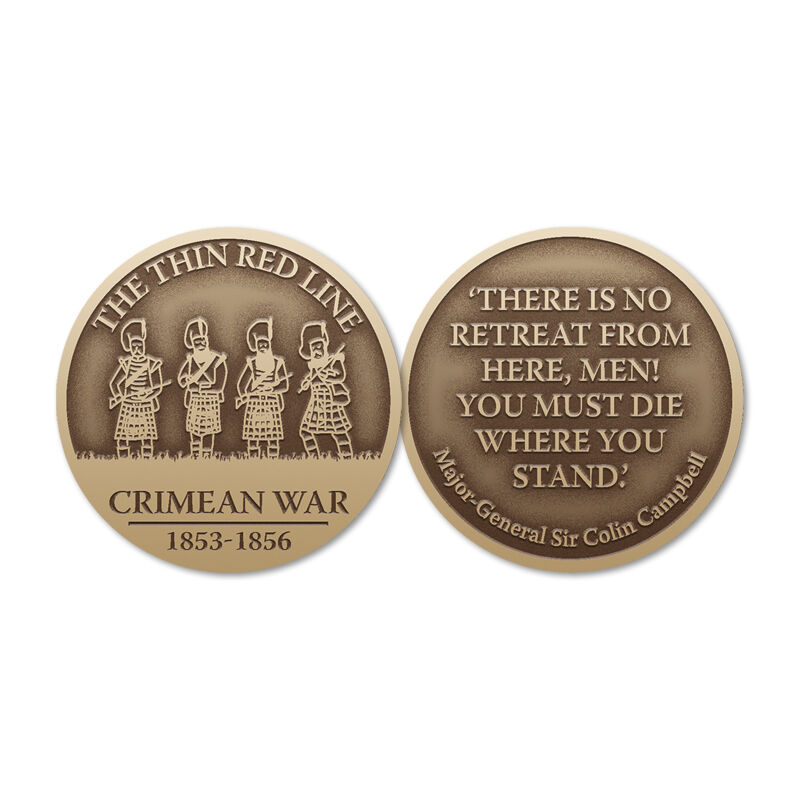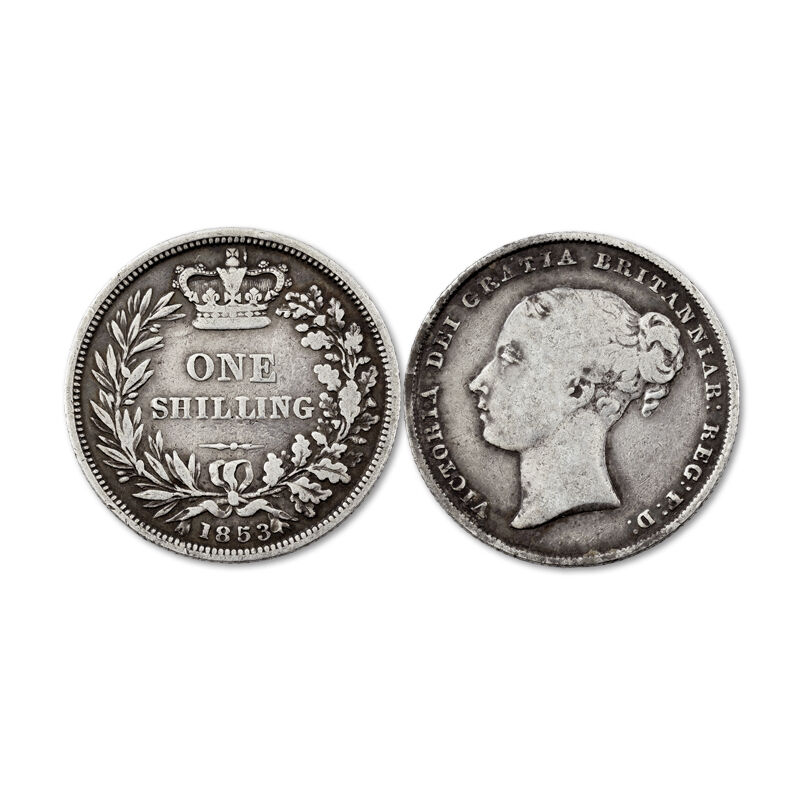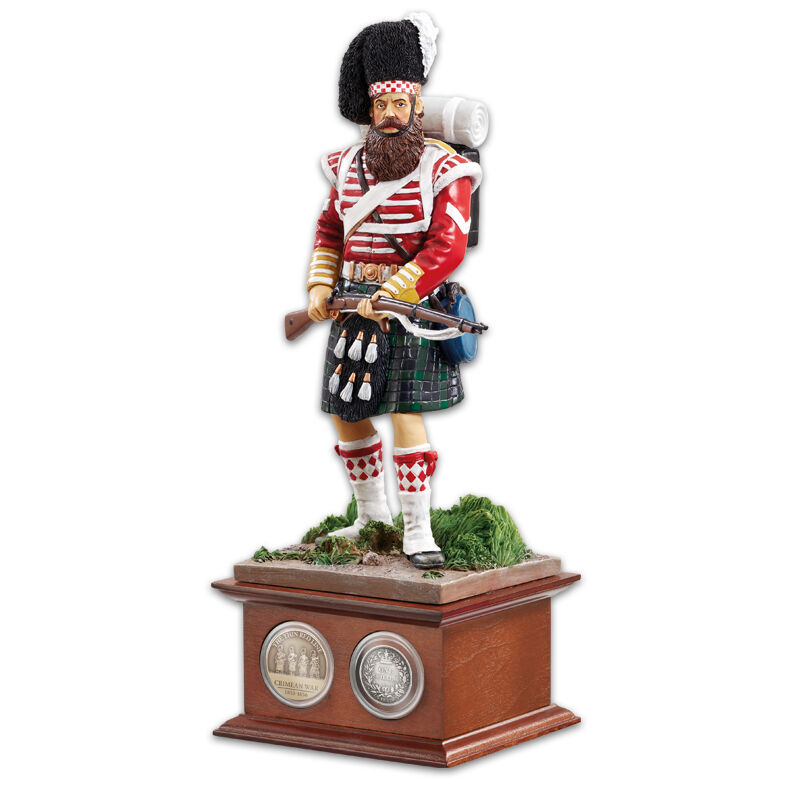 It was 25
th
October 1854 in the Crimea. A small British force was defending Balaclava, the port vital for supplying the whole army. Sensing opportunity, the Russian cavalry charged.  Sir Colin Campbell, commander of the 93
rd
Highlanders lined his men up in two ranks and famously uttered the words
"There is no retreat from here, men! You must die where you stand."
They stood and fired volley after volley, repelling the Russians who retreated in disarray. This audacious moment in history was lionised in the British press and it became symbolic of the brave British soldier. To commemorate the courage of the Highlanders, Danbury Mint is proud to present…
The Thin Red Line
Using expert guidance from our military historian, our craftsmen have successfully captured every detail – from the lace-front red coatee, the regimental feather bonnet, the regimental 'Sutherland Tartan' to the textured sporran, the British Army Pattern Enfield Minié rifle-musket, mess tin and rolled-up bedding on his backpack.
A genuine Young Head Victorian shilling.
A specially-crafted rectangular wooden base.
An exclusive commemorative medal. In raised relief, the front features the soldiers defending the line against Russian cavalry. On the reverse are the words of Brigadier-General Colin Campbell who commanded the 93rd regiment and declared, "There is no retreat from here, men! You must die where you stand".