The Queen's Beasts Sculpture Collection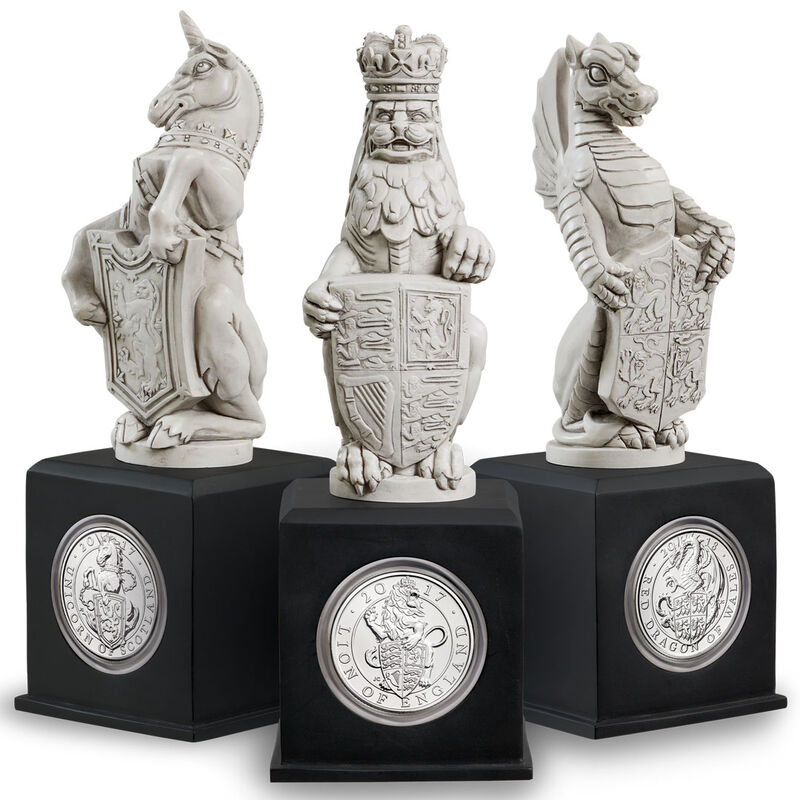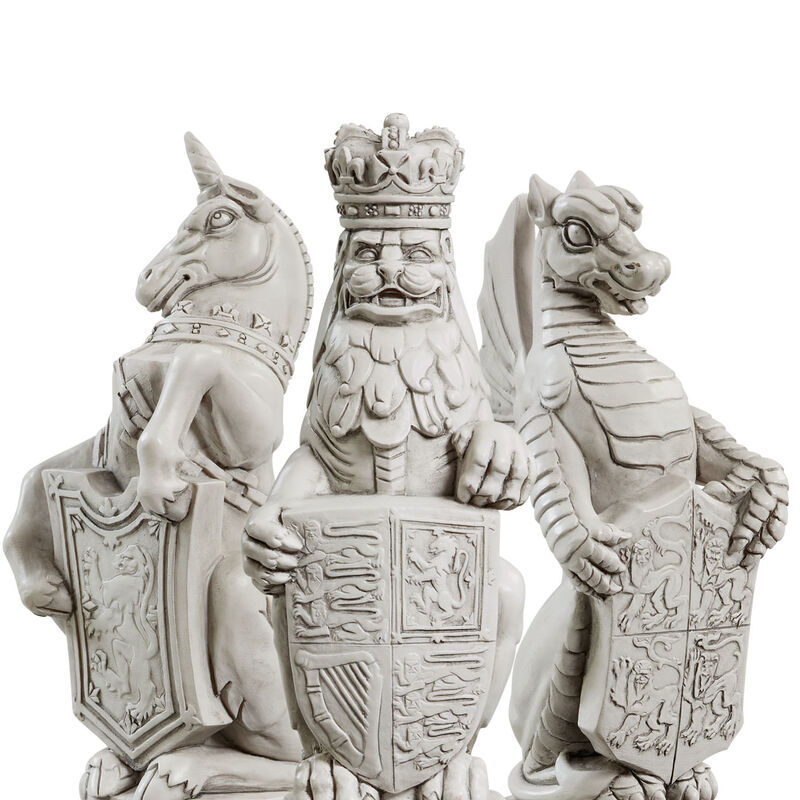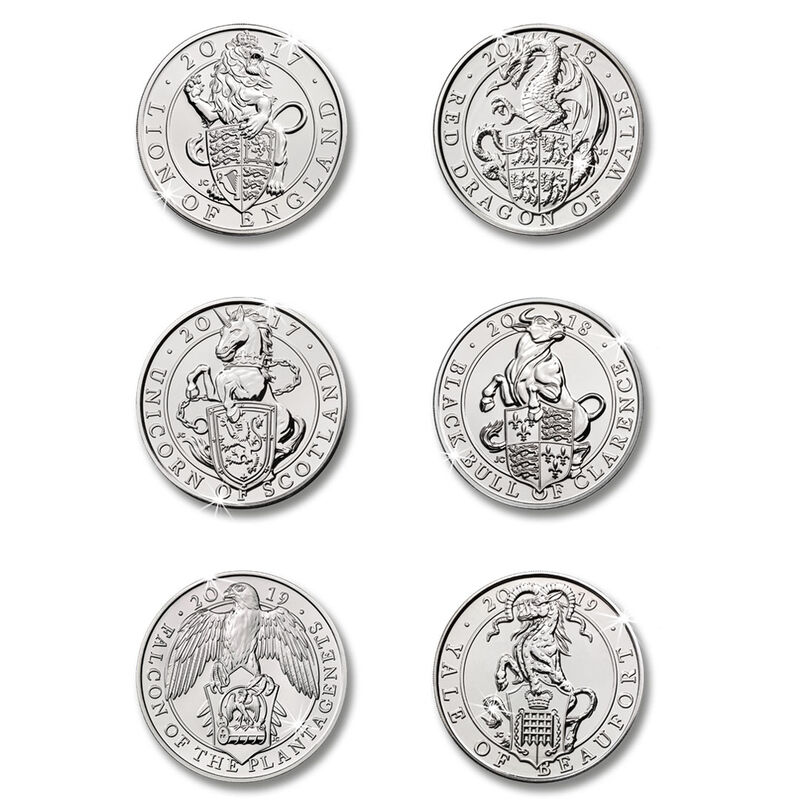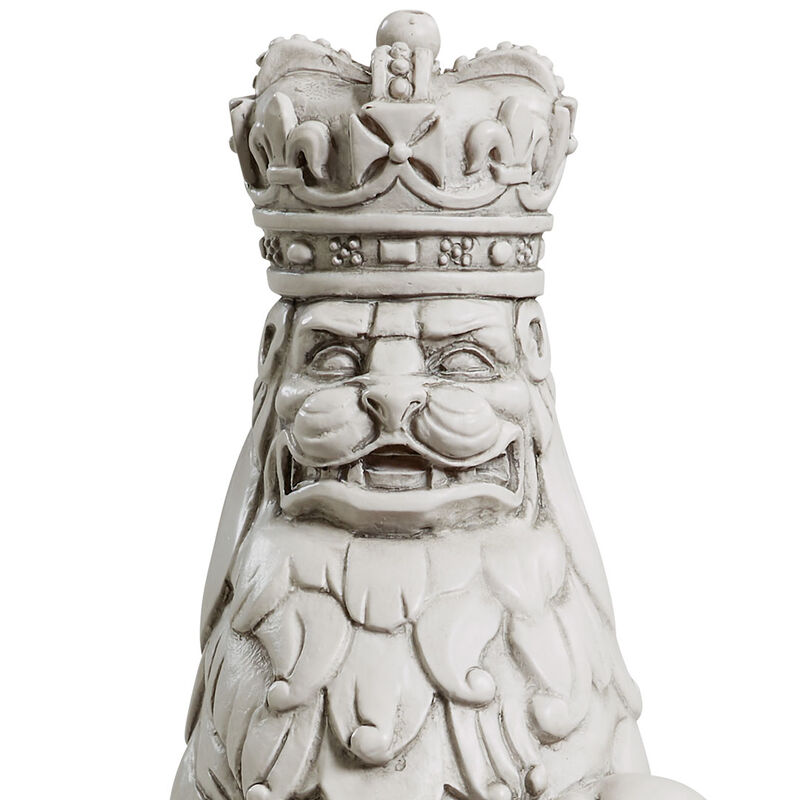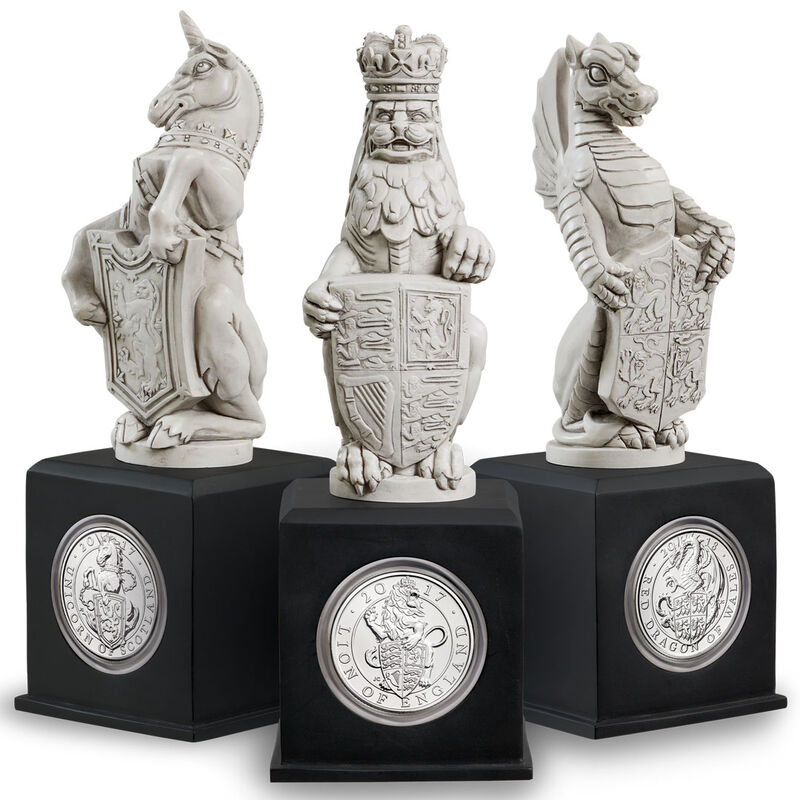 In stock. Ships in 3-4 business days.
£85
per sculpture
You will receive one sculpture every two months.
The rich history of the British Isles is full of folklore, legends and myths. Over the centuries Kings and Queens have often used heraldic animals as powerful symbols of their wealth and influence. Henry VIII had ten made which are still on display, guarding the entrance to Hampton Court Palace.When Her Majesty the Queen ascended to the throne in 1953, renowned sculptor James Woodward was tasked with creating a modern set of Beasts which reflected the lineage of the newly crowned monarch. The Queen's Beasts, as they were known, made up of falcons, lions and griffins, stood guard outside Westminster Abbey on Coronation Day and were said to protect The Queen during her reign. With their imposing size, they certainly made an impressive sight!In 2017, the Royal Mint started engraving a magnificent series of £5 coins inspired by these glorious statues – The Queen's Beasts. They continue to release these extremely popular coins every few months to collector's delight.To bring these mythical beasts to life, Danbury Mint proudly presents…
The Queen's Beasts Sculpture Collection
, a magnificent set of miniature sculptures of the beasts which have guarded Her Majesty's record-breaking reign. They are accompanied by a Royal Mint £5 coins which nestle in the base of the sculptures. The coins are struck to stunning
Brilliant Uncirculated
standard so that you'll be able to see all the fine details of the beasts.
Now, you have an opportunity to own every Queen's Beast coin ever issued with the guarantee of future issues when they are released! The first three issues are now SOLD OUT at the Royal Mint, but we have secured you the complete set.Introducing the ten Queen's Beasts
The Lion of England, the Red Dragon of Wales, the Unicorn of Scotland, the Black Bull of Clarence, the Falcon of the Plantagenets and the Yale of Beaufort.
Coins yet to be released by the Royal Mint: The White Lion of Mortimer, the White Horse of Hanover, the Greyhound of Richmond and the Griffin of Edward III.
A bespoke wooden display inspired by the interior of Westminster Abbey provides the perfect presentation for your sculptures – and it's yours,
free of charge
. A Certificate of Authenticity is also included.